The Supra is back! This means that now is the perfect time to add a layer of protection to your B58 with the Mishimoto 2020+ Toyota Supra Baffled Oil Catch Can. The tag-team between Toyota and BMW resulted in a sleek new look for the A90 Supra, teeming with power, technology, and efficiency. However, the inevitable side effect of blow-by still found its way to this Supra, which will lead to carbon build-up on the intake valves, eventually slowing this Supra down.
Mishimoto's catch can kit utilizes the proven engineering from the patent-pending Mishimoto 2-Port Compact Baffled Oil Catch Can complete with its 50-micron bronze filter and internal baffle to better separate the oil and fuel from crankcase vapors. The compact catch can is constructed from 6061 aluminum and sealed with Viton O-rings to stand up to anything the Supra can throw at it. This can mounts in line with the B58's CCV system and defends the intercooler, intake system, and VANOS system from carbon build-up and helps maintain proper octane levels to reduce potential detonation.
The Mishimoto Toyota Supra Catch Can Kit includes two pre-molded, direct-fit hoses which require no modification to tie into the Supra's CCV system. The kit also includes a specially designed, hard-line drain system, complete with a threaded drain plug for simplified servicing and long-lasting protection for your Supra. Like every Mishimoto oil catch can, this baffled catch can kit comes with the Mishimoto Lifetime Warranty!
Mishimoto catch cans are different from most air-oil-separator (AOS) systems on a few levels. First, their catch cans are not heated. This means that all of the blow-by can condense in the can, including low-octane oil vapors and contaminated fuel vapors. Most AOS systems also drain the blow-by back into the oil pan, while Mishimoto catch cans trap the blow-by and keep it out of the engine permanently. If you've seen what they've seen in the bottom of their catch cans, you won't want that draining back into your oil either.
Features
Direct fit for the 2020+ Toyota Supra 3.0
Single can mounts in line with the CCV system to separate oil from air using a 50-micron bronze filter
Helps reduce carbon buildup on intake valves
Patent pending billet 6061 aluminum can sealed with Viton™ O-rings
Specially designed drain system included for easy servicing
Robust dimple-die formed 2-piece bracket locks securely on to vehicle's frame
Includes pre-molded hoses for simplified installation
Defends intake tract and essential engine components from oil blow-by
CNC-machined aluminum barbed fittings ensure a sturdy connection between lines and can
Catch can has a 3 ounce capacity for longer servicing intervals
Internal air diverter increases air turbulence to improve oil separation
Helps maintain proper octane levels to reduce potential detonation
Filter and can are fully serviceable
Mishimoto Lifetime Warranty
Includes
(1) Compact Baffled Oil Catch Can
(1) Application-Specific Mounting Bracket
(1) Application-Specific Drain System
(2) Direct-Fit Hoses
(2) Replacement OEM Quick Disconnect O-Rings
(2) 3/8" Aluminum Barbed Fittings
(4) Worm Gear Clamps
Mounting Hardware
Mishimoto Lifetime Warranty
MSRP
For more information, visit www.mishimoto.com. Related Articles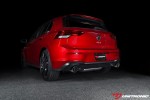 Unitronic Cat-Back Exhaust System for Mk8 VW GTI
Unitronic is proud to release its Cat-Back Exhaust System for the MK8 GTI equipped with the 2.0TSI EVO4 engine. This Cat-Back Exhaust System features...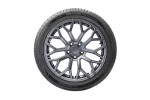 Sailun EcoPoint3 To Revolutionize The Tire Industry
TORONTO, April 7, 2022 - Sailun Tire Group has developed a technology that will create a rubber revolution in the tire industry. Utilizing liquid...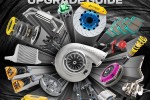 Tuning Essentials: Performance Upgrade Guide, 9th Edition
Start Your Engines. Welcome back, PASMAG fans, to another Performance Special issue of the magazine! One of our most popular issues each year, this...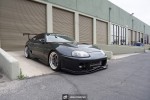 Restored and Modified: Josh Stubstad's 1993 Toyota Supra
While Josh Stubstad was stationed in Okinawa, Japan, he stumbled upon a car auction in August of 2014. It was at that auction he saw his dream car,...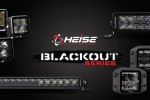 Heise® is Now Shipping its Next Generation of LED Lighting Solutions
Holly Hill, Fla. – December 21, 2021 – Heise LED Lighting Systems® by Metra Electronics® is now shipping its next generation of Blackout Series...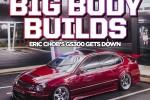 PASMAG #168 (Toyota + Lexus Special)