Sophisticated bolt-on brake kit designed to enhance brake power
The Ksport Procomp Big Brake Kit is a sophisticated bolt-on brake upgrade designed to enhance brake power under sustained high-heat conditions. All calipers feature 1-piece construction from a solid billet of aircraft grade aluminum for lightweight, unparalleled strength and freedom from corrosion. Calipers also feature aluminum pistons that provide better heat resistance and uncompromised operation. This brake system is designed for easy installation with minimal tools required in most applications.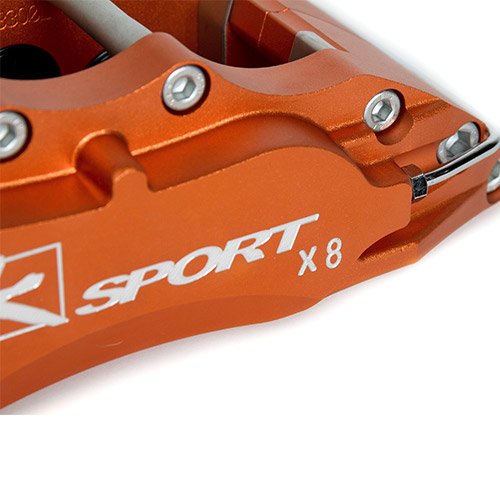 FRONT 6 OR 8 POT CALIPERS
6 Pot lightweight aluminum calipers are standard in Ksport's 11" and 12" Front Procomp Big Brake systems. The opposed piston caliper design greatly improves pad wear and caliper rigidity over the OEM design. 8 Pot Calipers are standard on 13" and 14" Front Procomp systems.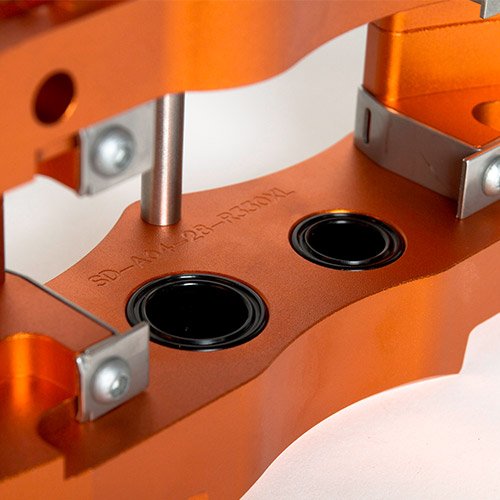 REAR 2 OR 4 POT CALIPERS
For rear Procomp systems, 2 Pot lightweight Aluminum Calipers are standard in 11" and 12" kits. Lightweight 4 Pot Aluminum Calipers are standard in 13" and 14" Systems. Ksport's caliper design greatly improves pad wear and caliper rigidity over the OEM design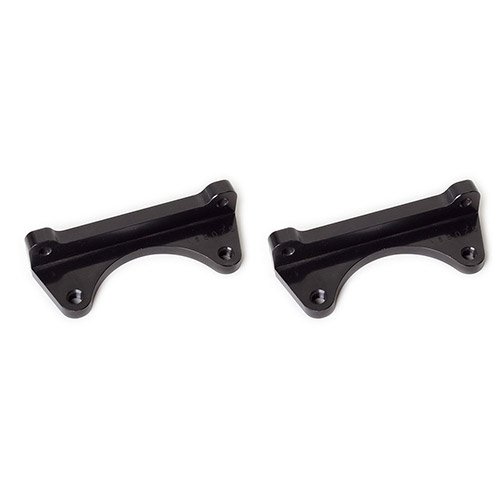 CARBON STEEL CALIPER BRACKETS
All Ksport Big Brake kits come with CNC machined Carbon Steel caliper brackets. Since Ksport's calipers are much larger than OEM, these brackets help the system bolt right up to your OEM caliper bracket location.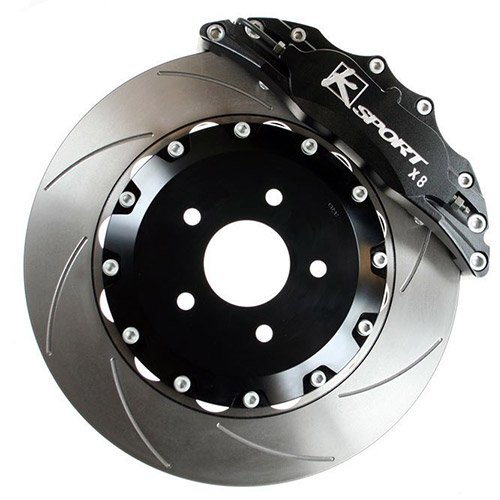 TWO PIECE ROTORS
The Procomp systems feature two-piece rotors to provide light weight, fade-free performance and effective grip on the racetrack and comfortable, easy-to-use operation under normal driving conditions.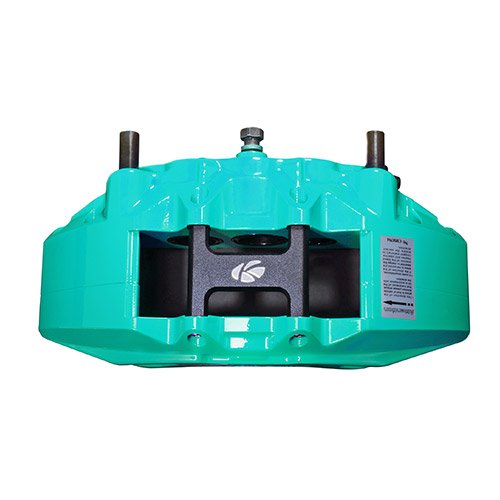 CUSTOM CALIPER OPTIONS
Brake calipers come standard in painted colors such as Orange, Red, Black and Yellow. There is also an option to upgrade to premium high polish finishes in Silver, Gold and Titanium as well as Glassy/Hard Anodized Colors. With over 20,000 custom color finishes are also available the options are nearly limitless.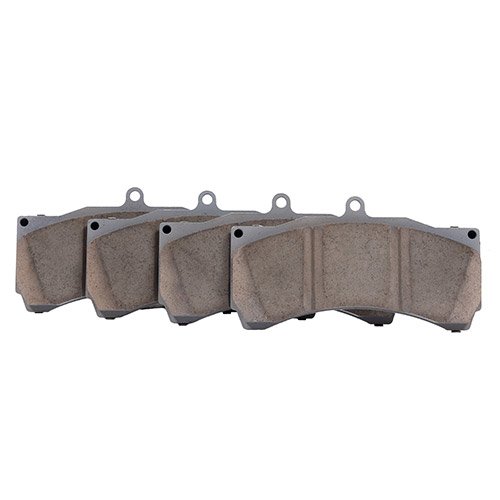 SC5 STREET PADS INCLUDED
The NAOC Ceramic pads give optimal braking performance under street and occasional track conditions. The pads reduce the amount of brake dust by 50% or more when compared to race pads and greatly reduce the amount of noise and wear on the rotor. Optimal operating temperatures between 194°F – 1022°F.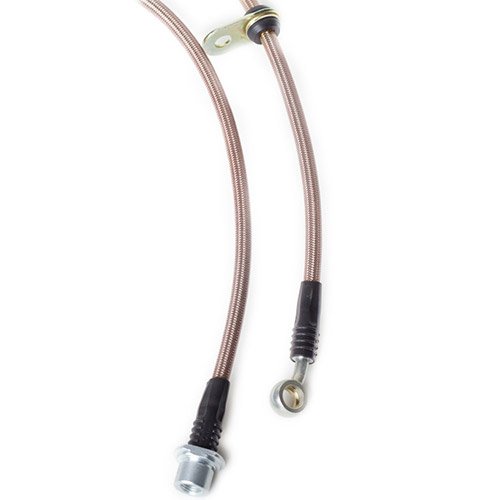 STAINLESS STEEL BRAKE LINES
D.O.T compliant stainless-steel braided brake lines are standard in all Ksport's brake kits. The Stainless-Steel brake lines stop expansion under pressure, provide a quicker pedal response, and have a firmer pedal feel over stock rubber lines.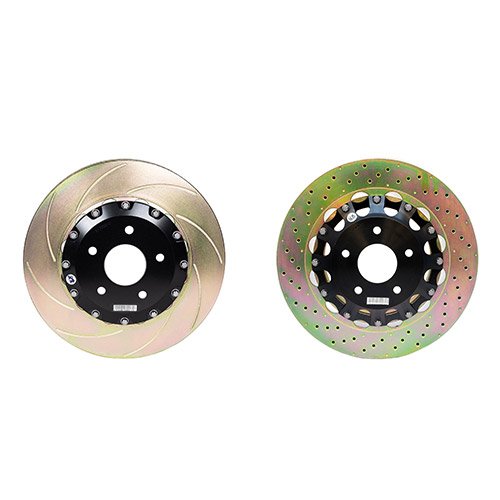 SLOTTED OR CROSS DRILLED ROTORS
Furthering the customization, Procomp allows for the option of Cross Drilled or Slotted Rotors. Since Cross Drilled rotors run cooler than slotted, we recommend them for daily driven vehicles. For vehicles that will be seeing more track, we recommend Slotted.
MSRP
$1,550.00
For more information, visit ksportusa.com.