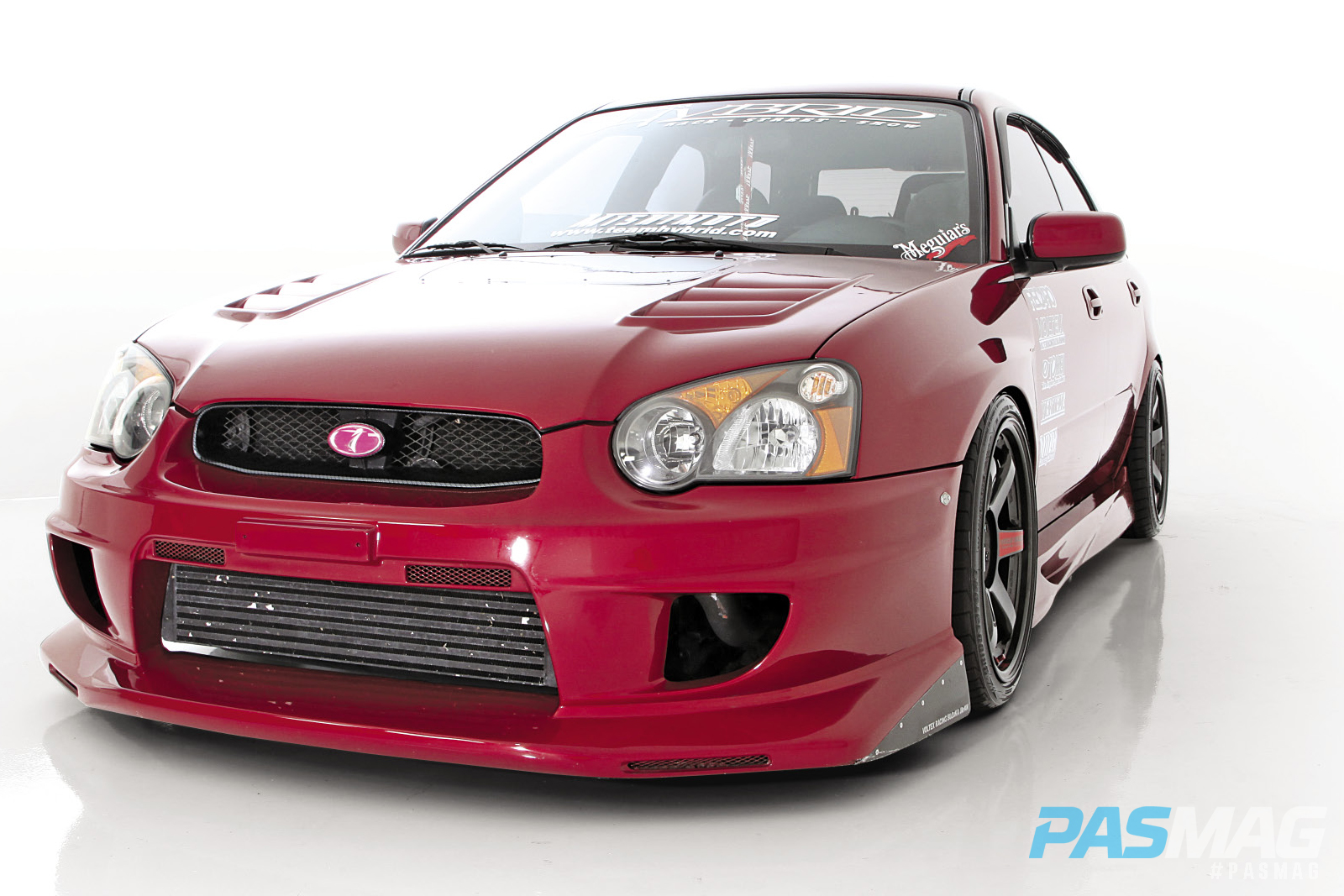 Written by Steven Loung / Photography by ICON Media
When Joseph Bacigalupi got his 2005 Subaru WRX he had no intention of modifying it. While he convinced himself that the wagon would be good to get him and his wife through the snow and take his dog around town, he had no idea what was in store for this five-door hatch. A member of the esteemed Team Hybrid car club, he couldn't help but give into his tuner soul after his wife first bought a set of GramLight 57 rims for the car. He says they looked awful. Lucky for us, this opened the modification floodgates – he started by lowering the car, then turned it into one hell of a finished product.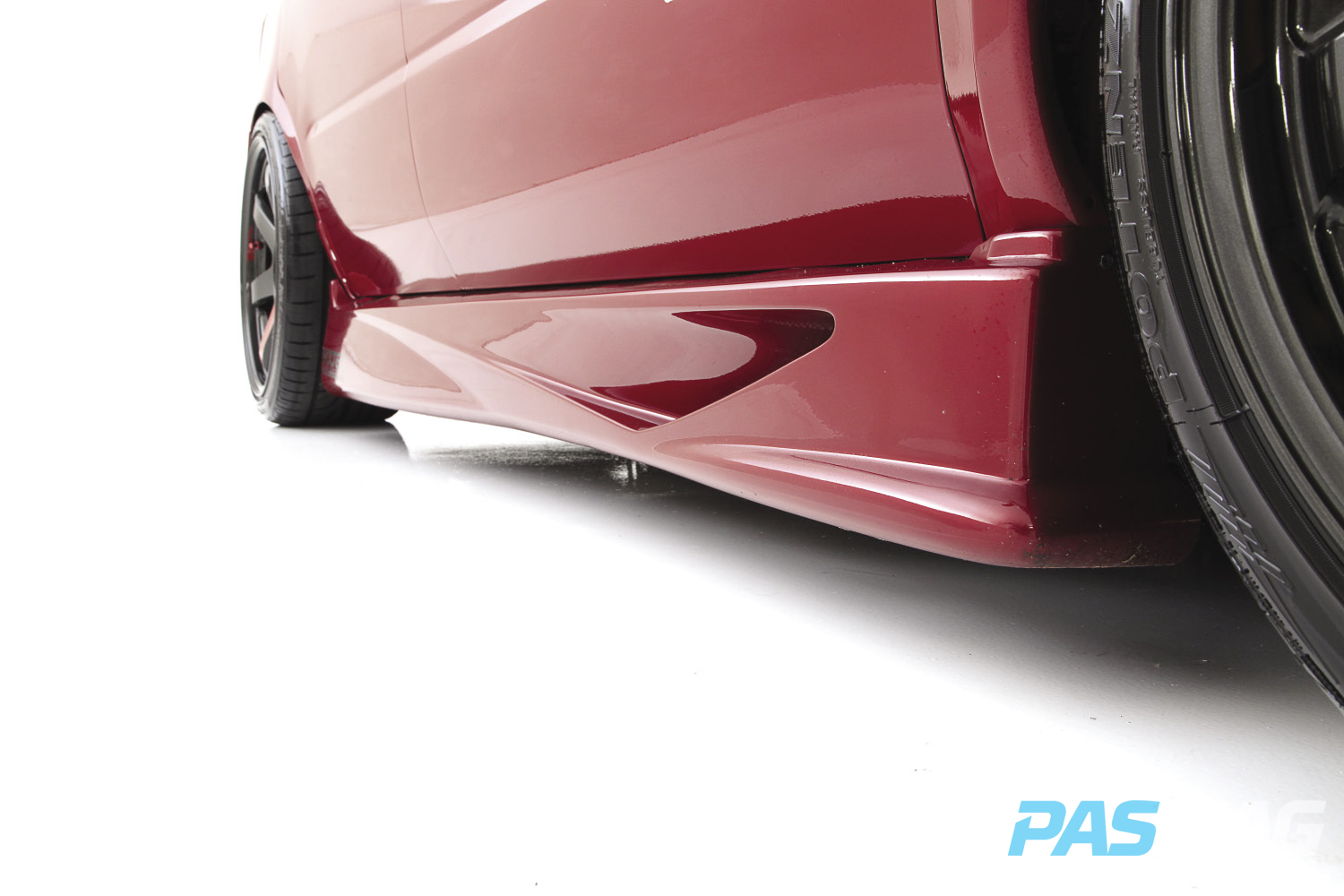 Off the bat, the most noticeable part of it is the unique body style - the entire car is wrapped in a Voltex Racing body kit. Everything from the front bumper and side skirts, to the rear diffuser and front splitter has been covered in the Japanese racing armor.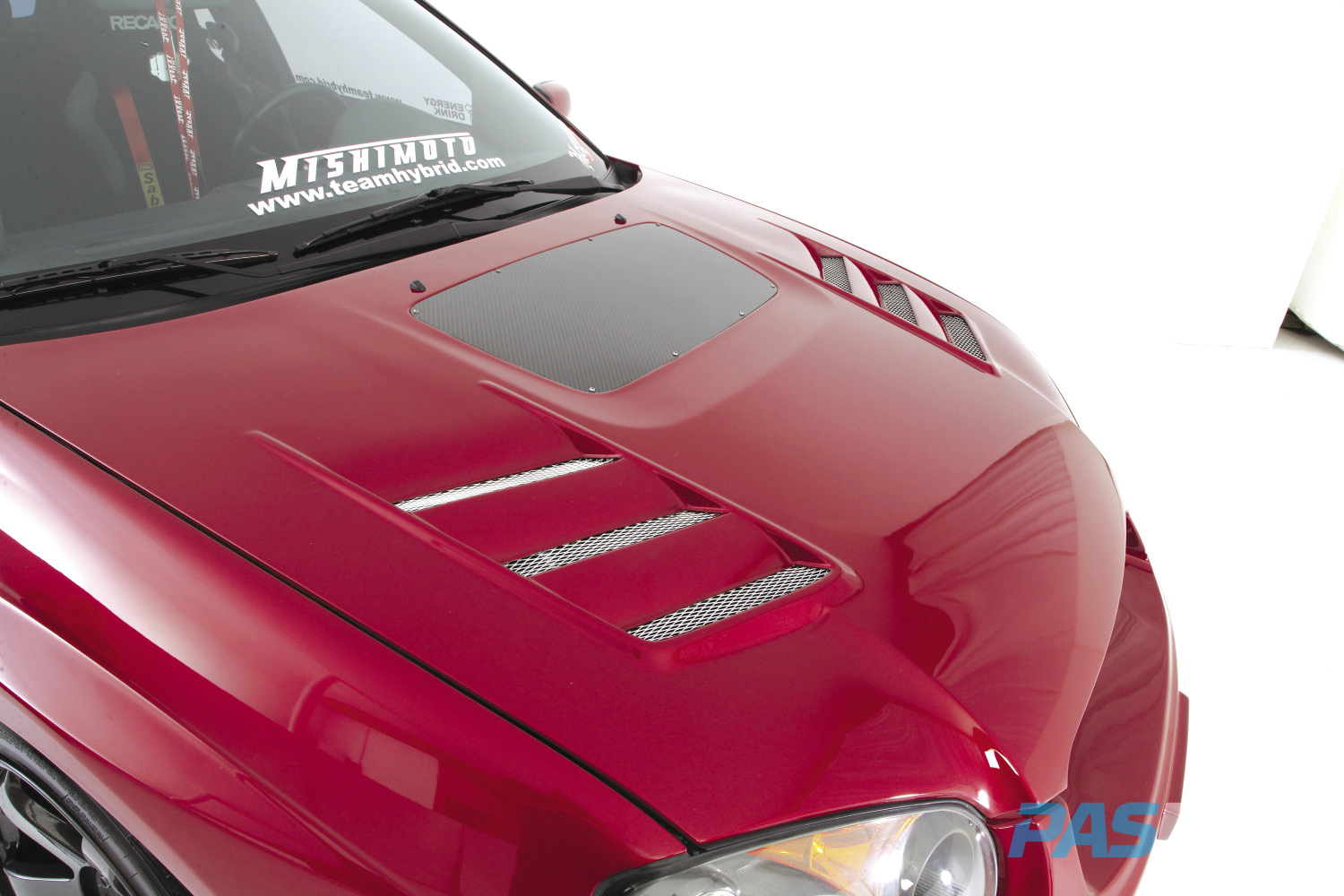 The hood was actually a Christmas present to Bacigalupi from his wife after she vetoed his request to get a Seibon carbon fiber hood. Instead, she ordered a painted Voltex hood with a carbon fiber scoop-delete, giving it just the right amount to match the body.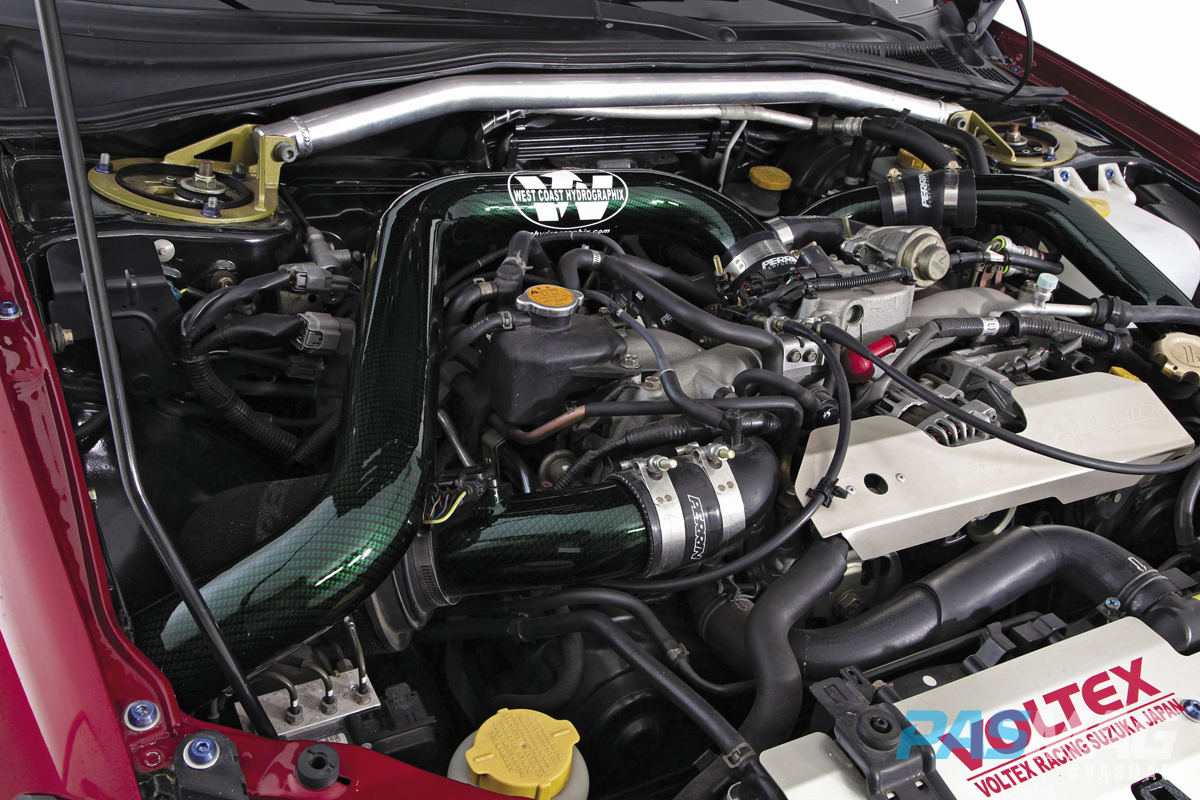 Underneath the hood it's easy to see this is no ordinary 2.0L Subaru EJ20T engine. Bacigalupi managed to squeeze out 290 whp after swapping the stock turbo with a Tomei ARMS M7760 turbocharger and Power Enterprise 800cc injectors.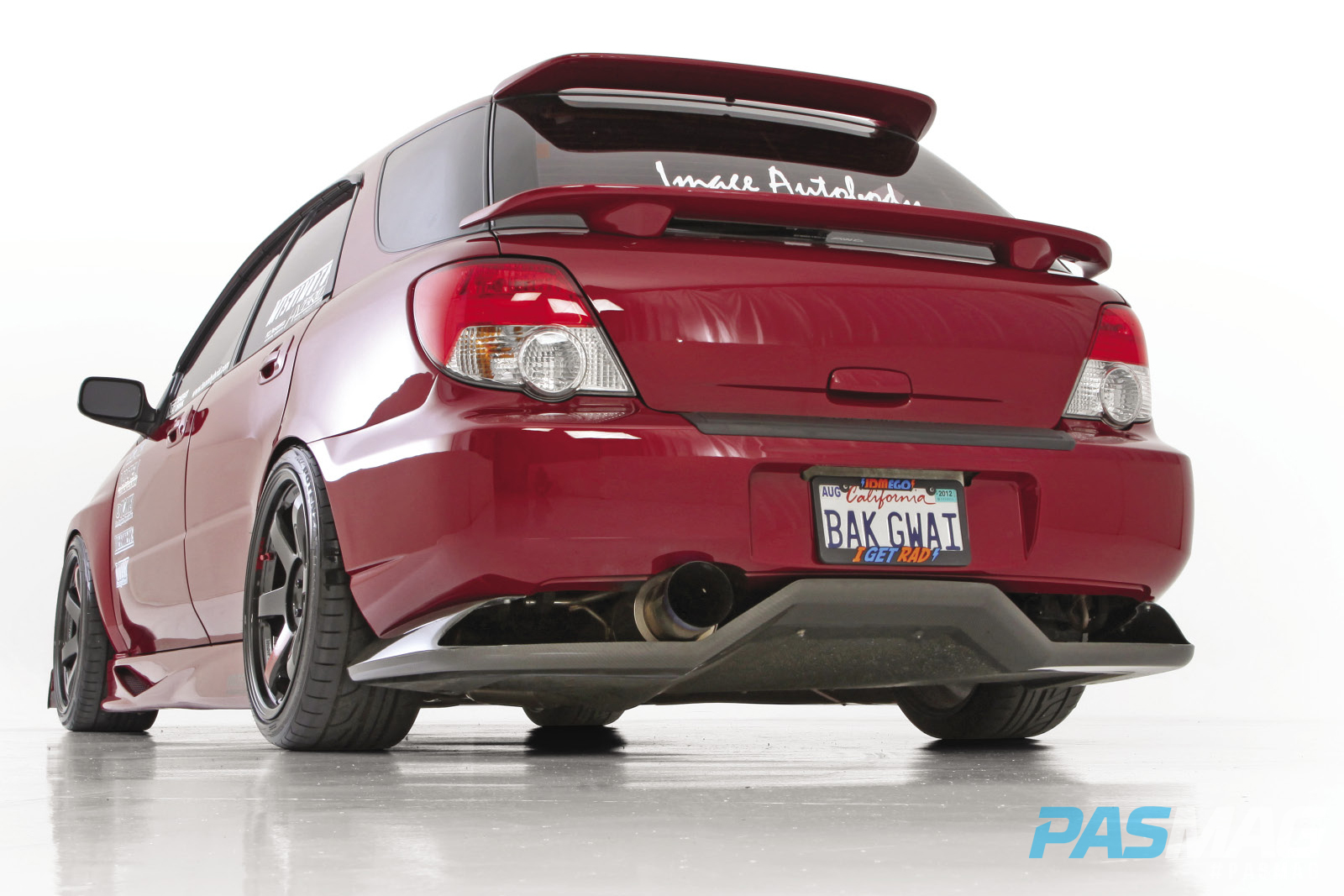 A "stealth" version of a Perrin intercooler has been installed, and a Trust full-titanium exhaust and exhaust tip amplifies the engine's throaty howl.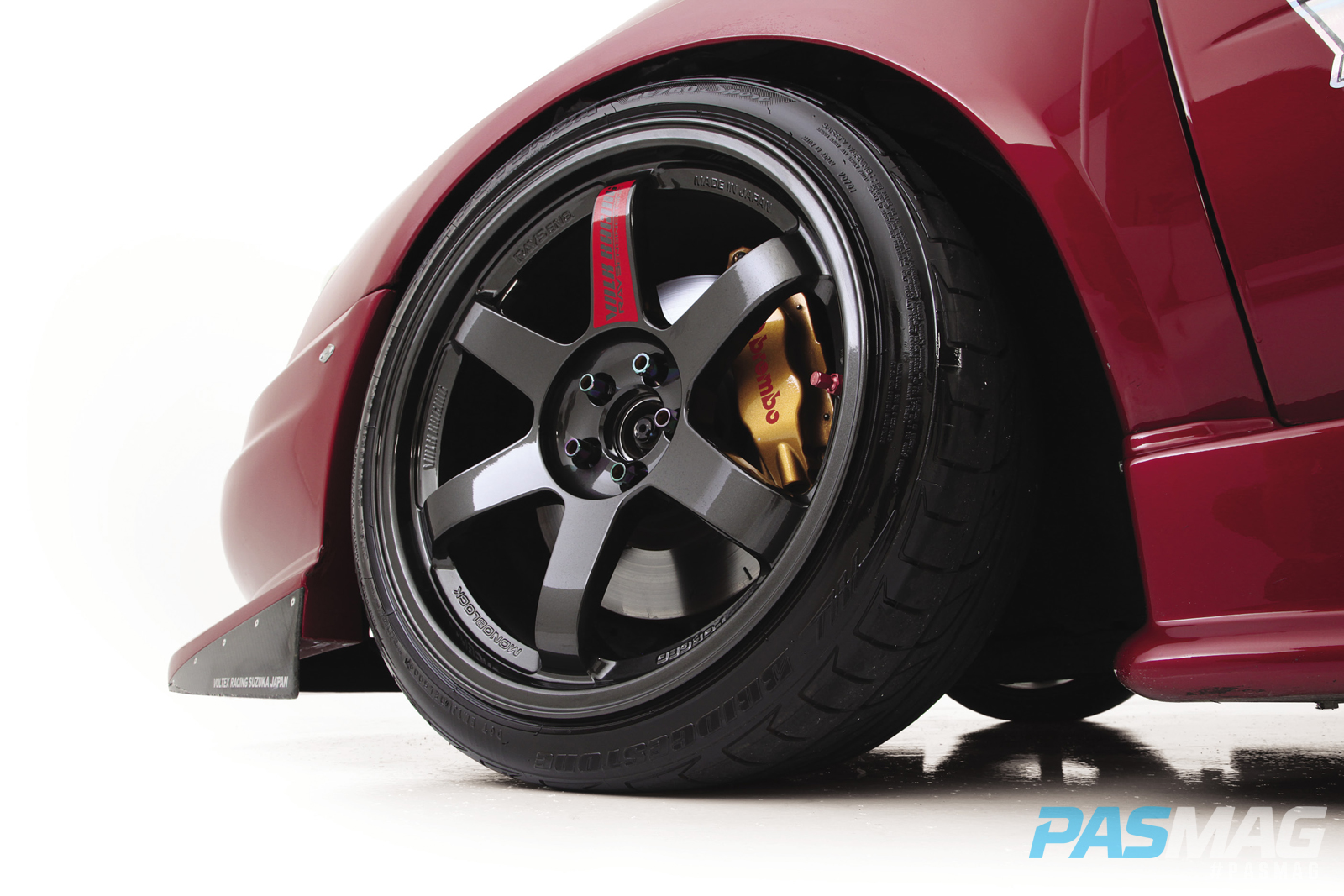 Putting the added muscle to the ground are 18-inch Diamond Black painted Volk TE37sl rims, wrapped in Bridgestone RE0760 tires. Stopping power is accommodated by a set of Brembo STi calipers - four-piston in the front, and two-piston in the rear.