It's great to see an OG like Scott Kanemura still building vehicles that are in the spotlight after all these years. His 1993 Toyota 4Runner was on display in the Toyo Tires Treadpass 3D Experience.
Features Coordinator: Ricky Chu (@rikdaddy) / Videographer: Mikey Dang (@photo_md)
---
ESSENTIALS
Owner: Scott Kanemura
Location: Torrance, California, USA
Vehicle: 1993 Toyota 4Runner
SOCIAL
Facebook: /skanemura /scott.kanemura
Instagram: @skanemura @5150lux
ENGINE / PERFORMANCE
2JZ BC Stroker motor
Custom made exhaust manifold
Custom modified Garrett Advancing Motion turbo with Tial housing
WHEELS / TIRES
Rebarreled Volk Racing Group C wheels
Toyo Proxes TQ tires
EXTERIOR
Full drag race style tube chassis
5.5" rag top
Steve Deemman paint job
INTERIOR
Custom Interior by Chuy
Old School Alpine 7909 head-unit
Related Articles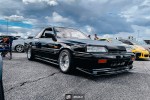 Giving Zilla A Breath: Maya Gann-Bociek's 1987 Nissan Skyline
Here's one you don't see every day! There's something so retro-cool about the R31 Skyline that predated the "Godzilla" models we all know and love....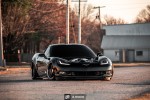 Curb Appeal: Rachel Ellingsen's 2008 Chevrolet Corvette
There's just something about the C6 Corvette that appeals to us so much, so when our former Tuner Battlegrounds Championship Runner-Up, Rachel...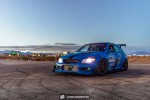 Sportcross Special: Martin Cabrera 2002 Lexus IS300 Sportcross
An HKS-themed IS300 Sportcross that pays tribute to one of the coolest IS300s of all time. While stationed in Okinawa, Japan with the Marine Corps,...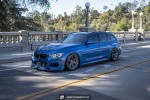 Estate Statement: Johnny Feng 2014 BMW 328d M Sport Wagon
Euro + Wagon x JDM = BEST How do you make any sedan or coupe infinitely cooler? Easy: give it a long roof and a hatch at the back. Shooting brake,...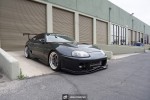 Restored and Modified: Josh Stubstad's 1993 Toyota Supra
While Josh Stubstad was stationed in Okinawa, Japan, he stumbled upon a car auction in August of 2014. It was at that auction he saw his dream car,...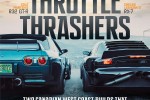 PASMAG #169 (SEMA 2021 + Trucks #11)