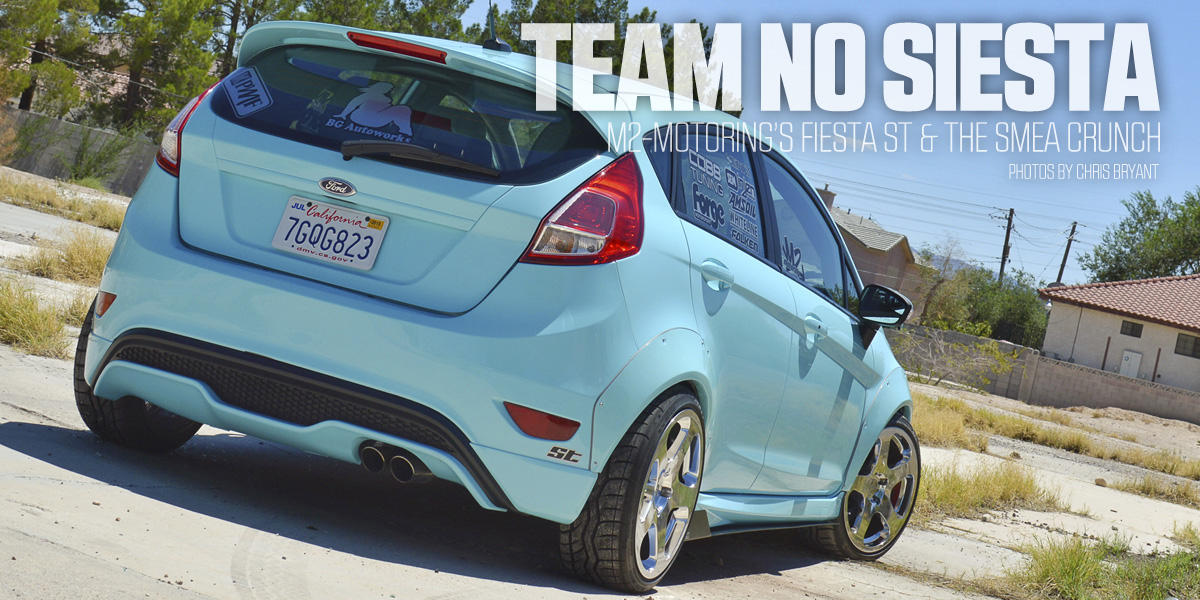 It's no secret that the Ford Fiesta ST was the hot hatch sweetheart of any and every auto journalist on the face of the planet. Open up a magazine full of road tests and you're sure to find the Fiesta ST, shining with top marks and quotes about just how fun the little guy is. The aftermarket has also embraced the Fiesta, cranking out parts to hone its handling and boost its turbocharged 1.6-liter's potential.
It just so happens that Mike Ma, of M2-Motoring, was looking for a platform to show off what his shop could do with the help of some friends and clients. The result is this 2014 SEMA favorite here.
"We wanted to build something a bit more intense than our usual style of cars we've come to be known for," Ma says.
A fact which is super apparent when you came face to face with the car. The striking "Tiffany" hue from SEM Products paired with the Rally Innovations lip kit and custom M2-Motoring fender flares gives the usually diminutive Fiesta a much larger presence. The custom high-polish Rotiform NUE wheels are best compared to fancy rolling mirrors. We're pretty sure we saw some girls trying to take selfies in them at the show.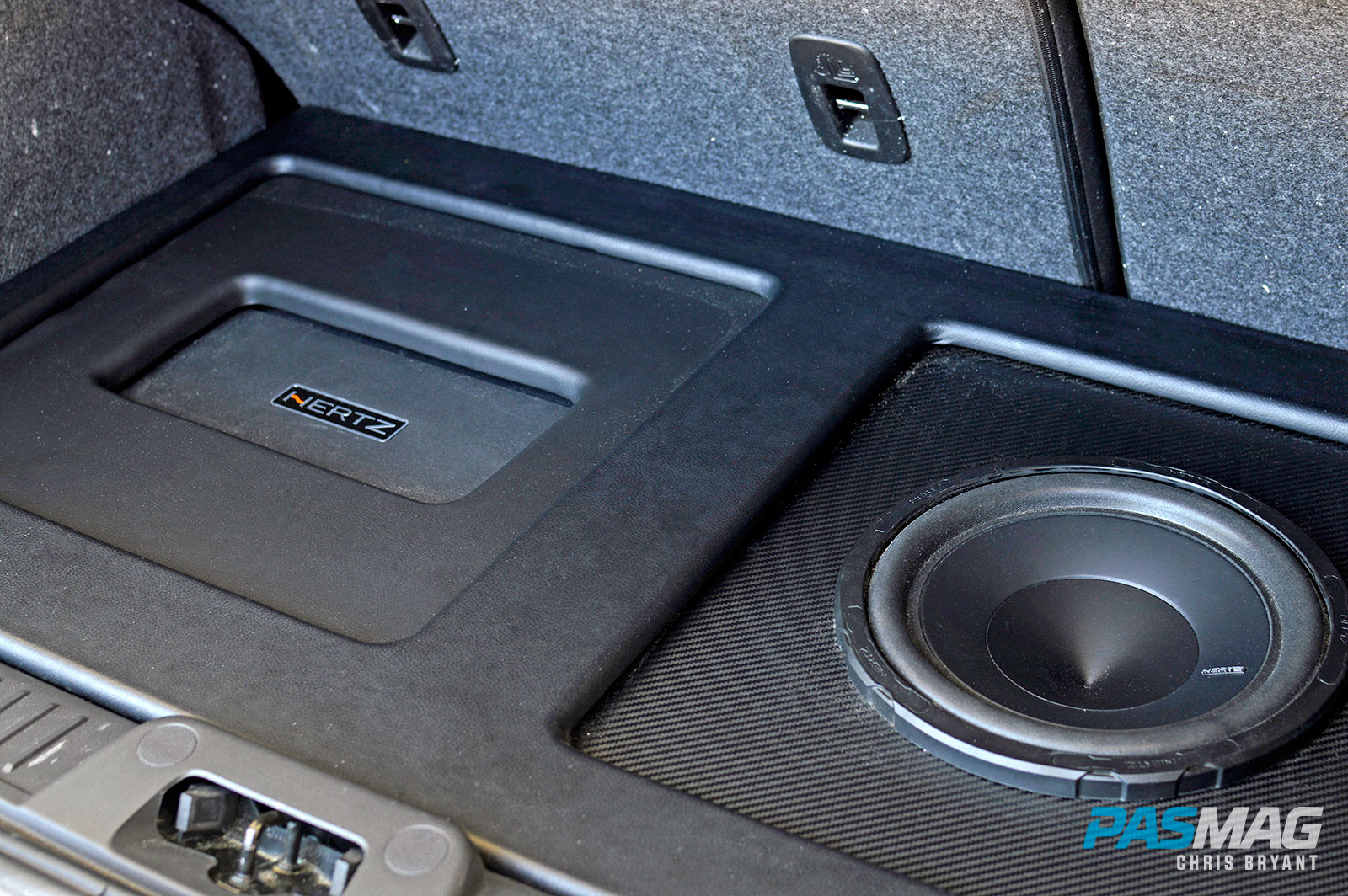 Populating the OEM locations, as well as a sealed enclosure from JR Customs, is a catalog of high-end Hertz gear. A five-channel HCP 5D amplifier bolsters the 10-inch subwoofer, 6.5-inch and 5.25-inch components speakers and tweeters, all from the Energy series. In combination with the reupholstered gray suede interior and stellar Recaro seating, inside the Fiesta is no siesta.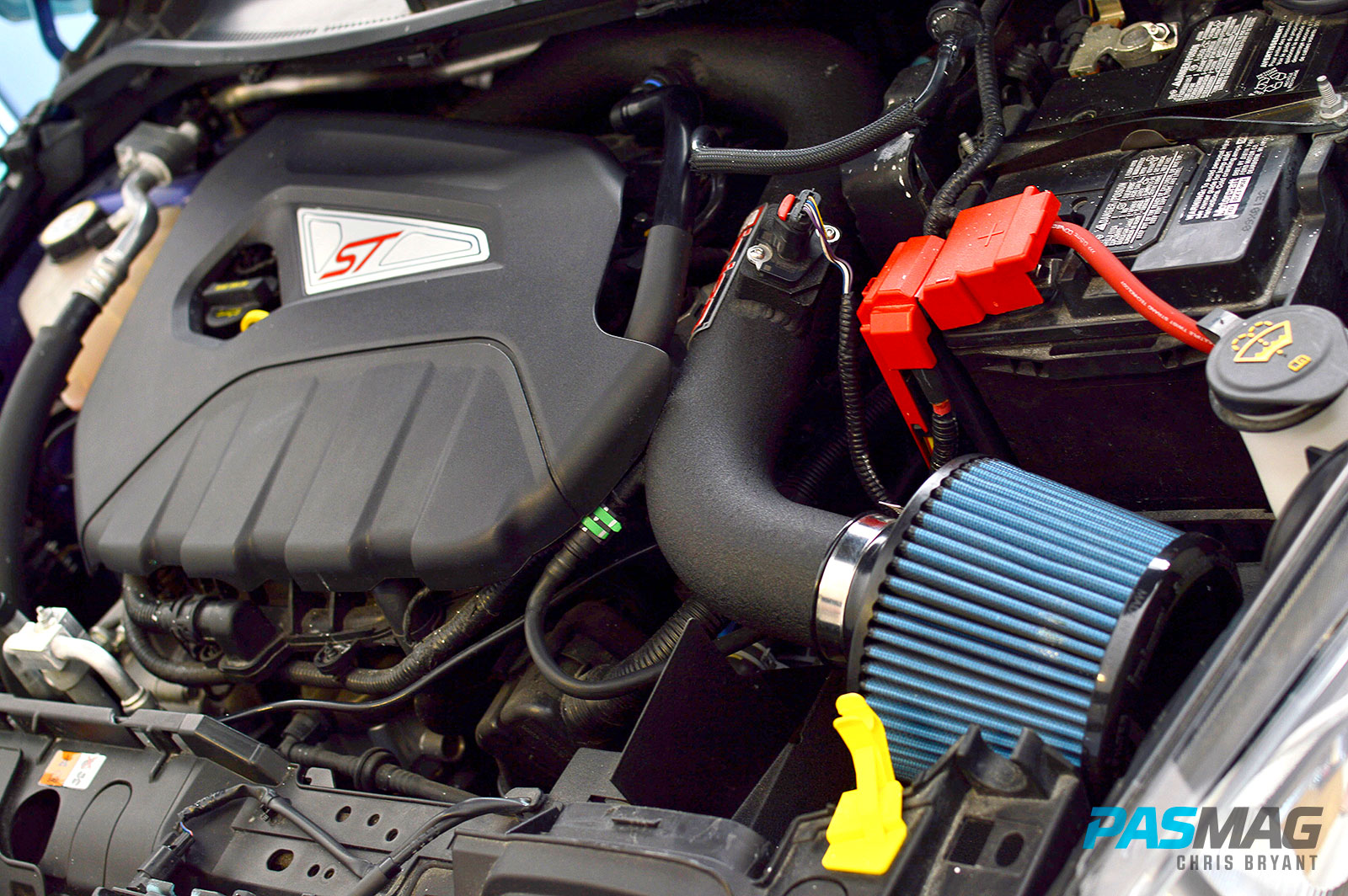 Now, this car isn't all show and no go. Forge Motorsport's intercooler and blow-off valve upgrade the stock turbo system to handle the extra power the COBB Accessport is throwing its way, while Injen takes up both inhale and exhale duties with its intake and exhaust offerings. Coilovers from ST Suspension dial in the perfect height and fill the gap between the custom haunches and Rotiform rollers. Underneath it all, Whiteline sway bars provide some solid driving dynamics.
It's a pretty awesome little package, which becomes even more impressive when you learn the time frame Ma and his crew were given to turn this Fiesta around.
"We had one month to build, from start to finish, and little to no sleep," he laughs. "We were grumpy by the end of this!"
Through some solid time management and calling in some friendly favors, the Fiesta made it to SEMA. If you're interested to see what M2-Motoring can pull off in more than a month, check out the preview of the Hyundai Genesis they've been building for the 2015 SEMA Show at the front of the book – if you haven't already!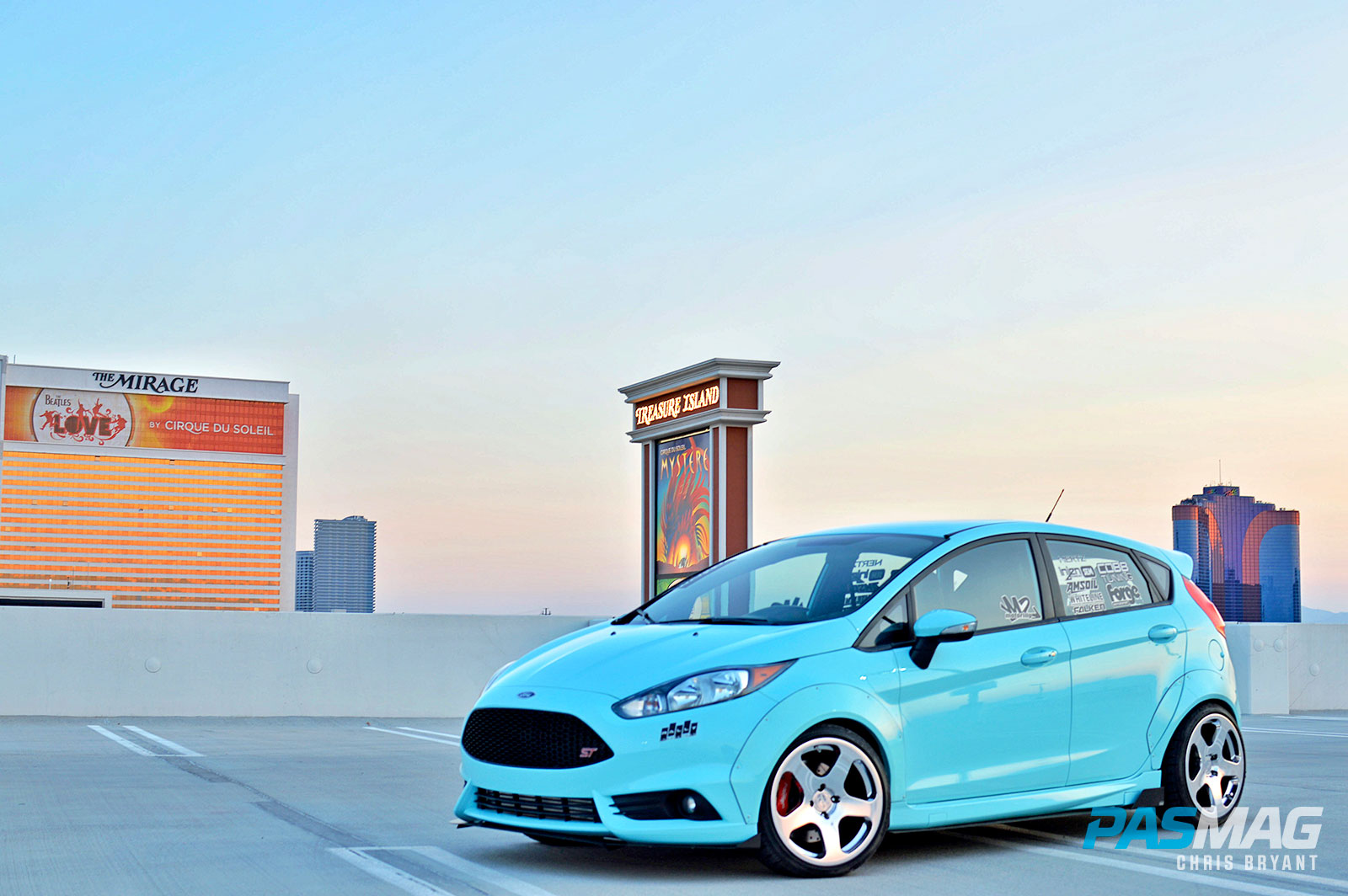 ESSENTIALS
Vehicle: 2014 Ford Fiesta ST
Driver: Mike Ma
Location: Las Vegas, NV
Built By: M2-Motoring, BG Autoworks, JR Customs
Engine: Ford 1.6L EcoBoost I-4
ENGINE
Forge Motorsport (intercooler, blowoff valve) Injen (air intake, air filter)
COBB Tuning (Accessport ECU, rear engine mounts)
EXHAUST
Injen exhaust system
WHEELS / TIRES / BRAKES
Rotiform NUE custom polished wheels - 17x8 +30 (f/r)
Falken RT615 tires - 215/40 R17 (f/r)
Wilwood (4-piston calipers (f), 2-pc. slotted & drilled rotors (f), braided brake lines)
CHASSIS / SUSPENSION
ST Suspension coilovers
Whiteline sway bars
EXTERIOR
Rally Innovations body kit
M2-Motoring custom one-off fender flares
SEM Products Tiffany paint by BG Autoworks
INTERIOR
M2-Motoring gray suede reupholstering
COBB Tuning shift knob
Recaro seats
MOBILE ELECTRONICS
Hertz (HCP 5D 5-ch. amplifier, Energy 10-in. subwoofer, Energy 6.5-in. components, Energy 5.25-in. components, Energy tweeters)
Sealed subwoofer enclosure
SPONSORS
Falken Tire, Rally Innovations, SEM Products, Injen Technologies, COBB Tuning, ST Suspension, Hertz Audio, Rotiform, Wilwood, Whiteline USA, Forge Motorsport, Whistler Group, Amsoil
Contributor: Chris Bryant