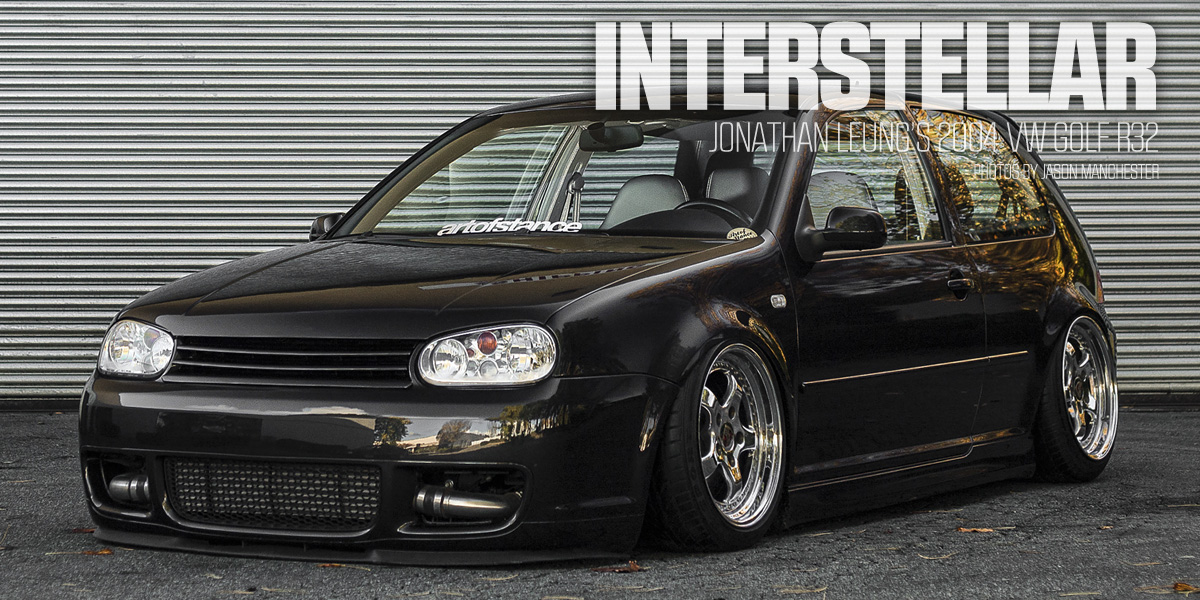 Interstellar: Out of this World R32.
If you haven't had the chance, we highly recommend a long walk. No, seriously, we do. Stroll out into the darkness at night, miles away from the nearest town, and gaze up into that sky. Once your smartphone has been stuffed into your pocket and your pupils have fully dilated, the magnificence that is the Milky Way galaxy becomes fully apparent overhead. It's possible to wonder how something of such beauty and vastness came to be.
Comparatively, we're just dust, riding a slightly larger bit of dust, around a ball of brightly-lit gassy dust. When we gaze at the deeply sparkling hues covering Jonathan Leung's 2004 VW R32, we're left with a touch of dizziness, pondering the significance of a stanced vehicle with over 400 horsepower and 458 lb-ft of torque and jaw-dropping good looks, too. We're sorry; we can't help the occasional cheesy pun (occupational hazard) so we're jumping off the cliff now and calling it "stellar." You can hate us for it later.
What is it that sets one car apart from the others, whether at a simple parking lot meet or a full-blown judged competition? A guiding vision and seamless execution, that's what! Admit it. All of your favorite cars have an overwhelming presence where, no matter how hard you look, you cannot find those flaws you'd normally expect. Leung started his modifying career with a Driver's Edition MK3 GTI with the underwhelming naturally-aspirated 2.0-liter four-cylinder making all of about 125 horsepower. The 2003 R32 models turned his head, but his north-of-the-border location and the car's unobtainable availability made ownership as unlikely as faster-than-light travel. When VW introduced the limited edition 2004.5 Jetta GLI with its host of special features, Jonathan found the last one in Canada at his local dealer and took it home. Fast forward through five years of car payments and rising premium unleaded fuel prices and we find Leung trading in his trusty Jetta and the VW community for a fuel-sipping Honda Civic, which he hated.
The silver lining in his cloud of reliably-boring transportation came in 2011, when he was involved in a two-car accident. Civic styling might look like a giant bar of carved soap, but you cannot fault their high-strength steel safety cage. With his Civic totaled, Leung turned to Craigslist and searched up a local MK4 R32, already imported. Of course, Leung snapped it up.
"It had a trashed interior, cracked windshield and damaged paint, but I didn't think twice and bought it on the spot," he says. "As I drove away, I couldn't help but feel that this was a homecoming for me."
FTL drive engaged, warp speed Mr. Sulu! We mean boost, naturally. By February 2012, he'd decided on a turbo kit.
Stay tuned for the full story, or pick-up the issue on newsstands today - PASMAG Dec/Jan #134, also available online at www.pasmag.com/backissues.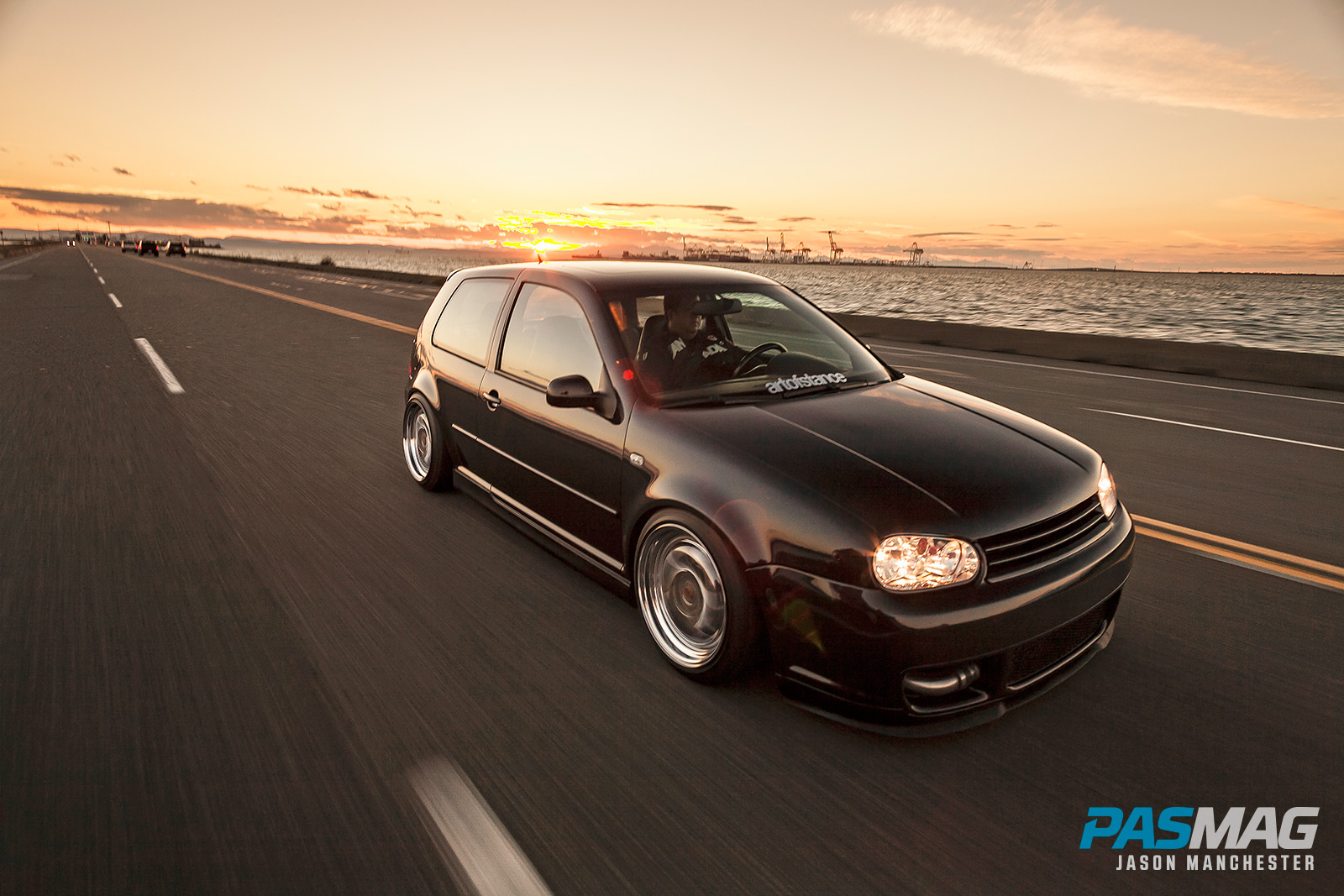 Contributors: Eric Eikenberry, Jason Manchester.