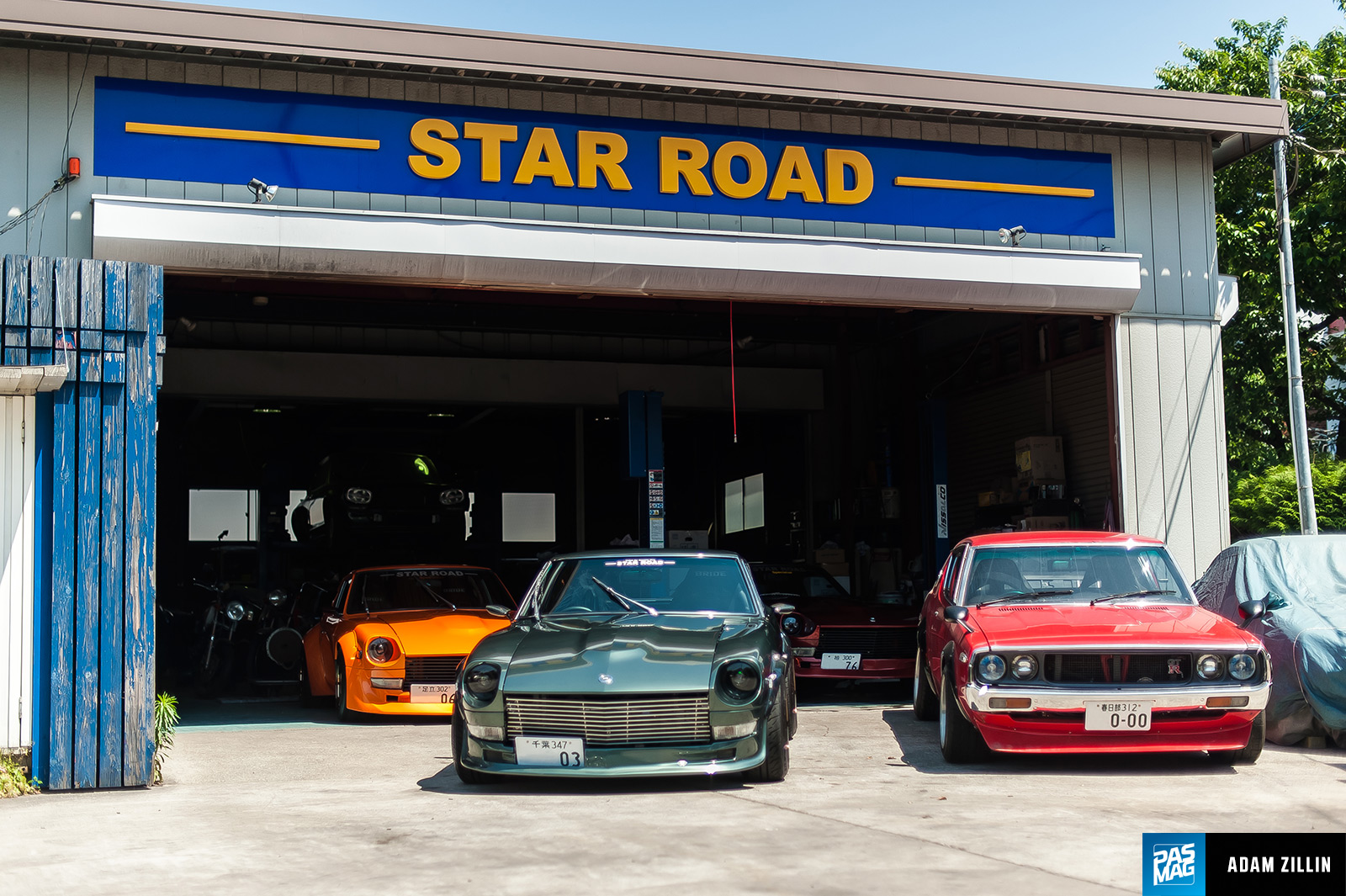 The shop is always a hustle and bustle bee hive of activity, with builds ever-present in varying stages of completion. The timing for this special couldn't have been better for the day I arrived, as there was a delectable array of machines to drool over and immortalize. It's always the way and I have often caught myself staring at the detail in these machines and losing focus; they are that hypnotizing. It's so difficult to find fault in anything on them; especially on a mechanical level. Inoue begins every build with a blank metal canvas and finishes with a banshee-like, naturally-aspirated, 380-horsepower, straight-six-equipped, track-and-street-screamer the likes of which nobody else on the planet can replicate in quality, sound, or fury.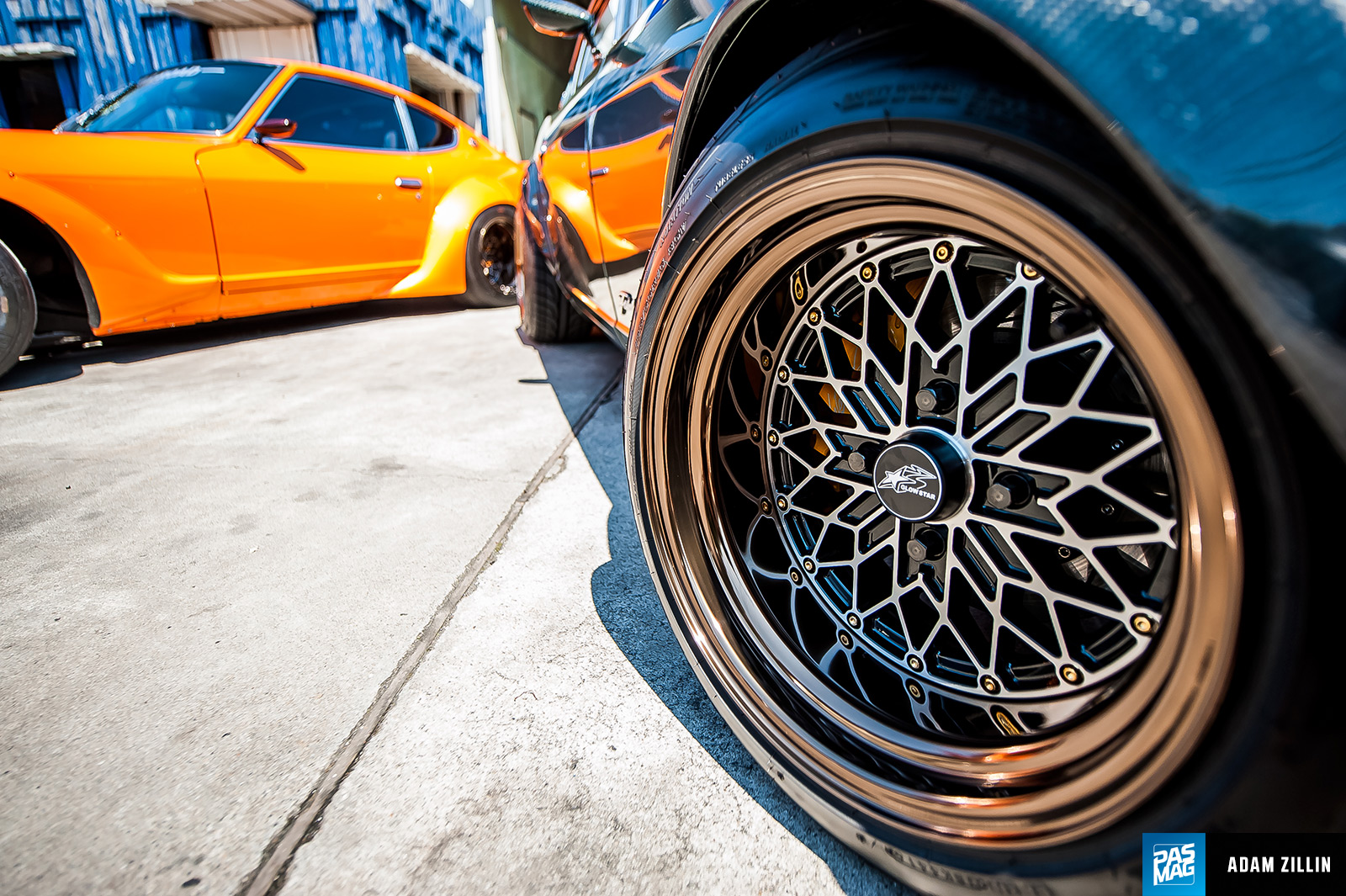 So, it is no secret in Japan that Star Road is among the upper echelon of classic Nissan tuners, but it would be remiss of me to not want that to stretch further. Through WORK Wheels Japan, Inoue is ever reaching and developing; he has a range of classic 15-inch forged alloys through the Glow Star brand that he designed, which has been working its way through global markets on an international distribution level. Not stopping there, Star Road have engineered a range of bespoke damper, brake, and exterior bodywork pieces that they've created for market, so it's worth considering Star Road for pieces on a build you're currently undertaking or looking to get into. The quality, as I have observed, like everything else Star Road creates, is second to none. The newest edition yet to go public are the side mirrors in carbon fiber, mirroring the paint finish.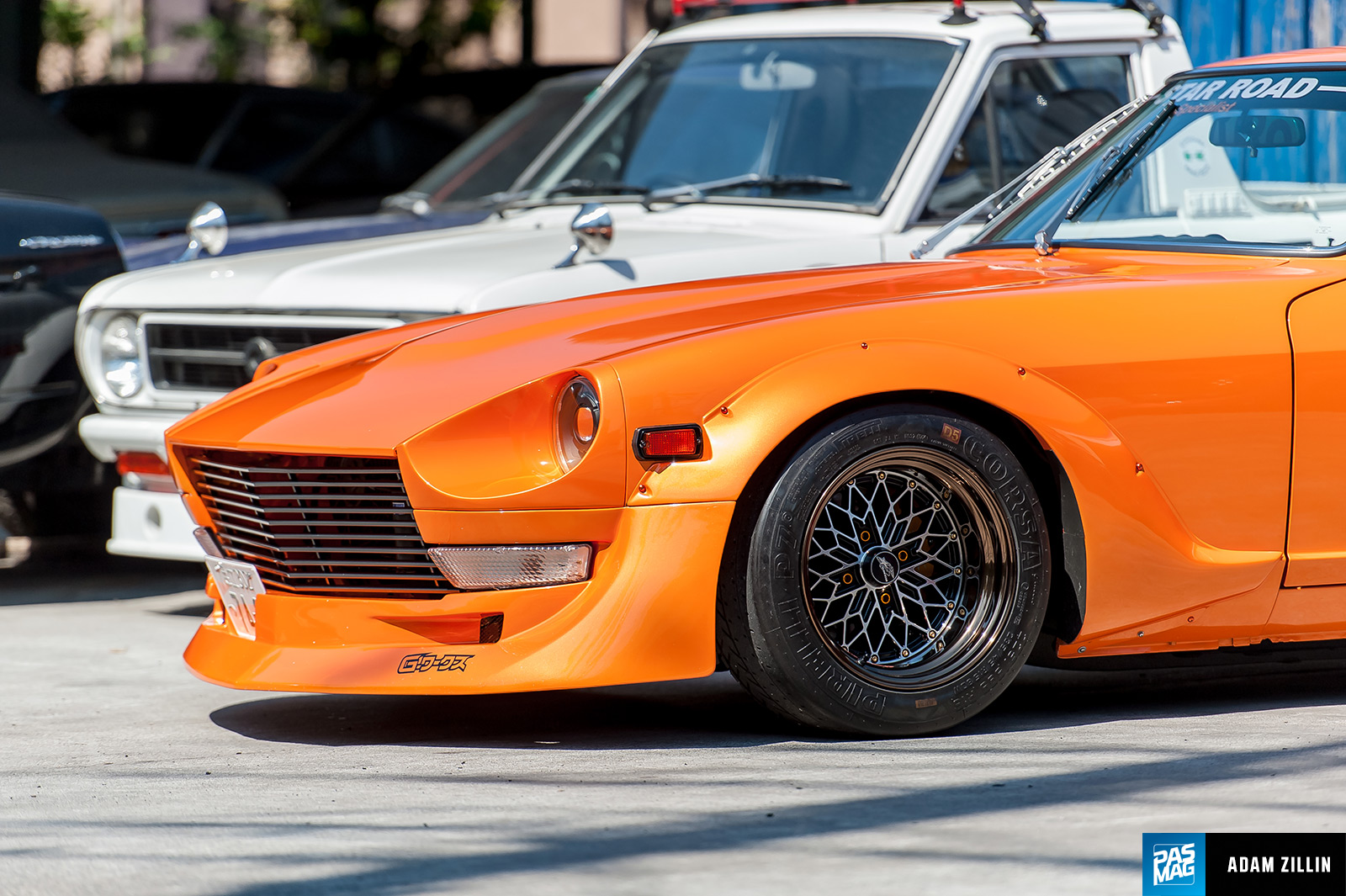 Without wanting to sound cliché, it's hard to appreciate perfection (from both a euphemistic and humanitarian perspective), but when perfection is a constant and never-ending goal, the lines are blurred. Time may be the most important commodity we have as humans, but if time was a Nissan Fairlady Z, I'd be spending every second of it with Shoji Inoue at Star Road.