Photos by Adam Zillin
---
I'm still pinching myself that it actually came to pass. Initially, I thought the opportunity had faded, months having passed since learning the very rare and valuable machine was heading way up north to its owner (and far away from my Nikon lenses) but fate, as is often the case, had other ideas.
And so it came to be that the unmolested, super rare Kenmeri KPGC110 GT-R you see here was brought back down from Hokkaido on tuning matters only days before I called my good friend Shoji Inoue from Star Road to complain about the missed opportunity. The irony! That's not to take away from the Hakosuka you also see here in the pages of PASMAG; a car so incredibly beautiful inside and out that it was also begging to be taken along. And in hindsight, I nearly overlooked it - mesmerized by the KPGC110 GT-R's genuine luster and star studded rarity.
The facts are clear though. While they may carry similar paint, wheels and bronzed lips, the two cars could not be any more different and yet are equally as incredible in their own particular ways. I'm not even sure where to begin but my spiritual animal is calling out the Ken Meri on this one. The "Hako", without question, is going to take more time to explain!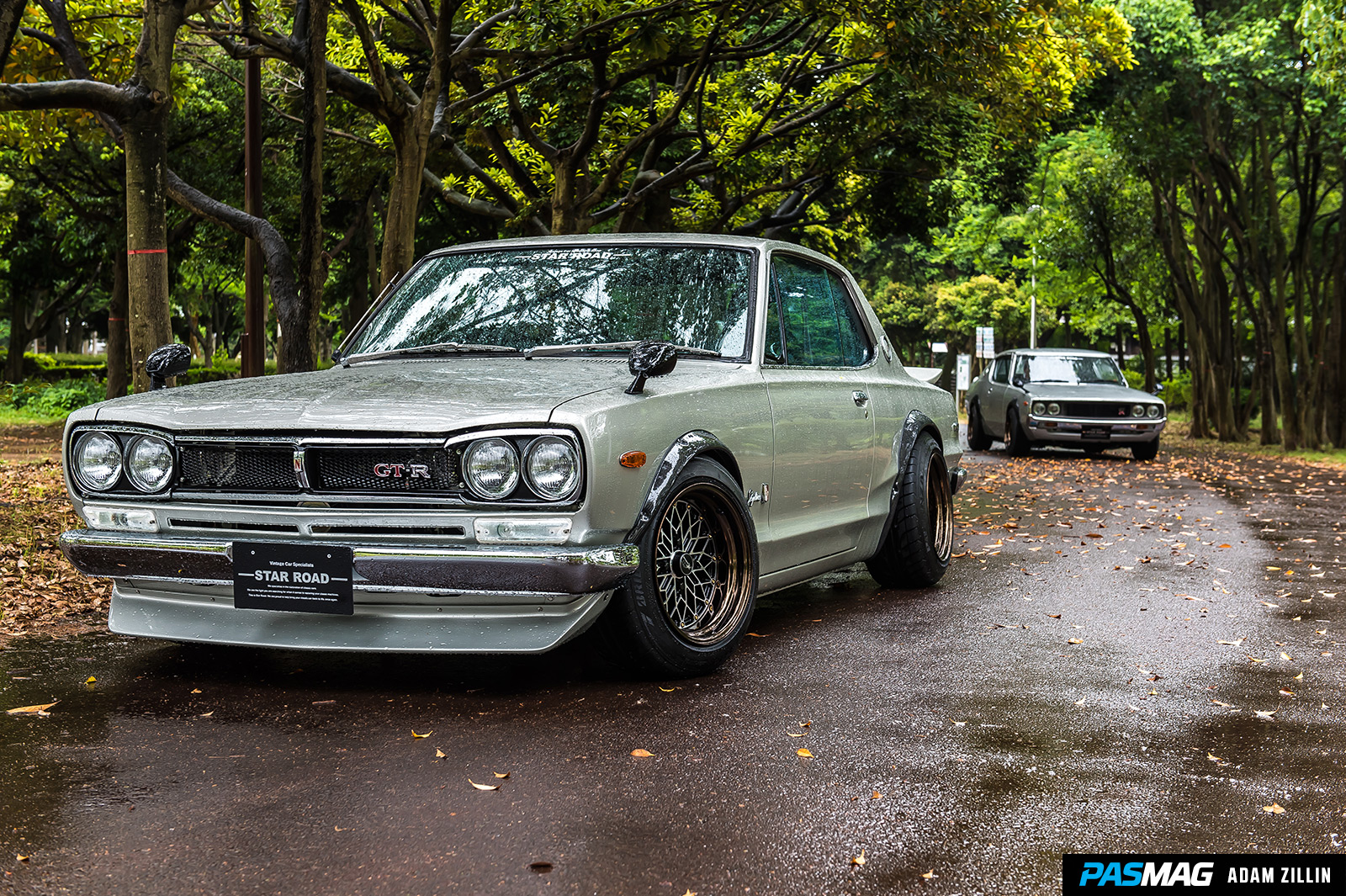 Nissan started production on the KPGC110 for racing homologation purposes; continued dominance of the Japanese racing circuit the intent. The "Kenmeri", as it came to be known, was the evolutionary step up from the Hakosuka that Nissan pinned its motorsport hopes to. They began production with the same methods used to craft the Hakosuka KPGC10 coupe, also utilizing the tried, tested and all conquering twin cam, 24-valve S20 engine as the power plant, a stout five-speed manual and the same front and rear chassis assembly. It was rare at the time for a car to have all-wheel disc brakes, but that's only one of the many high performance features the KPGC110 came with from factory. It was touted as the greatest production car Japan had ever made.
And then the music died. When emissions laws changed and the oil shock of 1973 hit Japan, the entire country went into a state of thinly veiled flux. The ensuring turmoil meant certain death for sports cars (including the Kenmeri GT-R), as the 197th GT-R ground off the production line to the great despair of those who had lovingly crafted the 196 that preceded it.
Game over. The world wouldn't see another Nissan wearing a GT-R badge until more than a decade later when the R32 was released in 1989. This period of forced cryostasis only served to further enhance the legend; the GT-R badge rising from a king of the circuits to the mythical beast of Japanese auto tuning we know it as today.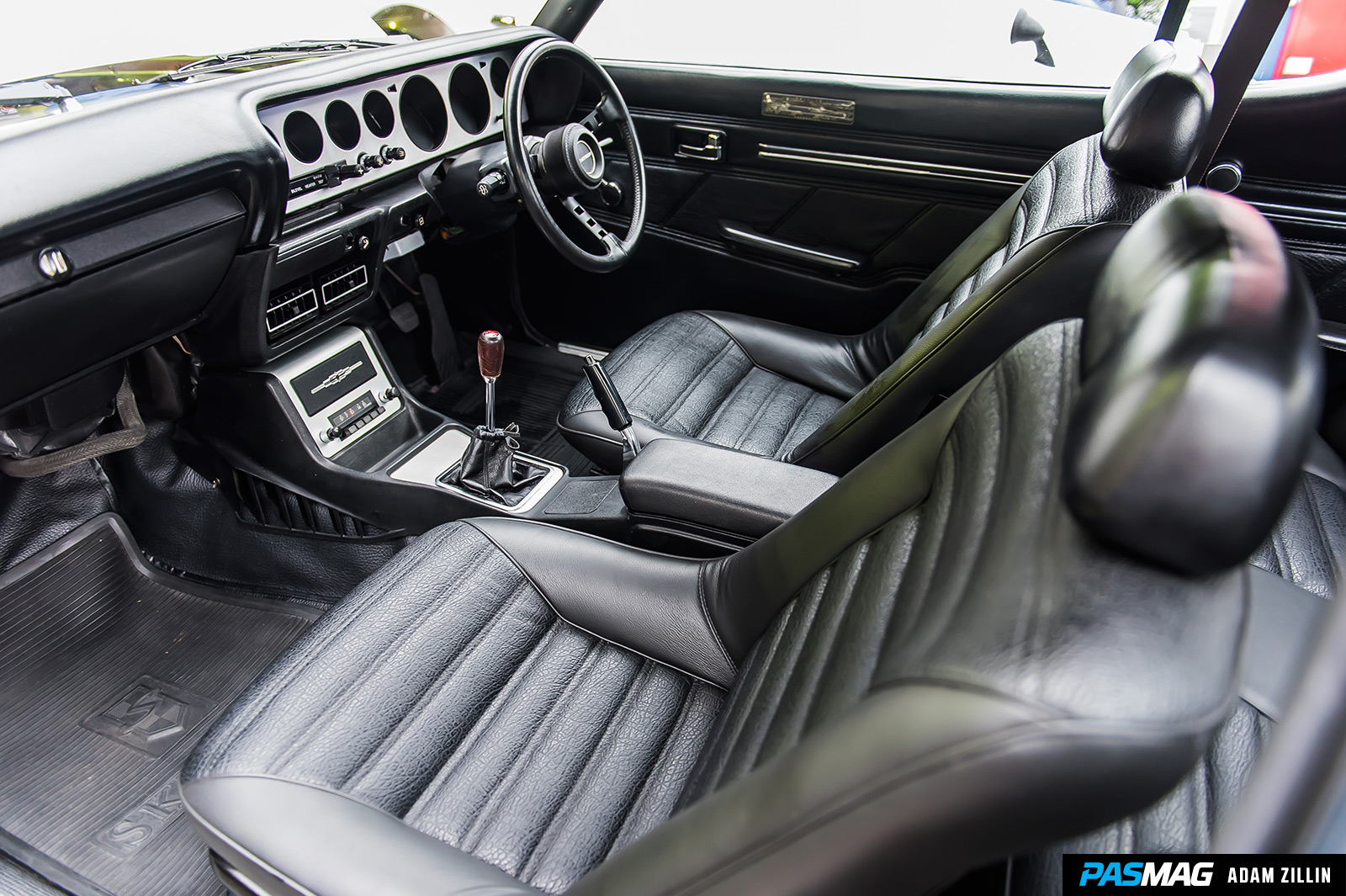 And I was sitting in one of the last to be completed; #148. It's always a special occasion with these cars. The heavy mist of nostalgia always descends when I'm close to any genuine Kenmeri KPGC110 and this was no exception. But this is no ordinary GT-R. In the hands of Inoue-san, it has undergone a moderate, by Star Road standards, restoration; the addition of thick Glow Stars with bronze lips being a highlight.
Any classic that Inoue and the team touch turns to gold; even when administering special care to an old timer like the KPGC110. It benefits greatly from a Star-Road-spec harmonic drive kit and Kenmeri-specific eight-way adjustable dampers with adjustable rear pillow mount lower arms. It might look a tad high in the shots, but that's due to the clearance it needed for the 930-mile ferry journey to Tokyo. Remember, this is a car, especially in this state, that is worth close to a quarter million dollars, so damage is unconscionable.
I have been fortunate to have caught a few of these rare beasts; at last count 24 of them and this is among the best I've ever seen. It rides beautifully too - the uprated suspension damping and in-creased drivetrain feel add up to a supremely supple and pleasant drive. The Star Road custom exhaust system supplying the glorious sound track. You don't work these cars - you caress them.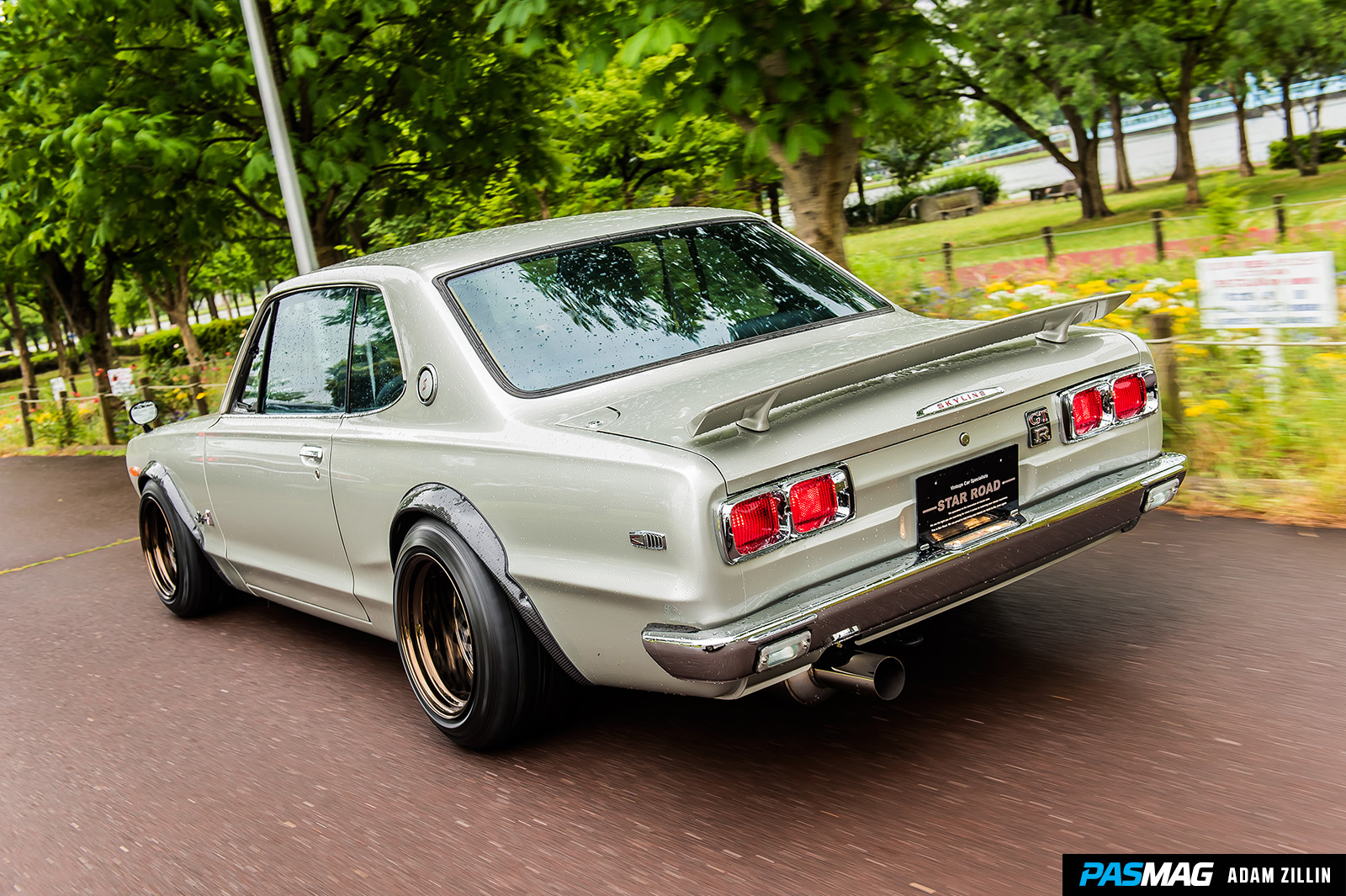 The same though cannot be said of the fire-breathing Hakosuka. It's a different beast, and although not a GT-R, is superior to the factory version in every single way, inside and out. This car has been a complete eye-opener since, having pored over the details on the surface, inside the car, and under the hood, it wasn't until it was lifted on the hoists that I truly lost my breath, along with my sense of time and space.
I simply lay there under the hoist, perfectly still, cameras off to the side, just gazing upward at the belly of the Hakosuka like some star struck child gazing upward at a billion lights in the obsidian sky. The view was one of absolute perfection.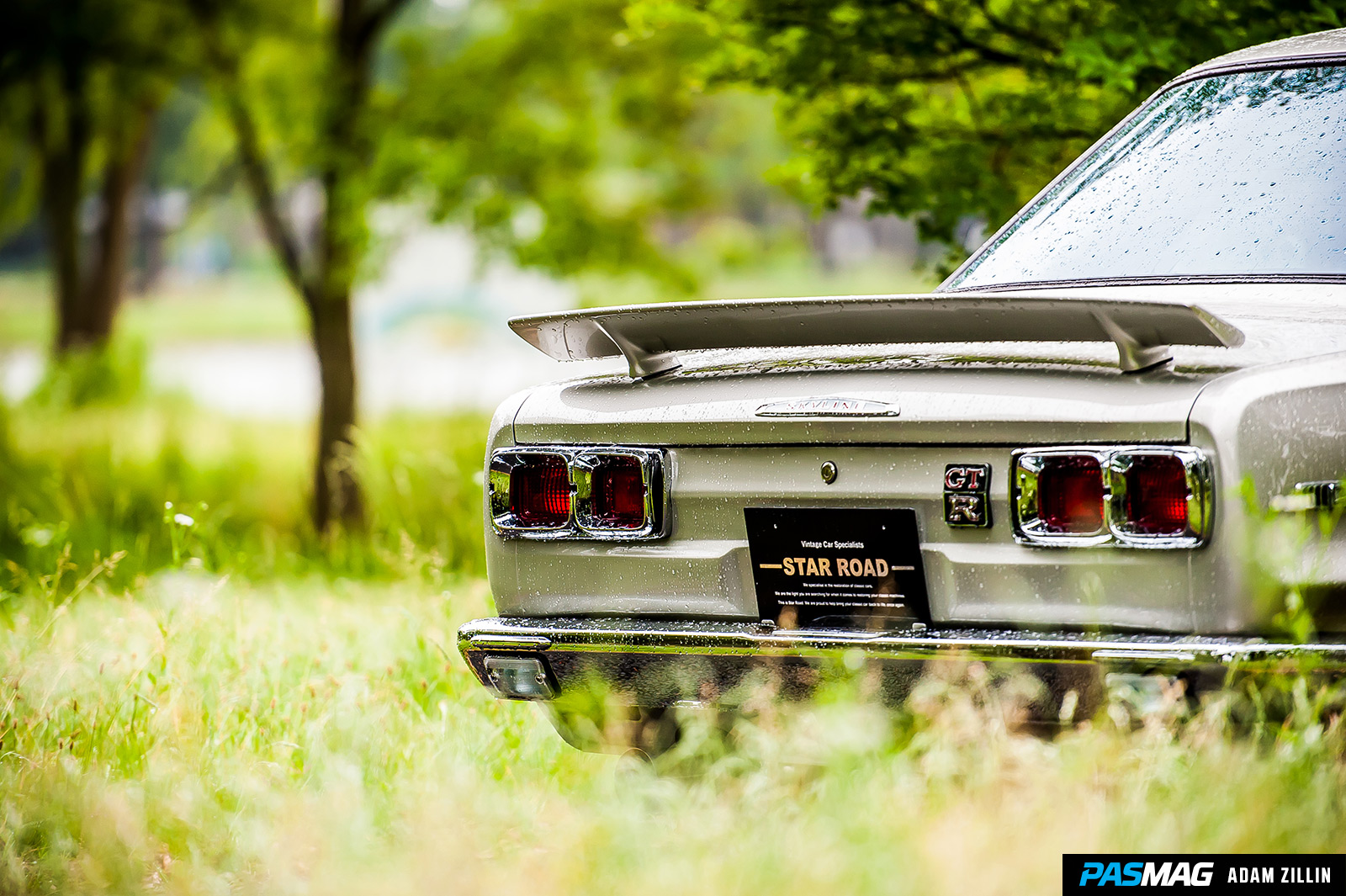 I'd never seen anything like it. I knew Inoue was a perfectionist, but this was madness. If the Hakosuka could be turned over and used as a kitchen, you could fry eggs on the sump, cook fried rice in the wheel well and crisp your bacon on the exhaust piping - it is that immaculate.
Name any other person on this planet that has ADHD levels this high for classic Nissans and I will eat my shorts. I couldn't take my eyes off the underside any more than I could peel myself away from the workshop floor.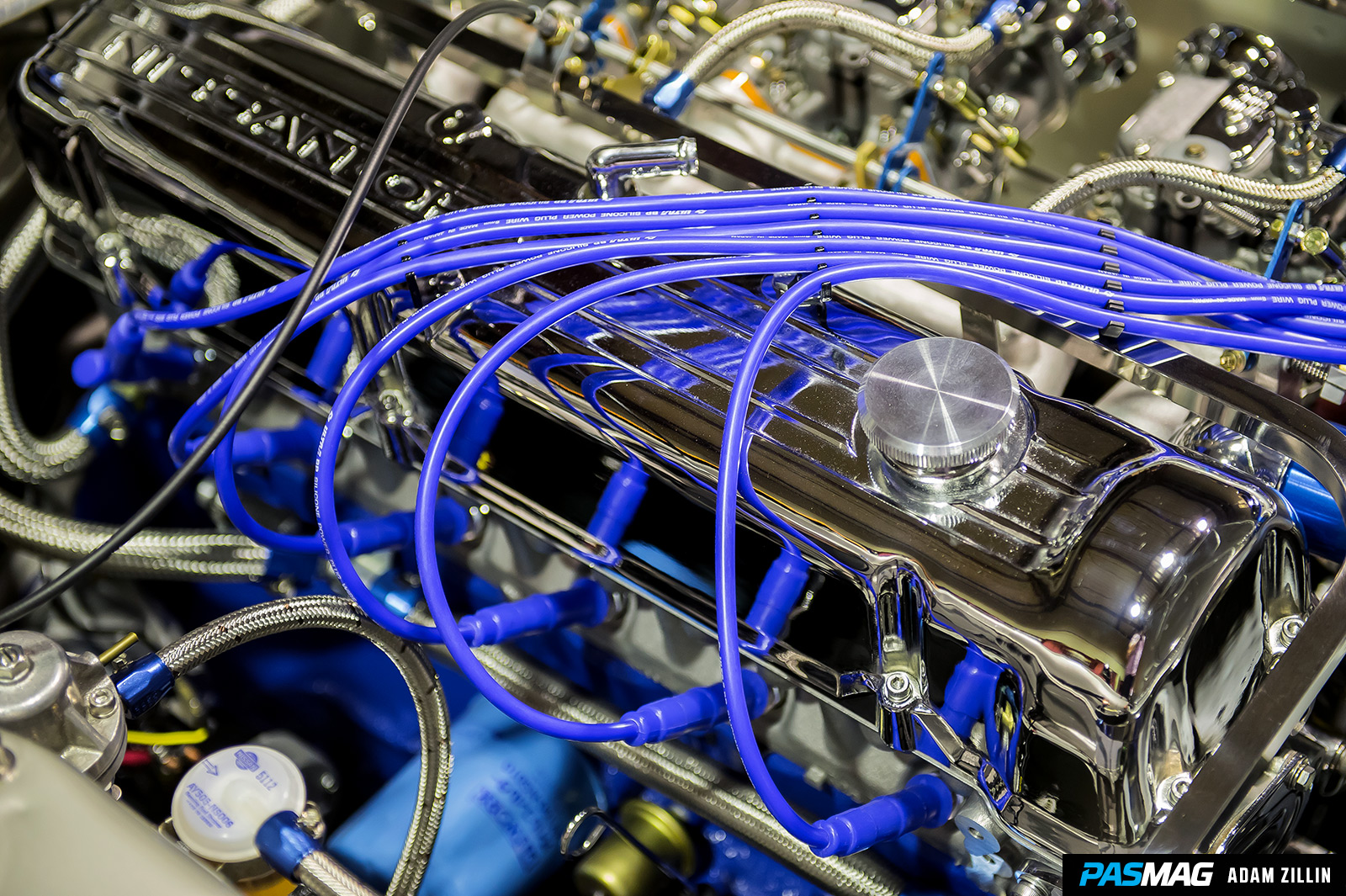 A customer car created specifically with drivability in mind, this Hako has had the absolute works thrown at it. The heart of the matter brings into view a gleaming Star Road works L28 bored to three liters that packs over 310 horsepower at 7,500 rpm. The head has been machined, ported, and pol-ished. It carries a metal head gasket, increased compression, re-profiled 75-degree cam with over-sized intake and exhaust valves measuring 45-mm and 36.5-mm, respectively. These are then supported by high lift valve springs, ABB/PBB valve stem guides, offset valve retainers, Kameari oversized pistons, Wako H-beam connecting rods, and a shot-peened and knife-edged crank.
On the induction side of things, there are the gorgeous triple Solex 44-mm diameter carburetors mated to a custom manifold and short trumpet stacks to improve acceleration.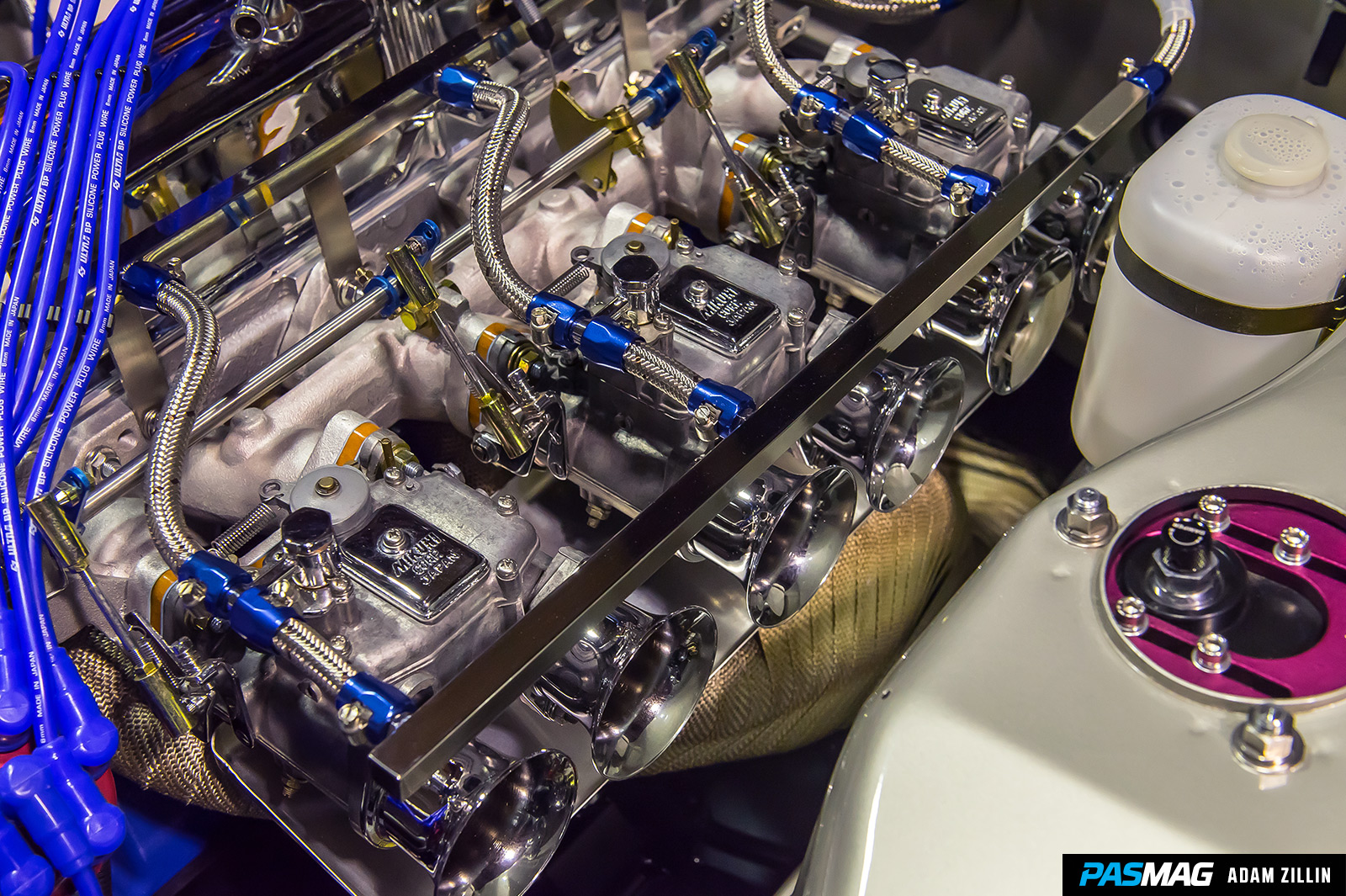 The Hako spits out gasses through a fully custom Star Road "shakotan" exhaust system that interestingly exits the "takoashi" extractors at 80 mm and then shrinks slightly to 70 mm before hitting the custom catalyser at 80 mm again, then exits the muffler at 90 mm. This unusual arrangement is absolutely deliberate and the work of years of fine tuning in the study of exhaust back pressure and its effect on drivability, response, acoustics, and resonance for all of Star Road's exhaust systems. The Hakosuka absolutely wails on the limit with a sharp piecing rasp coming from the induction, followed by a deep howl from the exhaust. The Kenmeri, in stark contrast, is relatively subdued and much more civil with its orchestra; the significant difference being the smaller diameter of the sys-tem overall and the combination of a 6-2-2-1-2 setup to the Hakosuka's 6-2-1-2-1 arrangement. Fascinating stuff.
Inoue-san likes the R32 quite a lot and uses the Type-M five-speed box to add a modern throw to a classic platform. This is backed up by a newly-developed OS-Giken twin-plate clutch, pressure plate, and lightened flywheel assembly. Rowing with this box is crisp and precise when compared to the Kenmeri's longer and more buttery throw, but again, this is a tale of two very distinct and contrasting flavors for an enthusiast's palate.
Ancillaries for the Hakosuka include a lot of other Star Road original parts, not limited to the dual-core radiator and heat-shielded alternator. Giving the Hako a supreme ride is another set of the same eight-way adjustable custom Star Road dampers that also adorn the Kenmeri. The whole thing drives through an R200 differential (of course) and is pulled up by R32 Type-M calipers, front and rear.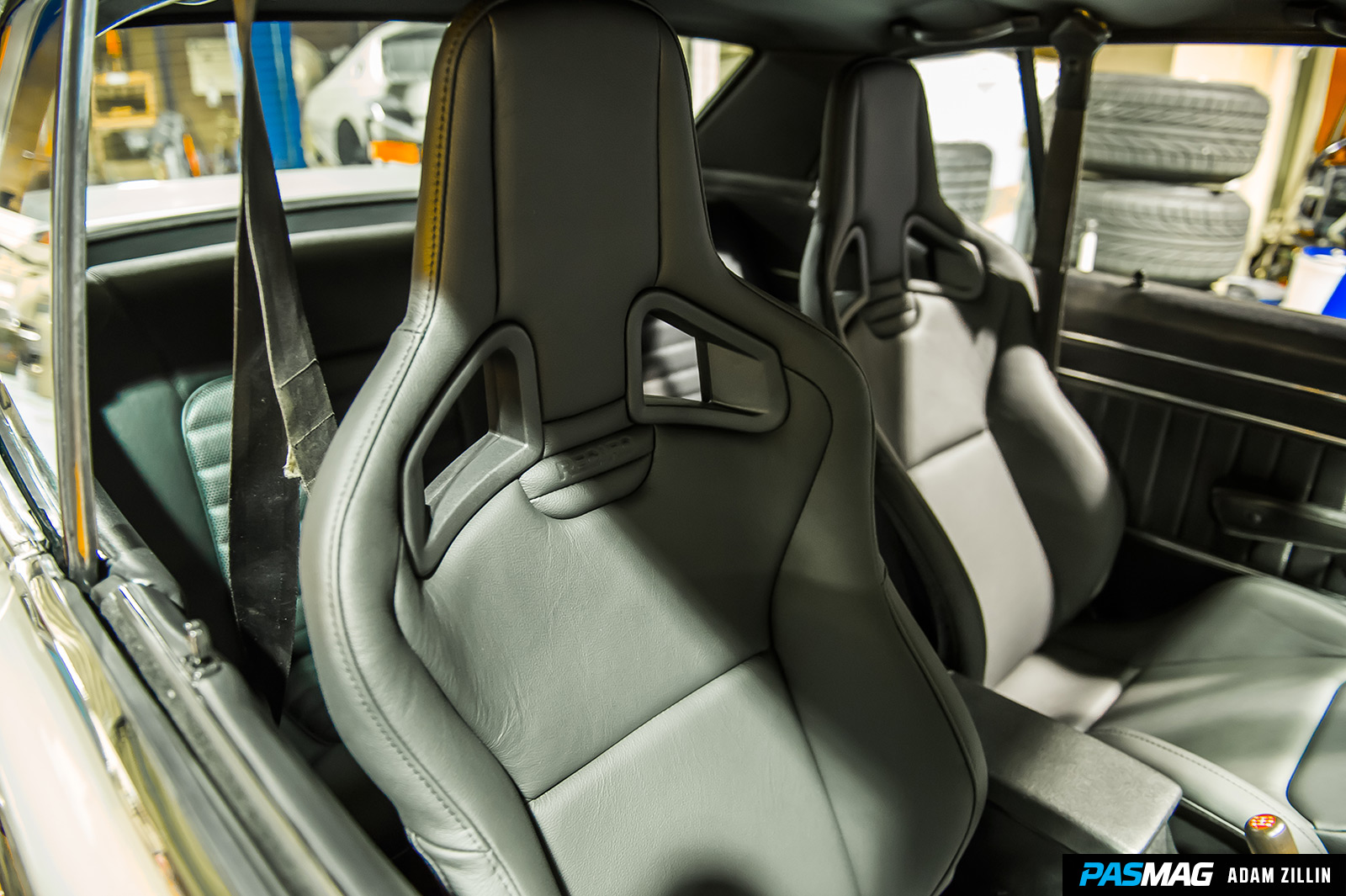 Inside, there are other touches of the "new fist in velvet glove" approach Star Road is renowned for, including Defi gauges and a pair of expensive leather-bound Recaro Sportster LL100H semi-buckets. Each is fully electric and heated, weighing in at just over $1,800 per seat with custom rails!
Naturally, the crown jewels for these machines are Star Road's Glow Star three-piece forged wheels. On the Kenmeri, they measure 15x9 -15 at the front and 15x10 -28 at the rear. For the Hako the offset is slightly different at the front with a +10 offset supplying a shallower fit due to the chassis' narrower dimensions.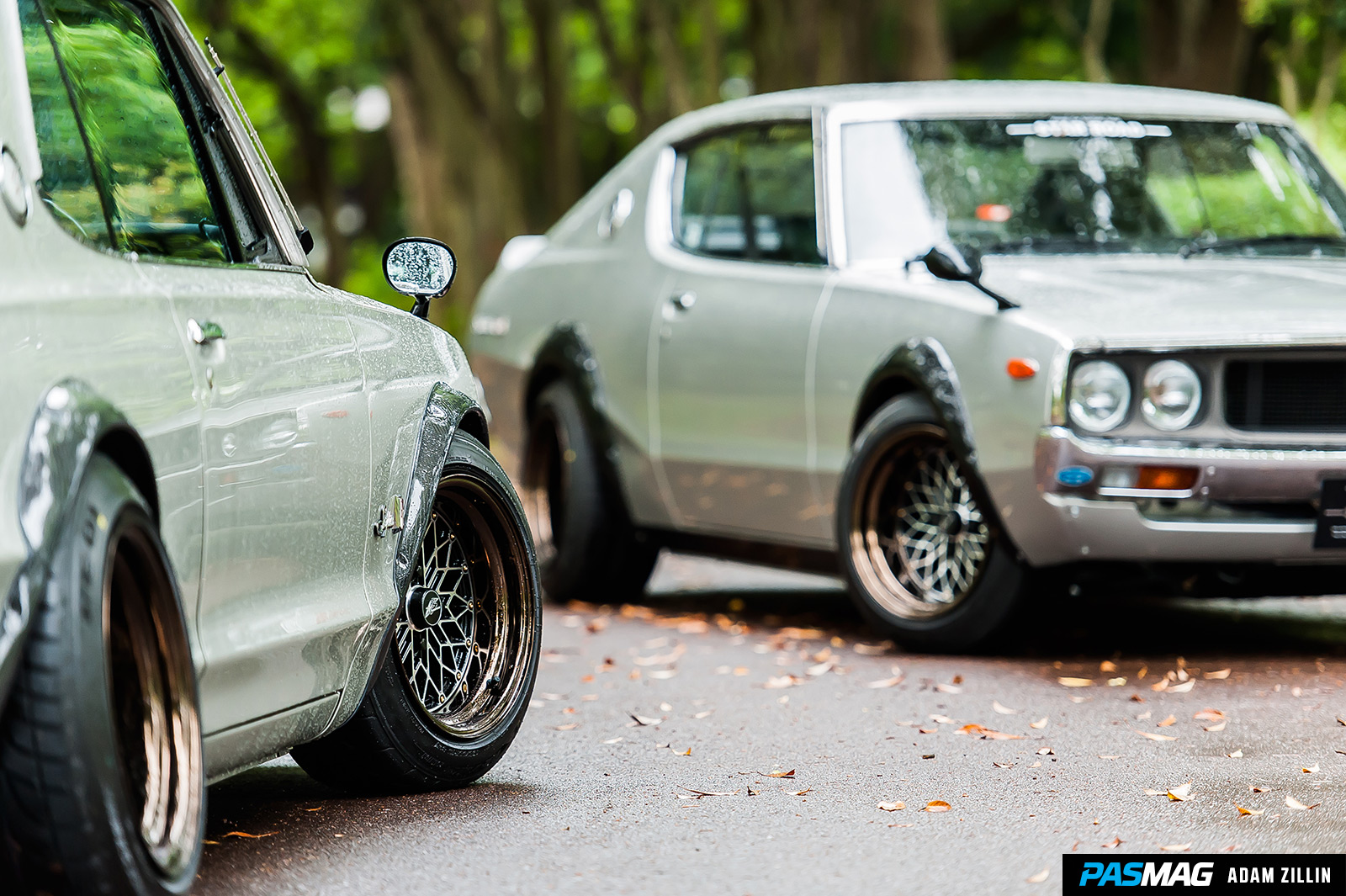 It's hard to put these cars into words at the best of times when they are bone stock. Seeing them after Inoue-san has finished with them is a very special treat, and driving them is an experience I will never forget. As we all grow older and these cars become increasingly rarer, valuable, and exclusive, it's not without foreshadowing that I can clearly say that the golden age of tuning is not only upon us, but central to everything we all hold dear about Japan's best sports machines.
Star Road continues to relentlessly raise the bar in pursuit of absolute perfection and, in my mind, these creations have absolutely no peer.
Contributor: Adam Zillin