Having been involved in audio competition since he was fresh out of high school, Michael Raybuck was looking for a nice, full-sized SUV with plenty of room to build a killer audio system. He happened to stumble upon a 2015 Nissan Armada with just six miles on the odometer for sale locally. Almost immediately after signing the ownership papers, Raybuck drove straight to MARS Audio for a massive overhaul.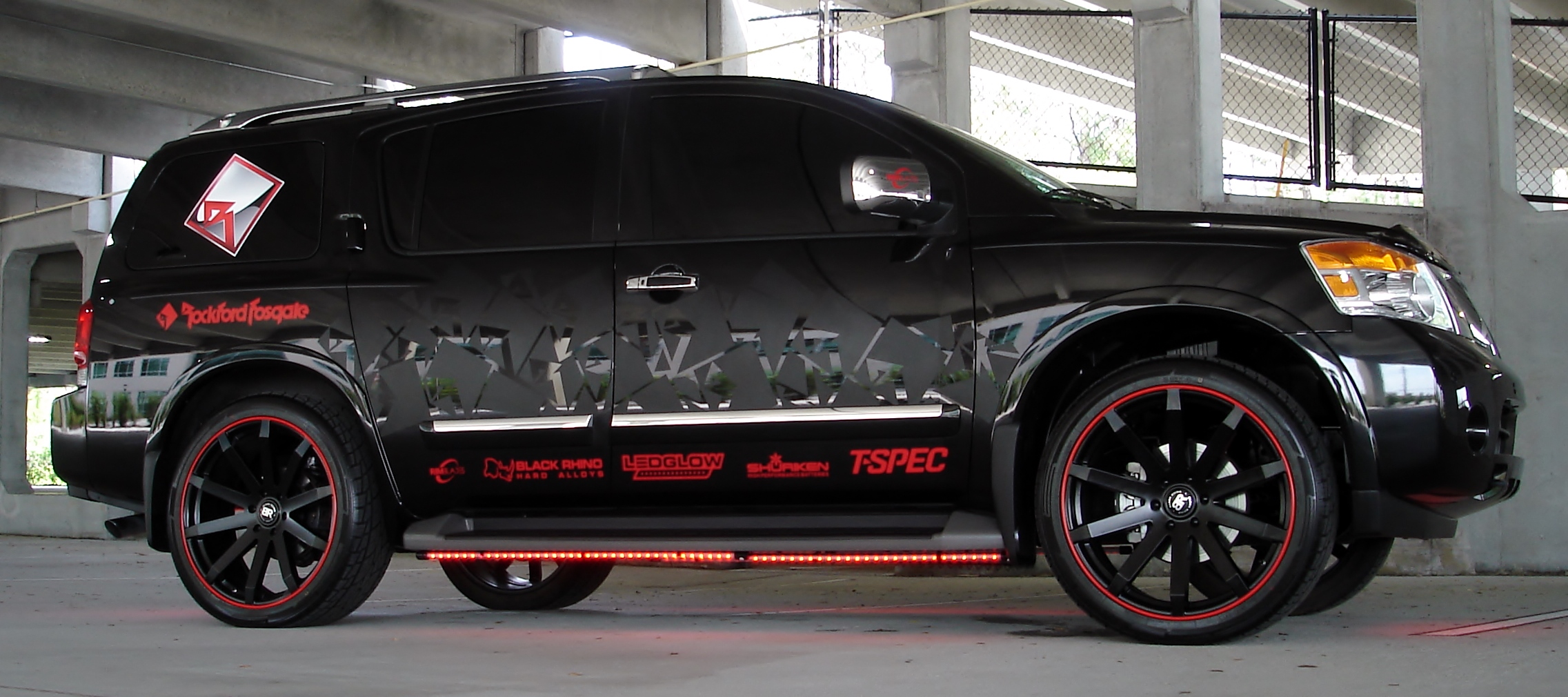 Raybuck had built plenty of audio competition cars previously, so he knew he wanted a clean and unique install that could showcase fantastic sound quality with both the lows and the highs of the music it would be playing. By now, he knows to trust his systems in the hands of the master, Marshall Woolford at MARS AUDIO.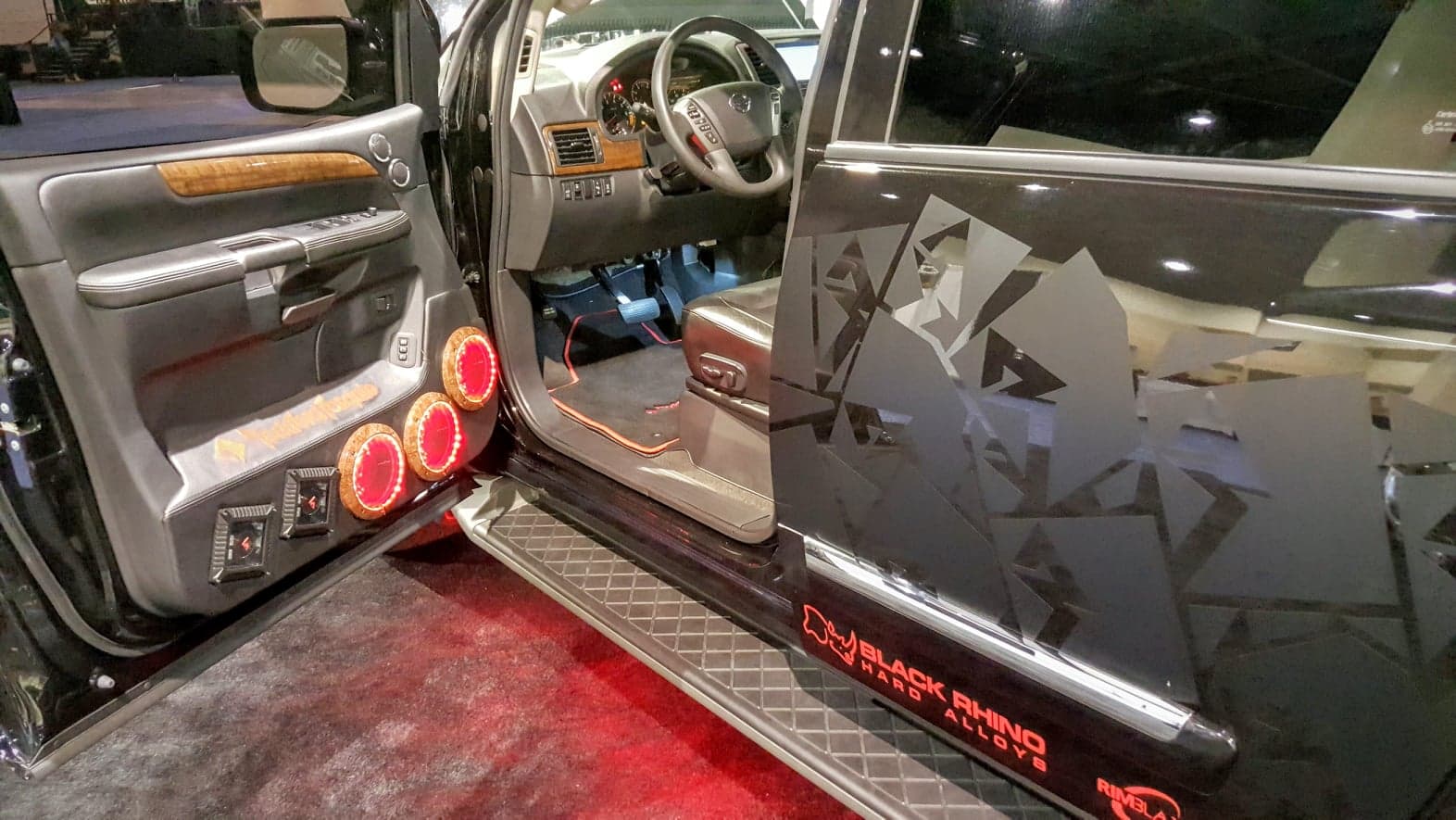 Raybuck and Woolford sat down and meticulously planned out his build before making any drastic modifications. With Woolford's expertise, Raybuck decided on a true show-worthy audio build, which would be as loud as the best of them. With a full Rockford Fosgate audio system, the power and hardware was on tap to boast a loud and proud system, but they weren't done just yet.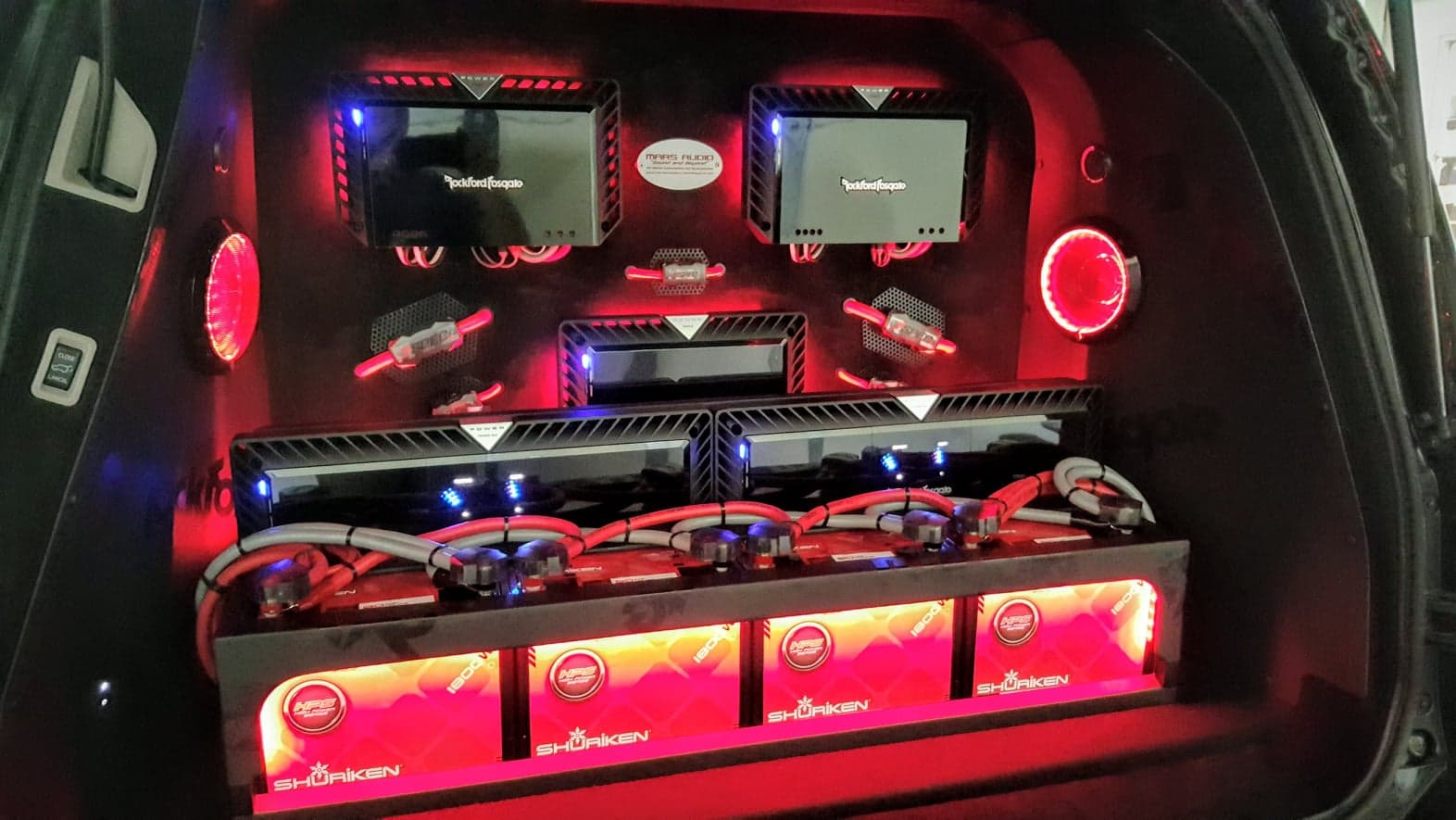 In the trunk, the amp rack is a motorized show piece, which transforms the rear of the vehicle into its own show at the touch of a button. With gloss black audio components matching the exterior of the Armada, and red accents emphasized with Heise LED red lighting strips inside and out, the exterior decals were the icing on the cake to tie the whole build together.
---

ESSENTIALS
Owner: Michael Raybuck
Vehicle: 2015 Nissan Armada
Location: Orlando, FL
Build By: MARS AUDIO
SOCIAL
Facebook: /marsaudio
Instagram: @marsaudio
Twitter: @marsaudioLLC
WHEELS
Black Rhino wheels - 24-inch
RimBlades red accents
EXTERIOR
Rockford Fosgate themed graphics
LED Glow underglow
Heise (LED bulbs, red LED strip lighting)
INTERIOR
Custom rebuilt interior
Rockford Fosgate logo embroidery
Hydro-dipped wood grain accents
Heise LED red strip lighting
AUDIO / MOBILE ELECTRONICS
Rockford Fosgate (Power Series T1675-S components (5), Power Series T1675 coaxial, Power Series T0D415 subwoofers (6), Power Series T600.2 amplifiers (3), Power Series T2500-1bdCP amplifier (2), 3Sixty.3 8-channel interactive signal processor w/ Parametric Equalizer) Motorized infused amp rack Custom subwoofer enclosure
SPONSORS
Metra
Tspec Professional Series Wiring
Shuriken Batteries