Photography by Shane Hunter
---
Gonzalez is no stranger to building. Having first helped his father with race cars at the age of five, the process has quickly become a passion. When he first brought the 2014 Scion tC home, purchased after totaling his 2011 model, he wasn't too sure if he had made the right pick. He was sure of one thing, however, and that was his vision: to build the hottest daily driven show car on the lot.
There are two brands that Gonzalez calls to attention – APR Performance and Racing Solutions. One of his first modifications on the tC was an APR front lip kit, a brand that quickly became a loyalty when Gonzalez went back for a second part, saying the company "has been the most amazing to work with on getting a splitter kit made for my 2014 tC." Then there's Racing Solutions, which Gonzalez says is the most supportive of the entire tC community. They're responsible for the duck bill spoiler and the new RS lip for the '14 and '15 models.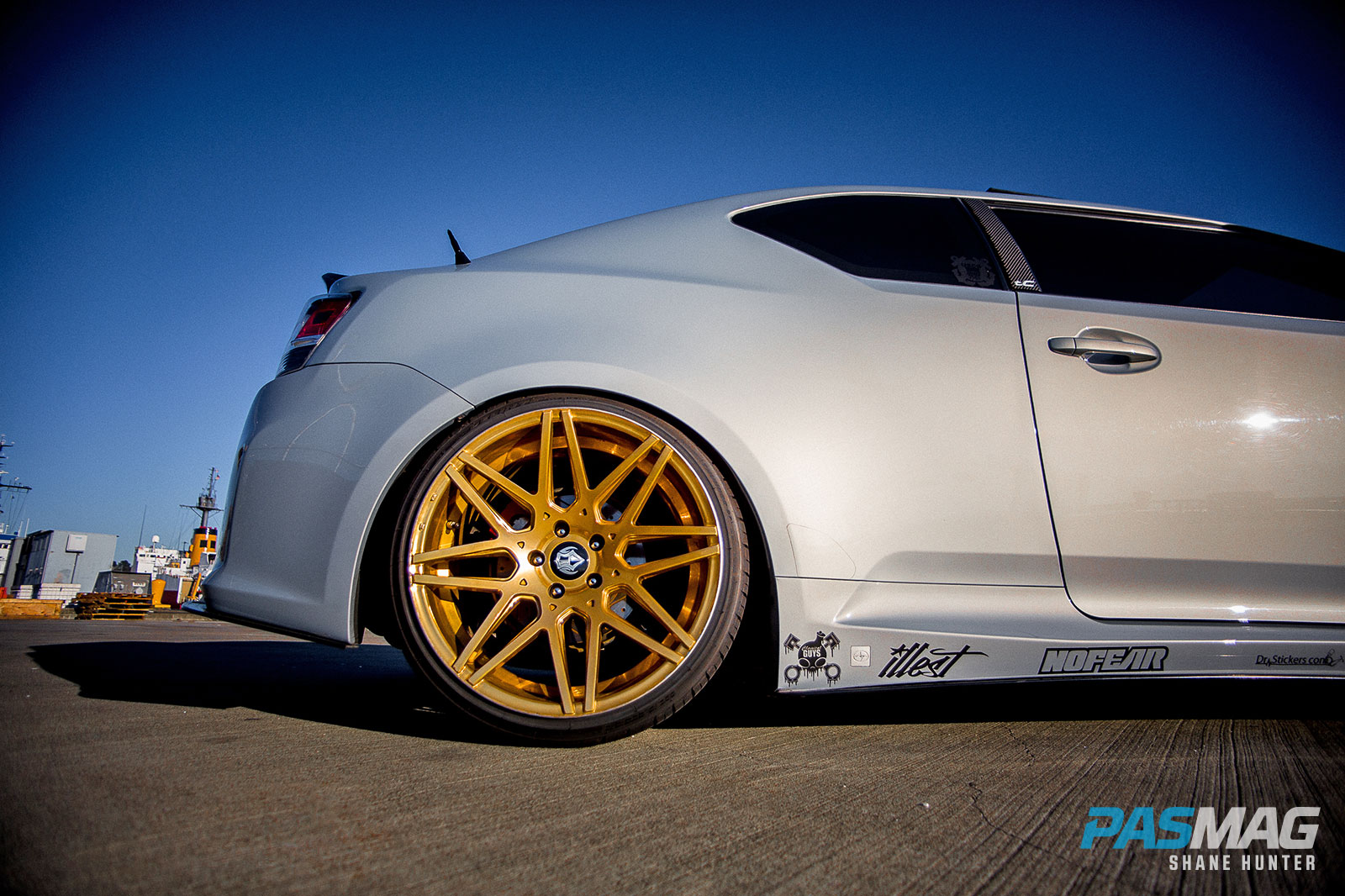 Being part of the tC community comes with its own challenges. Trends continue to change and it becomes an ongoing battle of being the first to show off new parts. Having a low, stanced, uniquely set-up daily driver is Gonzalez's goal, which he says has managed to keep up with the community. This is supported by his communication with various companies and their interest in building body kits and other parts that aren't readily available.
Gonzalez draws much of his inspiration from the Scion's 2013 Tuner Challenge. He says the potential for a build illustrated by those champions helps motivate his efforts of making ongoing improvements. Moving forward, Gonzalez has plans to duplicate the stylings of R35 GT-Rs and Kei Miura's Rocket Bunny.