The reason Clifford Joe chose the Porsche Cayman platform is simple - he wanted a fairly affordable Porsche that was still in the sports car category and having the ability to make it unique to his style. In the first year of ownership. Joe's only real objective for this build was to have it be a show car and be built for that reason. Version 2 of the build transitions the car for more power and performance. The eventual goal for Cayman is to be both show and performance with a bit of track. "Track may be not really be an option," he states, "but we will see…".
The inspiration behind building the Porsche Cayman is his roots in JDM. Seeing cool cars built in the late 90's through the mid 2000's always played a part in his life wanting to build a car to show-quality level. Attending many of the car shows and seeing cars that he wished he could have or build, kept his interest and always will. Additionally, Joe looked at other Porsche Cayman builders for inspiration. "I was inspired by a few I had seen on social media," Joe expresses, "while also seeing others, completely built, at SEMA in 2018." Other influences have been other Porsche's modified by other known brands like RWB and Liberty Walk.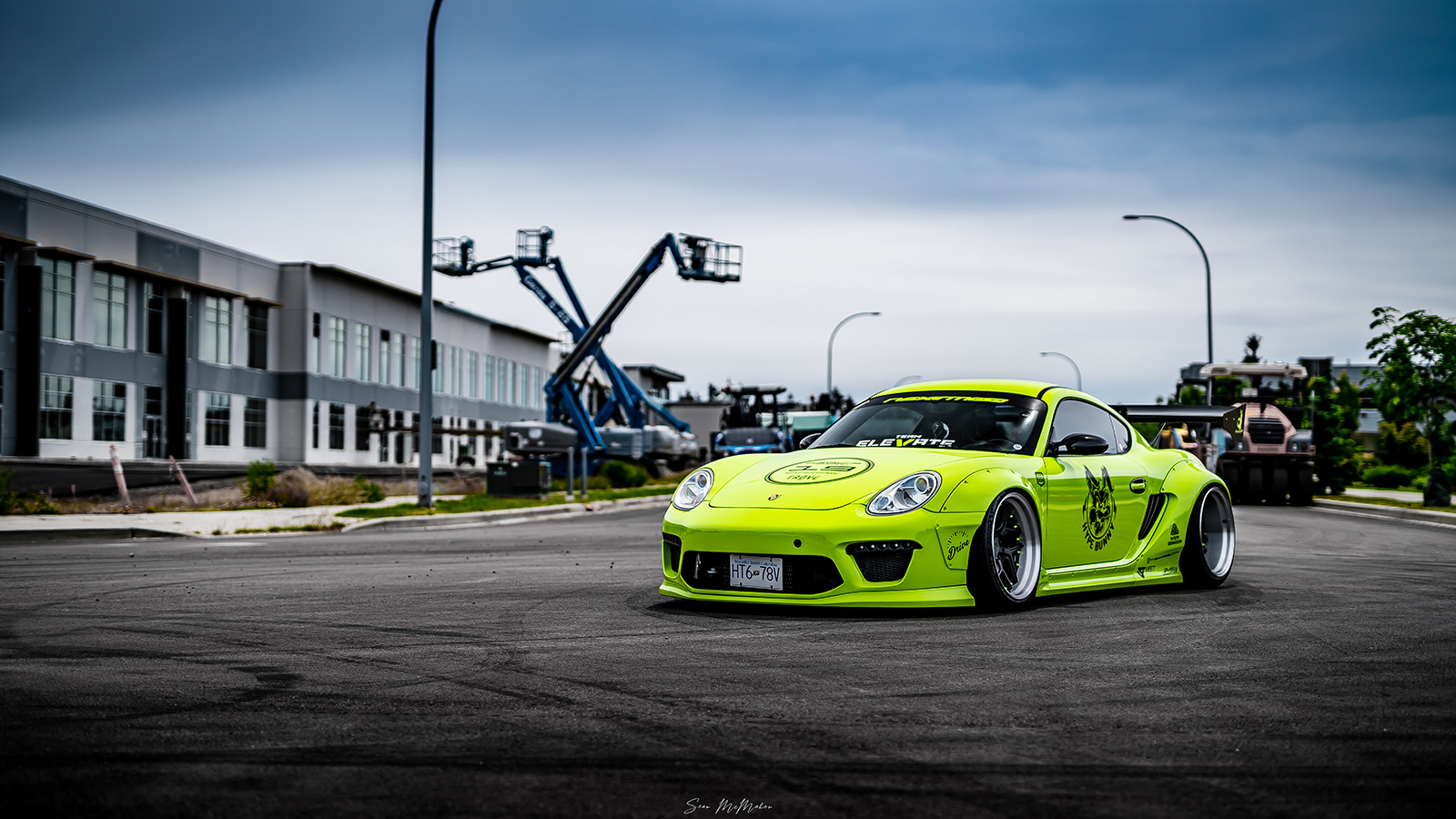 Joe received a lot of help and support from peers and friends on this build. "There was definitely trial and error," he states, 'with very little to no errors." One thing about Joe is that he's a quick study and is able to translate his
knowledge from this build to help others on their Porsche Cayman projects. One of the challenges with his build was trying to complete it in a limited time frame (6 weeks). "I was trying to have the car ready in time for the 2019 Vancouver International Auto Show," he remembers. "When you work full time and have other commitments, it made it challenging and difficult, for sure."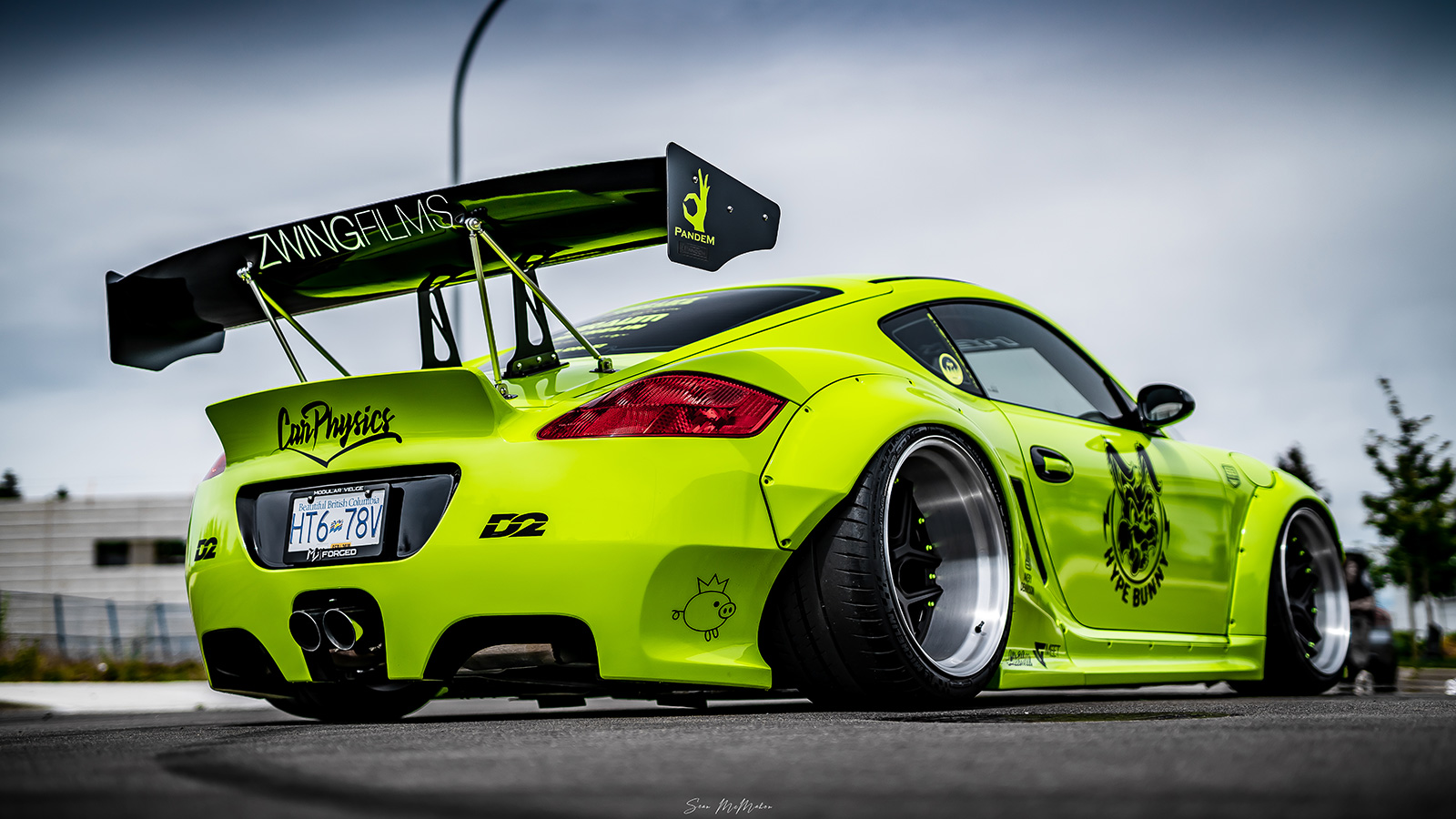 Some of the major brands Joe went with were based on reputation as well as relationships. In the world of aftermarket wide body kits, Pandem is a world class recognized brand with some of the best quality and fitment. Some other brands he went with as part of the build were Michelin, "I wanted to keep to the performance and quality of tires knowing I would be doing a lot of travelling," he states. Lastly, Joe's relationship with MV Forged cannot be ignored. "The man behind the brand is a key individual in the industry and after seeing what his brand represented I would not choose any other wheel manufacturer for the Porsche."
This particular build came to Joe at a low point in his life. He found something he enjoyed and left a positive impact on his life. "It made me feel happy," he expresses. Throughout the year, this car, which now most know as the HYPE BUNNY, has not only brought Joe happiness, and happiness to others, but has also connected him to many new friends, colleagues and other Porsche enthusiasts around the globe.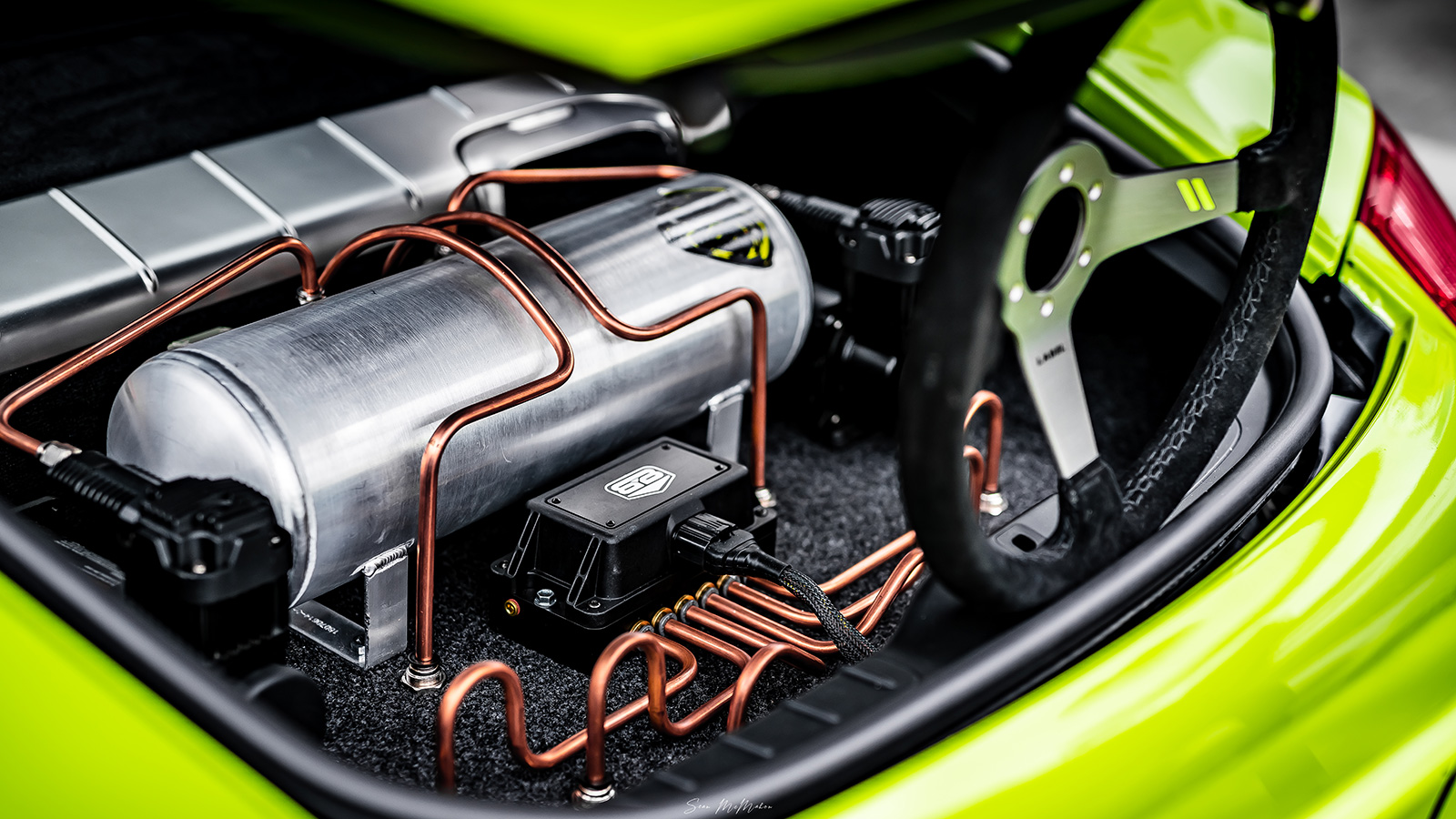 "I build this car for me 100%," Joe states, "but at the end of the day, it was for the enjoyment of others. "In 2019, Joe attended 17 car shows, rallies and events. He travelled about 15,000 miles and met thousands of people. Regardless of all the accolades he's achieved, including the Tuner Battlegrounds competition at Hot Import Nights: Portland, the most important reward for him was being able to reconnect with his passion for cars, and being able to live out his 90's childhood dream of finally being able to put one of his cars into car shows.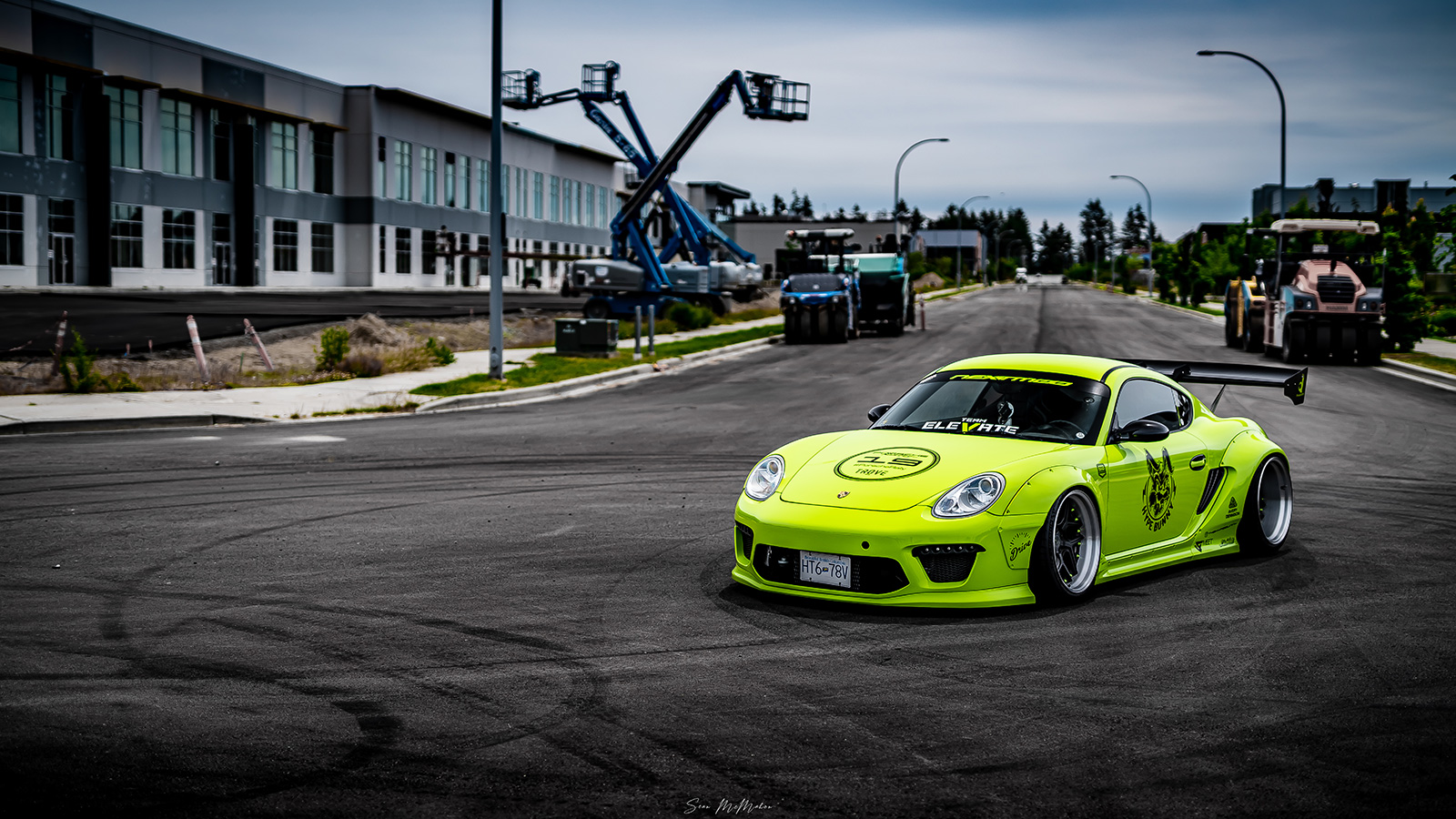 Clifford Joe's 2008 Porsche Cayman is featured in PASMAG #162.
Photography by Sean McMahon (@seanmcmahonmedia)
---
ESSENTIALS
Owner: Clifford Joe
Location: Surrey, British Columbia, Canada
Vehicle: 2008 Porsche Cayman
Horsepower: 320 (est.)
Club: Team Elevate / Carphysics
SOCIAL
Facebook: /cliffordjoe2877
Instagram: @thehypebunny
Tuner Battlegrounds Award Winner
Event: Hot Import Nights: Portland
Location: Portland, Oregon, USA
Popular Vote: 63%
EXHAUST
FI Exhaust valved exhaust system
Soul Performance headers
WHEELS / TIRES
MV Forged AV1-T 3-piece wheels - 19x10.5 -6 (f), 19x12 -63 (r)
Michelin Sport Cup 2 tires - 265/30/19 (f), 295/30/19 (r)
CHASSIS / SUSPENSION
D2 Racing coilovers w/ airbags
Air Lift Performance 3H air suspension system management
EXTERIOR
Rocket Bunny Pandem V2 widebody kit
Avery Dennison Supreme Lime Gloss Green vinyl wrap
INTERIOR
Braum Racing Elite X Komodo seats
Rennline (Track and Floor racing mats, adjustable race pedals)
Label Gruppe Bespoke steering wheel
SPONSORS
Michelin
MV Forged
Label Gruppe
Avery Dennison
D2 Racing
Braum Racing
Empire Graphics
Empire Performance Group
---
PHOTO GALLERY