Importfest's Rocket Bunny RC from concept to completion.
Inspiration can come in many forms. Whether from failure or success, experience or the will to exceed - you can be inspired to move upwards and onwards from so many sources in life.
For Basit Mirza, the owner of the 2015 Lexus RC 350 with the hips (the car, not him), he gets by with a little help from his friends; namely the ones on his team.
"My team inspires me," he says. "Everyone on Team Importfest is very passionate about building cars, and in addition to building their own vehicles, they are always ready and willing to help others."
That's right, Team Importfest. Mr. Mirza is the man behind Importfest, the largest modified automotive show in Canada. You may know him by his last car, the 2004 645i Bimmer that was dumped on AccuAir suspension. If that's still not ringing any bells, Mirza has also graced the cover of PAS in 2002 with his MAXBOOST Civic hatch. This guy has built a few noteworthy cars in his time.
So, how did he decide to drop the BMW and pick up the new RC as his next project? Pretty much how we all do; brainstorming with friends about what to build and what to put into it. While our conversations usually end with "one day…" Mirza's conversation ended with "okay, let's do it." After speaking with his buddy Paul - who was looking to build something new also - about which vehicle to build, the two decided to build not one, but two Rocket Bunny Lexuses (Lexi?). Must be nice.
Stay tuned for the full story, or pick up the issue on newsstands today - PASMAG Dec/Jan #134, also available online at www.pasmag.com/backissues.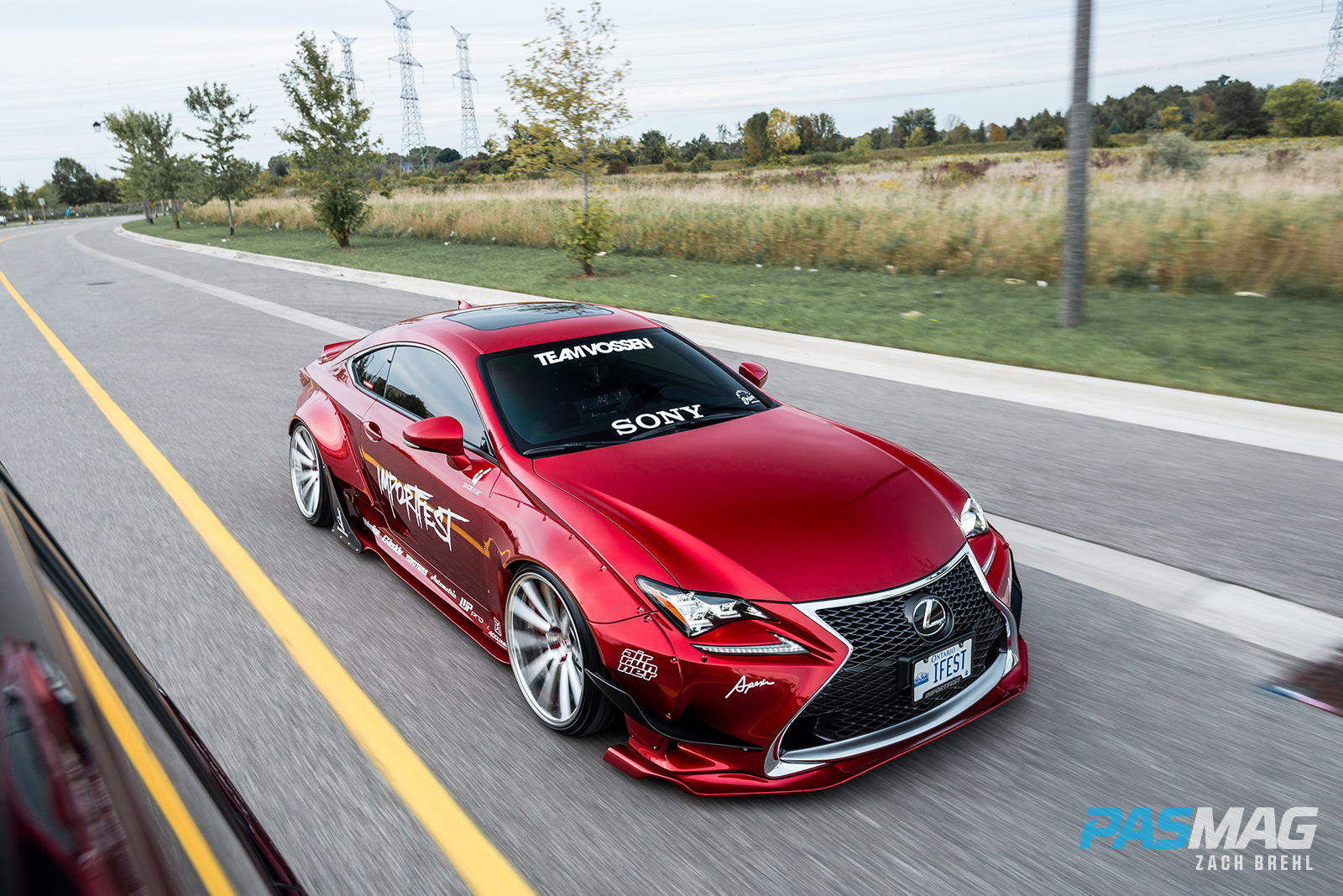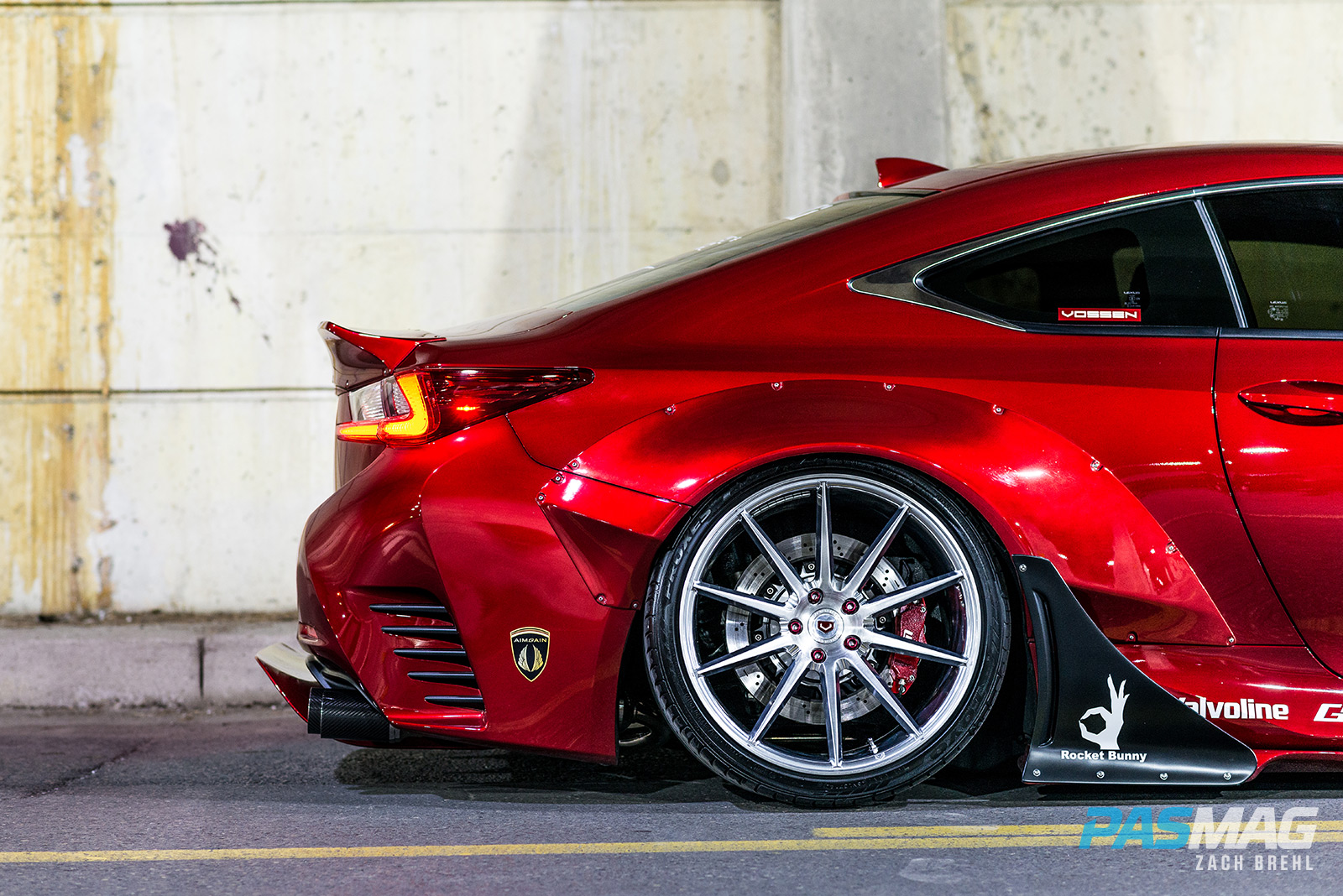 Photography by Zach Brehl