Christian Stanoulov found himself interested in modified cars from a young age, partially thanks to video games and movies. It's a story we hear quite often. In 2013, he purchased his 2008 Nissan 350Z Nismo, a car he had loved from the moment he first saw it. That car remained stock for a couple of years until Stanoulov started seeing the VQ owners community in California. Inspired by the VQ guys on the west coast, he knew he could bring some of that same energy to his home in the midwest.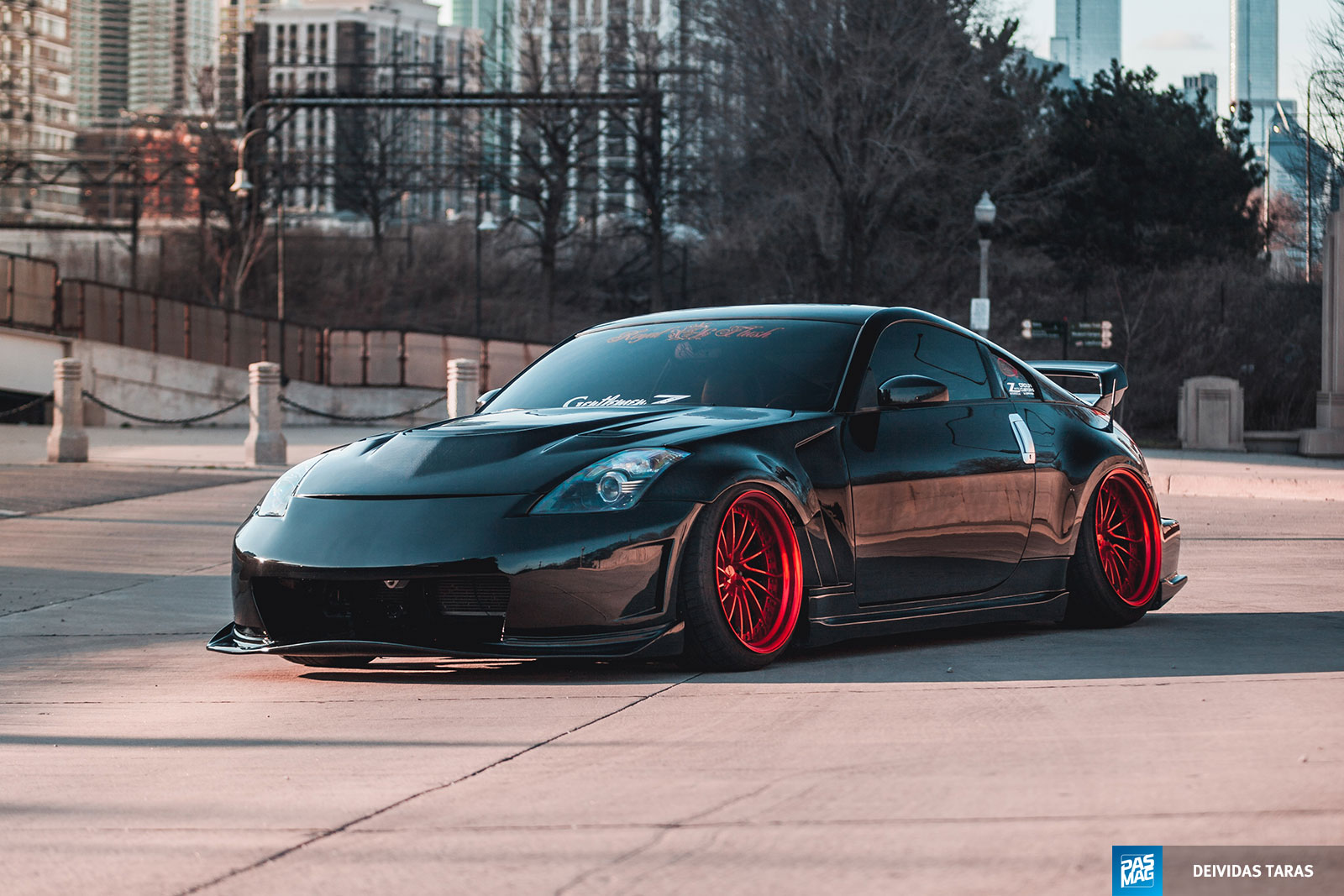 Stanoulov wanted his 350Z Nismo to stand out, so aesthetic modifications were among the first, but he didn't skip out on performance either. What originally started out as a show build started to morph into a desire to own one of the fastest naturally aspirated Z-cars in his area, but he never forgot about the styling that drew him to the car in the first place.
One of the highlight pieces of Stanoulov's Z is the Fly1 Motorsports honeycomb carbon fiber hood, especially because his was the very first 350Z to have one. Despite his achievements with the naturally aspirated platform, he tells us he has future plans for a Competition turbo, and we're excited to see how far he takes it.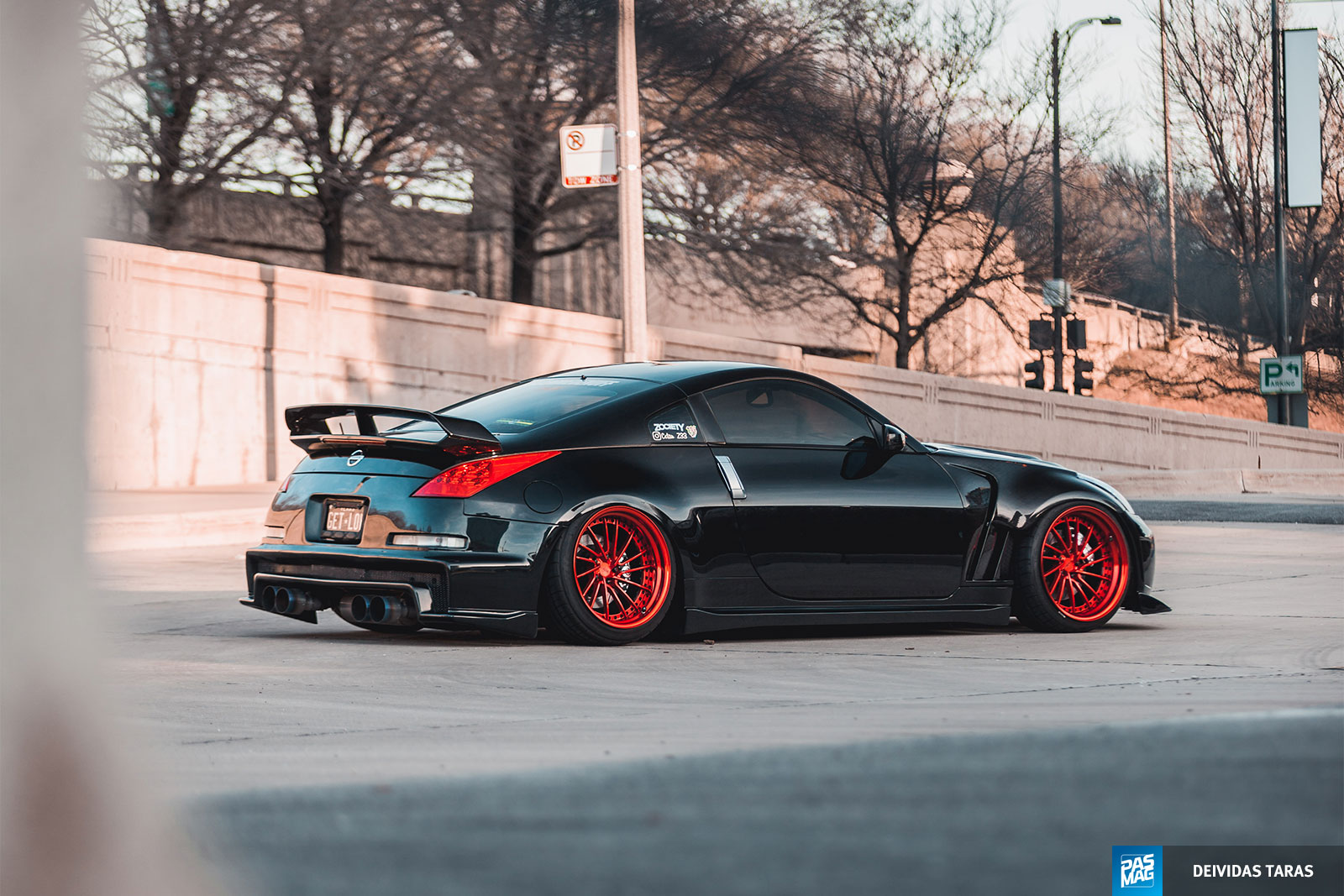 Christian Stanoulov's 2008 Nissan 350Z Nismo is featured in PASMAG Tuning Essentials: Performance Upgrade Guide, Volume 8.
Photography by Deividas Taras (@optimalphotos)
---
ESSENTIALS
Owner: Christian Stanoulov
Location: Mount Prospect, Illinois, USA
Vehicle: 2008 Nissan 350Z Nismo
Horsepower: 357 whp
Club: Royal Flush
SOCIAL
Facebook: /christian.stanoulov
Instagram: @cstan_z33
TBGLIVE Event: Parking Garage Party
TBGLIVE Event IG: @parkinggarageparty
TBGLIVE Event Location: Elgin, Illinois, USA
Popular Vote: 38.5%
ENGINE
Injen intakes
PPE long tube headers
3.7 VHR bottom end
CP pistons
Eagle rods
E85 fuel
UpRev tune
EXHAUST
ThaiTanium Performance exhaust
Quad exhaust tips
DRIVETRAIN
Z1 Platinum Series 1-piece aluminum driveshaft
WHEELS / TIRES / BRAKES
Rotiform DVO 3-piece wheels - 19-inch
Federal tires - 235/35/19 (f), 265/35/19 (r)
Brembo brakes
CHASSIS / SUSPENSION
Air Lift Performance 3P air suspension management system
UAS bags
BC Racing coilovers
EXTERIOR
Fly1 Motorsports honeycomb carbon fiber hood
ZWorksLights lighting
INTERIOR
Grip Royal steering wheel
NRG (hub, 3.0 quick-release)
AUDIO / MOBILE ELECTRONICS
Focal component speakers (2)
JL Audio subwoofers (2)
4-channel amplifier
Mono amplifier
SPONSORS
Bag Riders
Touge Factory
Rare Consulting Agency
Crown Customs and Coatings
---
PHOTO GALLERY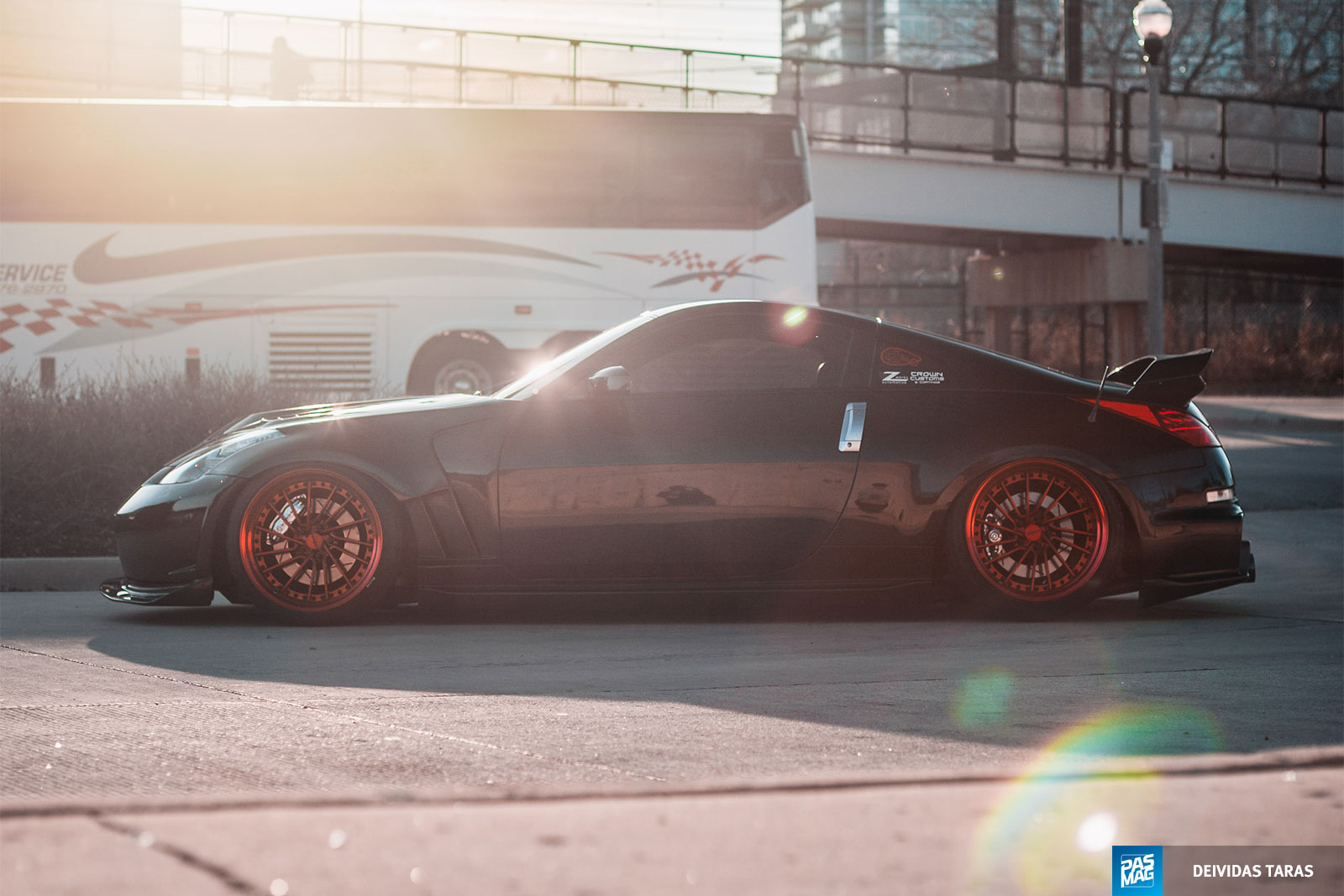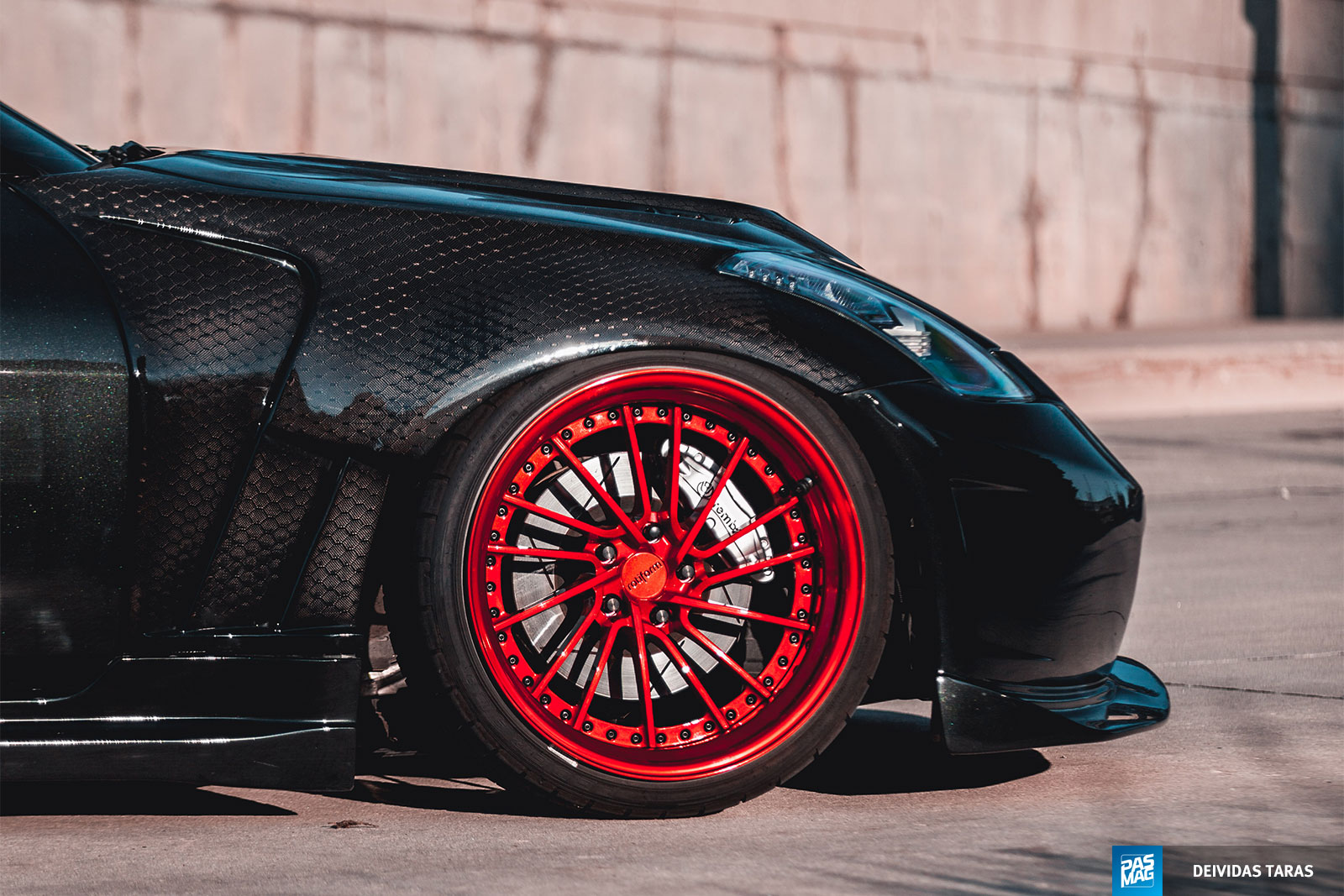 Related Articles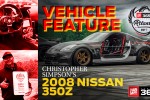 No Doors. No Care.: Christopher Simpson's 2008 Nissan 350Z
With no intentions in modifying the 2008 Nissan 350Z much, the tide turned for Christopher Simpson when he was rear-ended in an accident. He started...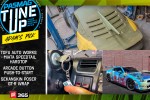 Sekanskin Poser Nissan GT-R Wrap
Sekanskin is a local wrap company and they do incredible work. One of the most recent projects is with my friend, imw8ng4u. He worked in collaboration...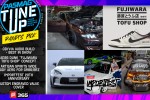 Nissan Odyvia Audio Build + Best In Show at Driven Show 2022
This is a Best In Show in my mind because I absolutely love this (dream) build. This Nissan Odyvia rolled into SoundsGood Auto in Burnaby, British...
PASMAG #170 (Tuner Battlegrounds 9)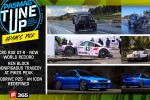 Croydon Racing Developments Nissan R32 GT-R: New World Record
When I think of the Nissan GT-R, I start to think of the Horsepower Wars. It's been a leading competitor; a lot of the drag racing guys going for...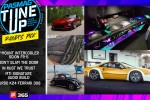 Don't Slam the Door
Brian McCann, one of the finalists in our 3rd Annual Tuner Battlegrounds Championship at SEMA 2015, owns this 2005 Nissan 350Z. It's been under the...