Known around automotive circles as the AE86, the 1986 Toyota Corolla has become legendary among tuners and is something of a symbol of the Japanese drift scene, mainly because of the popularity it gained from being a prominently featured car in the Initial D comic/anime/video game series. Brothers Walter, Billy and Miguel each have one of their own, and every car features an individual style and passion. Walter's design approach was to keep the classic look while making small enhancements to it. Billy's is wild with a raw power to match, and Miguel's is sleek with careful and deliberate design and modification choices. All three vehicles were modded at NTO motorsports, an auto shop that the brothers run in their hometown of Beltsville, Maryland.
Located about 28 miles southwest of Baltimore, Beltsville is an unlikely hotbed for classic Toyotas, but thanks to the Escotos and their shop, they've transformed the sleepy town into a hub of activity for lovers of the Japanese marquee. NTO Motorsports is a Toyota specialty shop, so the brothers have seen their fair share of AE86s and other classic Toyotas come through. Between the three of them, they've owned and modded dozens of Toyotas just in their spare time. So if you're ever in the area and you have even a passing interest in Toyotas, be sure to give them a shout. Their passion and knowledge for the brand is almost unparalleled in the United States, and just for showing up you'll almost surely be treated to the sight of some very cool cars.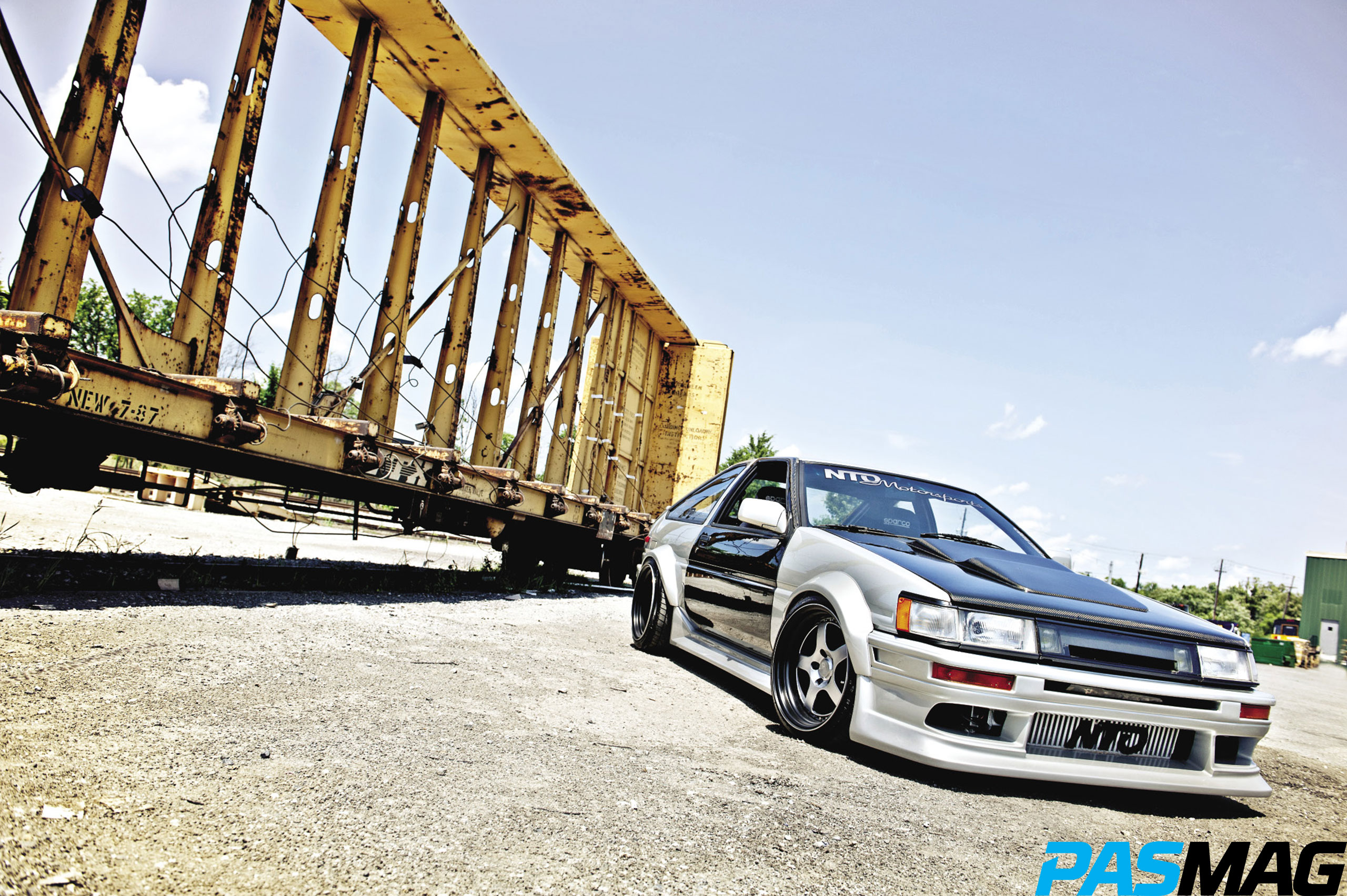 Paladin (Silver AE86): Walter Escoto's AE86 has the most classic look and feel, and every modification done was made to enhance what the AE86 already brings to the table. Beginning with the exterior, it doesn't appear that drastic additions were made to the body, but a closer look shows a new Vertex front and rear bumper, RunFree side skirts and CBY wheel flares. Even the paint job doesn't really scream out at you. Silver usually stands out quite a bit, but instead the car almost looks white. The shade actually glows in the sun, it's like the car is radiating an aura of some kind. Coupled with the subtle body enhancements, Walter's AE86 reminds us of a paladin, or a holy knight ready for battle. As for other modifications, the wheels standing out from the flares are 17-inch LM5s from Complete Custom Wheels wrapped around Yokohama S.drive tires.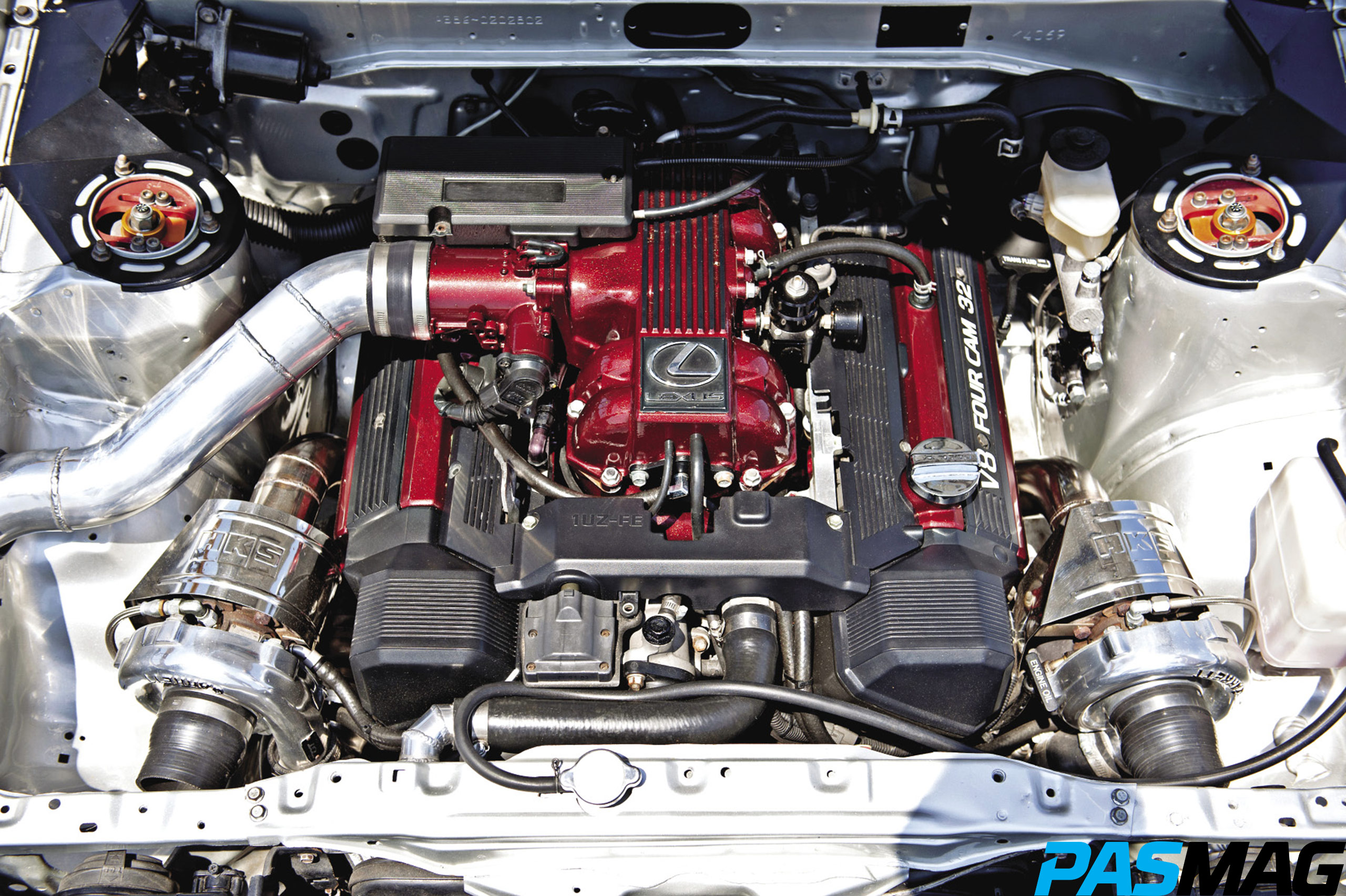 Sending power to these wheels is a 4.0-liter 1UZ-FE that came from a 1992 Lexus LS 400. It is outfitted with an HKS GT2835R twin turbo, an Aeromotive fuel press regulator, twin Tial 50 mm blow-off valves, a Walbro fuel pump and a Godspeed intercooler, all of which amounts to 370 horsepower. With all this power beneath the hood, the car is kept stable with QA1 coil-overs and springs, a Cusco front strut bar and tension rods, an aluminum four link and camber plates from T3.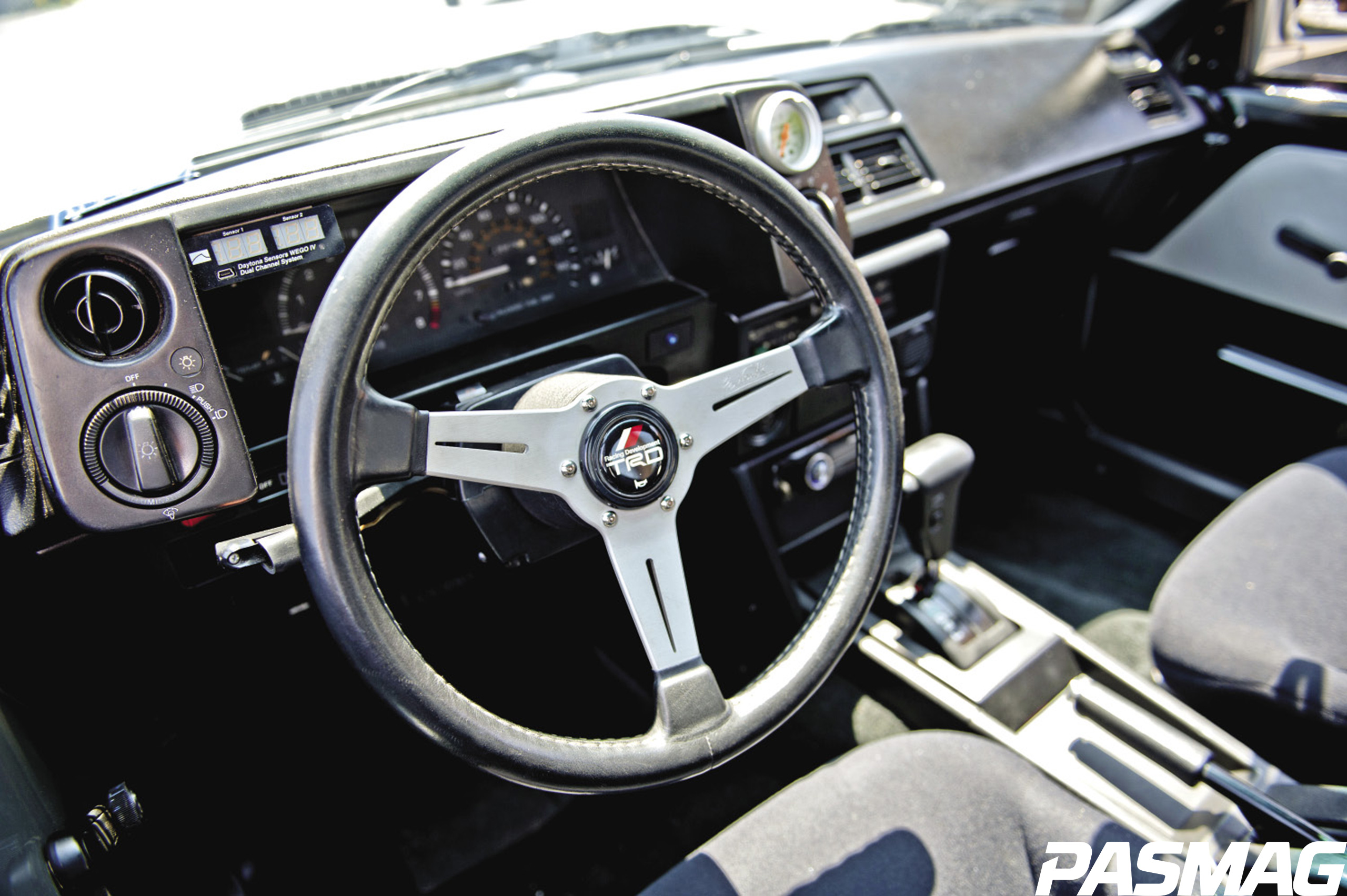 The interior is kept bare bones, but features custom door and rear panels in addition to Sparco Sprint seats and a Nardi racing wheel.Walter's AE86 looks like it's simple, but a closer look by anyone who knows shows its true beauty.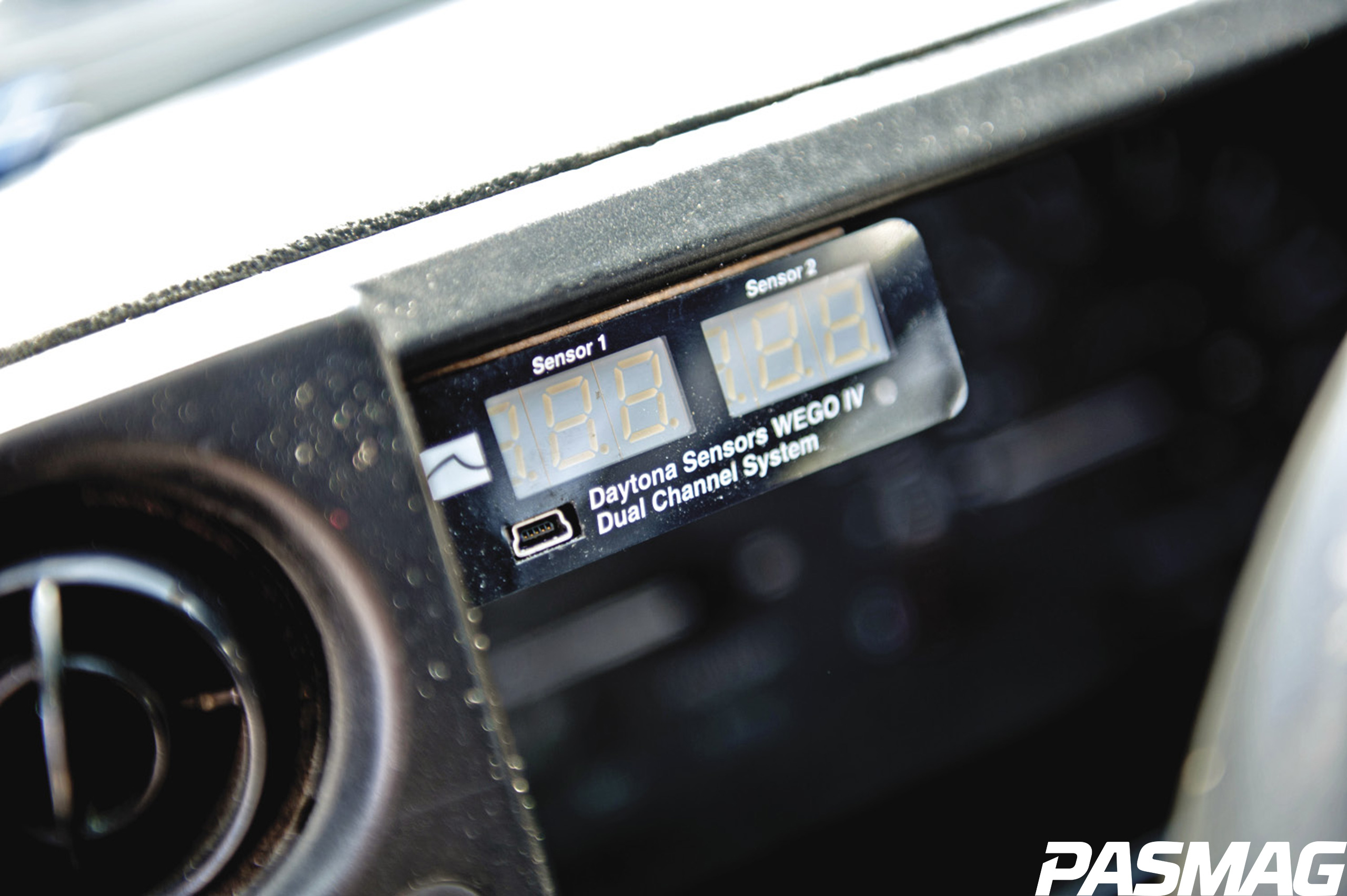 This is a good lesson to aspiring do-it-yourselfers, because it's an excellent example that you can have a fantastic result without going too flashy.
Photography by Kevin Choi
---
ESSENTIALS
Model: 1986 Toyota Corolla (AE86)
Built by: Walter Escoto
Location: Beltsville, MD
Engine: 4.0L 1UZ-FE
Horsepower: 370 hp
ENGINE / PERFORMANCE
HKS GT2835R twin turbocharged
Aeromotive fuel press regulator
Walbro fuel pump
Toyota ignition wires
EXHAUST

NTO Motorsports custom (turbo manifolds, down pipe, aluminum exhaust)
CHASSIS / SUSPENSION

QA1 (coil-overs, springs)
Cusco front strut bar
T3 (tension rods, aluminum four link, panhard bar, camber plates, tie rods)
WHEELS / TIRES / BRAKES

Complete Custom Wheels LM5 – 17x18.5 (f), 17x10.5 (r)
Yokohama S.drive tires – 215/40 R17 (f), 245/40 R17 (r)
Aerospace Components (four-piston calipers (f/r)
2-pc. drilled rotors (f/r)
Custom braided brake lines
EXTERIOR

Vertex (front and rear bumper)
RunFree side skirts
CBY wheel flares
JDM (Levin headlights, Redline tail lights)
INTERIOR

Nardi steering wheel
Sparco sprint seats