Photography by JR Sang
---
Jonny Lucas is an industrial designer, so when looking for a car to call his own, the aesthetics of the car were incredibly important. He was actually shopping for the redesigned Camaro when it debuted in 2009, but after a friend recommended the Hyundai Genesis, he saw one driving on his way home from work, and he fell head over heels for the radical Korean designed coupe.
After a test drive at his local Hyundai dealer, he was completely sold, and the Genesis was his.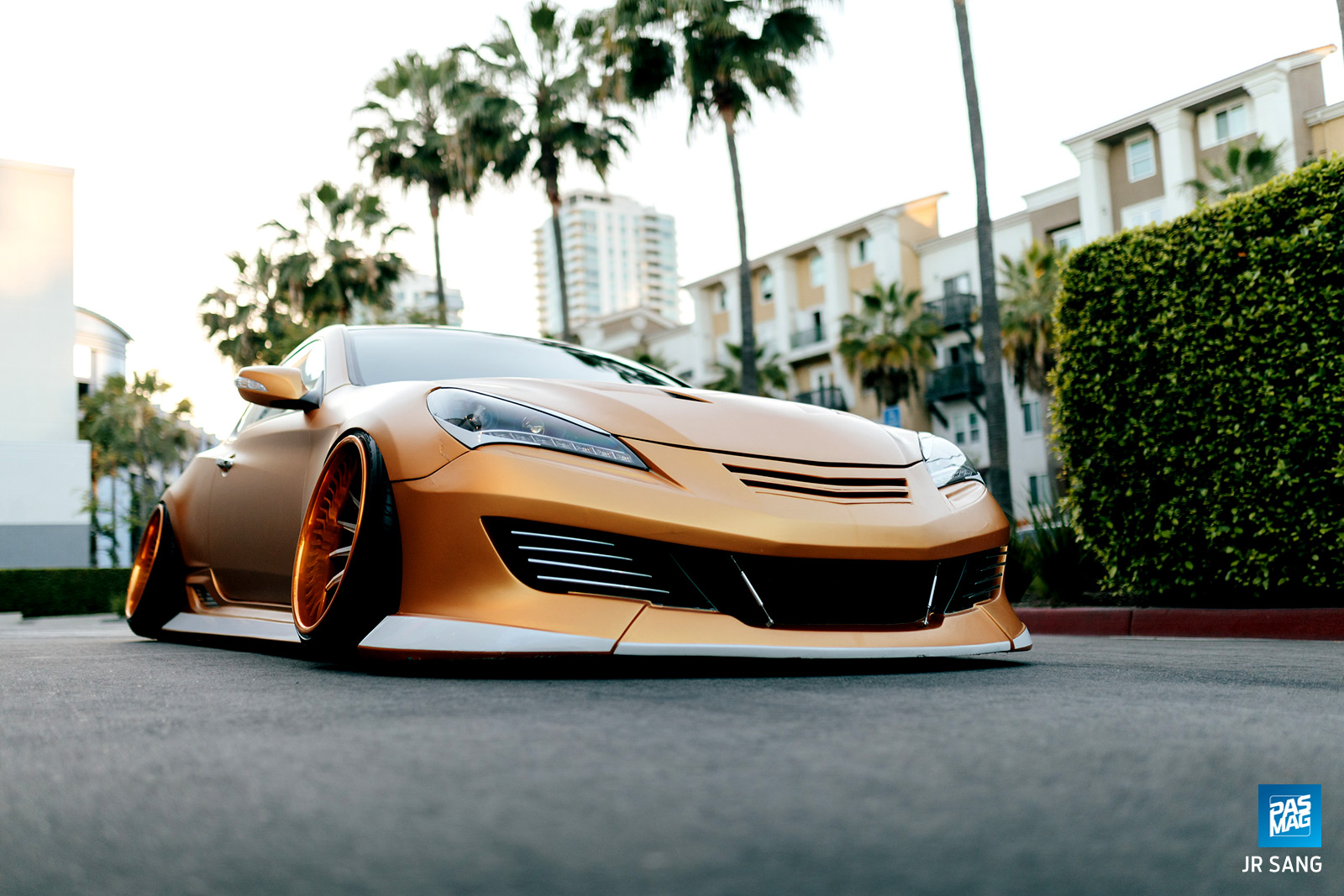 Lucas wanted to amplify the aggressiveness of the car, and he started with a set of 20-inch Forgiato Artigli ECL wheels. ISR suspension arms, Parts Shop Max control arms and coilovers, and some elbow grease were enough to dial in -11 degrees of camber on all fours, but aggressive fitment was only the beginning.
Working closely with Auto Explosion Custom Auto Body in Gardena, California, Lucas was able to create his very own body kit – a wild take on the Genesis' lines.
With a switch to air suspension via the Phantom Suspension air cup kit by Platinum VIP, the car was completely transformed.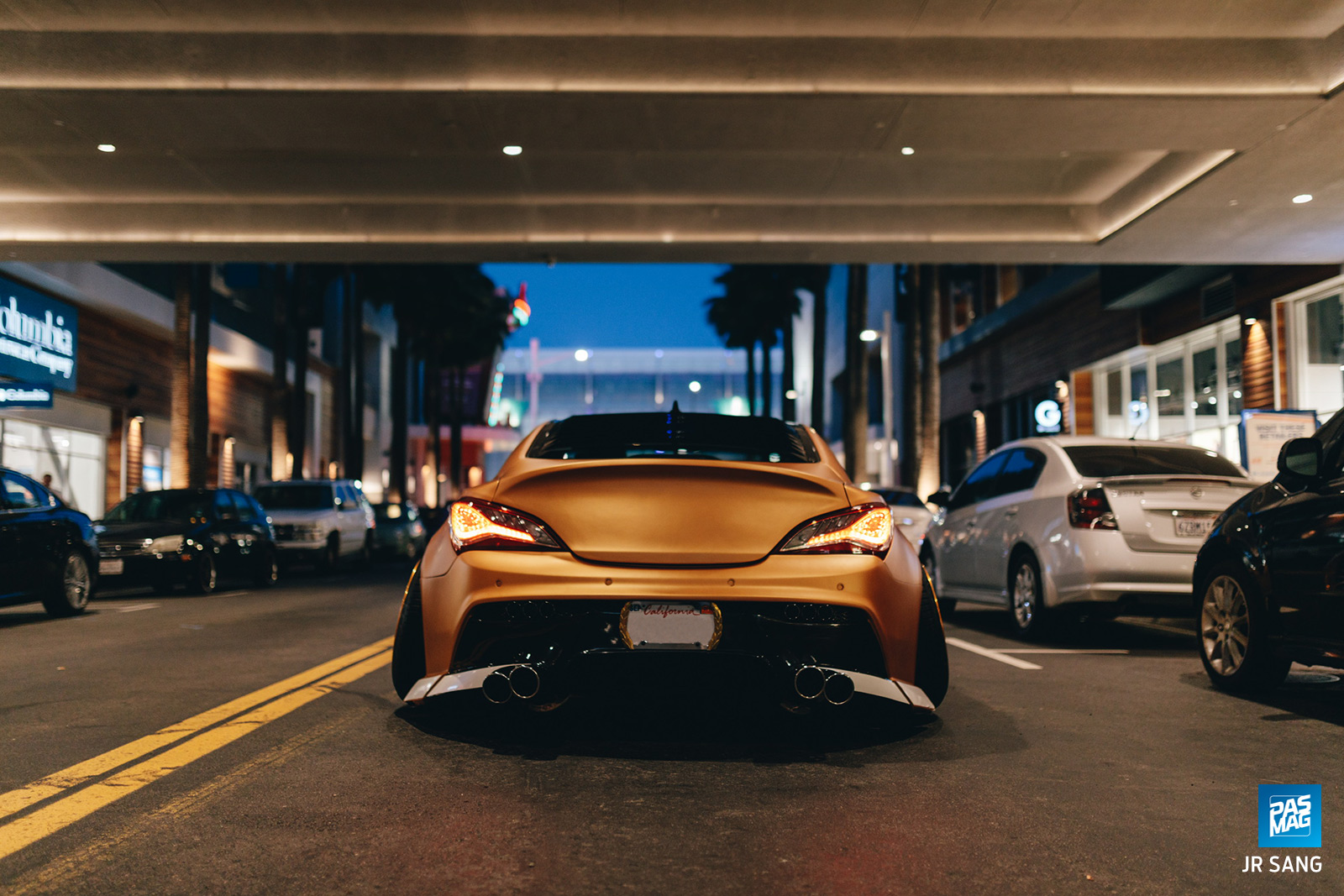 Jonny's Genesis Coupe is spotlighted in PASMAG #149. CLICK HERE TO ORDER
---
ESSENTIALS
Owner: Jonny Lucas
Location: Long Beach, CA
Vehicle: 2010 Hyundai Genesis Coupe 3.8L V6
Facebook: Jonny Lucas
Instagram: @jonny_lucas
ENGINE & PERFORMANCE
R2C Short Ram Intake
GrimmSpeed Phenolic Spacer
EXHAUST
Sterlin F1 Variable Exhaust System
PERFORMANCE ELECTRONICS
Seoulful Racing Performance ECU Tune
WHEELS
Incurve TS-15 wheels - 19x11 -55 (f), 19x11.5 -49 (r)
BRAKES
Custom Powder Coated Brembo brakes
R1 Concepts slotted rotors
SUSPENSION
Parts Shop Max customized coilovers
Parts Shop Max suspension arms
ISR Performance suspension arms
Platinum VIP Phantom suspension cup kit, -11 degrees of camber (f/r)
EXTERIOR
Custom designed 1-off widebody kit (bumpers, sideskirts, fenders)
VIS AMS carbon fiber hood
APA America Vinyl wrap - Satin Metallic Dakar Bronze
ZAKUSTECH louvers
LIGHTING
Customized Spec-D headlights
Customized factory taillights