Unless you've avoided the automotive side of the internet entirely for the past two decades, there's a good chance you're familiar with Brian Scotto. The Hoonigan Co-Founder and Chief Creative Officer purchased his 1990 Audi Coupe Quattro a whopping 17 years ago, and it's been under the knife on-and-off since then. While it may have only been "SEMA-ready" when it was on display for 2021 in the Hoonigan x Toyo Tires booth, the overall build and potential here are more than enough to land it in my top 5.
What stands out immediately on first glance, other than the double-round headlight conversion, is the Prior Design widebody kit. Yes, that's the same German Prior Design that typically does high end kits for exotics. At some point they decided to make just 40 kits for the Audi Coupe Quattro, and we're glad they did because this is one of the coolest looking Audi CQs we've ever seen. Adding to that Group B style is a set of Rotiform wheels inspired by classic Audi racing wheels, but upsized to 18x12 on all four corners.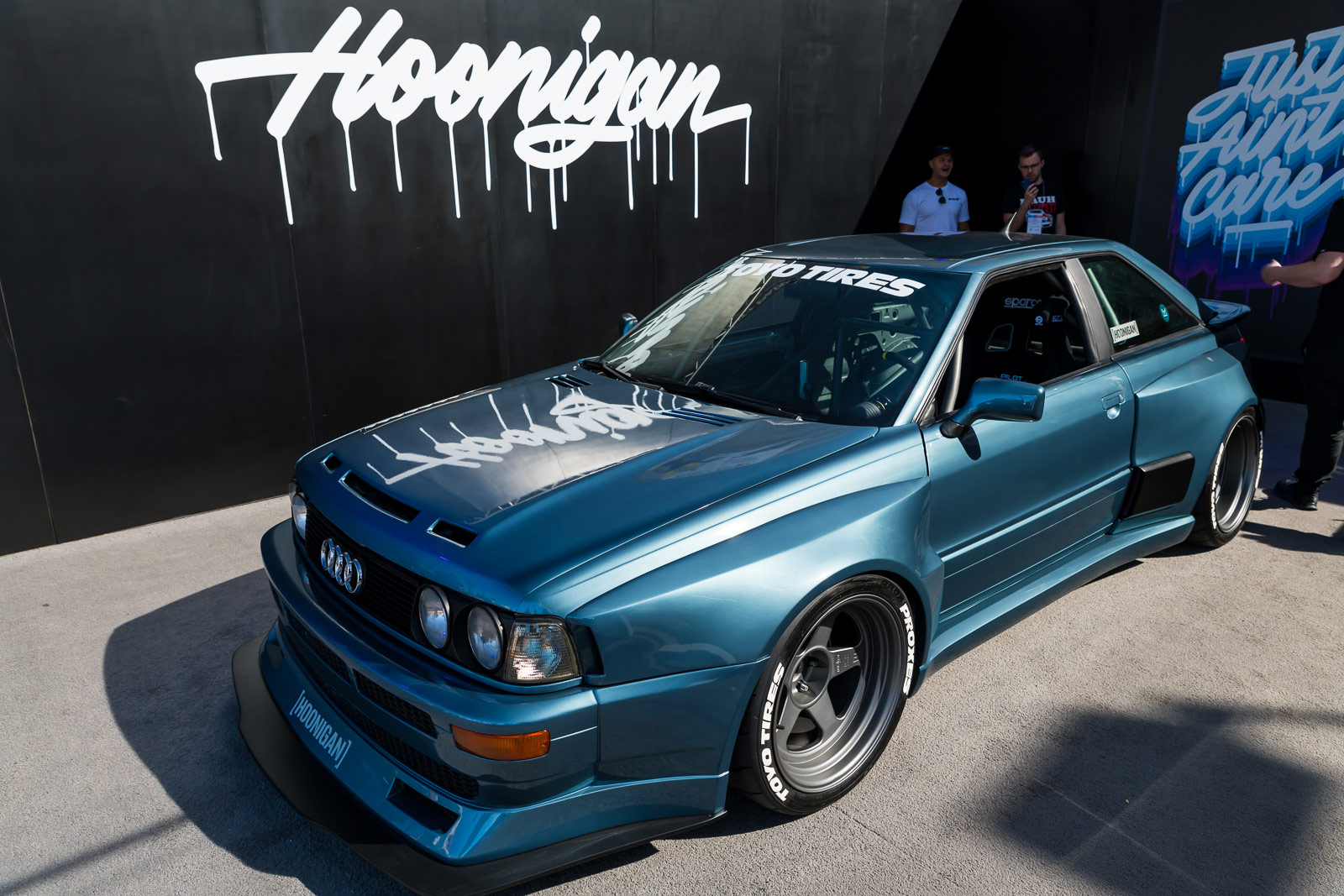 Perhaps some of the most impressive parts of the build are in the engine bay. Where you once found the signature inline five-cylinder Audi engine at 2.2L, you're now met with a bored and stroked version that's up to 2.6L, and subsequently fully built. The turbo is positioned up top and is easy to remove, service, and swap with bigger turbos at will. The current setup can do an easy 700 whp, but the engine should be capable of over 1,000 horsepower if needed.
Set to tackle the hillclimb races across America, including Pike's Peak, Scotto needed to be able to fit inside a roll cage with room for a helmet and more. Thanks to some impeccable craftsmanship from Rob Parsons, the roll cage is tightly fit against the A-pillars and roof, something big tall guys like myself and Scotto will appreciate. Overall, the amount of motorsport engineering that went into this car is hard to cover in the space we have allotted, but we're positive you'll see more of this car if you keep your eyes on Hoonigan and its respective partners over the next year.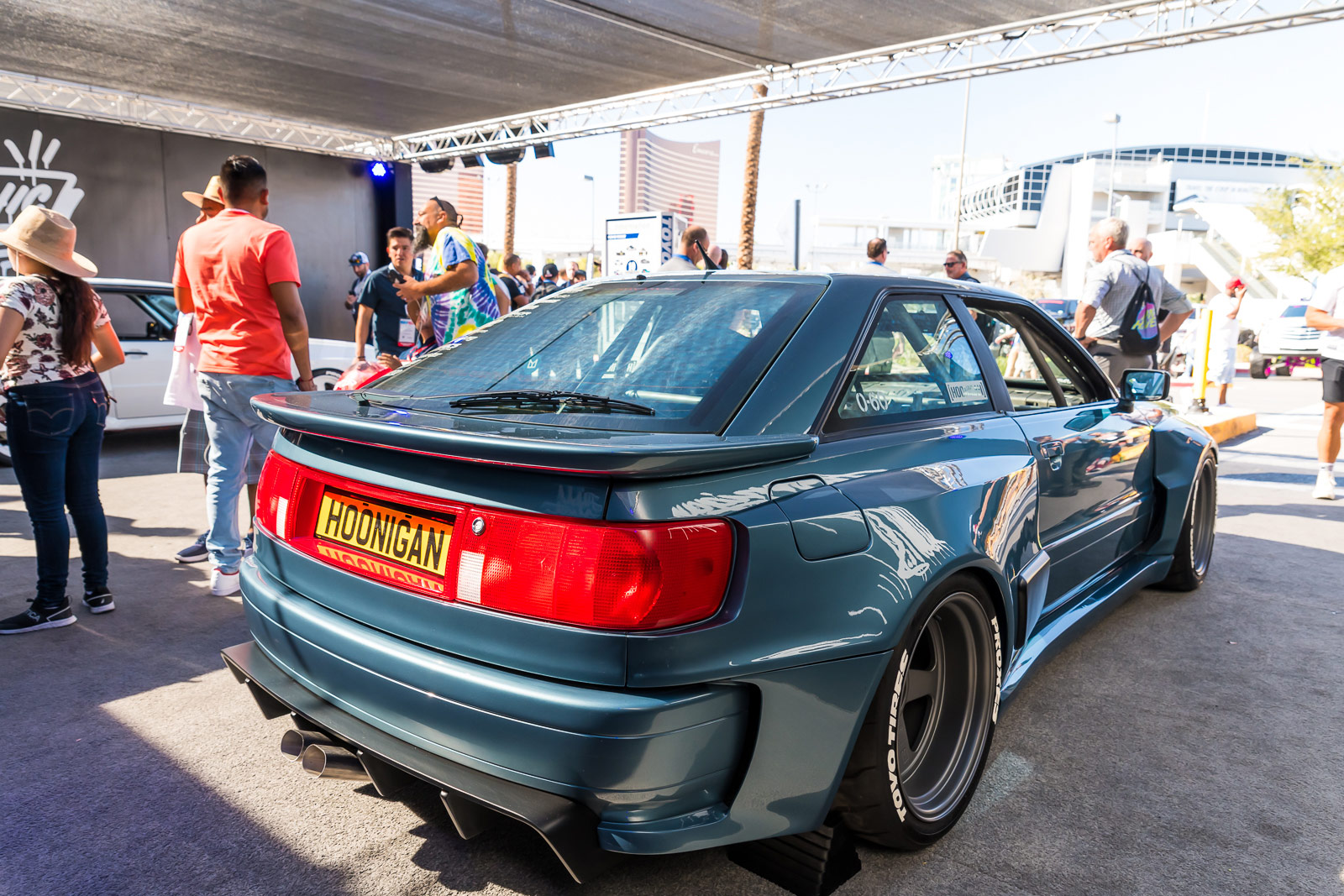 As seen in PASMAG #169. ORDER HERE
Photography by Chris Gosda (@photosbycg13), Gerbie Reyes (@gersmms2k)
---
PHOTO GALLERY