Photography by Zach Visser
---
Growing up in the hay days of the early Fast and Furious franchise, many car enthusiasts were drawn to cars they had seen grace the big screen. Dillon Mattrisch is one of those enthusiasts. Seeing the 350Z in Tokyo Drift made him fall in love with the Z-car platforms, and when he finally was able to, he pulled the trigger on one of his very own.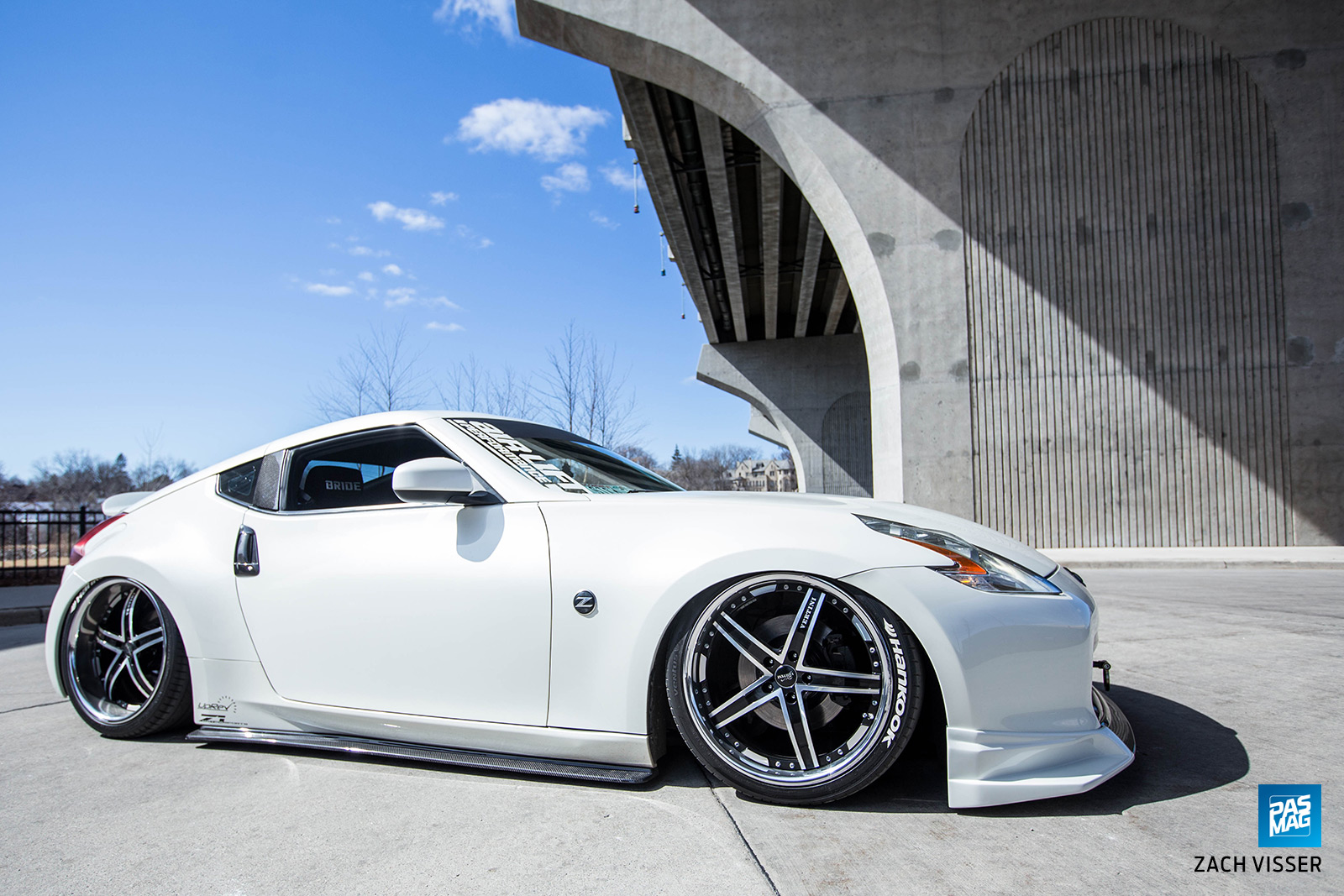 Mattrisch was no stranger to getting his hands dirty and doing things himself when he picked up the car. Having run a small audio install shop out of his garage to help friends install audio systems, he was already adept at figuring out mechanical systems and vehicle layouts, so transitioning into engine and performance modifications was just a matter of soaking up the information.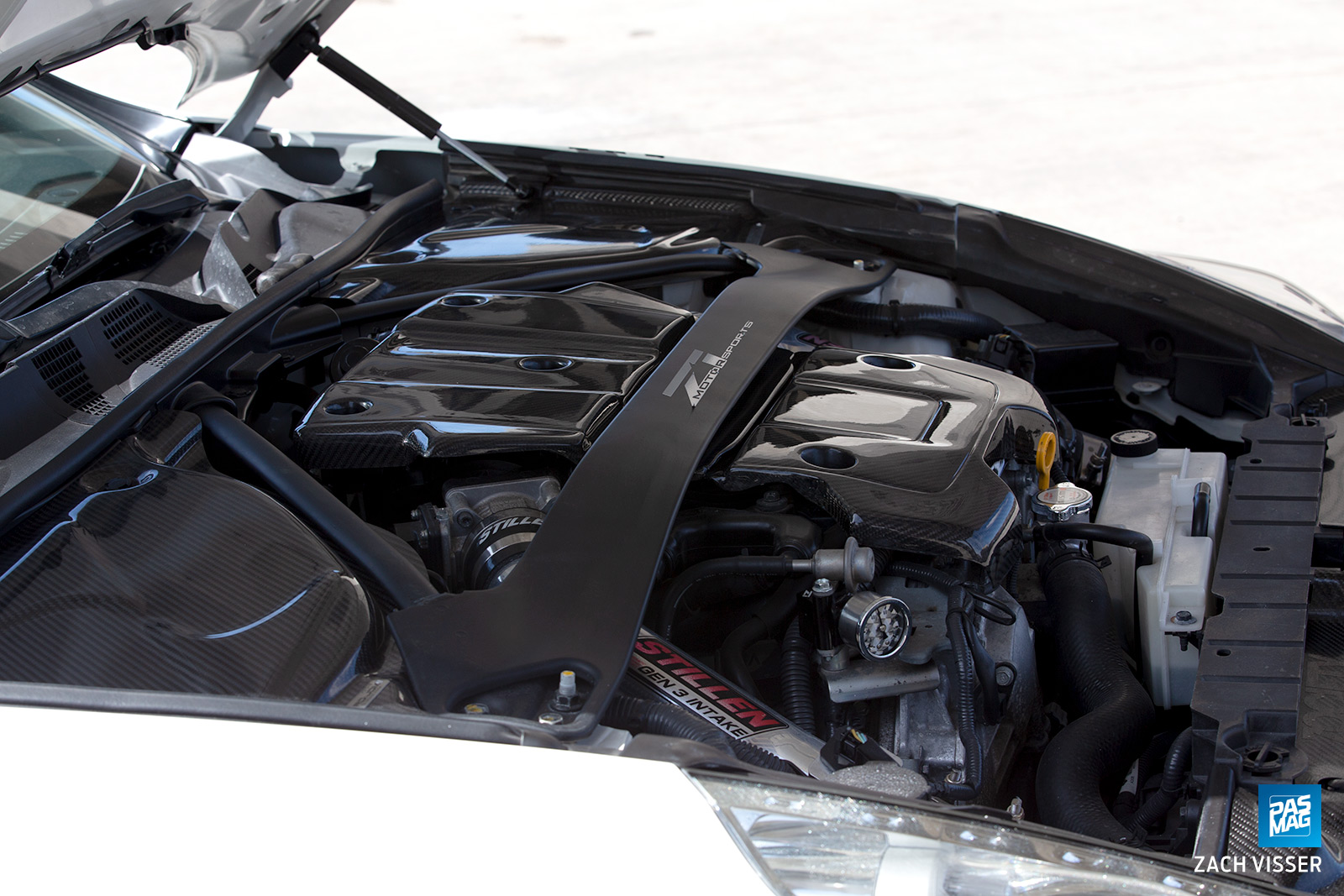 With the help of some friends with experience, and a few Youtube videos along the way, Mattrisch was able to work on his car himself, encountering and overcoming challenges like the difficult header-install in his garage.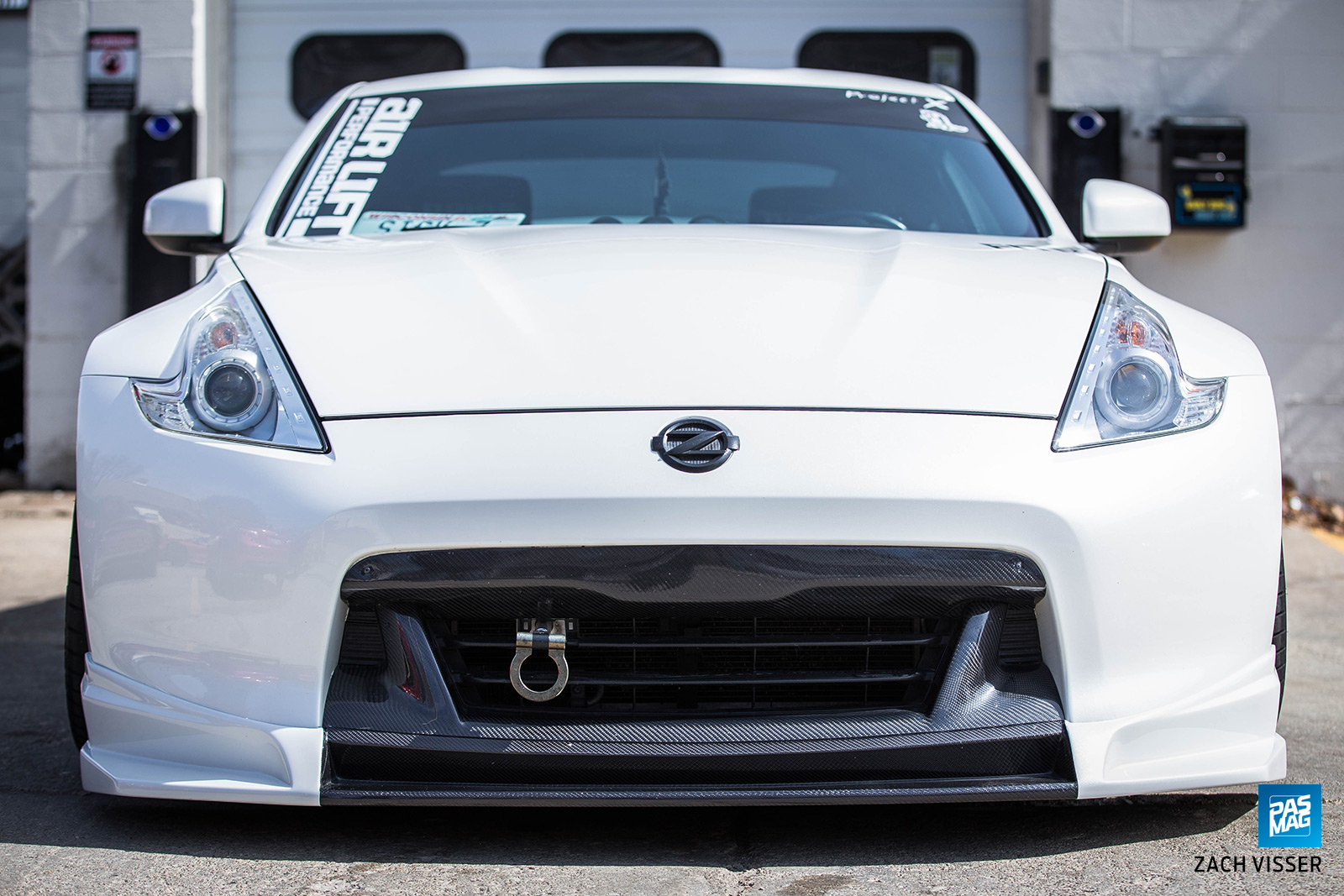 Spending time on Facebook pages and forums gave him the inspiration he needed to try new things, and before he knew it, just about every part of the car had been changed up in some way. Attending show after show, he picked up a lot of ideas out in the field as well. Soon, it was time for air suspension to set things right.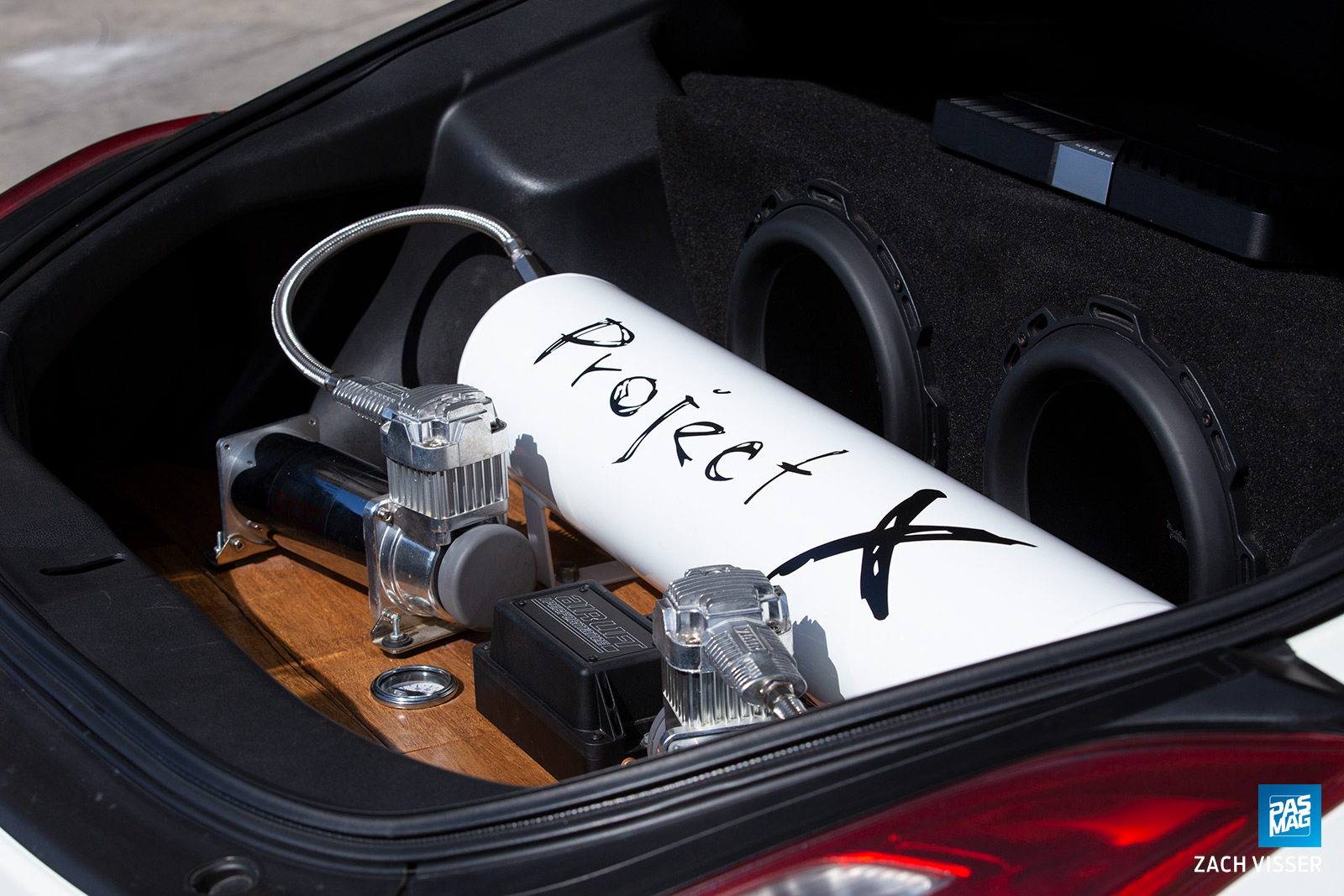 "I chose Air Lift Performance for my suspension just due to how long they have been in business," mentions Mattrisch. "Their customer service is great as well." Once installed, the air suspension system set the stance for this car just right.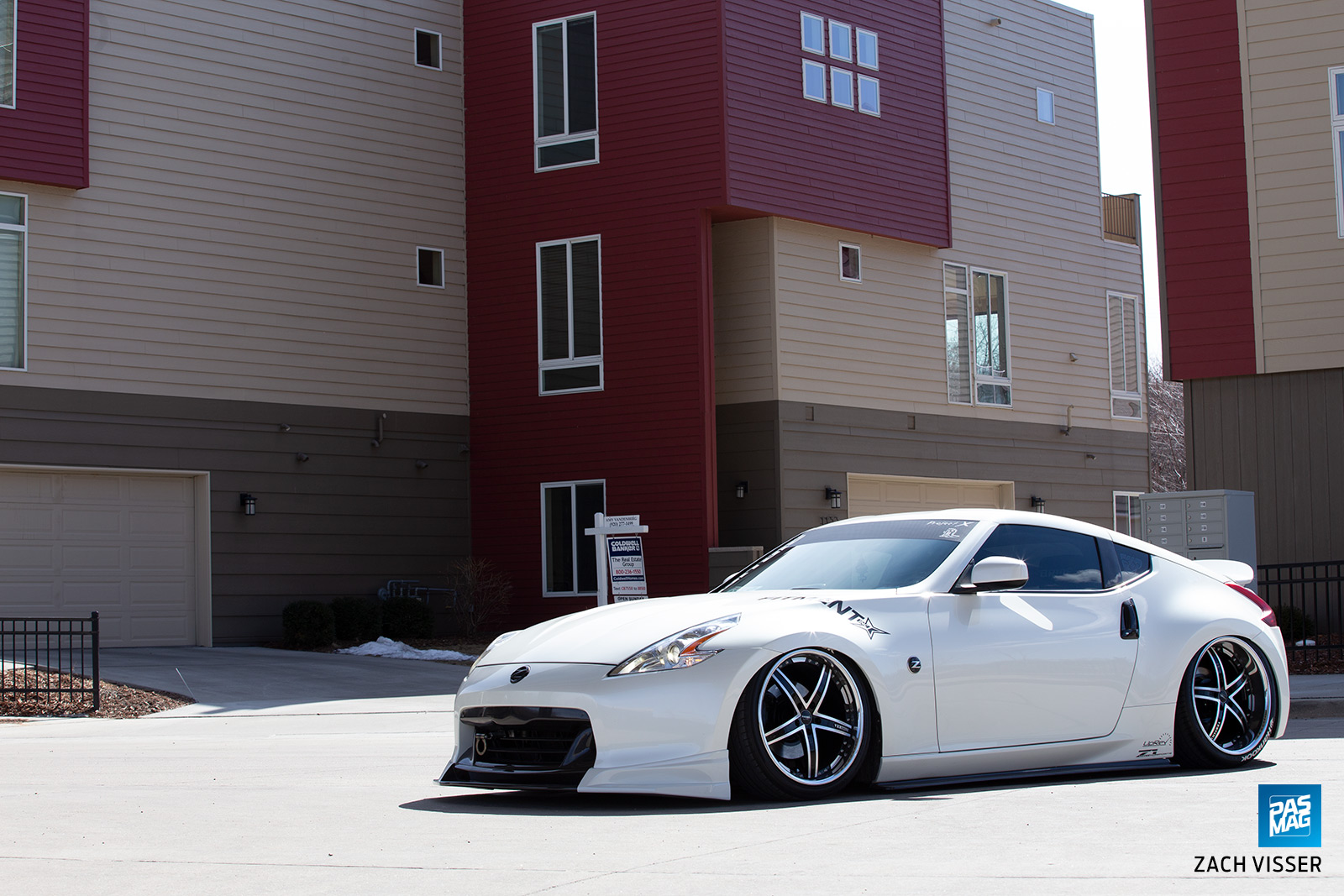 "Everything about my build was not funded in anyway other than hard work and a steady job, along with a very patient wife," he quips, only half-joking, "which makes everything I've done to my car mean that much more."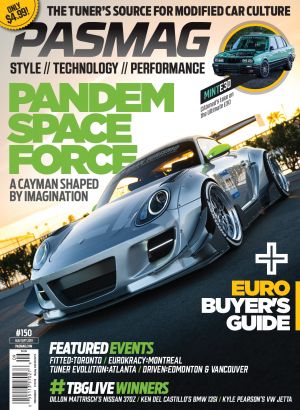 Dillon's #TBGLIVE competition winning Nissan 370Z is featured in PASMAG #150.
Click here to order.