Photography by Scott Witty, Bastos Photography, Mark Gerolaguin.
---
Jake Montgomery's love affair with the DSM platform, and specifically the Eagle Talon, began back when he was in little league baseball in his younger years. His coach showed up one day in a brand new 1991 Eagle Talon, complete with AWD and a turbo. After a quick ride around the block, Montgomery was hooked.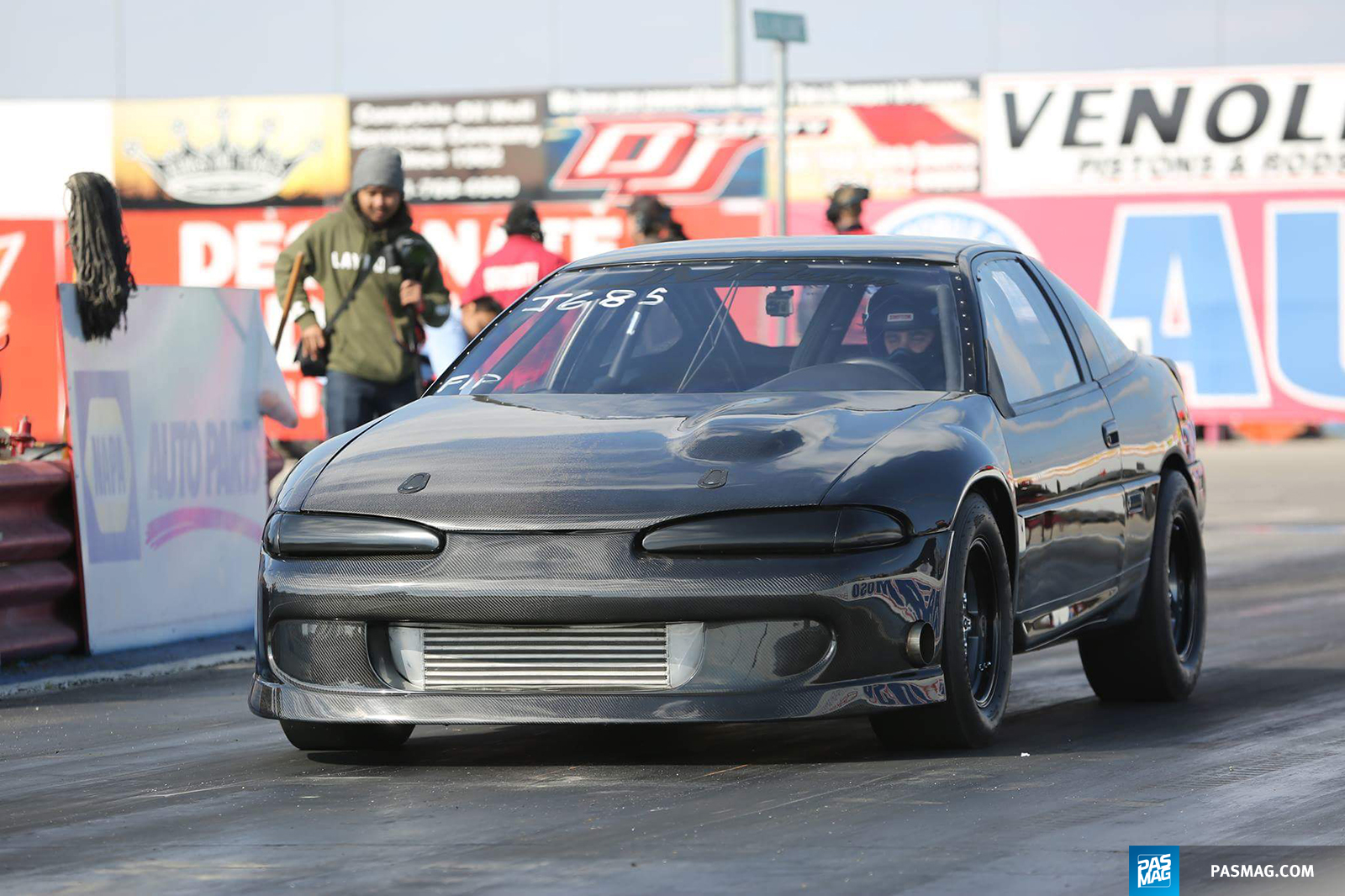 By the time he was 18, Montgomery had bought his first DSM, a naturally aspirated 1993 Eagle Talon which he would later turbocharge using OEM parts from a turbo model. In 2002, he picked up the 1992 Eagle Talon turbo model you see here.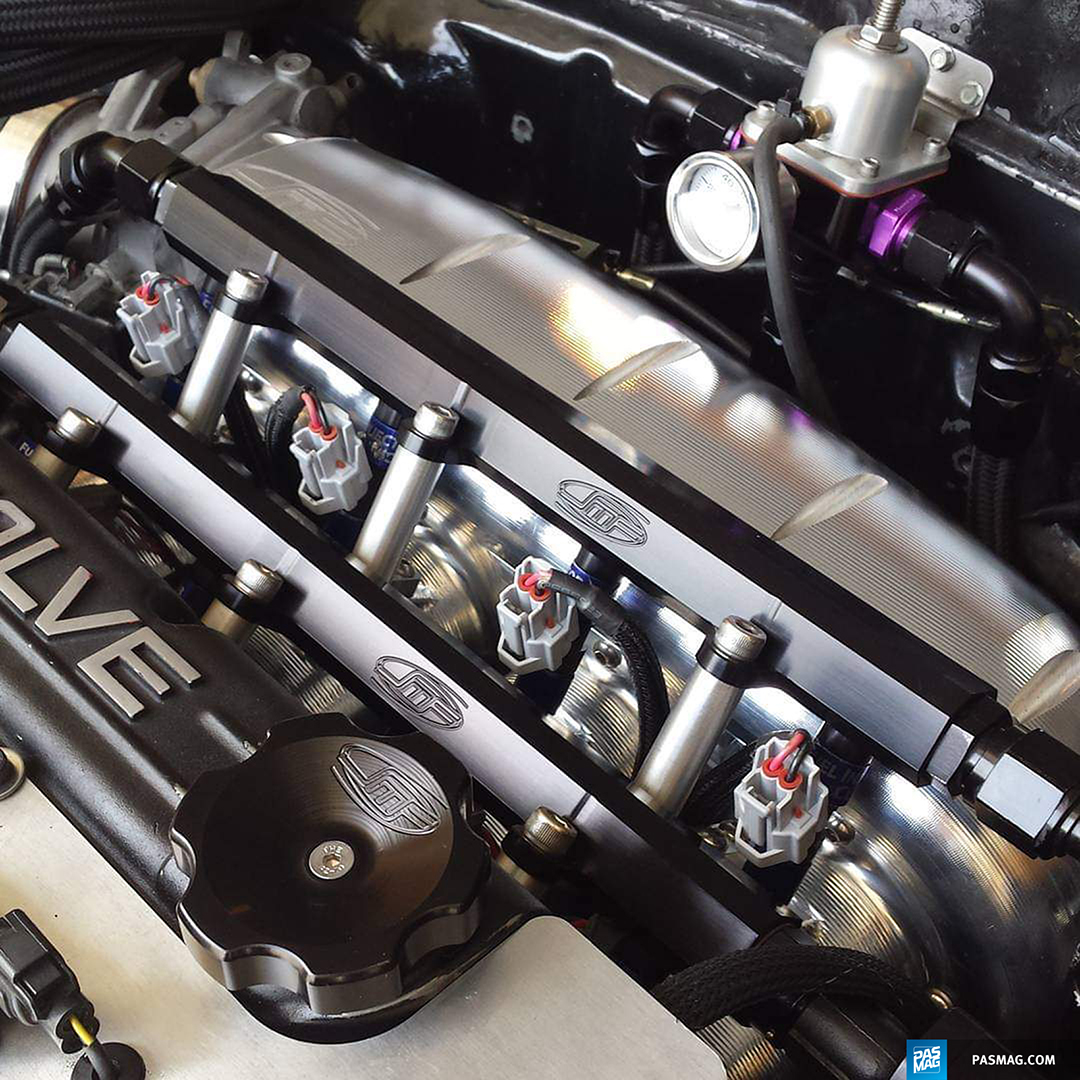 Over the years of ownership, his Talon has gone through countless setups, but all roads have led to this iteration you see before you. What was once a mid-9-second street car after extensive modification has become a full blown methanol burning 1,300 horsepower weapon. With the help of dedicated and reputable sponsors, Montgomery's drag racing passion has become a reality, boasting a top ET of 7.78 @ 186 mph in the quarter-mile.
Catch him at Import Face-Off blowing away the competition for DSM fans everywhere!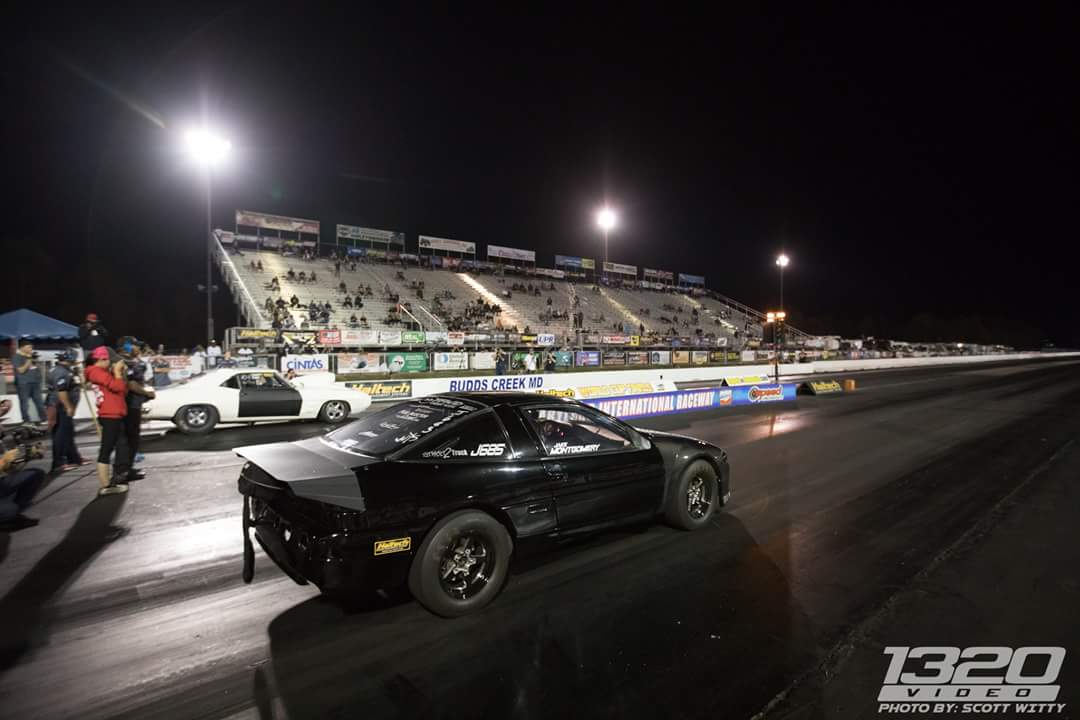 ESSENTIALS
Driver: Jake Montgomery
Location: Nampa, ID
Vehicle: 1992 Eagle Talon
Engine: Mitsubishi 4G63 2.0L Turbocharged I4
Horsepower: 1,300 (est.)
Competition: Import Face-Off
SOCIAL
Facebook: /jake.montgomery.547
Instagram: @evil.eagle
ENGINE
Precision Turbo 8385 gen 2 T4 divided turbocharger
Arias 9:1 compression pistons
GRP 6-bolt aluminum rods
Kelford Cams 288 camshafts
Kiggly Racing (race version valve springs and retainers, HLA, 12-tooth crank trigger)
HKS head gasket
JM Fabrications (billet intake manifold, billet fuel rails, 4-inch intercooler)
Infiniti Q45 throttle body
ARP (head studs, main studs, hardware)
Ferrea valves
Fuel Injector Clinic 2150cc injectors (8)
Magnafuel Pro Outlaw 10.5 GPM mechanical fuel pump
Tial (Q BOV, dual 38mm wastegates)
FCSrace aluminum fuel cell
AEM Trutime cam gears
FFWDconnection fuel pump bracket
Fueltech FT500 ECU
Forced four shift box
EXHAUST
Custom forward-facing exhaust manifold
4-inch side-exit exhaust
DRIVETRAIN
Custom w4a33 automatic transmission
JB Designs (billet forward drum basket, aluminum transmission pan)
Kiggly Racing (billet front clutch basket, SFI flexplate)
Liberty straight-cut forward gears
300m transfer case
Driveshaft Shop (3000GT rear axles, driveshaft)
Mitsubishi 3000GT rear differential
Precision Industries torque converter
WHEELS / TIRES
Jegs 5 Star aluminum wheels - 15x8 (f/r)
M&H drag slicks - 26x8.5 (f/r)
CHASSIS / SUSPENSION
D2 Racing coilovers
Solid subframe bushings
NHRA-certified roll cage
EXTERIOR
Carbonetics (3-piece carbon fiber front end, carbon fiber hatchback)
SPONSORS
Kiggly Racing
JB Designs
JM Fabrications
Carbonetics
FFWDconnection
FCSrace
Fuel Injector Clinic
Street2track
PHOTO GALLERY