Photography by Emil Garcia
---
The build team at DS18 has put together all sorts of unique projects. From subwoofer-laden Hummers, to extra-loud exotics, and even some full-blown racecars with audio systems to boot, their products have graced the interiors (and exteriors) of a wide variety of vehicles across the world. Even with all their expertise and finished work, there is always a new frontier to explore, and in their most recent escapade, that new frontier is the world of adventure-ready Jeeps.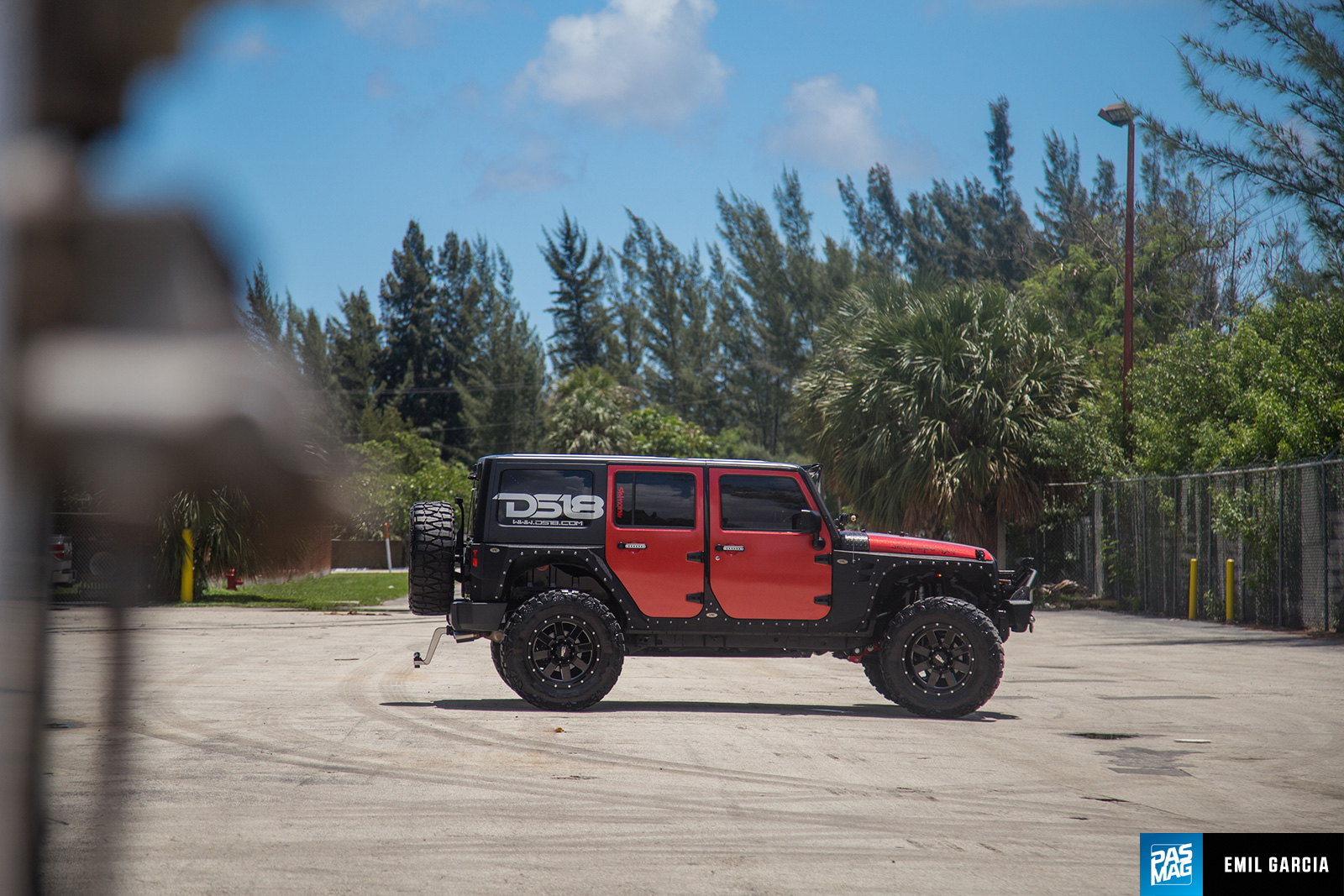 Click HERE to order your copy of PASMAG's Car Audio Upgrade Guide Vol. 8
Headquartered in Miami, FL, the DS18 brand has been busy making waves in the audio industry. As a relatively new company, especially in comparison to some of the mobile electronics veterans we all immediately recognize, breaking into such a loud industry can be a challenge. Thankfully for DS18, their team of staff has been able to make some noise of their own with previous projects, and their new Jeep is sure to speak to an audiophile audience that often gets left out of the conversation. The world of Jeep off-roading has a longstanding history, but a significant growth in the Jeep scene has been occurring over the past few years. It is within this scene that DS18 saw the opportunity for their next venture.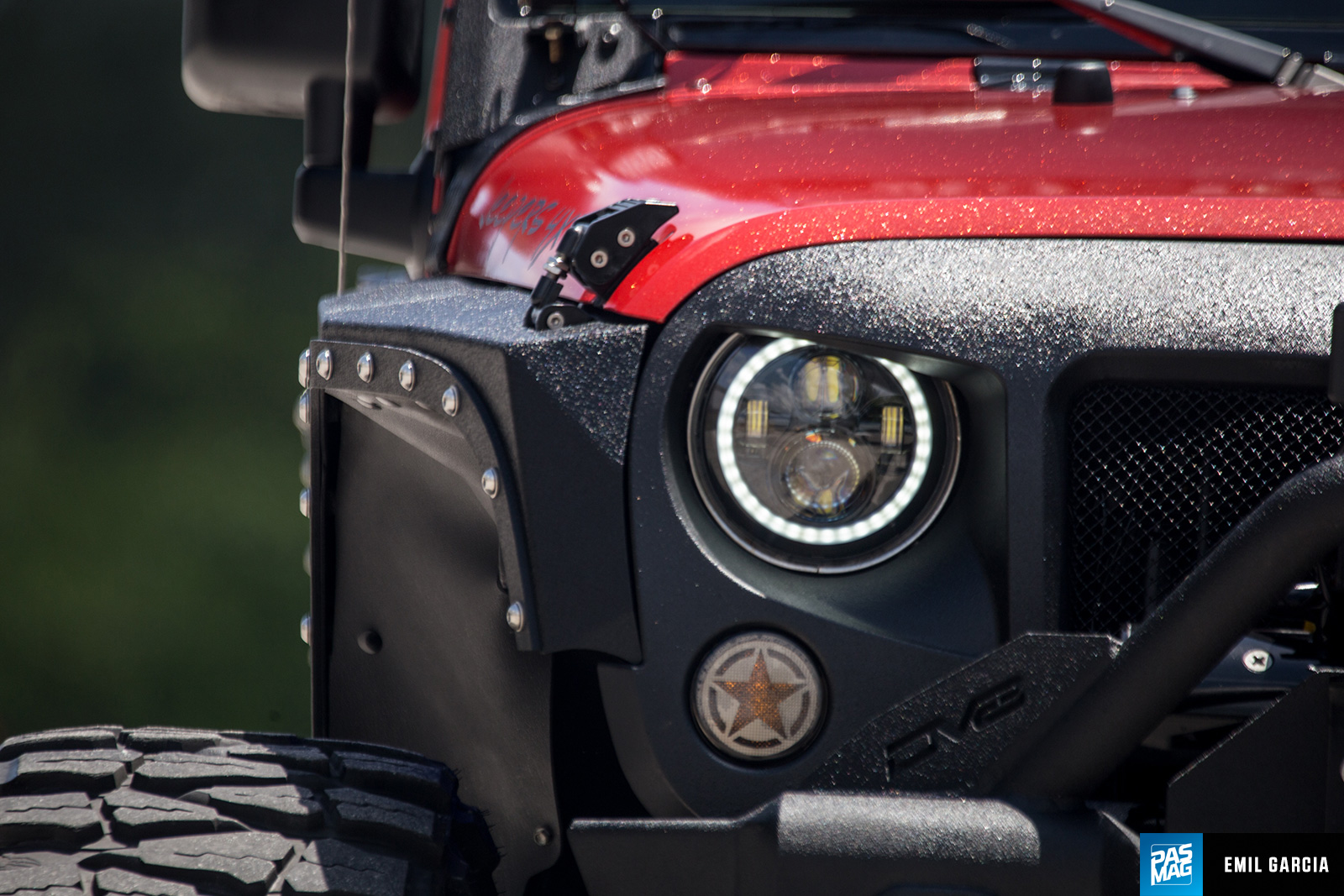 Click HERE to order your copy of PASMAG's Car Audio Upgrade Guide Vol. 8
The team noticed that a large portion of the Jeep community in and around their area wasn't putting audio systems in their builds, mostly because the focus for them was getting down and dirty in the off-road trails, and they wouldn't want to damage their expensive sound equipment should they come face to face with the harshest elements. For a long time, this reservation about Jeep-mounted and exposed equipment was completely valid, but now, thanks to DS18's new Hydro series, that concern is easily alleviated.

Click HERE to order your copy of PASMAG's Car Audio Upgrade Guide Vol. 8
In order to show off their element-proof equipment, the DS18 build team picked up a 2014 Jeep Wrangler JK Nightcrawler, a popular platform choice among America's dedicated off-road warriors. The first order of business was to build a custom roll bar for the Jeep that could maintain the rigidity, strength and looks of the JK Nightcrawler, while also housing four of DS18's Hydro Tower carbon fiber series speakers in a spot completely exposed to the elements. The theme of the build started coming together – outdoorsy, and loud.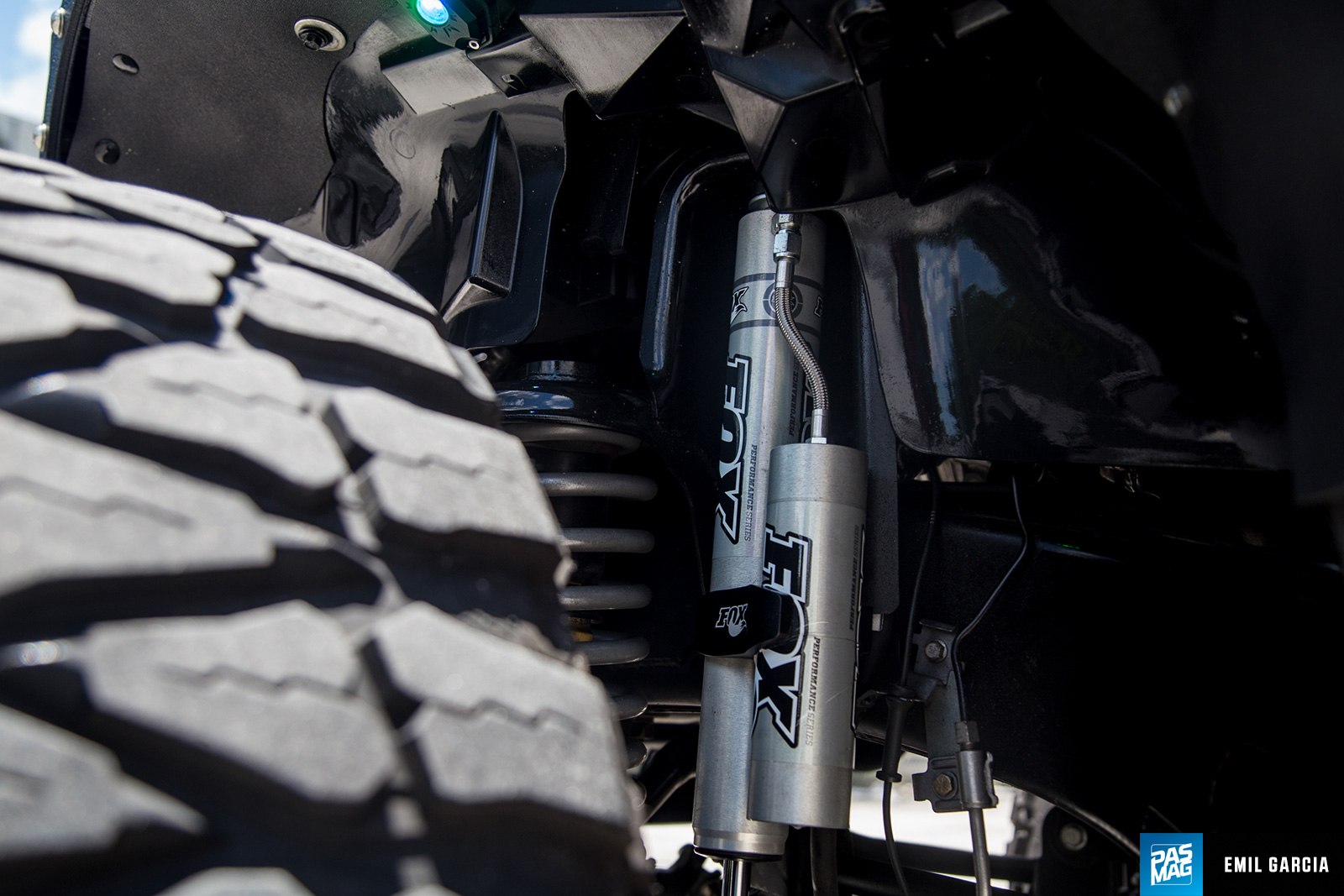 Click HERE to order your copy of PASMAG's Car Audio Upgrade Guide Vol. 8
Once the rugged front end was created, the rest of the Jeep had to match. Body Armor XRC fenders and a DV8 front bumper housing an Evil Jeep grille take the appearance to an equally rugged place, and Fox 2.0 shocks help keep suspension on point underneath a Pro Comp 4-inch lift kit. All of this ruggedness is great for off-roading, which is half of the vehicle's overall purpose, but it also serves a purpose in supporting the insane amount of weight in mobile electronics that was about to become part of the Jeep.

Click HERE to order your copy of PASMAG's Car Audio Upgrade Guide Vol. 8
Open the two-part trunk of the JK and it's like you're staring down the barrel of a gun. Four Hydro tower speakers adorn the top of the trunk, and two enormous 12-inch 12.4D subwoofers sit pretty behind a custom ported enclosure. In the spirit of making the install even more show-worthy, the entire section is decorated in colorful lighting. Throughout the Jeep, factory speakers were removed and replaced by their respective DS18 size offerings. The entire system is powered by a Hooligan 8K1 sub amplifier and a Z3.4K4 amplifier, providing ample party power. DS18's wide variety of products really lent its hand to the build process. Lastly, the DS18 wolf mascot was added to bring some character to the install's look.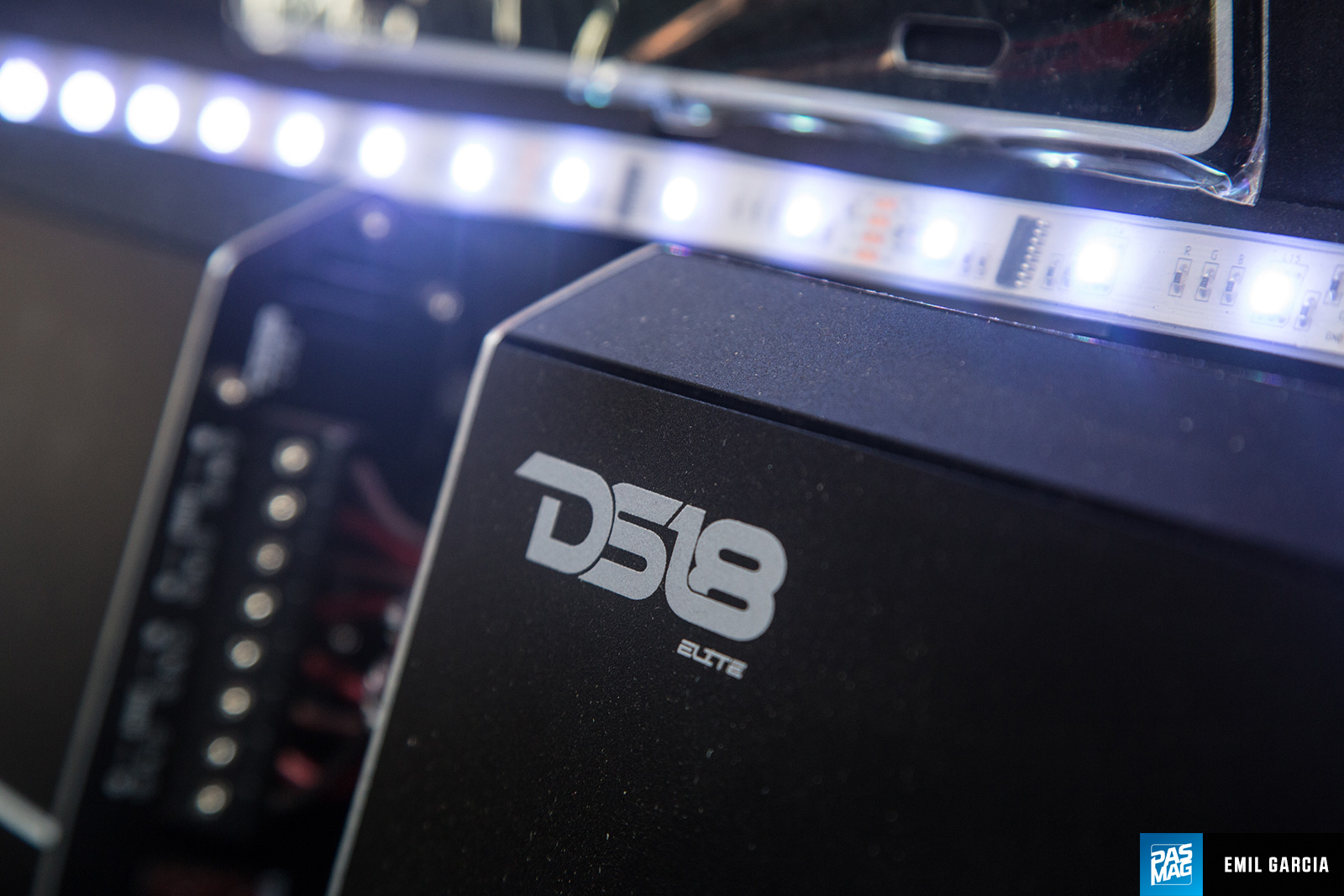 Click HERE to order your copy of PASMAG's Car Audio Upgrade Guide Vol. 8
Despite all of the show-worthy components of the build, the "MR. DS18" Jeep is a purpose-built monster, ready to off-road in rain or shine and bring the volume. The Jeep has done a nationwide tour, tackling trails and hills across the United States without a hiccup. Perhaps the most impressive part of this build is the timeline. Given 10 days to make it to a dealer show in Chicago, the team at DS18 almost finished the entire Jeep in 9 days. The build process, as well as the vehicle's touring adventure, have shown the DS18 team that they need their own Jeep line of products, and that's something we can expect in the near future. It's safe to say DS18 has earned their place in the Jeep community.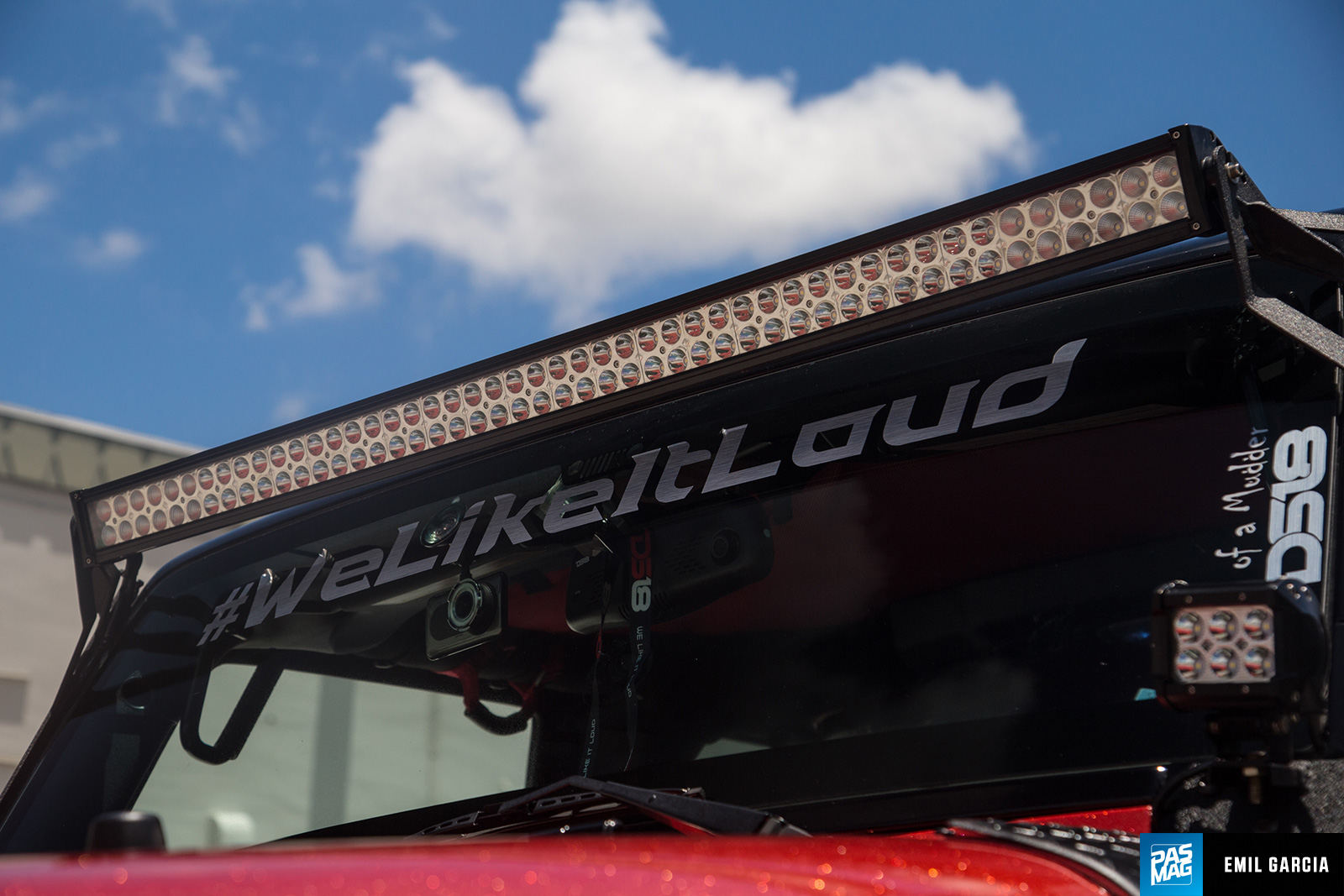 Click HERE to order your copy of PASMAG's Car Audio Upgrade Guide Vol. 8