Photos by Jordan Lenssen
---
Shops are the places the cool kids go when they truly want to immerse themselves in car culture.
To a newcomer they might seem like sacred, exclusive ground, but really, they're the place to be if you're at all interested in progressing and learning more about the industry. Car shops are everywhere, but in any given geographical area, there are few reputable ones that specialize in a certain craft, and even fewer that have a tight knit group who practices what they preach.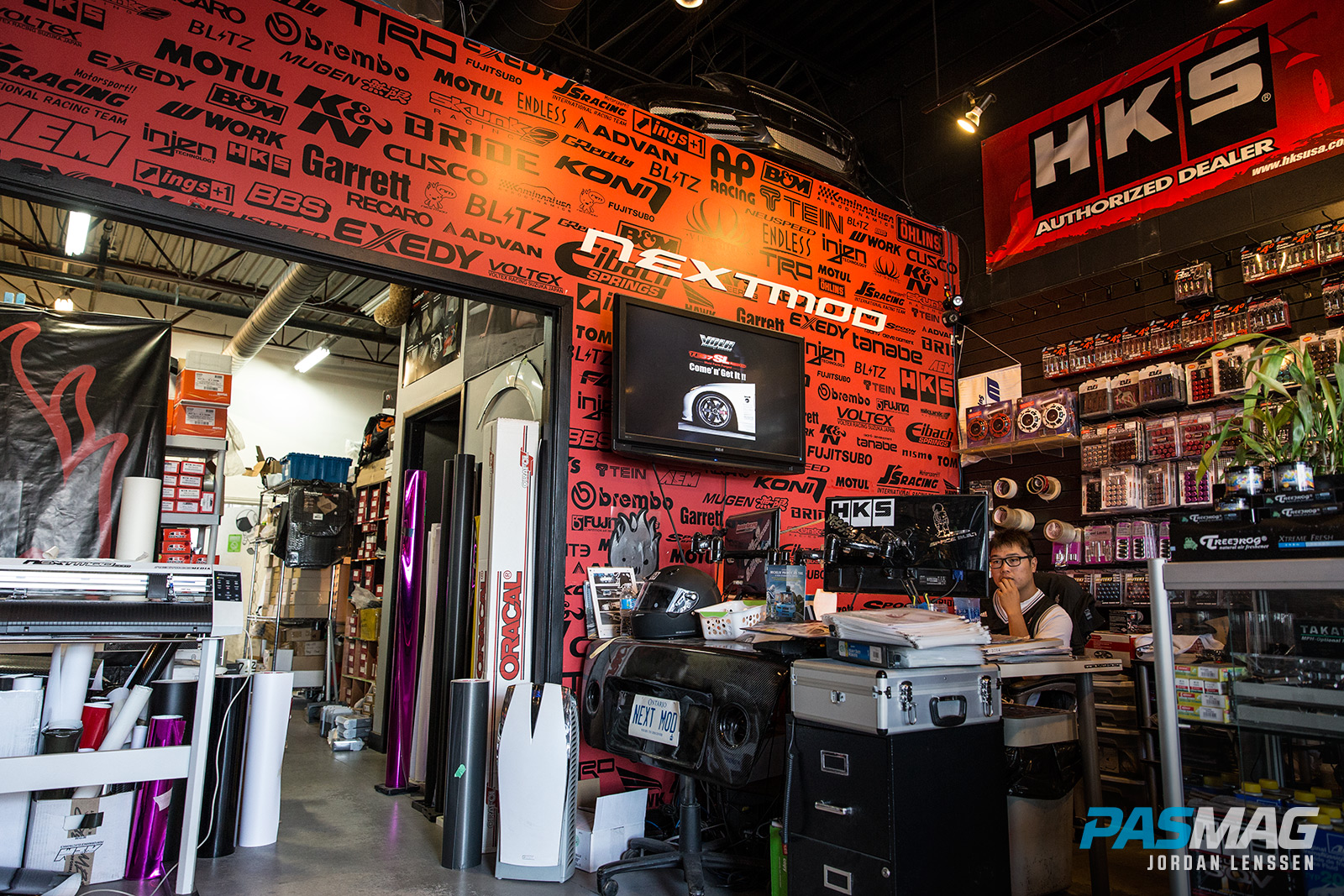 NEXTMOD is one of those shops that cater to the tuning enthusiast, with a no-bull approach that emphasizes quality over all else. Their focus on JDM means they have their ears to the ground, on all the latest JDM kits, upgrades and trends. Located in Markham, Ontario and headed by Peter Pang, NEXTMOD focuses on providing the best service to some of the nicest import cars this side of the 48.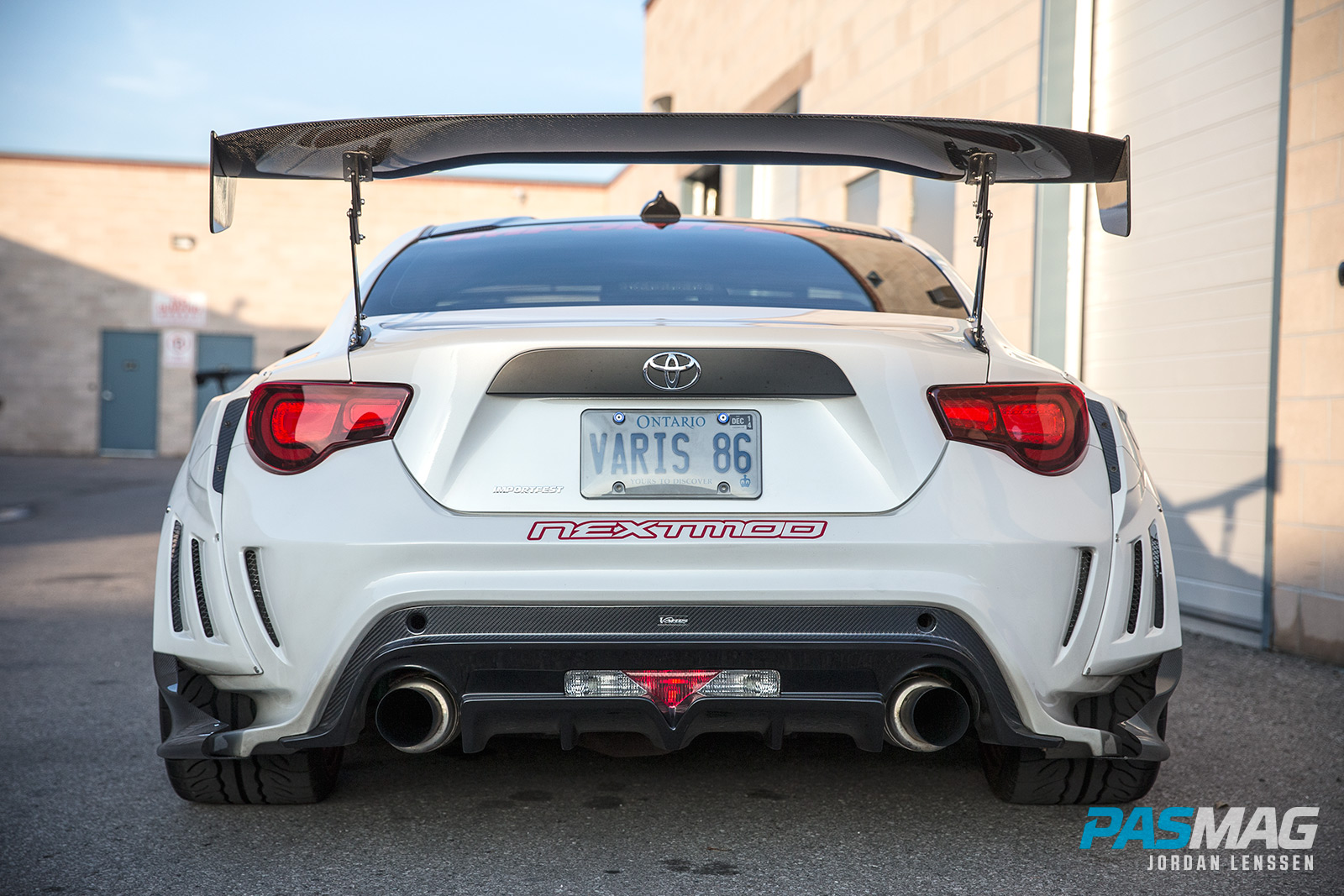 The proof is in the 28 trophies the group won at the latest Importfest in Toronto this year, including 'Baddest Team' and podium domination in almost every category.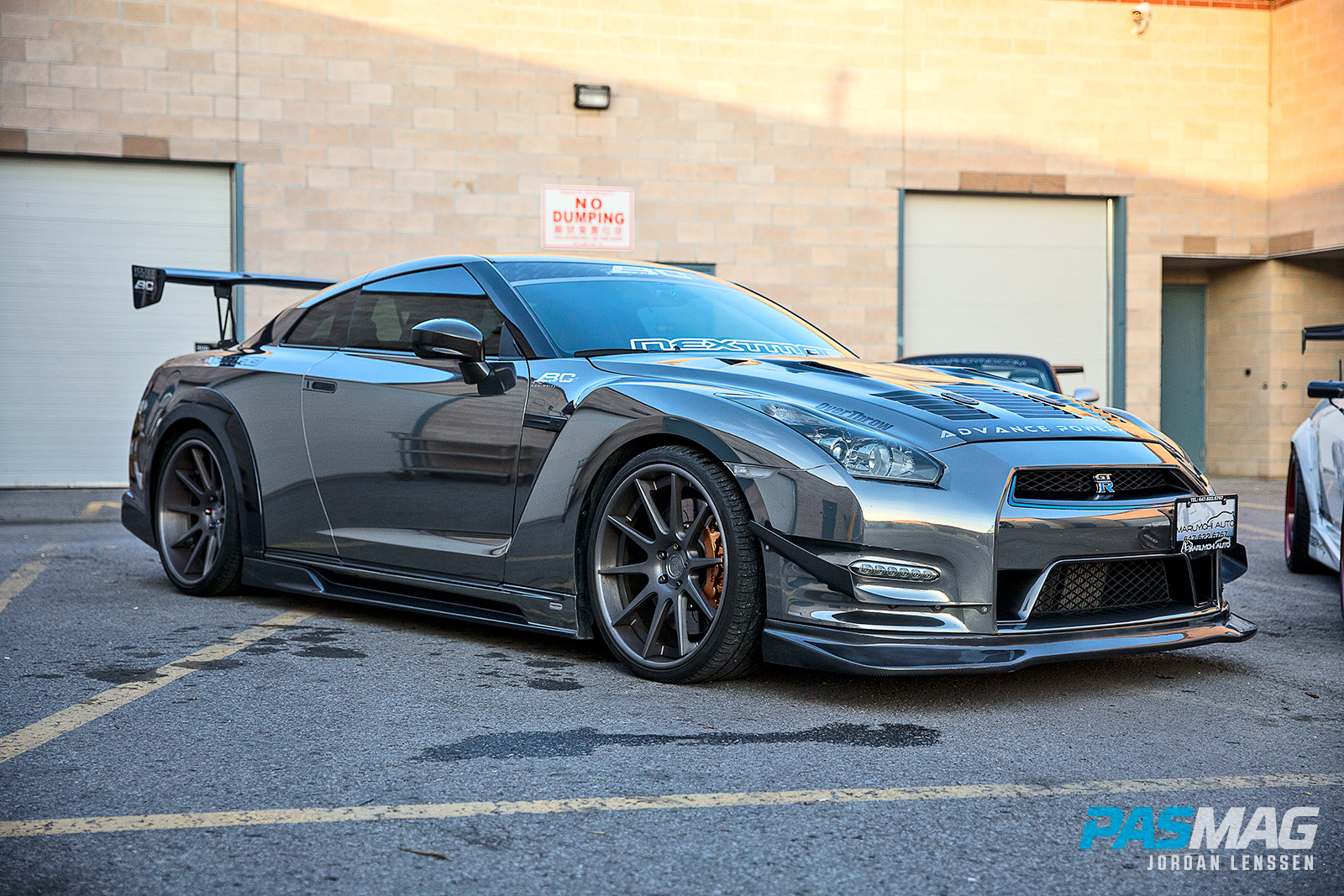 Collectively, the list of vehicle emblems is a cornucopia of the hottest around, in no particular order or quantity: S2000, FR-S, EVO, GT-R, Civic, Supra, FR-S and NSX, plus much, much more. The cars you see in here are but a fraction of the full roster. Each one is decked out in the rarest, latest and greatest, with some focused on streetability and others on track capability. Typically, the audio comes secondary, although many of these cars have no shortage. It's a roster stacked high enough to keep every other car club on top of its game. Just don't call them a club.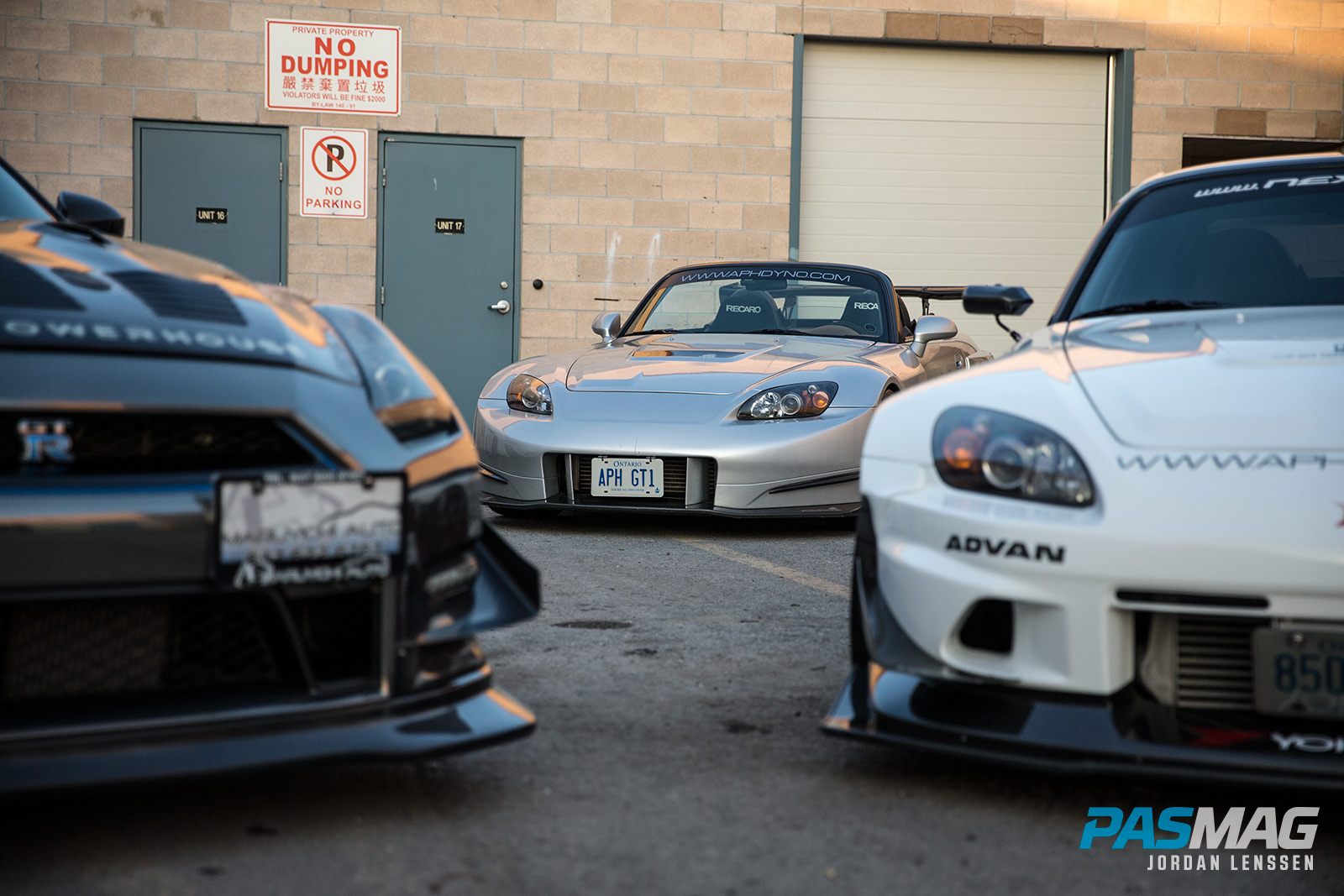 "People have these misconceptions about how to join NEXTMOD," Pang says. "Basically if you're a good person and you like the same stuff - if you like JDM, you like quality. You don't even have to buy the craziest parts, you just have to be a good guy."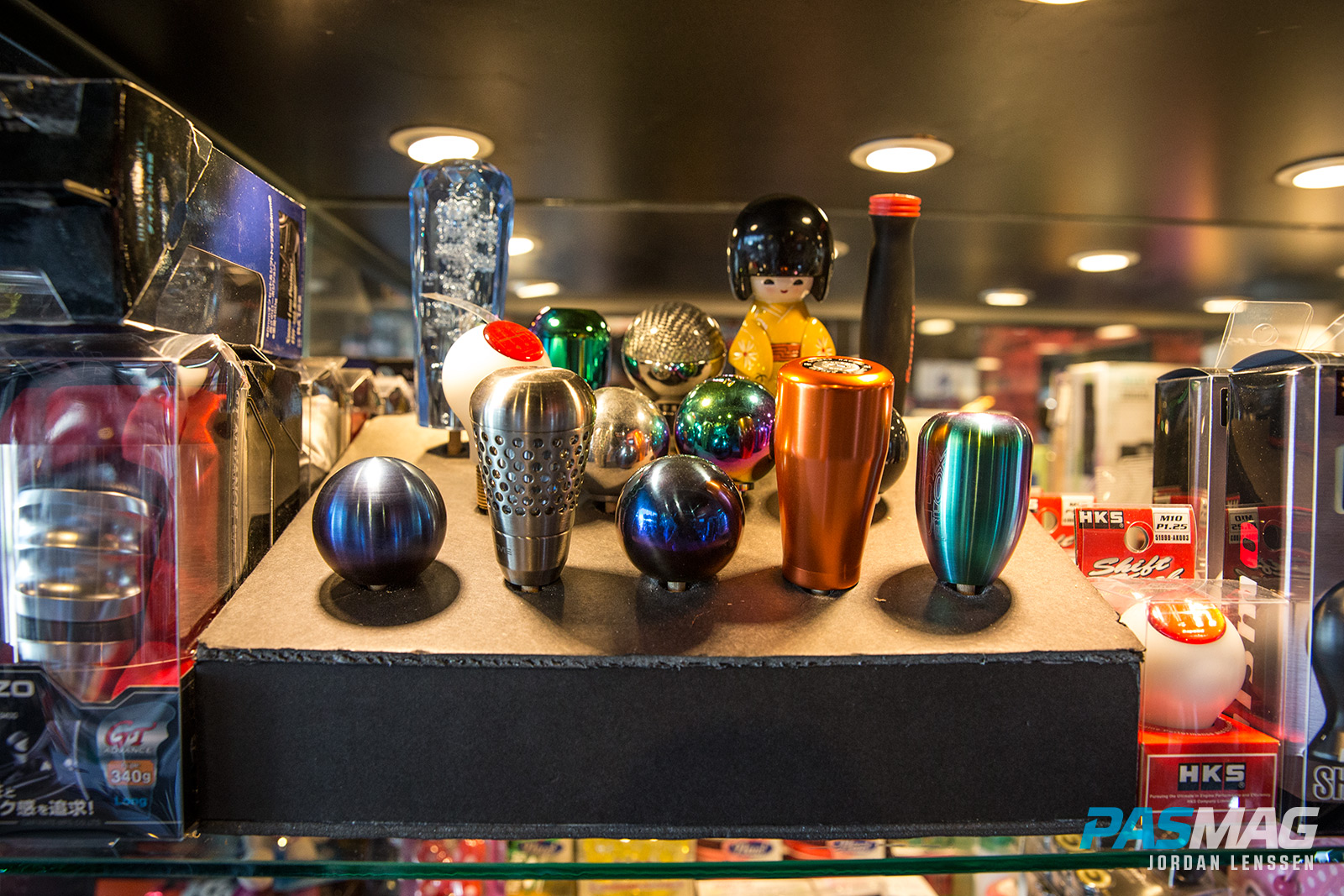 That sentiment couldn't be more obvious when you step into their flagship store and headquarters in Markham. The shop is laid out in an open atmosphere, and at any given time, you'll see friends and co-builders in and out just to chat, get advice or hang. The front parking lot looks like a small car show more than anything and, during my short visit, I couldn't help but go outside and ask questions of each car that came in. The owners were more than happy to tell me about them.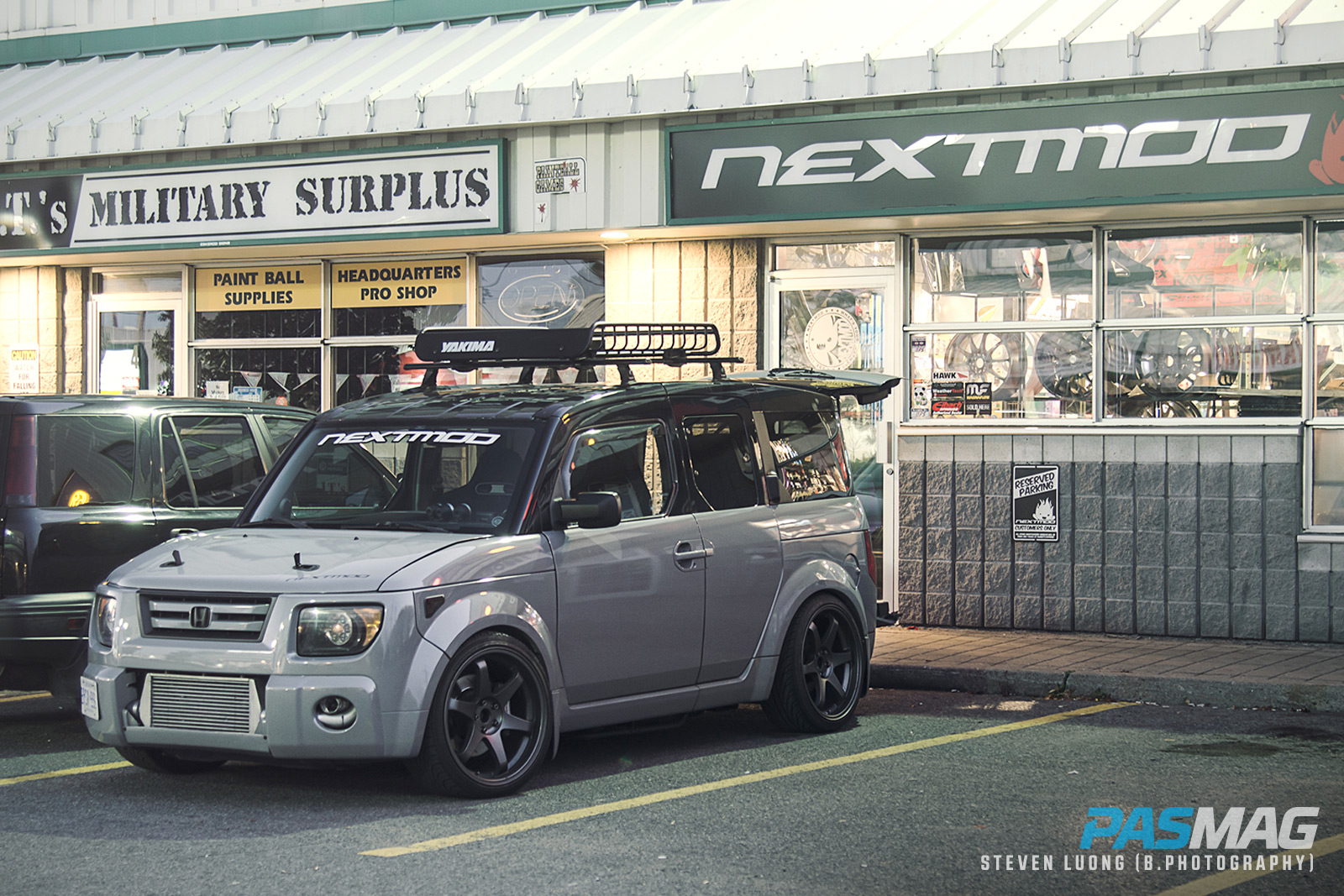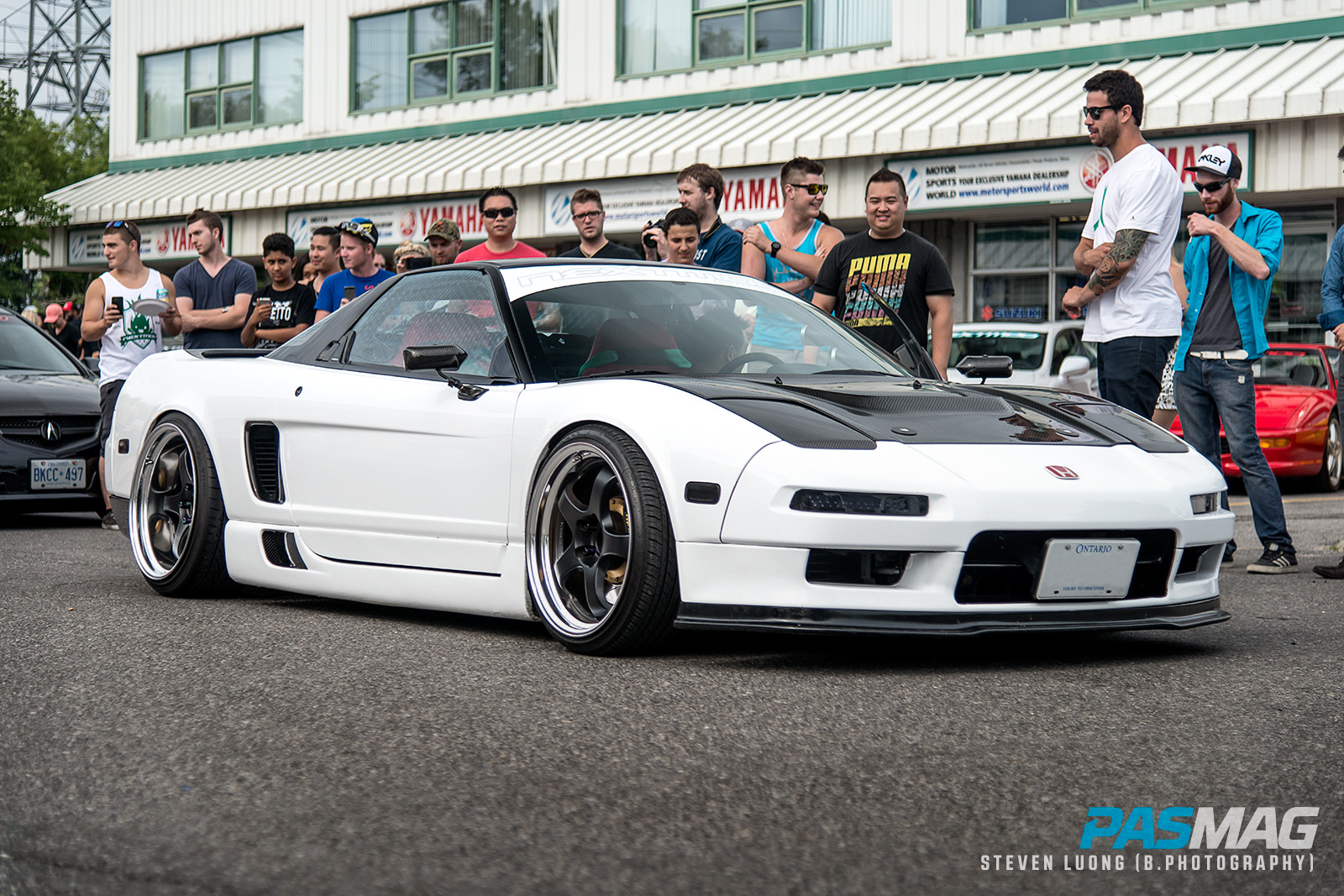 So, what does the shop typically do? Their responsibilities are spread out across two locations in the Greater Toronto Area, with another in Ottawa. The Markham location deals with parts sales, decal and vinyl placement, tire fittings and appointment setups from the East end. On the West side, NEXTMOD Mississauga, owned by Tom Nguyen, covers the same responsibilities, with the added benefit of a lift for full maintenance, performance and body kit installs. Ottawa's operation, run by Steven Taing, is the same.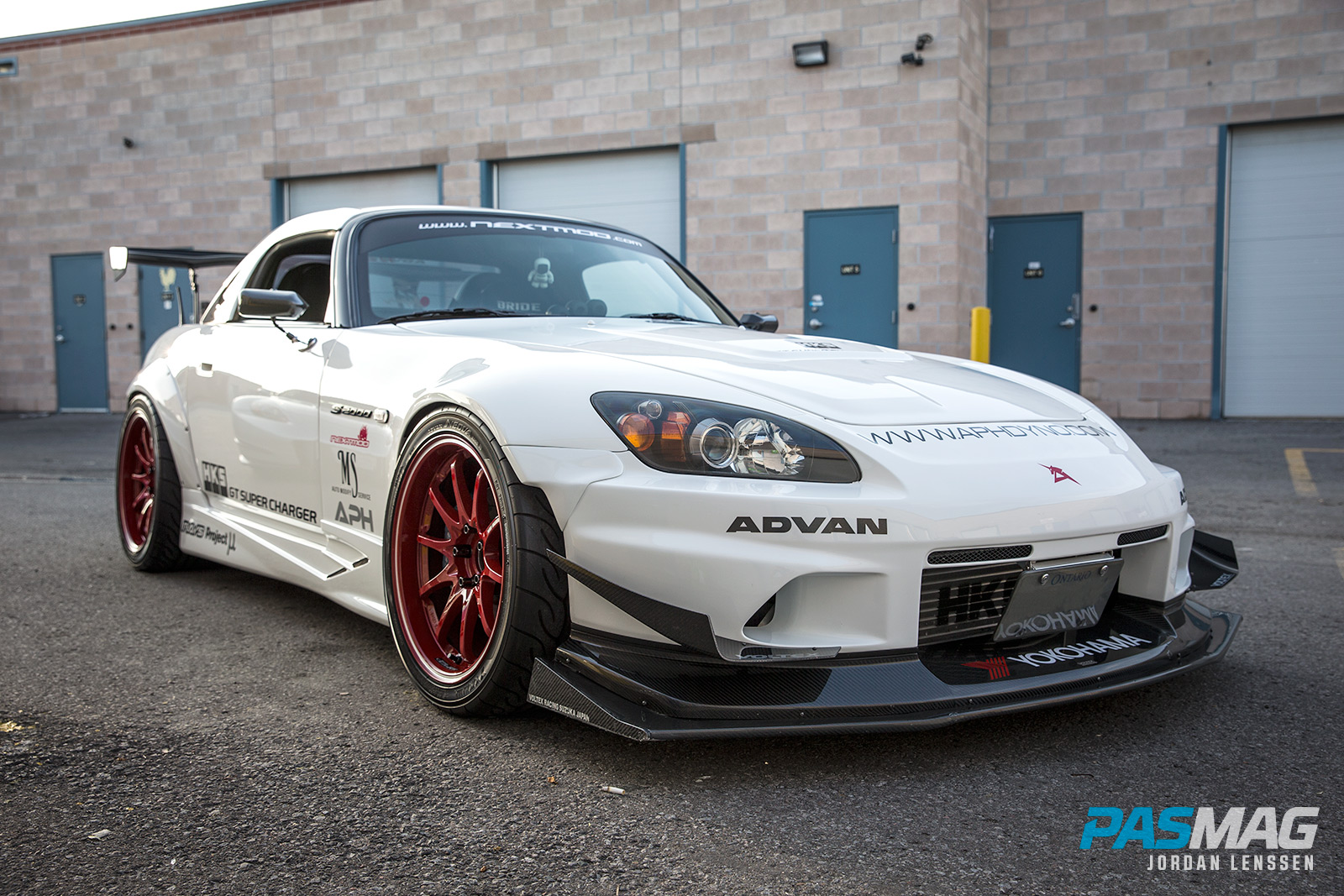 For any task outside of their realm, NEXTMOD has partnered with leading performance shops to provide customers with 360-degrees of vehicle support. APH, or Advanced Powerhouse, deals with dyno testing and performance tuning in the GTA, while SFG Automotive and Skyz Garage takes care of performance upgrade installs for the Markham and Ottawa areas, respectively.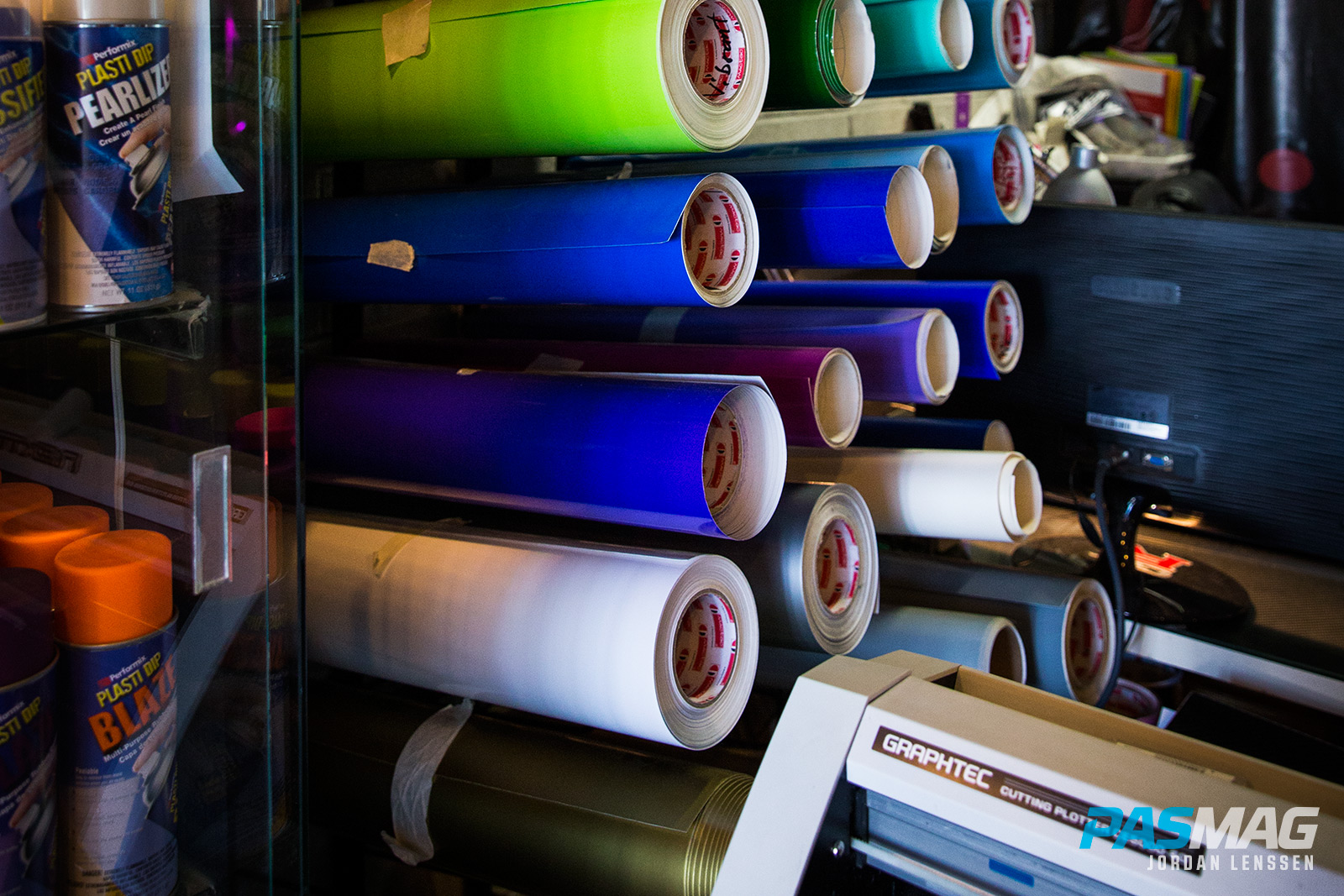 These relationships have helped forge NEXTMOD as the go-to source for tuners in Ontario and beyond, which the group attributes to years of hard work.
"Like everyone else, we had our own cars, modding them, attending every show, every meet. Then our reputation just grew from there," Nguyen says. "Luckily in Canada, we started when everything began, and we continued with it, so our reputation was kept alive with it. Now, if you try to start something fresh it's really hard, but since we were there from the beginning, we were able to build a good rapport with people."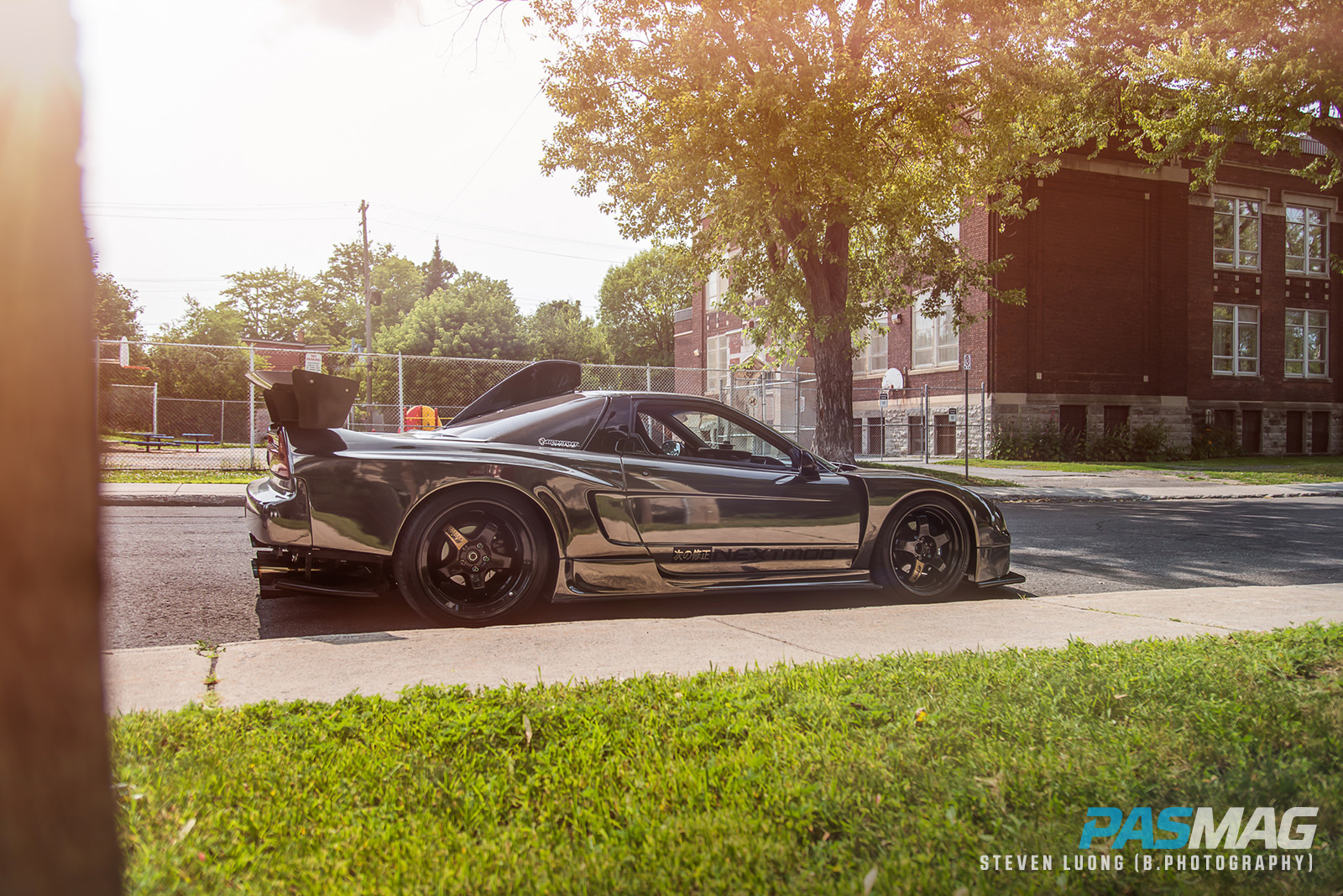 That reputation saw the group open its first official operation in Markham, where the group would gather, plan and provide services to customers and enthusiasts looking for real JDM parts, straight from the source. After a few years of great success, Ottawa was the site of the next location, followed a few short months later by Mississauga. Now, just five years later, NEXTMOD and its close partners are established as leaders for sourcing, building and tuning JDM machines for show competitors and performance enthusiasts.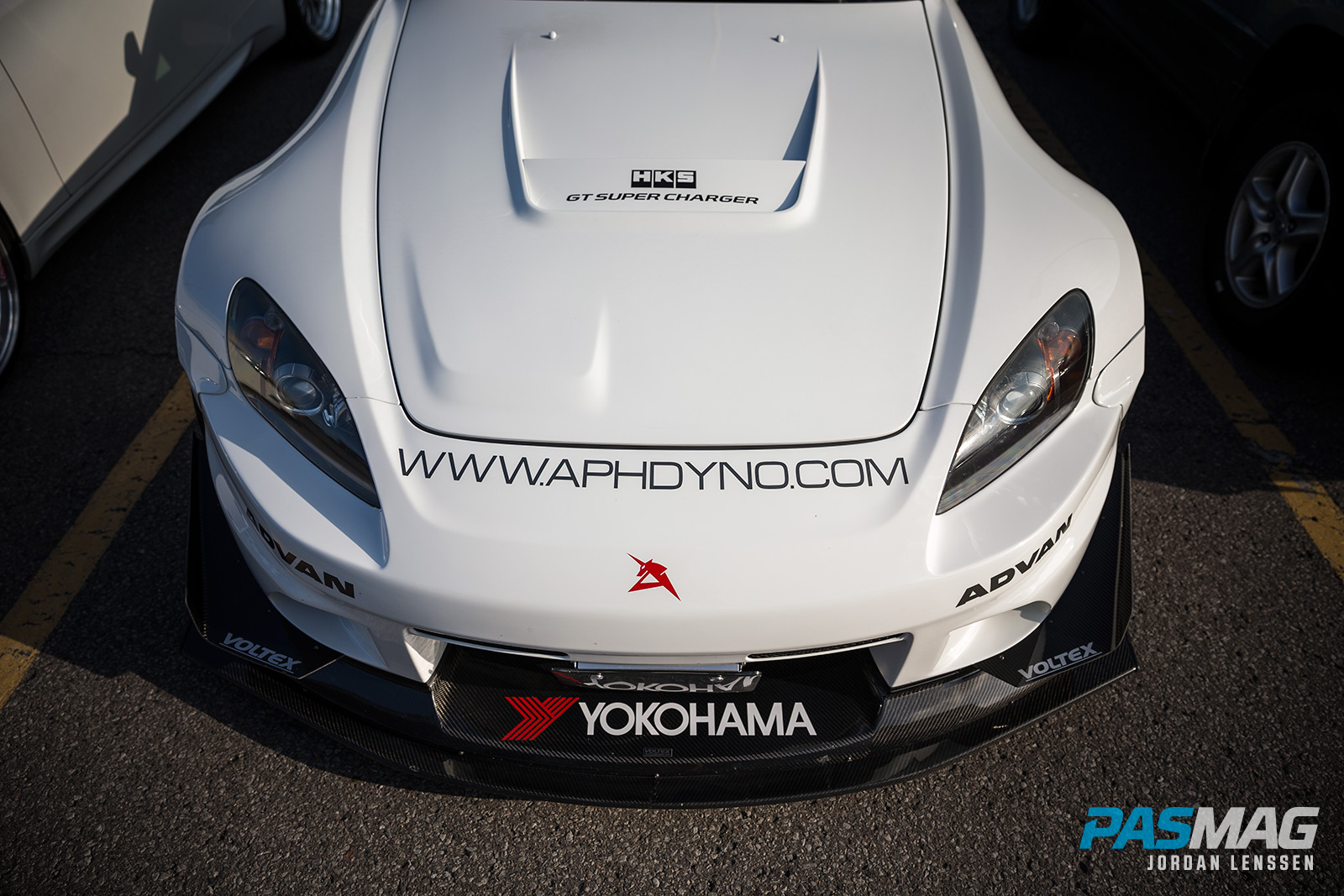 The group's tight-knit and customer-oriented approach provides an atmosphere that brings enthusiasts of all levels together. The cars are cool, they've got the connections, and if you're unsure about anything, either they, or someone they know, has the answer.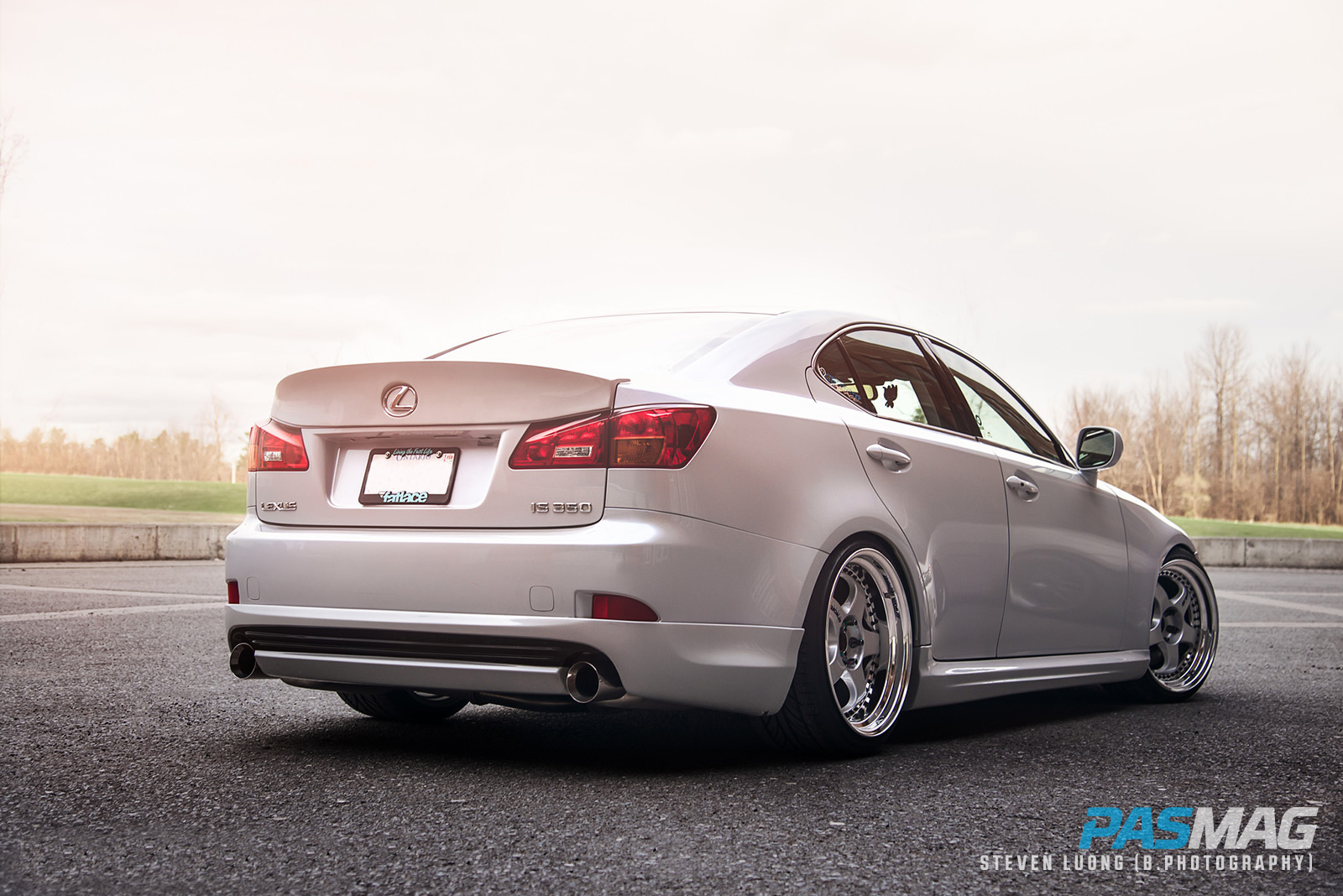 Still, after all these years, it's their core friendship that allows NEXTMOD to stay so relaxed and focused.
"Basically it's just a bunch of friends who got together, build cars together and own a business together," Nguyen says.
"When we have meetings...we'll meet up at someone's house for a barbecue," Pang says. "It's regular friend stuff and cars are just a part of it. Not much has really changed since the beginning."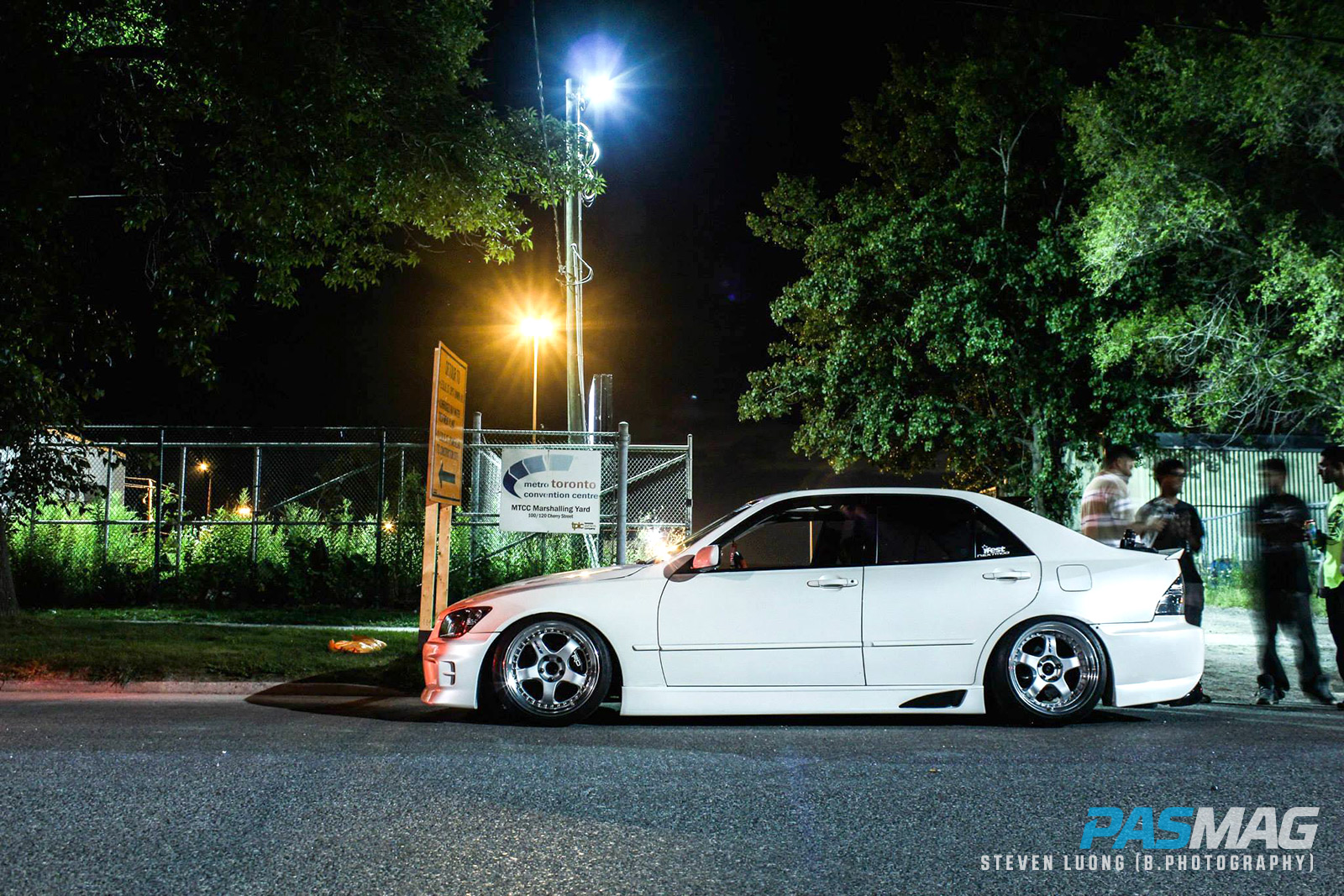 NEXTMOD - MARKHAM X ADVANCE POWER HOUSE
7634 Woodbine Ave, Unit 2B
Markham, ON L3R 2N2
(416) 800-9139
www.nextmod.com
https://www.instagram.com/nextmod
NEXTMOD - MISSISSAUGA
776 Dundas St E
Mississauga, ON L4Y 2B7
(905) 566-4888
https://www.instagram.com/nextmod_mississauga
NEXTMOD - MONTREAL
5416 Rue Vanden Abeele
Saint-Laurent, QC H4S 1P9
(514) 337-8829
https://www.instagram.com/nextmodmontreal
NEXTMOD - OTTAWA
15 Grenfell Crescent, Unit #4
Ottawa, ON K2G 0G3
(613) 695-3288
https://www.instagram.com/nextmodottawa