What Drives You?
The Vision Behind Quaife LSDs.
Based in the UK, Quaife Engineering Ltd. has been around since the 60s. Even since the early beginnings, they were out on the race tracks proving their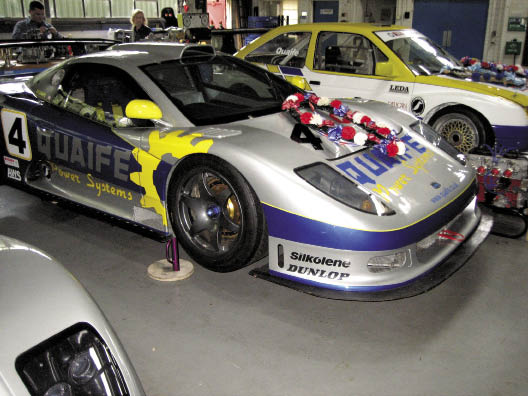 products and strengthening the brand. With racing success came technical innovation, which was made available to the general public. Quaife's advanced designs are amongst the World leaders and their facilities can manufacture everything from low volume custom runs to mass production for OEM applications. Quaife offers a variety of products in addition to their benchmark helical LSDs as they also manufacture: racing transmissions, mechanical steering racks, hubs, individual gear components, half-shafts and drive-shafts.
Quaife products meet strict engineering standards complimented by R&D through motorsport efforts and have always been a key part of the business since the inception of R.T. Quaife Engineering. The rich heritage of success in competition includes countless race victories and championships worldwide on both two and four wheels, on and off road. We sat down with Co-owner Michael Quaife to get some insights to how this company continues to put your power to the ground effectively.
PAS: Where are your headquarters and manufacturing plants located?
Quaife Engineering: Everything is based in the UK. Our head office is in Sevenoaks in Kent, we also have a factory in Gillingham in Kent.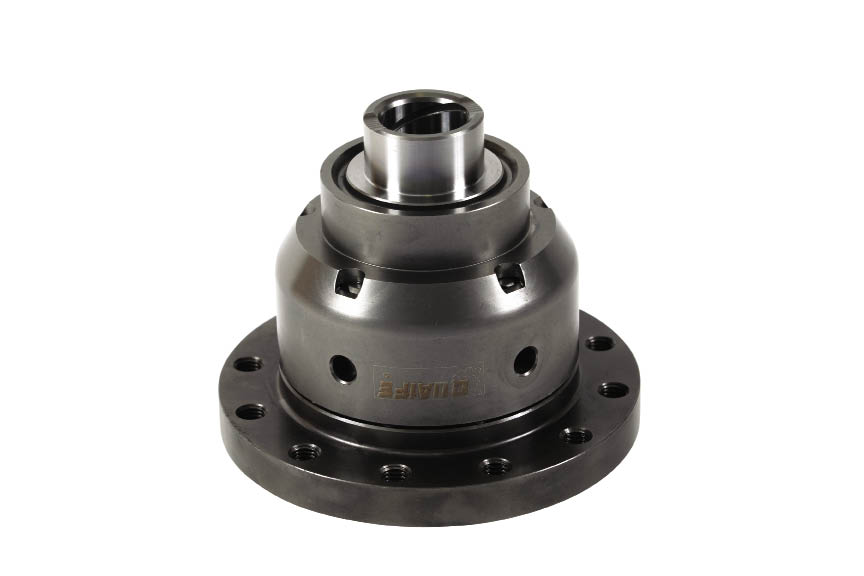 PAS: What are some of the special processes or machines that are exclusive to Quaife?
Quaife Engineering: We have 80-85 CNC machines…some are very advanced. There are lathes, CNC millers, conveyors and gear couplers are all robotics. We do all our casting in local foundries too.
PAS: How does your product differ from the masses in terms of patented technology, materials, etc..?
Quaife Engineering: Our materials are proven. Our steel is the same we used 30-40 years ago, the high quality and materials are still consistent. No need for fancy alloys or composites everything is strong enough.
PAS: Which market is the main focus of the company and what are the hottest selling products?
Quaife Engineering: Main focus are the gearboxes in motorcycles we have had for years. The market has changed and there is loads of classic racing, so 75-percent of all our product is legacy product. We continue to make them, we do 4-5 batches per year and they still sell. Biggest sellers are our LSDs year-over-year, which are a 20 year-old design, but we have 350 different applications and stock 250 different types, so we have it in stock. The gearbox 6-speed sequential sold 400 units last year and 5-speed H-pattern helical or straight cut did well. Even at £5000 for a complete gearbox they still sell well. There is Lifetime warranty for LSDs too! We know we have had no rejects, or warranty recalls.
PAS: You have been proving your product racing since the 1960s what are some of the historical breakthroughs and how did it improve sales?
Quaife Engineering: We went to Daytona in 1971 and got 1, 2, 3 on Triumphs and BSAs, so they bought our designs. In Formula One when Gerhard Berger won Mexican Grand Prix in 1987 for Benetton was huge!
PAS: Tell us about how you measure success in the North American market.
Quaife Engineering: The US and Canadian markets have been hard to penetrate. We worked with one company, but the exchange rates and shipping has made it hard to compete. Now we are with Motovicity Distribution (www.motovicity.com), the biggest challenge is that our quality can sell itself, but price is king. Competing with American manufacturers, and overseas in North America is tough, but we have new ideas and technology to stay on top.
PAS: Many of today's cars have advanced traction control systems, how do you convince owners they need upgraded LSDs?
Quaife Engineering: We sell so many differentials to BMWs with traction control on board. Most ETCs kill power, so you must turn it off and install an LSD, which is proven to be faster!
PAS: What encounters have you had from overseas companies making knockoffs and how can the public identify a fake?
Quaife Engineering: Several companies in America copy us or have slight variations. But they may only make 12 applications, so they will never be anywhere near us. We have had no counterfeits from Asia, remarkably. All Quaife products carry the registered trademark Quaife®.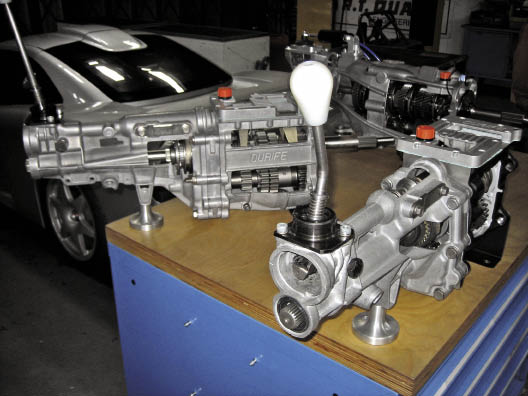 PAS: Many say the German market is the toughest to sell TÜV-certified products in, what challenges have you faced in various markets?
Quaife Engineering: I think the products sell themselves and meet all the specifications easily. We meet all the ISO standards as well. It is hard to get into foreign countries, but when the currency goes down they sell like crazy. We are getting 2.5 million hits a month on our website from all over the world. The Ford Focus RS has proved to be of great interest in Germany.
PAS: Tell us about the interaction with OEM companies and success stories such as the Ford Focus RS.
Quaife Engineering: The first OEM for us was the Ford Focus RS and then Chrysler SRT-4 did 18,000 units. We had another from General Motors with 10,000 differentials. The latest Ford Focus RS is 8,000 units in total, the first FWD over 300hp runs our LSD.
PAS: What advantages do Quaife LSDs have in competition?
Quaife Engineering: The advantage is a Quaife LSD will always work the same way. It doesn't ever have any adverse effects. It only improves when you put the power down both in the corners and on the drag strip. The Quaife LSD is "Fit and Forget" no servicing required.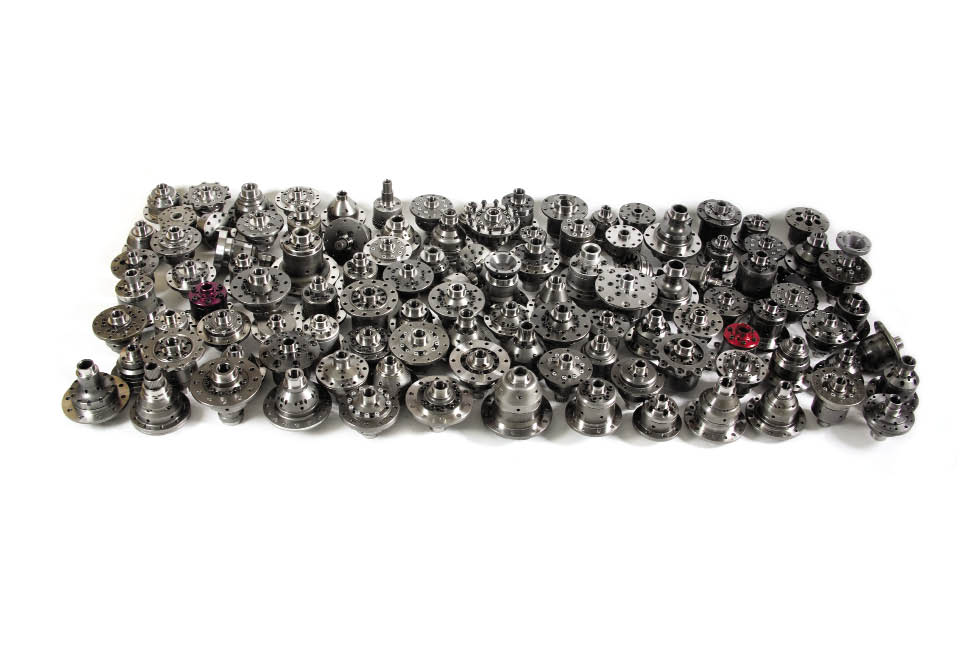 PAS: What specific lubricants do you recommend for your product?
Quaife Engineering: Change oil every year and it will last a lifetime. For gearboxes we recommend every race season and it should be checked. Use Fuchs Silkolene Oil synthetic 5 for dog engagement and the LSDs and synchros use Pro SRG 75W90.
PAS: What about external coolers?
Quaife Engineering: If you do racing for more than one hour you need a cooler. If manufacturers recommend a cooler then use one, but the Silkolene runs cooler anyways.
PAS: Buying through Quaife authorized dealers means you are backed by the warranty, can you tell us about the warranty and repair / replacement process?
Quaife Engineering: Lifetime warranty on LSD, gearboxes are 1 year from purchase. We inspect products to see if it has been abused, but we are fair about replacements. We turn it around instantly it doesn't sit around. Most do it in the winter season. Go through authorized distributors and you are fully covered by us.