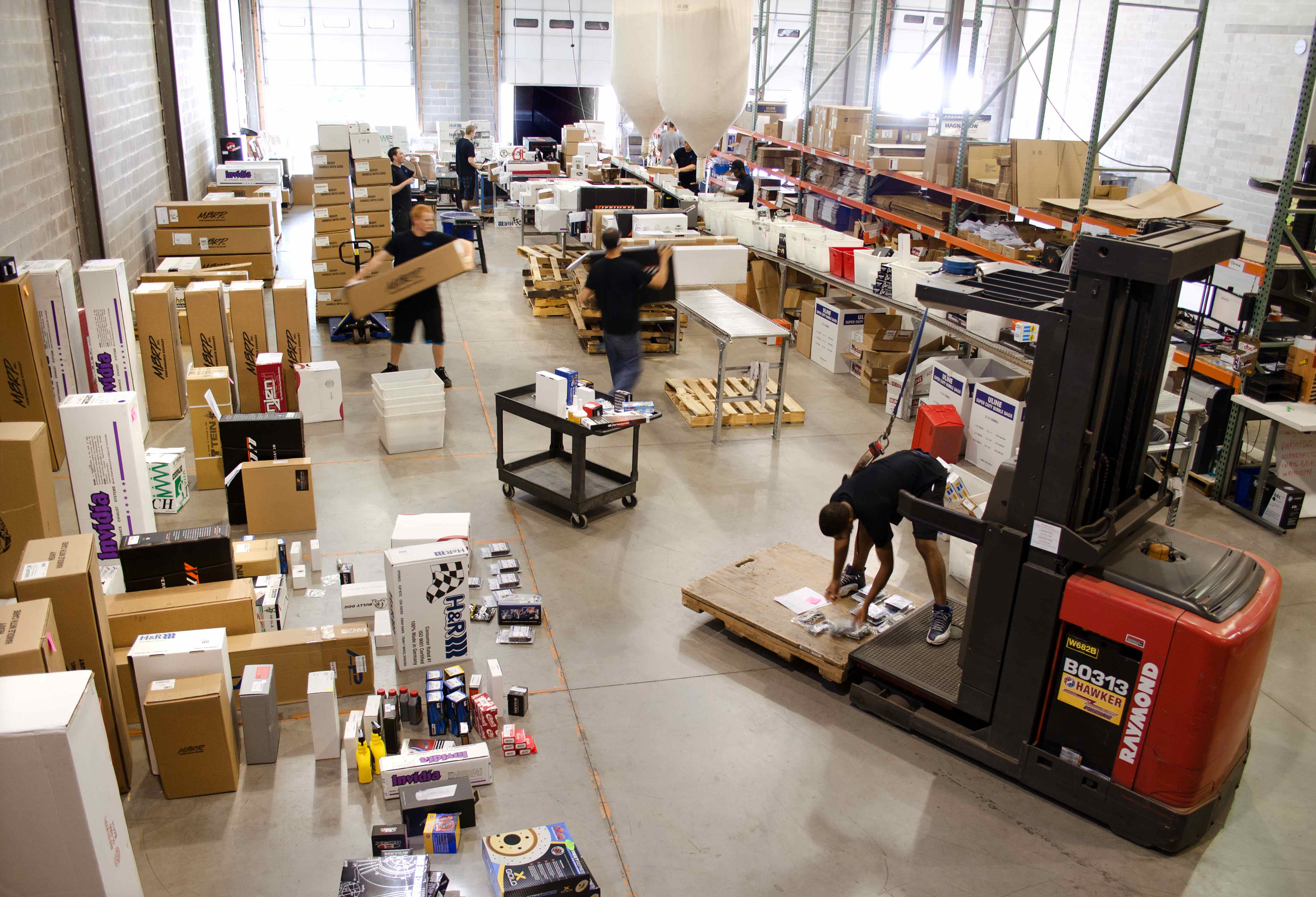 The Internet is replacing storefront industries by diminishing their relevance in the physical marketplace. One example is in e-commerce, where online purchases are increasingly more convenient for customers that already know what they're looking for. In the performance auto parts industry, nobody does it better than Turn 14 Distribution.
Located 20 miles north of Philadelphia, Turn 14 Distribution serves the needs of a wide range of customers and retailers, each with different spending patterns. Their customers vary in both the amount of products they purchase, and in the frequency of them returning for more. The great thing about a warehouse distributor such as Turn 14 Distribution is that it is able to accommodate everyone, due to excellent customer service, a large variety of products in stock and quick delivery times.
Furthermore, Turn 14 Distribution's success is largely the result of improving three key areas of the company, which explains why new brands continue to hit the shelves at its 52,000 square foot warehouse year after year. These areas are employees, the technology and the warehouse itself.
Turn 14 Distribution is fully staffed with every necessary department to ensure the day-to-day operations are fully internally-controlled. "There is no outsourcing, which means greater integration of all our operations," says Daryl Sampson, Marketing Manager at Turn 14 Distribution.
Key departments include sales, marketing, graphic design, logistics, I.T., web development, and shipping. The fact they are all car enthusiasts helps them relate with the customer even more. The employees actually know a lot about the brands that Turn 14 Distribution supplies, such brands as aFe, Enkei, Greddy, and Stoptech to name a few.
By utilizing a forecasting strategy, Turn 14 Distribution understands every popular vehicle market and the products that go with them. "We know how difficult it can be to provide the necessary parts for a car; the more unique it is the greater the project becomes, and Turn 14 Distribution can help you with that," Sampson stresses.
Turn 14 Distribution recognizes the need for rapid order fulfillment and transparency through and through. A proprietary warehouse system utilizing the latest in Android OS technology enables their staff to begin processing an order within minutes of placement. This also allows items to ship within minutes of being received, eliminating any lead time once an item hits their loading docks.
Turn 14 Distribution provides customers with assistance after the sales experience, including marketing promotions and showroom design. Sampson tells me that Turn 14 Distribution even hosts semi-annual workshops with parts manufacturers, called Product 101. "Here, manufacturers provide a product training seminar, as well as answer any questions customers may have in regards to the installation or the products themselves," he says. This is a great example that illustrates how Turn 14 Distribution isn't your typical warehouse distributor.
| | |
| --- | --- |
| | |
The technology utilized within Turn 14 Distribution is part of its competitive advantage, in both complexity and efficiency, but it also utilizes simple techniques typically not seen in warehouse design. For one, the organization of the products is based entirely on relevancy and product demand. Turn 14 Distribution wants to carry every product a customer desires, but for those that typically wouldn't be in stock anywhere else, their vertical real estate allows them to stock less popular products as well. By stocking more commonly purchased products lower, it prevents the need of using a forklift. Despite its 27-foot ceilings and narrow aisles, there is no way to physically fit more products into one warehouse.
Also, Turn 14 Distribution utilizes laser-guided markings on the ground, so forklifts are able to use automated pathways throughout the warehouse for quick, efficient and safe product picking.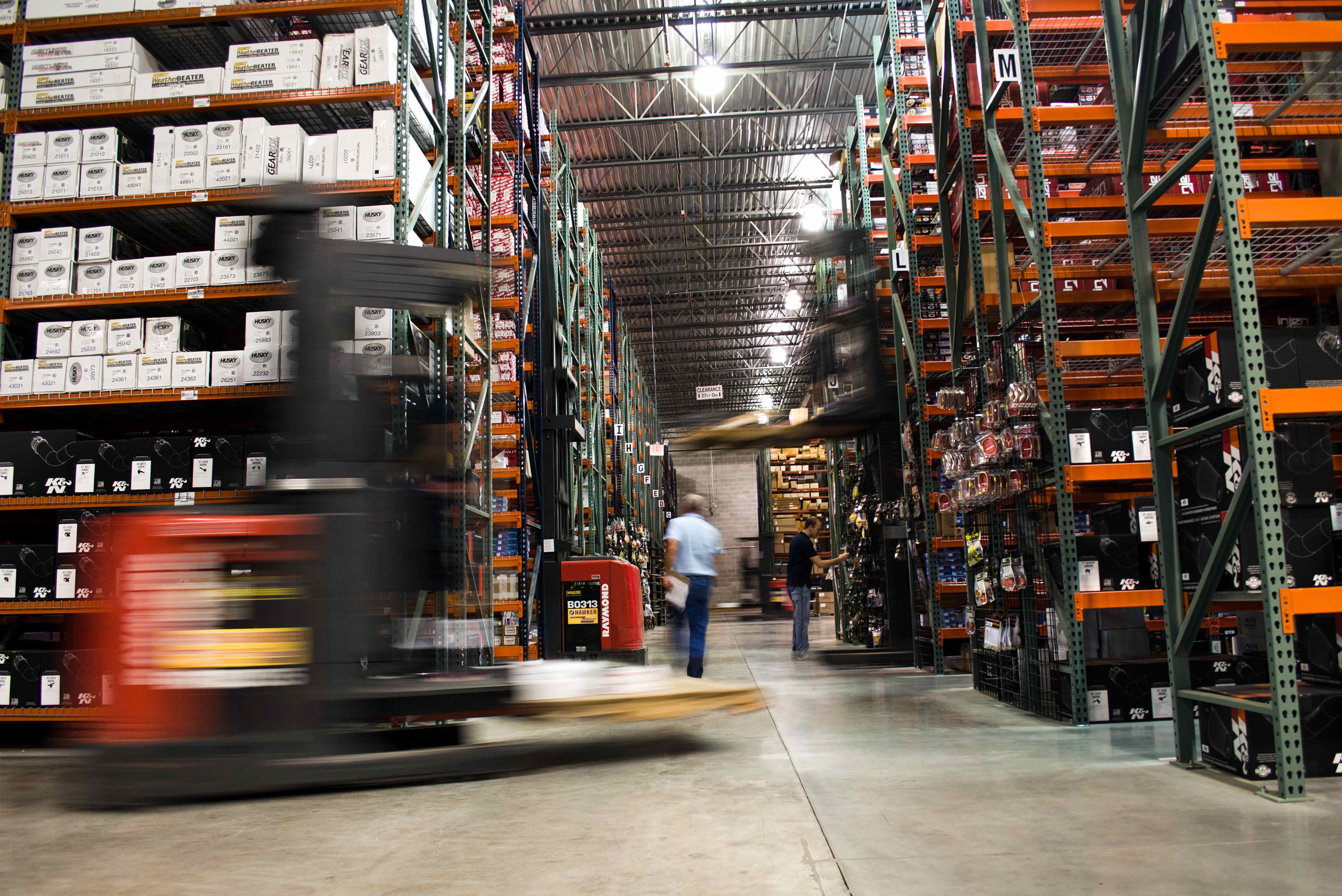 Another key aspect of the technology employed at Turn 14 Distribution is in the computer networking system that connects the warehouse, offices, and customers to a wealth of data. "This data is used inter ally, but more importantly, improves the customer service experience," he says.
Turn 14 Distribution's customers can even use this to determine whether a part is in stock, if it is on back order, how long it will take before the part is on shelves and even how many parts the manufacturer has. The Turn14.com website is very accurate since warehouse workers confirm quantities with computer controlled order management software at the loading dock before physically stocking or pulling any product, ensuring that no customer will be disappointed with inaccurate information.
Using Turn 14 Distribution as a prime example, it is clear that warehouse distributors still have a very significant place in the market, but when done right, it means an additional service for the customer and dealer in B2B transactions. The performance world is indeed a niche market, so it's great to see a company so deeply invested in improving the experience for everyone through its services.