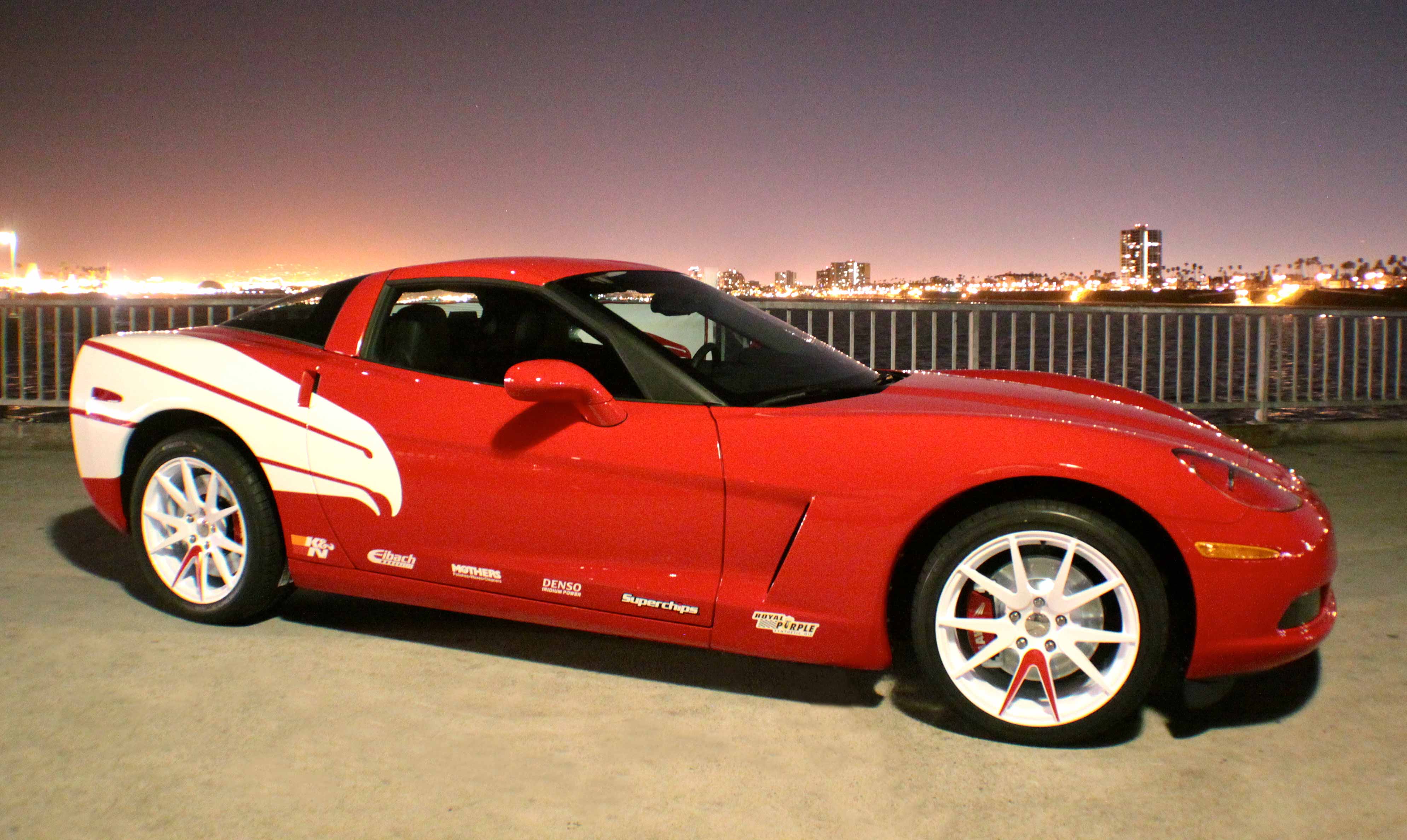 Hawk Performance will draw one lucky winner to receive the keys to the HandMeTheKeys sweepstakes Chevy Corvette at next month's Specialty Equipment Market Association (SEMA) show in Las Vegas. With more than 35,000 entries received, Hawk Performance has selected five finalists to participate in the final drawing. The winner will be drawn on Wednesday, November 6th at 2:00 p.m. in the Hawk Performance booth #23251 at the Las Vegas Convention Center.
Hawk Performance is partnering with notable automotive product leaders including Bilstein, Denso, Eibach, Falken, K&N, Magnaflow, Mothers, Optima Battery, Royal Purple and Superchips to customize this one-of-a-kind Corvette. In addition to a chance at winning the Grand Prize, these five lucky finalists will receive an expense paid trip to Las Vegas to attend the SEMA Show where one of the five finalists will be handed the keys to the customized Corvette.
The Hawk Performance customized Corvette is equipped with a complete Hawk Performance, Performance Brake System including the all new TalonTM caliper, Quiet SlotTM rotors, HPS performance brake pads and dozens of other aftermarket upgrades that makes it truly one-of-a-kind.
"At Hawk Performance our enthusiasm for the Chevy Corvette runs deeper than HandMeTheKeys. Our involvement in Pirelli World Challenge with the Hawk Performance sponsored CRP Racing Corvette created the foundation of our esteem, and developing a Corvette sweepstakes is our way of sharing this passion with other fellow enthusiasts", says Hawk Performance Director of Marketing, Josh Gildea.
The Specialty Equipment Market Association (SEMA) founded in 1963, represents the $30 billion specialty automotive industry with over 6,500 member-companies. It is the authoritative source for research, data, trends and market growth information for the specialty auto parts industry. The industry provides appearance, performance, comfort, convenience and technology products for passenger, diesel, racing and recreational vehicles. The annual "Industry Only" trade show is held every November in Las Vegas.
For more information, contact SEMA at 1575 S. Valley Vista Dr., Diamond Bar, CA 91765, or visit www.sema.org.