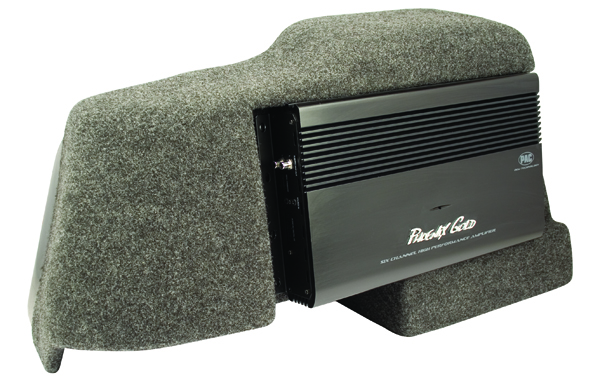 Phoenix Gold Introduces the World's First Super-Premium Car Audio Upgrade Kit – the iSeries iAMP-GM1 "All-in-One" Amp/Subwoofer Combo – for the 2010 -2011 Chevrolet Camaro
---
Phoenix Gold is well known in car audio circles as a trailblazer and innovator, introducing now legendary amplifiers, subwoofers and speakers that push the limits of engineering, technology and aesthetic style. Today, the company takes that legendary reputation one step further with the official release of its audacious iSeries iAMP-GM1 "All-in-One" super-premium sound system upgrade kit for the 2010 – 2011 Chevrolet Camaro*.
A CES Innovations Award Winner, the Phoenix Gold iSeries (MSRP $1599.99) is designed to keep the refined stock look of the Camaro while dramatically enhancing the overall performance of the factory sound system. The iAMP-GM1 combines a six-channel, 800-watt digital amplifier and 10-inch, hard-hitting subwoofer into a single unit that installs easily in the Camaro's trunk without taking up extra space. To install the iSeries upgrade, the Camaro owner simply removes the stock amplifier, plugs the iSeries into the OEM wiring harness behind the radio and connects the power and ground wires - no cutting and splicing, no fishing for obscure wires and no additional interfaces to wire up.
Unlike other factory system upgrade kits that focus solely on bass enhancement, the iSeries iAMP-GM1 is a factory system maximization kit that amplifies and optimizes output for a truly "turbocharged" listening experience. The iAMP-GM1 is compatible with any 2010-2011 Camaro factory system* – even the Boston Acoustics premium sound system –  and carries a three-year warranty.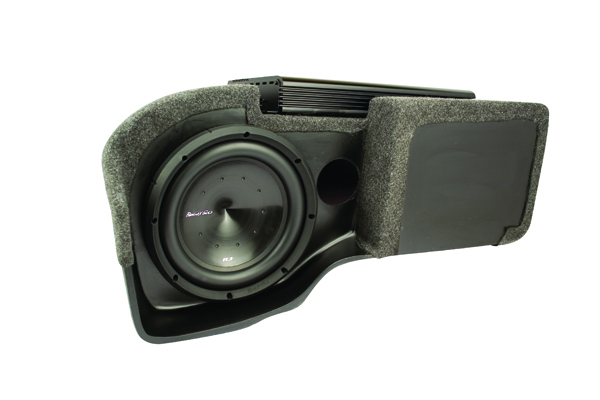 The iAMP-GM1 also incorporates technology developed by Pacific Accessory Corporation that allows it to fully retain the premium safety, convenience and entertainment features of the 2010 – 2011 Camaro, including steering wheel controls, full factory radio functionality, hands-free Bluetooth, navigation and OnStar. This iSeries kit also includes a touchscreen system tuner that can be easily installed on the dash or center column and allows the user to choose from several level settings for optimum sound quality in the vehicle, or custom adjust settings to a particular taste.
Key Features
All-in-one, complete super-premium car audio upgrade solution

1 hour, plug-and-play installation
AMPLIFIER (i800.6)
800-watts, 6-Channel

Aftermarket mobile audio amplifier with full data-bus awareness

Fully retains all premium factory features

LCD touchscreen remote for proper equalization and system calibration

Subwoofer pre-amp and remote turn-on output for introducing more aftermarket subwoofers and amplifiers
SUBWOOFER
10-inch High Power Subwoofer

High-efficiency vented enclosure

Integrated amplifier rack
The Phoenix Gold iSeries iAMP-GM1 is currently available at authorized Phoenix Gold and select Chevrolet dealerships in the United States and Canada. For more information about Phoenix Gold, visit www.phoenixgold.com.