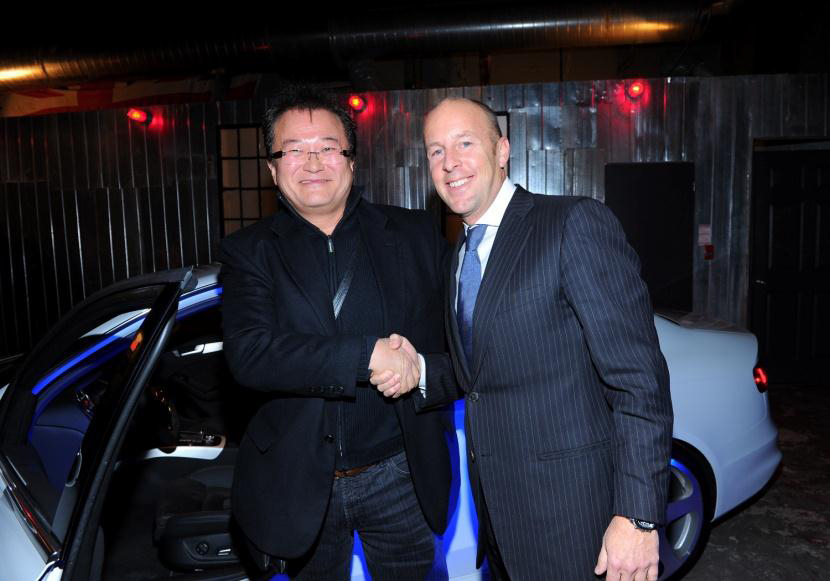 On November 28th, Pfaff Automotive Partners announced the winner of its first Audi Tweet race. The race began on August 27th, 2012 when Pfaff Automotive Partners challenged its followers to Tweet their way to win a brand new Audi A4, for one year with a tuning package valued at $5,000. The first ten contestants to reach 2,500 followers qualified to win the car. In a thrilling closing event at Airship 37 in the Distillery District, each finalist randomly selected a key, one of which would start the engine of a new Audi A4. As each finalist placed the key in the engine and hoped for the best, Jennifer Li (@JennJennn1), who just hit the mark with 2511 followers, took home the grand prize.
"It is really important for us at Pfaff to connect with our consumers through social media so when our marketing team came to us with this idea, it was a no brainer," said Mark Fisher, Chief Operating Officer, Pfaff Automotive Partners. "We are really proud of this event and thankful to everyone who participated."
Joseph Li, who accepted the prize on behalf of his daughter Jennifer Li, with Pfaff COO Mark Fisher
For more information, please visit www.pfaffauto.com & www.pfafftweetrace.com
For event images, please visit http://georgepimentel.dphoto.com/album/5594dt for more.