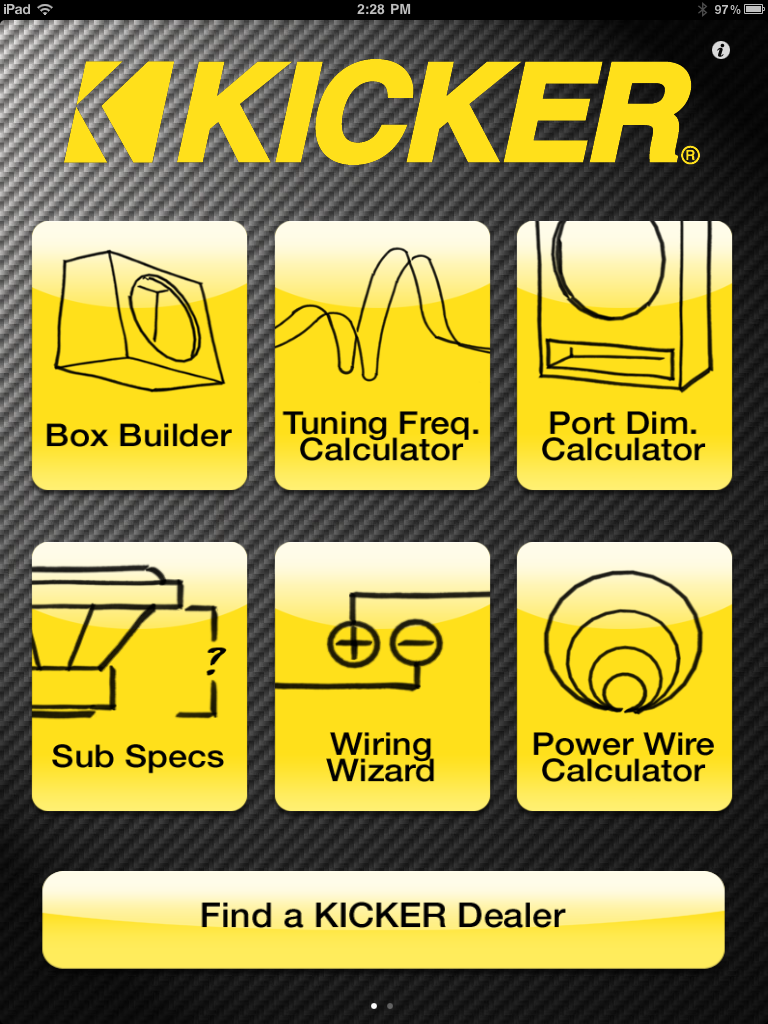 The KICKER U™ mobile application has made it easier than ever for installers and do-it-yourselfers to research car audio-related questions and finish jobs, and now for the first time it's available for Android™ customers.  In addition, the existing KICKER U app for iPhone®, iPod touch® and iPad® users has been updated with more features, including bass-heavy music tracks for listening to through a completed installation.
"Most (of KICKER's®) tech calls are people asking, 'How should I build this sub box?'" KICKER software engineer Ian Oswald said.  "So we created an app with accurate, educational information that will assist in answering those kinds of questions and more."
KICKER U is a one-stop application that helps in the full design of subwoofer enclosures, assists with proper subwoofer wiring and provides KICKER subwoofer specifications.  The full-version KICKER U is available in Android Market and iTunes® for $4.99.  KICKER U Lite™ is free and also available in Android Market and iTunes.
To download, the keywords "KICKER U" should be entered into the appropriate search engine.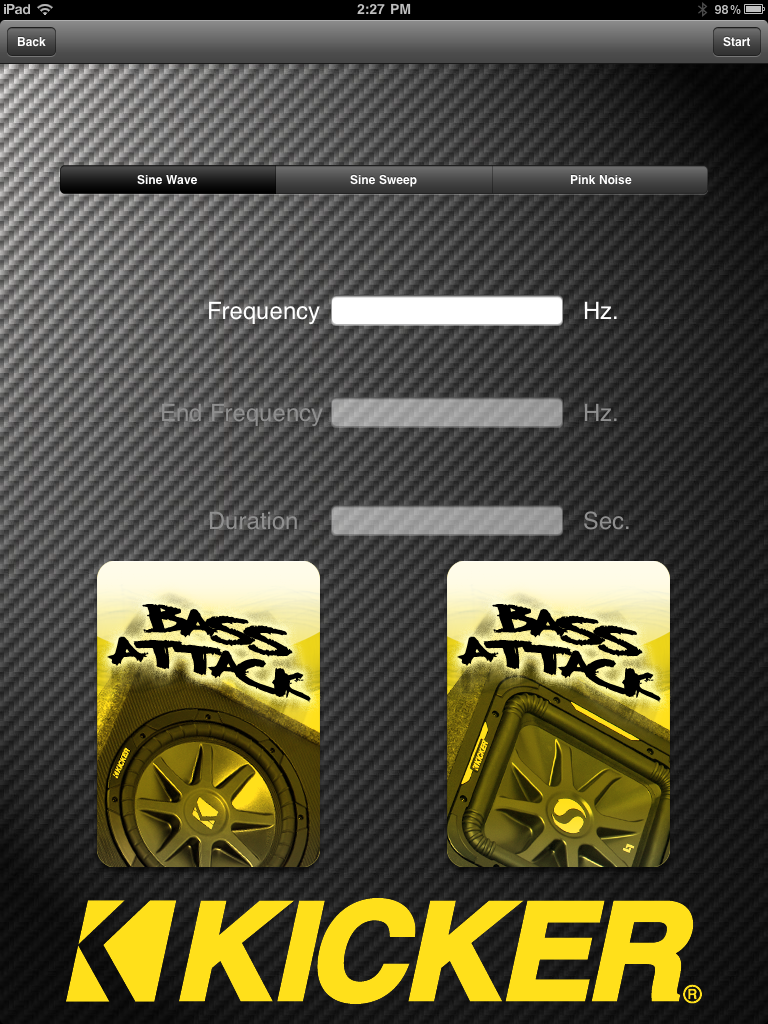 Along with the release of KICKER U for Android, an updated version originally released in March for Apple®-device users is being pushed out.  The update for iOS 5 will include a full tone generator test suite consisting of pink noise, sine sweeps and steady-state tones, as well as two 30-second bass tracks that are all controlled by the user.
"KICKER U for iOS has been very successful, and we try to integrate features that we believe are within reason in the new versions," Oswald said.  "These new features will be rolled out into Android Market in the near future."
KICKER U offers a wealth of information for 12-volt audio installers and do-it-yourself types.  Using the Box Builder feature, the consumer simply enters the number of KICKER subwoofers in the application, as well as the box type and desired shape, and the application does the rest.  Consumers also have the ability to upload and save any subwoofer's Thiele-Small parameters to create a custom enclosure.
KICKER U also provides a Wiring Wizard shows specific diagrams of subwoofer wiring options, as well as calculators for power wire, port dimensions, subwoofer specs and tuning frequencies.
Consumers can download the KICKER U app for Android at https://market.android.com/details?id=com.kicker.android.kickeru.
The KICKER U Lite app for Android.
KICKER U for iOS is available.
KICKER U Lite for iOS is available.