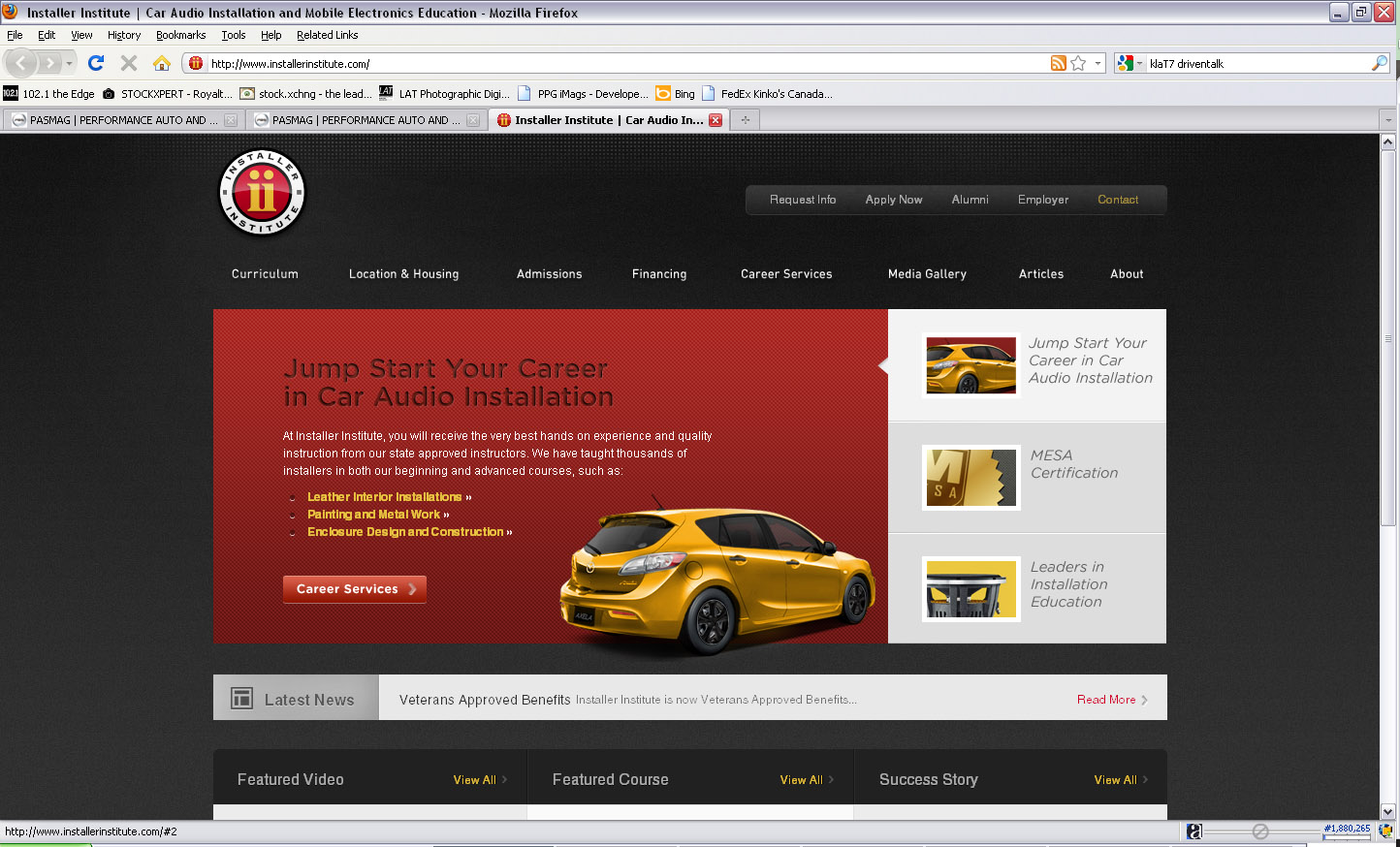 Holly Hill, Florida, November 10, 2010 - Keeping current with changing technology while maintaining a fresh, exciting look are critical concerns for any website. II's web design company has achieved both goals with the redesign. The new site features graduates, videos of students and staff, and many other new features including an upgraded Alumni and Employer section that allows continuing support to past and present students. "The new layout is great. This is by far the best site we've ever had." says Jason Anderson, Director of Installer Institute.
The new site offers three ways to obtain course and enrollment information.  Students can request a downloadable brochure in PDF format or have a full color printed version of the same material mailed first class to their home. The third and most popular choice is to request a professionally produced DVD that not only contains the PDF version of the course information, but also a video tour of the school and surrounding attractions.
The Alumni and Employer area of the site has made major improvements to the alumni job search function and also to the way employers post available positions. Alumni visiting the site can stay in contact with classmates, post resumes, and even send resumes directly to potential employers. The employer section has been improved as well, with the ability to post multiple jobs openings from one account and also connect with alumni directly through the site.
For more information visit www.installerinstitute.com