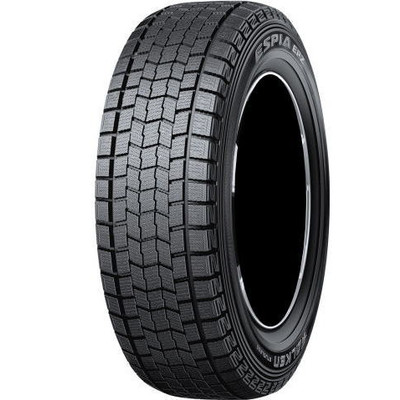 FONTANA, CA (August 26, 2010) – Falken Tire, a leader in high performance tire technology, introduces a new winter season tire, the ESPIA EPZ, designed to tackle the stubbornness of snow and challenges of ice as an alternative to traditional winter tires.
The newest generation winter tire is designed to keep the vehicle grounded through an advanced design incorporating micro-fiberglass-reinforced rubber that allows the ESPIA EPZ to surround ice- and snow-packed surfaces and fasten small "micro claws" into them, thus achieving stronger adherence to the roadway even when conditions are at their worst.
Additionally, a dual-purpose tread pattern offers both an "ice face" and "snow face," through a Falken-patented dual tread pattern, which provides for a wider center tread and expanded lateral shoulder area grooves, improving overall grip.  Featuring new canyon sipes technology inside the block, complex zigzag bodies that are angled and placed deeply within the tread enable it to flex and grab the surface more confidently.
The Falken ESPIA EPZ has also been designed with a self-maintenance mechanism built in.  By controlling aging and maintaining the fundamental functions of the tire through an internal anti-aging agent in the base tread, the ESPIA EPZ is able to fight ultraviolet rays and repeated bending, permitting the tire to work better and longer.
"This new tire features a tremendous amount of advanced Falken technology which will increase the ESPIA EPZ's performance on ice and snow, as well as dry road surfaces," said Andrew Hoit, Falken Director of Marketing. In addition, a shoulder-edge wave sipe provides a greater resistance to wandering.  All this makes the ESPIA EPZ a stronger tire that can take on severe weather conditions, and is definitely the tire to have for better performance when roadways prove tough to negotiate."
ESPIA EPZ will be available August 1, 2010 with sufficient inventory at retailers in preparation for the winter season.