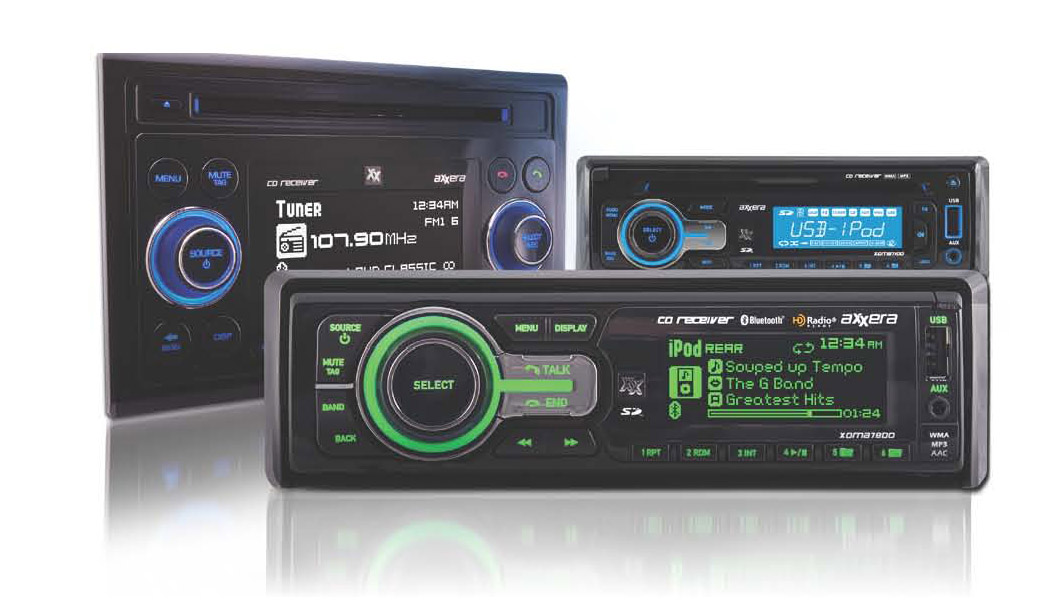 Dual Electronics Corporation announced today that its Axxera branded line of car audio products designed specifically for 12V specialists and independent retailers is now shipping. The new Axxera-branded lineup of Multi-Format CD Receivers represents Dual's strengthened commitment to the 12V industry. The first five models include four 1.0 DIN and one 2.0 DIN units ranging in price from $109.99 to $219.99 retail. Later this year, multimedia units and speakers will be introduced.

All Axxera Receivers provide exceptional value for the price. Features include a full-graphic LCD, a RGB feature allowing for custom color selection for the entire front panel, two USB inputs and built-in Bluetooth Wireless Technology with support for HFP, A2DP, AVRCP and PBAP profiles for hands-free calling, audio streaming, music control and phone book access from the receiver's front panel. All units offer direct USB control for most iPhone and iPod devices.

"We are excited about Axxera and the many benefits it offers to our retail partners," said Jim Braun, President and CEO, Dual Electronics Corp. "A new brand, quality products with rich feature sets, value price points, 2-year warranties and a MAP policy combine to offer great growth and profit opportunities for dealers. It is important for us to give the 12V specialists something new and different that they can use to create excitement, improve profits and build business and we designed Axxera to accomplish just that," added Braun.