Turn 14 Distribution, the industry leader in performance parts distribution, has partnered with 2011 Formula Drift Champion Dai Yoshihara to develop an all-new car for drifting and road race exhibitions in 2020. The car, based around the venerable Toyota AE86 chassis, offers a unique twist: it uses the turbocharged Honda K20C1 engine from the Honda Civic Type R. The car will be on display at Turn 14 Distribution's all-new SEMA booth #21321 in the Central Hall.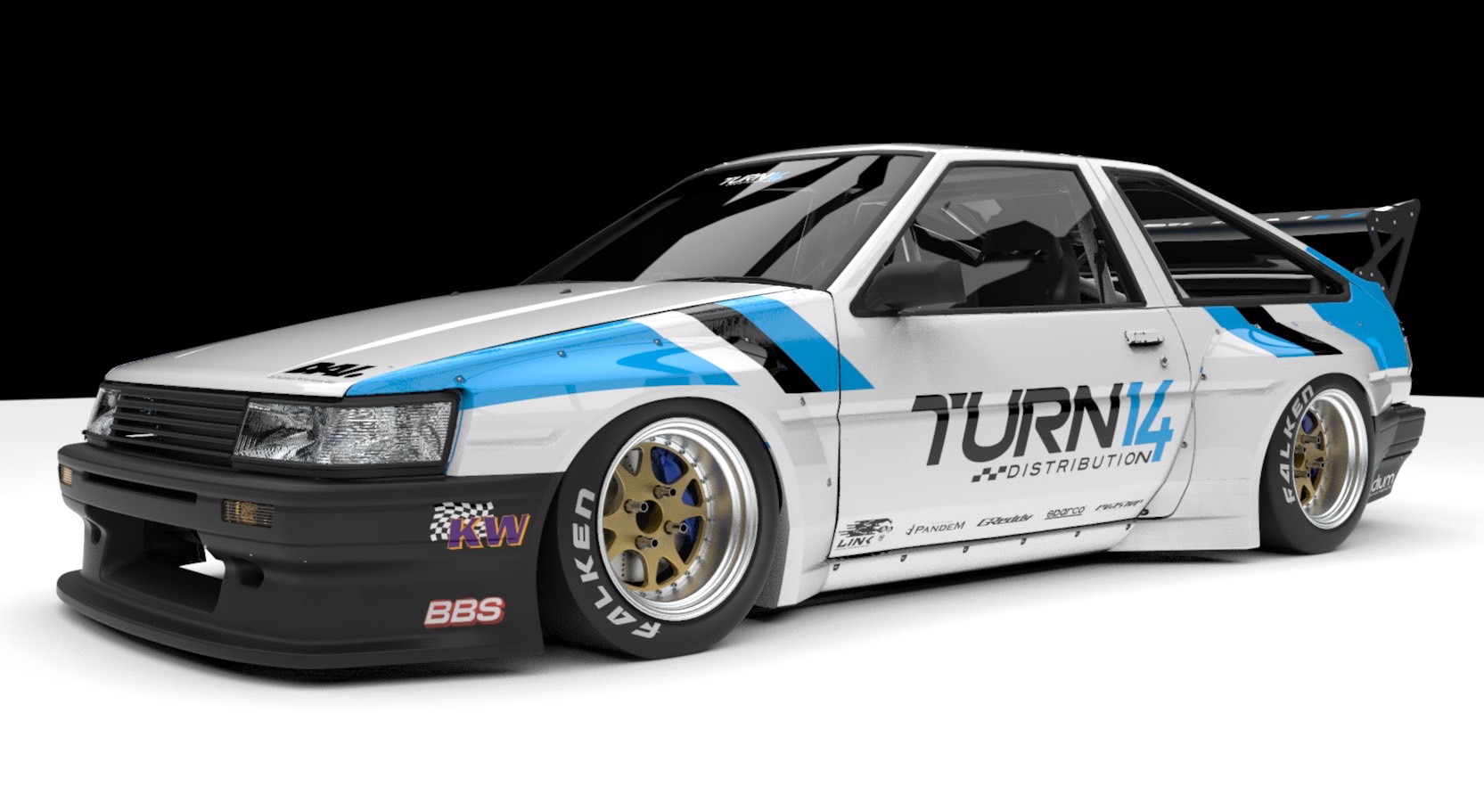 "The debut of the AE86R built by Dai Yoshihara at this year's SEMA Show is the perfect marriage of the classic Toyota AE86 chassis with the modern powertrain of the new Civic Type R. It's groundbreaking in that it's the first swap of the turbocharged K20C1 engine into the AE86 chassis. Purists may hate it, but I'm certain that enthusiasts around the world will love it," said Daryl Sampson, Turn 14 Distribution's Director of Marketing.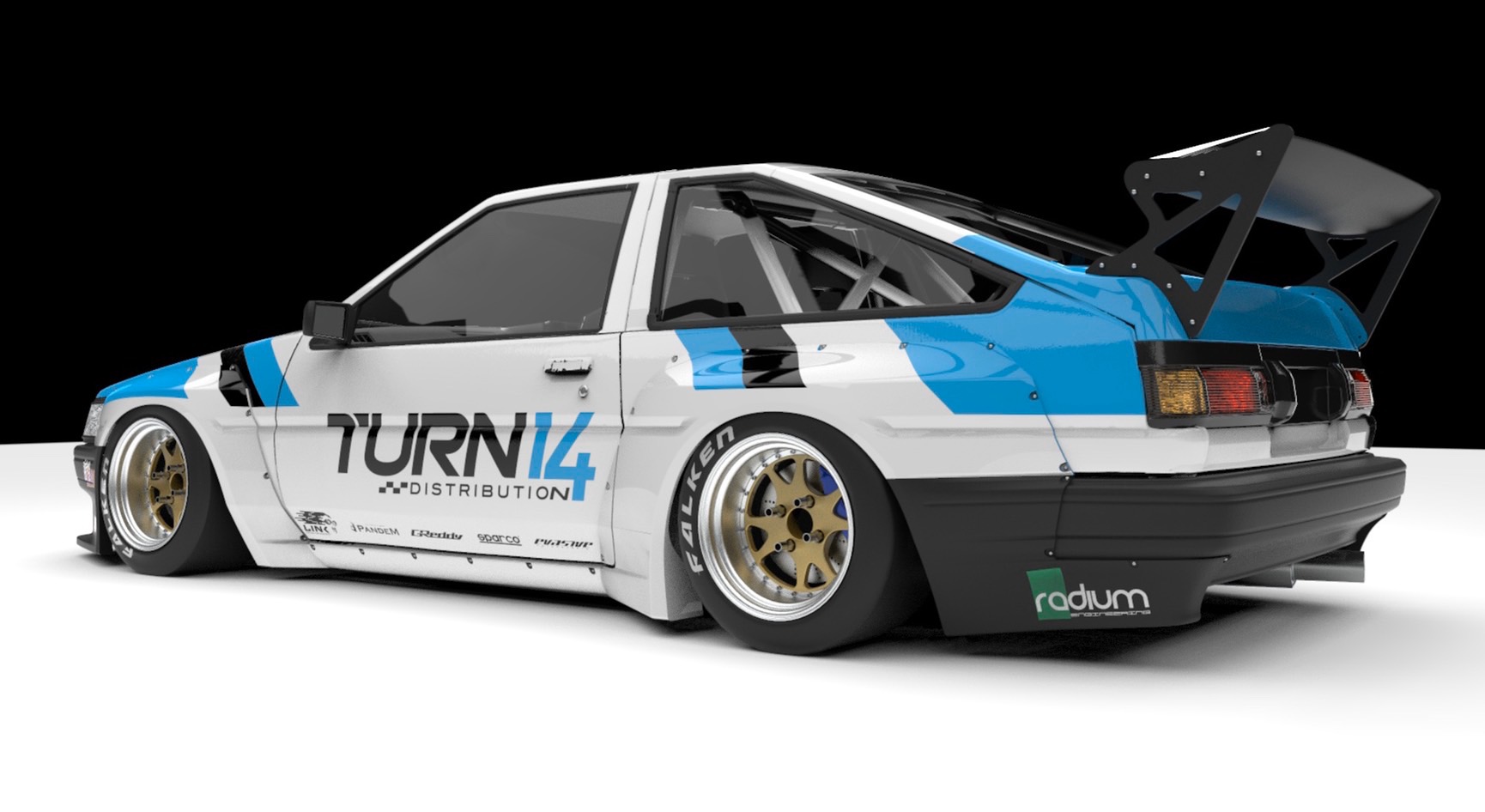 "The idea of owning another AE86 did come to mind on numerous occasions, but due to a hectic schedule with the Formula Drift Championship Series and recent campaigns in the Lamborghini Super Trofeo series in Asia, things never panned out—until now. I've been given the opportunity to relive my youth, thanks to Turn 14 Distribution and my supporting sponsors in building this dream machine," says Yoshihara.
The car, constructed over the last several months, came to life through a collaboration between Eimer Engineering and Evasive Motorsports. Eimer Engineering developed the race-prepared chassis, and the exterior features a one-off Pandem widebody kit manufactured by TRA-KYOTO, with dry carbon fiber mirrors from EVS.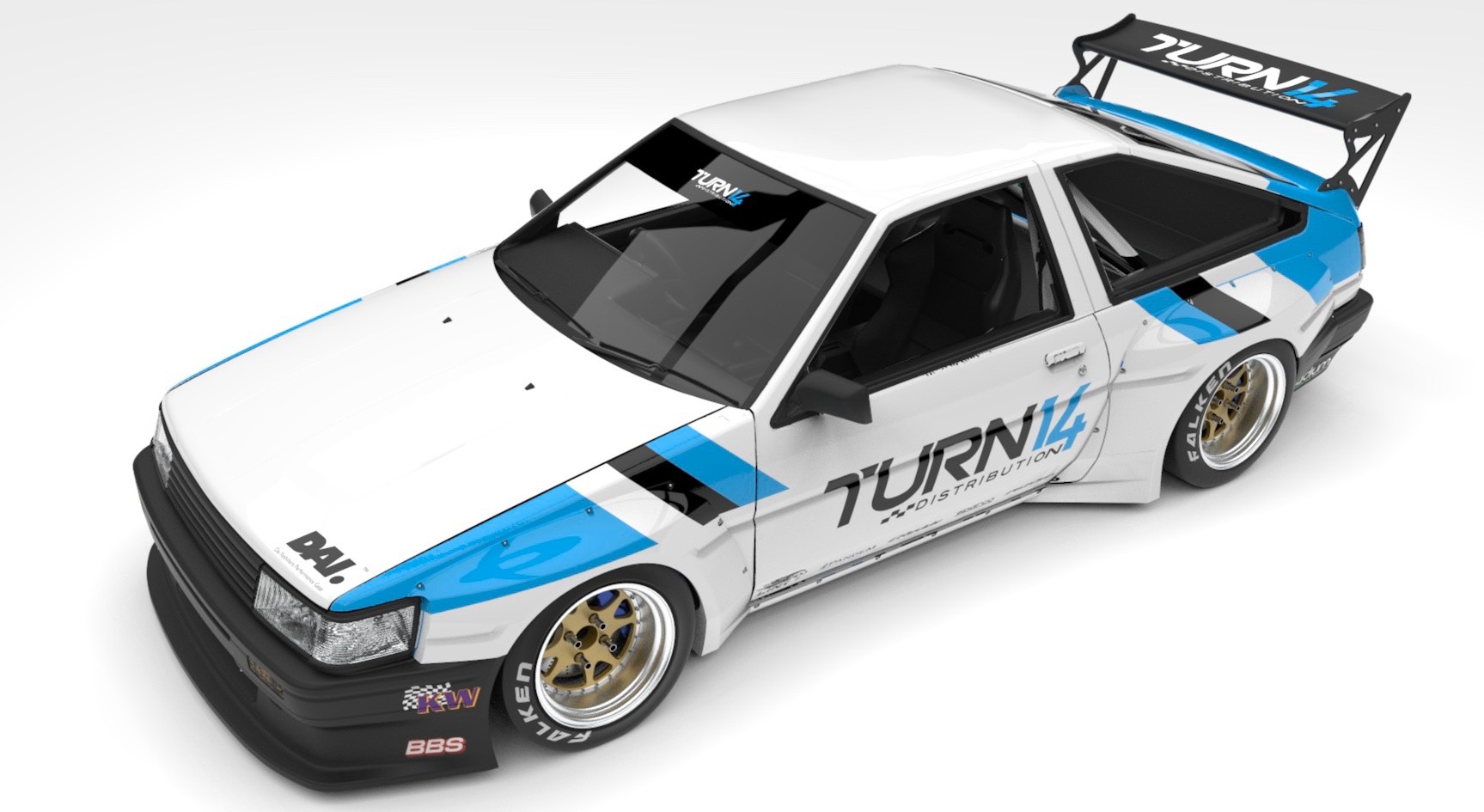 The Civic Type R engine has been twisted 90-degrees and set up for rear-wheel-drive use with the help of a transmission from the Honda S2000. KW Suspensions created a custom 3- way coilover system for the AE86R, and the car rolls on custom 15-inch BBS Motorsport wheels. A Radium Engineering fuel system supplies the engine with ample fuel, while the Sparco race seats and harness will help to keep Dai in place during drift maneuvers.