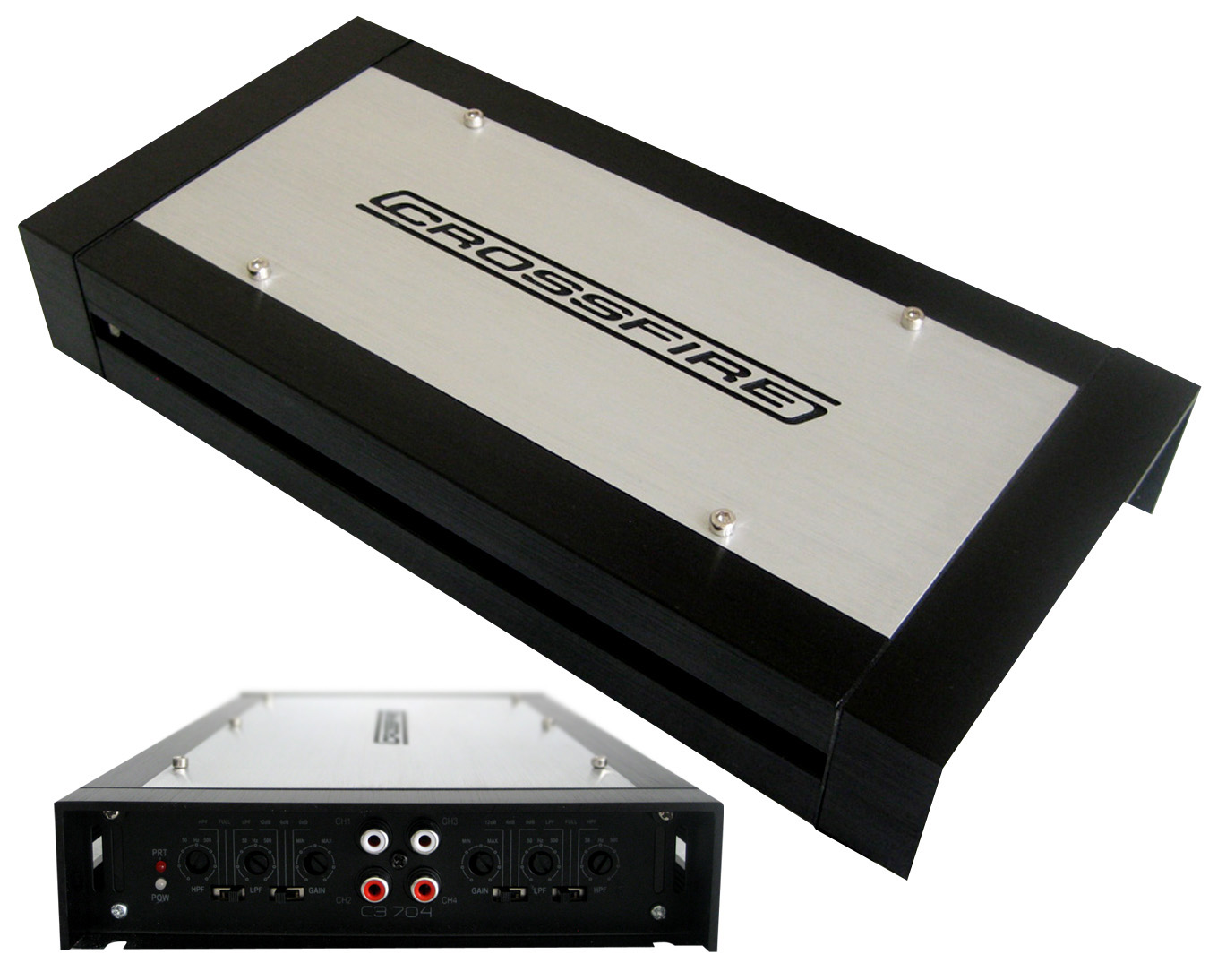 The C3 amplifiers are all about real value, the kind that is not only judged on price, but rather by the quality, power and performance you get for your dollar. With the smallest footprint we have ever offered, and smaller than most amps available from the majority of our competitors. With all the features and the newest technology designs, we know these amps will bring the power, and be one of the most reliable value amps on the market today. With features like SMD dedicated audio chip devices, FR-4 double sided PCB boards, and high efficiency Mosfet Power Supplies that are usually found only in amplifiers costing much more than the C3 line of amplifiers, we feel there is no better choice for your power needs than the C3 amplifiers, and you will to.
C3 501
Product Features:
SMD Dedicated Audio Chip Devices
International Standards FR-4 Double Sided Fiberglass PCB
Fully 1 Ohm Stable Mono Operation
High Efficiency MOSFET Power Supplies
Variable Low Pass Filter
Variable Bass Boost Control
Power On & Protection LED Indicators
Short-Circuit / Thermal / Overload / Under Voltage Protection
Small Footprint
Technical Parameters
4 Ohms 200w x 1 RMS@13.8
2 Ohms 340w x 1 RMS@13.8
1 Ohm 500w x 1 RMS@13.8
Variable Low Pass Filter 40HZ-180HZ
Minimum Load
Dimensions (mm) 254*122.3*45(10*4.82*1.78)
C3 704
Product Features
International Standards 94V0 Singled PCB
Fully 2 Ohms Stable Stereo Operation
Variable Low & High Pass Crossover Controls
Variable Bass Boost Controls
Power On & Protection LED Indicators
Short-Circuit / Thermal / Overload Protection
Technical Parameters
4 Ohms 70w x 4 This email address is being protected from spambots. You need JavaScript enabled to view it.
2 Ohms 100w x 4 This email address is being protected from spambots. You need JavaScript enabled to view it.
4 Ohms Bridged 160w x 2 This email address is being protected from spambots. You need JavaScript enabled to view it.
High & Low Pass Filter Variable from 50HZ-500HZ
Minimum Load 2 ?
Dimensions 366*180*45(mm) 14.41*7.09*1.78(in)
C3 102
Product Features
International Standards 94V0 Singled PCB
Fully 2 Ohms Stable Stereo Operation
Variable Low & High Pass Crossover Controls
Variable Bass Boost Control
Power On & Protection LED Indicators
Short-Circuit / Thermal / Overload Protection
Technical Parameters
4 Ohms 2x100w This email address is being protected from spambots. You need JavaScript enabled to view it.
2 Ohms 2x150w This email address is being protected from spambots. You need JavaScript enabled to view it.