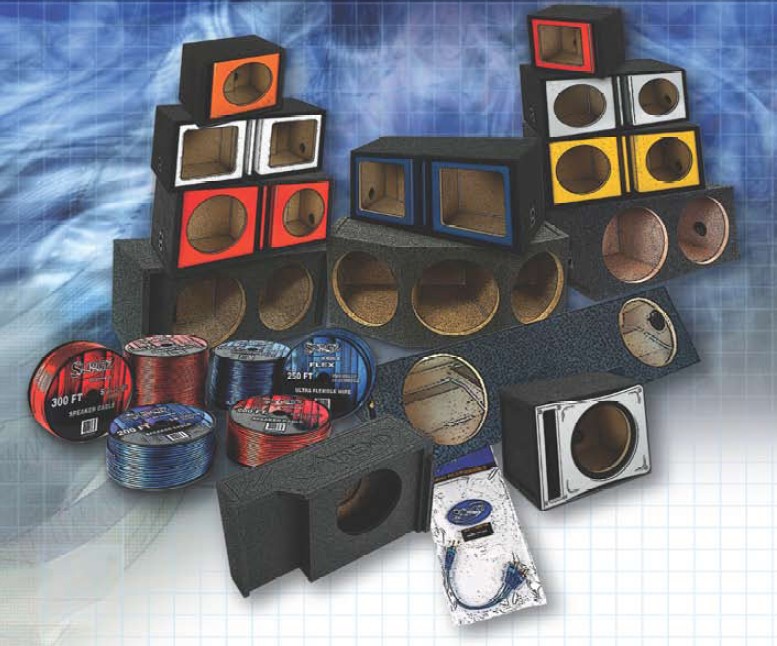 CHICAGO, IL – September 1, 2010: Atrend™, a leading provider of 12volt accessories and speaker enclosures announced that M.A.G. Sales has joined forces with Atrend and will be responsiblefor the company's sales territory throughout the entire state of Florida. The announcement was made byAtrend National Sales Manager Steve Spence.
M.A.G. Sales has many years of experience in the mobile audio industry and pride themselves oncustomer relations. They recognize the importance of treating the customer with respect and urgency, andfor that reason they are a perfect fit for Atrend Enclosures. M.A.G. has the knowledge and experience towork with distributors as well as retailers. With an impeccable sales structure, Atrend is completelyconfident that M.A.G. will exceed above and beyond expectation. M.A.G. also brings true professionalism,while offering in depth technical support, and have the ability to solve many of the problems dealers findthemselves facing every day.
With headquarters centrally located in Florida and representation stemming throughout the Floridaterritory, M.A.G. Sales has quickly become a very well respected manufacturers' representatives in the12volt market. Atrend has a positive outlook on the new relationship and feel that the addition of AtrendEnclosures in the Florida territory is a positive move. M.A.G. sales & distributing will help strengthenAtrend's position as a key supplier of quality built enclosures including vehicle specific enclosures, wiringkits, and cables to distributors as well as retailers conducting business in Florida.
For more information, contact Atrend by visiting www.atrendusa.com or by calling world headquarters @ (888)-734-6333 or contact M.A.G. Sales at 305-594-4947 or by visiting www.mag-ce.com