Many companies are releasing Black Friday and Cyber Monday specials quickly, which is wonderful news for anyone hoping to save money now rather than at the end of the month. The greatest early Black Friday and Cyber Monday deals available right now are listed below, along with what to expect from 2022 Black Friday and Cyber Monday in the coming days.
PASMAG's Guide To Black Friday and Cyber Monday Deals
---
AEROFLOW DYNAMICS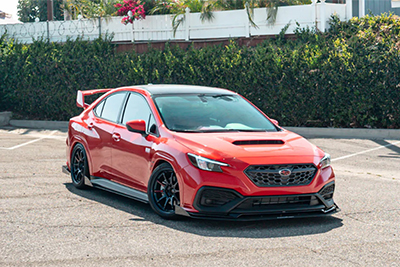 2022 Subaru WRX Full Aero Kit: $1,300.00 $1,170.00: $1,300.00 $1,170.00
Aeroflow Dynamics' aero kit is designed for the 2022 Subaru WRX. The kit includes: Front Splitter, Side Skirts, Rear Diffuser and is made from aerospace lightweight aluminum (no ABS plastic). The kit is made in the USA and comes fully CNC and is professionally powder coated. All parts comes pre-drilled and fitment is guaranteed! Hardware included. Receive up to 40% off online. https://www.aeroflowdynamics.com GO TO TOP
---
DRESS UP BOLTS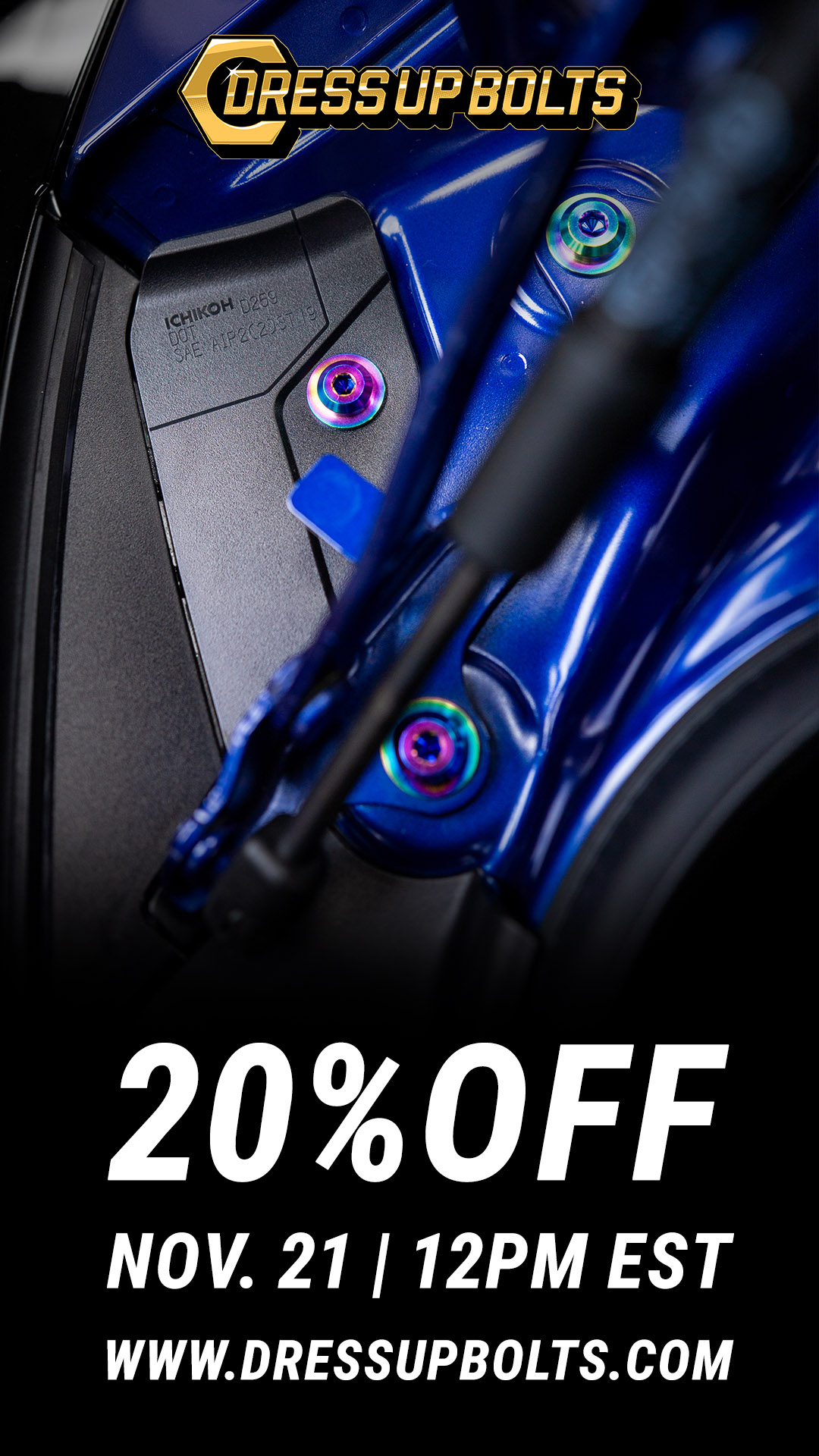 Starting November 21 at 12:00 PM EST, you can get 20% of everything from Dress Up Bolts with their biggest sale of the year! No code required, discount applied at checkout. www.dressupbolts.com GO TO TOP
---
DURAFLEX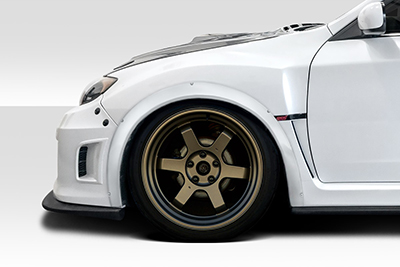 2011-2014 Subaru Impreza WRX STI 4DR Duraflex Rally Front Fender Flares - 2 Pieces: $188.00 $112.80
Hand laid, high quality 6 oz. fiberglass. Signature black finish. High quality weather resistant aluminum mesh grille (where applicable). Proprietary polymer blend for maximum flexibility. Increased durability and longer service life. Modified Aerodynamics. Reduced damage rate up to 75%. Limited warranty and satisfaction guarantee. 40% off of in-stock items only. Use promo code: 40BLKFRI22. https://www.extremedimensions.com GO TO TOP
---
SOCAL GARAGEWORKS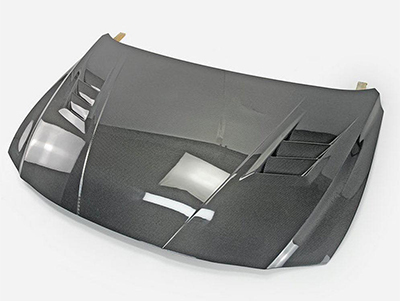 SoCal GarageWorks 2022 Elantra N AMS Vented Carbon Fiber Hood (Pre-Order): $1,795.00 $1,600.00
This hood is estimated to weigh around 21lbs out of the box cutting the weight reduction by 1/2 of the OEM hood. Hood is not track proven but is more of an exterior aesthetic and has a functional hood vents that brings air into the engine compartment to allow cooling of the motor. Hood uses OEM hood prop (use with hood struts not tested yet). Fitment might require some adjusting per customer once installed on their car. Hood comes with a gel coat but it is recommended for higher heat climates and or colder climates that this hood be re-cleared eventually. This is designed to be installed out-of-the-box and does come with an adjustable latch loop to adjust fitment when closed. Current production is made-to-order and will come by SEA Freight then UPS ground to your door. SEA Freight is 45-60 days then ground delivery depending on where you live is 5-10 days. SoCal GarageWorks' largest sale of the year starts on November 2nd and ends on November 30th. All the products you've been wanting from exterior to steering wheels and more! Here is your chance to save on all these amazing products. No discount code required all automatic at checkout. https://scgarageworks.com GO TO TOP
---
AIR LIFT PERFORMANCE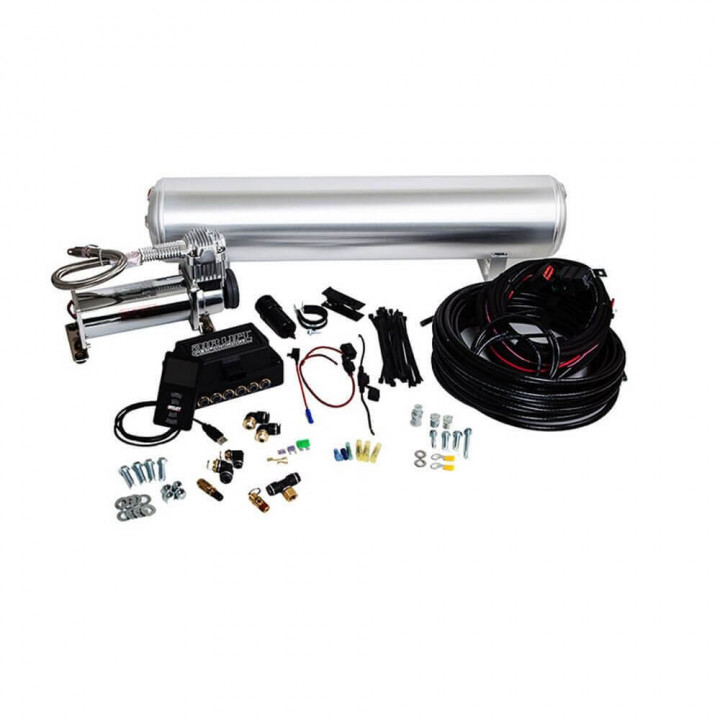 Air Lift's biggest sale of the year with up to 15% off qualified products. No codes, no gimmicks… just an awesome sale! Did we mention FREE shipping on orders over $1,000? https://www.airliftperformance.com GO TO TOP
---
ALDAN AMERICA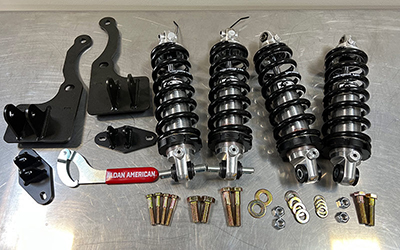 Aldan America Coilover Kit for 1996 Chevrolet Corvette: $2,499.99 $2,249.99
Upgrade your Chevrolet C4 Corvette front and rear suspension to Double Adjustable coilovers with Aldan American's, Track Comp Series, front and rear coilover conversion kits. Improve your cornering, braking and handling today. Save 10% off. Use code: FRIDAY10 at https://aldanamerican.com. GO TO TOP
---
BAG RIDERS
Bag Riders Air Lift Performance 3P Air Management Package: $1,955.00 $1,661.75
The 3P from Air Lift Performance is a pressure based management that features 5 user-programmable pressure presets and individual, four corner, air spring control. The 3P's wired digital controller displays all four bag pressures as well as the tank pressure. The controller uses a full color, backlit screen and features a rotatable keypad that allows for horizontal controller mounting. Air Lift's mobile app allows the vehicle to be put into a 'show mode' which enables you to remotely control the air suspension using your Bluetooth enabled smart phone (iPhone/Android) from a distance once the vehicle has been turned off. No additional hardware is required to use this feature, it is built into every 3P and 3H system! Future system updates can be applied through the app as well. If you're looking for a system that takes both pressure and height into consideration, you should look into purchasing the Air Lift Performance 3H Air Management Package. If you'd rather get the 3P to start, you can always upgrade to the 3H at a later date by purchasing Air Lift's 3P to 3H Upgrade Kit. With Bag Riders' Black Friday deals going on now, you can save $300 on Air Lift 3P management packages and so much more! Whether you want to upgrade or pick up your first kit, the time to do it is now! No coupon code needed. https://www.bagriders.com GO TO TOP
---
BLACK FOREST INDUSTRIES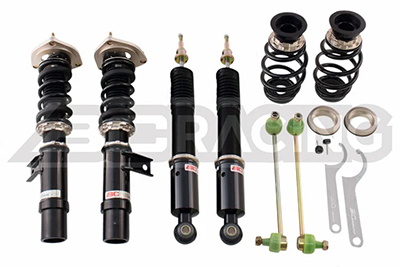 BC Racing MK6 Golf R Coilover Kit: $1,195.00 $800.00
The BC Racing BR Series model is the perfect choice for street driving and the occasional road course or auto-cross duty. With easily accessible adjustment knobs for the fine-tuning compression and rebound, ride height adjustment independent of shock stroke and spring preload, having a performance coilover system has never been easier. The driver chooses how low or high the vehicle sits and a BR Racing patented concave lower locking ring keeps it locked securely in place. BC Racing front camber plates also allow a driver to get the perfect alignment setup with compromise. It's Clearance Time at Black Forest Industries! Maxton Design, Rotiform wheels, BC Racing coilovers, Niche wheels, JOM gauges, Burger Tuning parts and much more are in stock and ready to ship at amazing prices! Many of which will never be at this price again. Don't wait, because these will go fast! https://blackforestindustries.com GO TO TOP
---
BLOX RACING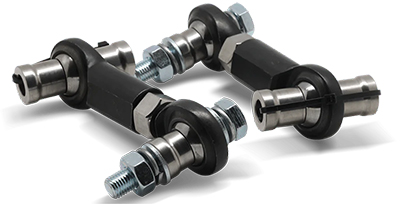 BLOX Racing Rear Adjustable Endlinks 13+ FRS/ BRZ/ GT86; and 08-21 WRX/ STi and 09-13 Forester: $145.00 $72.50
BLOX Racing features these Rear Endlinks for 13+ FRZ / BRZ / GT86 and 08-21 WRX / STi and 09-13 forester. These high-quality steel Rear Endlinks in combination with a 2-piece allow the highest load capacity for use with any stiffer aftermarket sway bars. https://bloxracing.com GO TO TOP
---
ISC SUSPENSION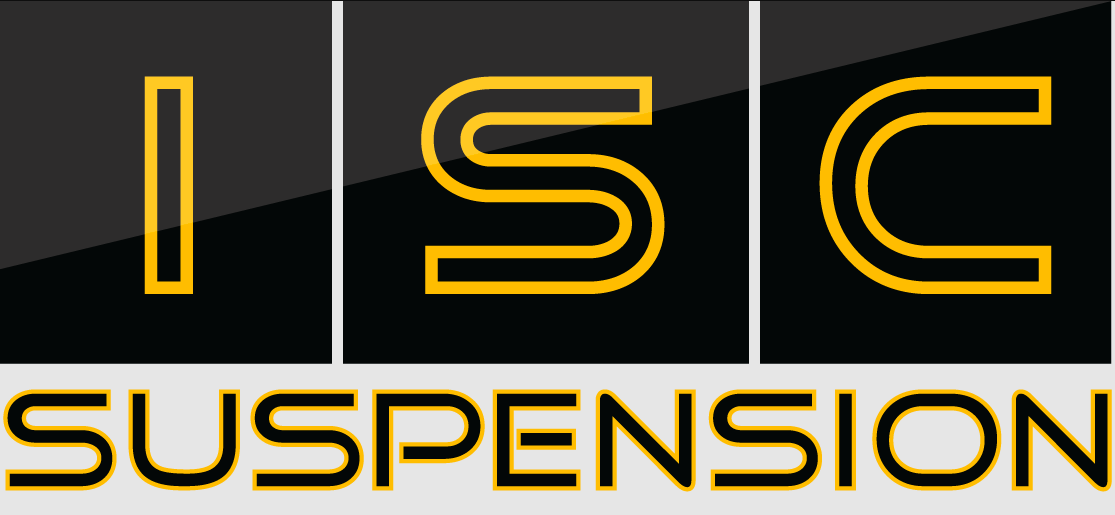 All products sitewide: 10% OFF w/ coupon code BFCM22
Free coilover covers w/ every coilover purchase
Select open box / scratch + dent+ clearance items: Up to 40% off
Giveaway: Spend $250.00 or more during this sale, and get entered into our giveaway raffle. The winner will be chosen after the holiday sale, and recieve $500.00 cash!

Black Friday + Cyber Monday is right around the corner, but we were just "too pumped", and needed to share the upcoming details of this year's promotions with you all NOW, including a $500.00 giveaway! https://iscsuspension-na.com GO TO TOP
---
KSPORT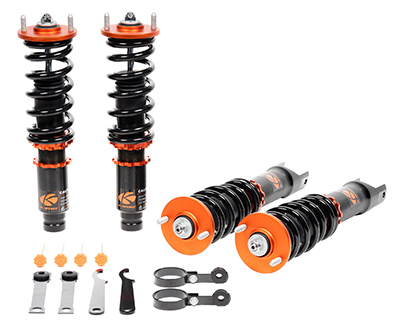 Ksport Kontrol Pro 03-08 Nissan 350Z Coilovers: $1,200.00 $1,020.00
The Ksport Kontrol Pro Nissan 350Z Coilovers provide the ultimate in suspension technology for your vehicle both on the street and at the track. Featuring 36 levels of damping adjustment, Kontrol Pro allows you to easily dial in your system for both handling and comfort. For those seeking a lowered stance as well as improved handling and response at a high value, the Ksport Kontrol Pro Coilover Kit is the perfect choice. https://ksportusa.com GO TO TOP
---
ROUGH COUNTRY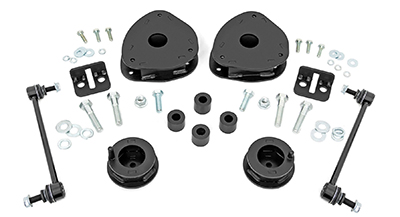 Rough Country 1.5-Inch Lift Kit - 2021-2023 Ford Bronco Sport 4WD: $249.95 $199.95
Rough Country's 1.5" lift kit is exactly what your 2021 Ford Bronco Sport needs to achieve the aggressive look it was meant to have. The bolt on spacer kit is easy to install, and offers you an enhanced lifted look without sacrificing ride quality. This 1.5" kit accommodates 245/65 R17 so you can complete the classic off-road styling that Bronco is known for. Save up to 33% on select kits! https://www.roughcountry.com GO TO TOP
---
ULTRA RACING USA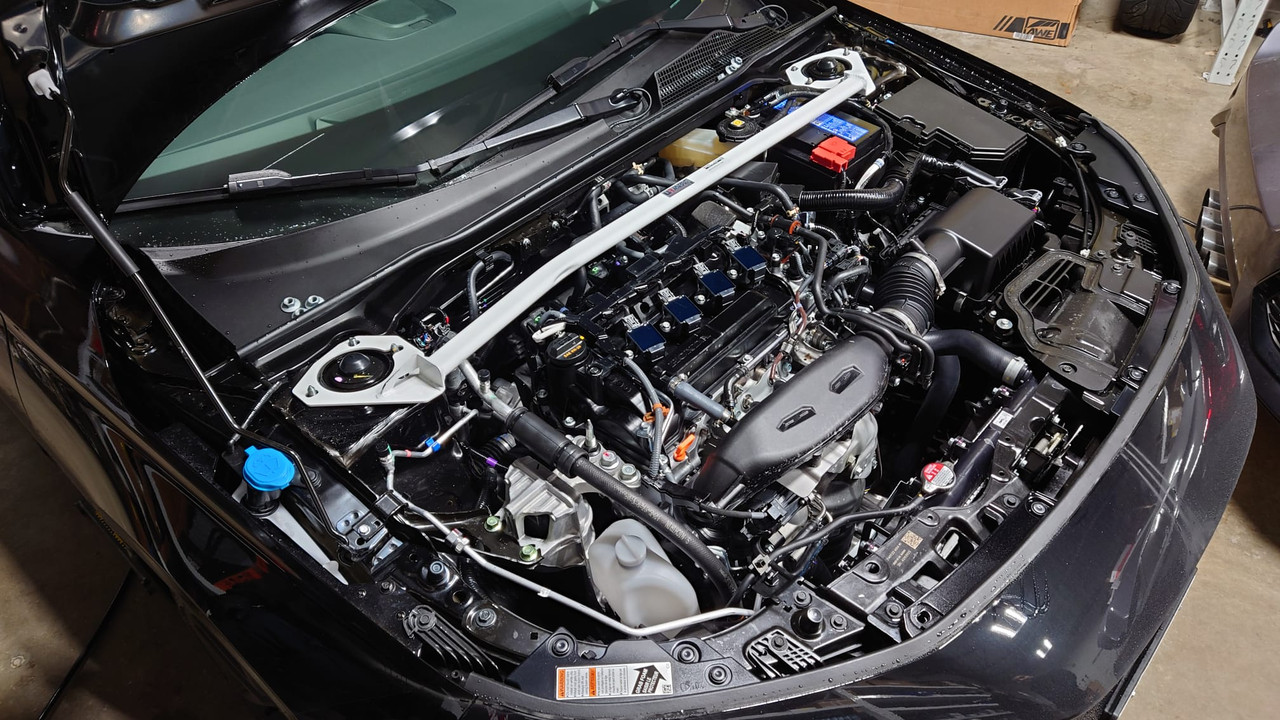 Ultra Racing USA Honda Civic (FC/FK/FE/FL) 2016-2022 / TYPE-R (FK8) 2018-2021 - front strut bar (2 points): $220.00
This bar protects the chassis from flexing while cornering and is connected to the top of the front strut towers, which are often found in the engine compartment. By keeping the strut towers from flexing, it makes the chassis more stiff and improves handling. It also helps with shock tower loads and evenly distributes stress throughout the chassis. Ultra Racing USA's front strut bars come in a one-piece design that offers more stiffness and overall performance compared to a front strut bar that is multi-pieced, which is why customers pick their front strut bars over the multi-pieced, flexible built front strut bars made by other firms. Enjoy 15% off and free shipping when you spend $600+! No need to enter any promo codes; just add your item(s) to your cart, and we'll apply your discount for you at checkout. https://ultraracing-usa.com GO TO TOP
---
WHITELINE USA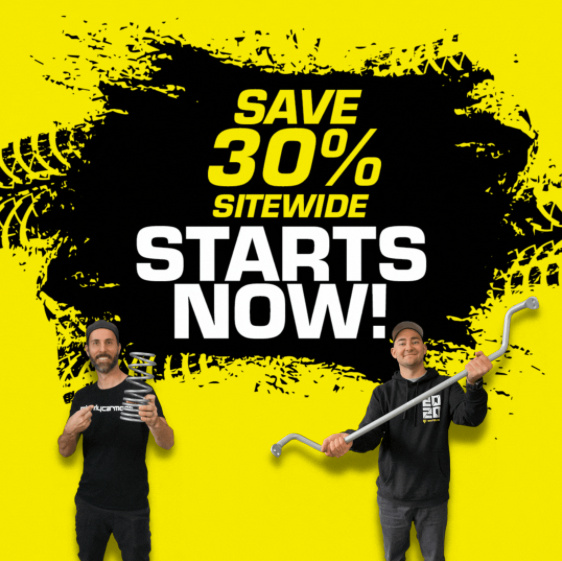 All products sitewide: 30% off
Whiteline boasts a worldwide reputation as a leading manufacturer of replacement, enhancement and performance suspension components that deliver significant gains in vehicle balance, steering precision, grip levels and outright driving performance. Consisting of adjustable sway bars, lowering springs, MAXG coilovers, handling kits, chassis bracing, alignment products and chassis control bushing kits, Whiteline products provide automotive workshops, tuners, enthusiasts and racers with innovative solutions to suspension and handling problems while delivering proven performance & problem solving outcomes for many of the worlds vehicle platforms.https://whitelineperformance.com GO TO TOP
---
YELLOW SPEED RACING USA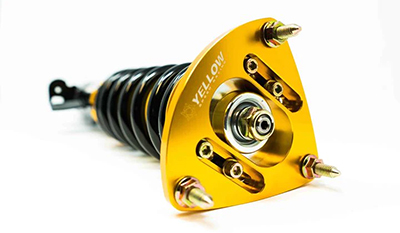 Yellow Speed Racing USA Dynamic Pro Sport Coilovers - Honda Civic Type R 2017-2021 (FK8): $1,325.00 $1,060.00
DYNAMIC PRO SPORT coilovers are designed and developed for motoring enthusiasts desiring excellent handling without sacrificing ride comfort. This suspension system features 33-way adjustable dampening settings and full length ride height adjustment to meet every driver's handling desires. Pillowball mounts and adjustable camber plates are included for front and rear on most kits to increase steering response, while aluminum upper mounts with hardened rubber bushings are used on some applications for noise reduction. This suspension system is ideal for daily driving and occasional track use. Vehicle ride height can be lowered at least 2.5" or more on most application. Thousands of suspension upgrades - ALL 15% off! https://yellowspeedracingusa.com GO TO TOP
---
FIFTEEN52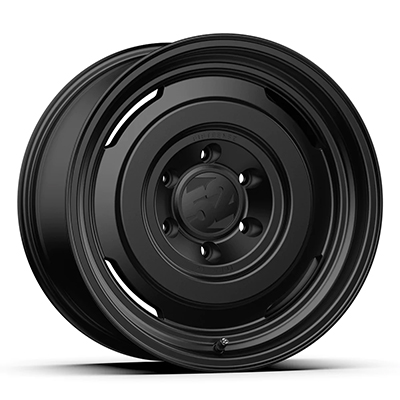 Fifteen52 Analog HD Asphalt Black Wheel: $334.80 $217.62
Introducing the Analog HD, a modern rendition of classic style. As Fifteen52 continues in their journey to remap off-road performance for everyday use, they thought it'd be a good idea to bring back a classic steel wheel with some minor adjustments and added functionality. Fifteen52 went to the drawing board and started with an all-aluminum construction to reduce unsprung weight, added some dimension to the center section that would channel airflow through the slotted pockets to your brake system, and included a reinforced flange design. Available in 16" and 17". Current Bolt Patterns Available: 6x139.7, 5x127 and 5x150. Popular vehicle fitments such as: 2021 Bronco, Toyota Tacoma, Toyota Tundra, Jeep, Land Cruiser, and many more! Fifteen52 announced their biggest sale ever - 35% off everything online! Buy a set of wheels and receive free shipping in continental USA. https://fifteen52.com GO TO TOP
---
KANSEI WHEELS
Be on the lookout for EXCLUSIVE Subscribers Only Early Bird Access Discount Code that will be sent out Wednesday Nov. 23rd at 7:00 AM PST to use before the public! New wheels dropping! Grab yours during the biggest sale of the year! https://kanseiwheels.com GO TO TOP
---
METHOD RACE WHEELS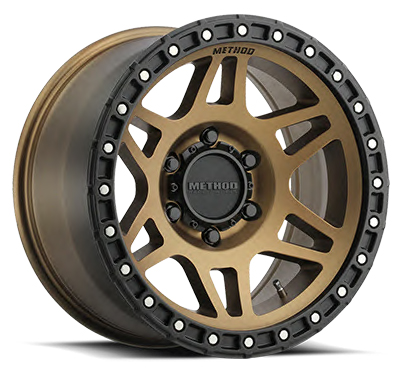 METHOD 312 Bronze, Matte Back Lip, Wheel: $405.00 $344.25
The 312 Standard Wheel features a tough 6 windowed point design with debossed METHOD logos. The lip undercut simulates a true beadlock wheel and has replaceable lip bolts with optional colors available. It boasts a strong 2,650- 3,640 lbs. load rating. https://www.methodracewheels.com GO TO TOP
---
VOSSEN

Sets of 4 wheels: Up to $1,800 off
Vossen announced their Black Friday Sale. Here are 10 wheels on sale! Sale excludes shipping and wheel accessories. https://vossenwheels.com GO TO TOP
---
TIRES
TIRESTACKS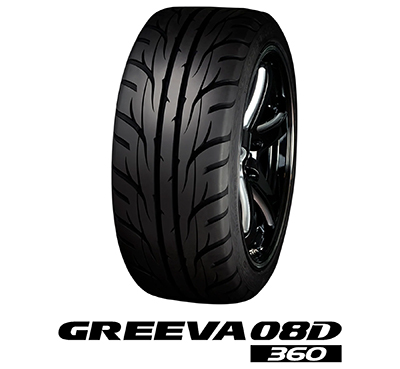 Valino Greeva 08D - 360TW Tire: 10% off
The Valino Greeva (Grip+Innovation) aimed to build the best tire for the grassroots drifting enthusiast. To achieve this goal of the best grassroots drifting competition tire the engineers developed this tire at the world famous Ebisu circuit. The tread pattern is designed specifically for heat dissipation under the abuse of hot lapping in tandem trains. The Compound has been perfected by rigorous testing by Andrew Gray (Formula D Japan Champion) and Naoto Suenaga (G1DP driver and member of Team Orange. Both veterans of the circuit, they provided valuable feedback on increasing grip and longevity. Through their feedback, the Valino engineers were able to further refine the tread pattern and developed an innovative compound that can outlast the competition. https://tirestacks.com GO TO TOP
---
CAR LIGHTING DISTRICT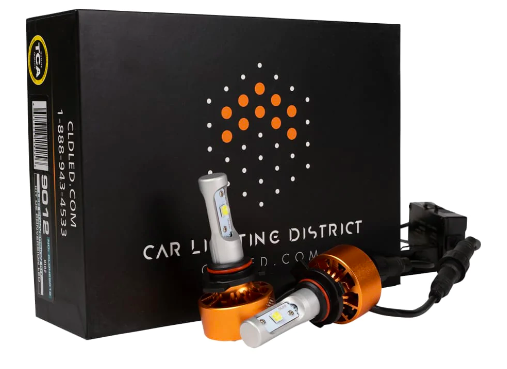 Entire site: 20% off w/ promo code BLACKFRI20
Orders over $250: 25% off w/ promo code BLACKFRI25
Orders over $500: 35% off w/ promo code BLACKFRI30
Car Lighting District is a LED manufacturer that provides you with all types of LED bulbs available for your cars. They use only the best components to create their products and made sure that 99% of vehicles equipped with halogen bulbs can be converted to LED with an easy plug & play installation. https://www.carlightingdistrict.com GO TO TOP
---
KC HILITES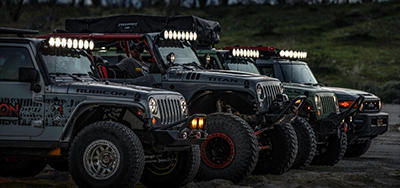 KC HiLites Gravity® LED Pro6 LED Light Bars: $849.99 Enter coupon code KCEARLY22 at checkout for a 15% discount
Inspired by off-road racing and tested by KC racers, the Gravity Pro6 LED Light Bar breaks all performance barriers providing the most durable, robust and scalable LED light bar design available today. Pro6 LED Light Bar uses KC's patented Gravity Reflective Diode (GRD) technology to provide high output at a fraction of the wattage delivering visibility and clarity second to none. Pro6 LED Light Bar is designed with KC's patented Infinity Ring system allowing you to add or remove optical inserts as your needs change. Additionally radius pivot points between each segment allows you to straighten or radius your lights. From Off Road Racing and UTVs to Jeeps, Trucks and SUVs Gravity Pro6 LED Light Bars are built for performance and aesthetic flare. https://www.kchilites.com GO TO TOP
---
ORACLE LIGHTING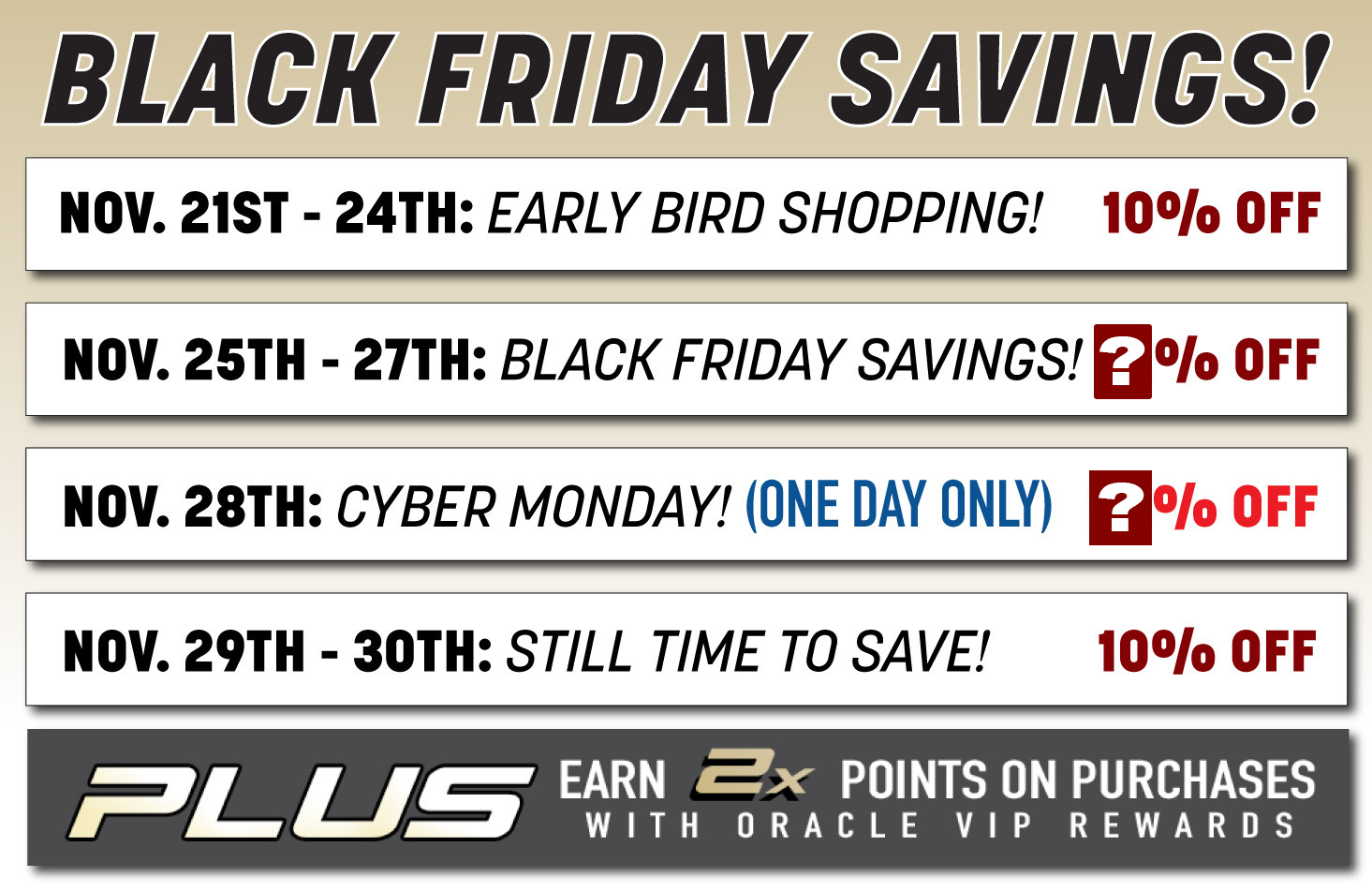 21st-24th: Early Bird Shopping, 10% off (get your shopping done now before family comes over)
25th-27th: Black Friday Savings, (?)% off
28th: Cyber Monday, (?)% off
29th-30th: Still time to Save, 10% off
We are planning site wide savings over the next several days from November 21st-30th. Below you can see what we are planning, site wide 10% off with mystery good deals to be released on the days of Black Friday and Cyber Monday. https://www.oraclelights.com GO TO TOP
---
TYPE S
TYPE S HyperBright™ Smart LED Interior Kit - 24 Inches: $59.99 Use code: THANKS22 and get 15% off
Upgrade your interior lighting. Add some character to your ride with the HyperBright™ Smart LED Kit from TYPE S, featuring HyperBright™ multicolor light strips and a smart hub controller for a custom lighting experience using the TYPE S LED app. Early Black Friday Sale - 15% off with code THANKS22. https://typesauto.com GO TO TOP
---
MOUNTUNE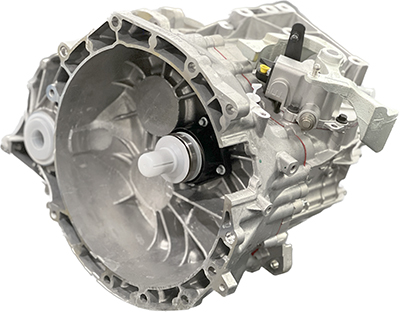 Mountune Stage 1 Focus ST Gearbox: $4,799.00 $4,749.00
Mountune's Stage 1 Focus ST gearbox is a great solution for those looking to replace their tired and worn original gearbox. They start with a brand new original Ford (Getrag) MMT6 gearbox, then each box is disassembled and inspected to ensure each part and component meets specification. Mountune then reassembles the gearbox with their carbon lined upgraded synchros and steel caged primary bearings. A Quaife ATB differential is added to ensure maximum traction and improved cornering. New deals added for November! Up to 25% off sitewide! https://www.mountuneusa.com GO TO TOP
---
R1 CONCEPTS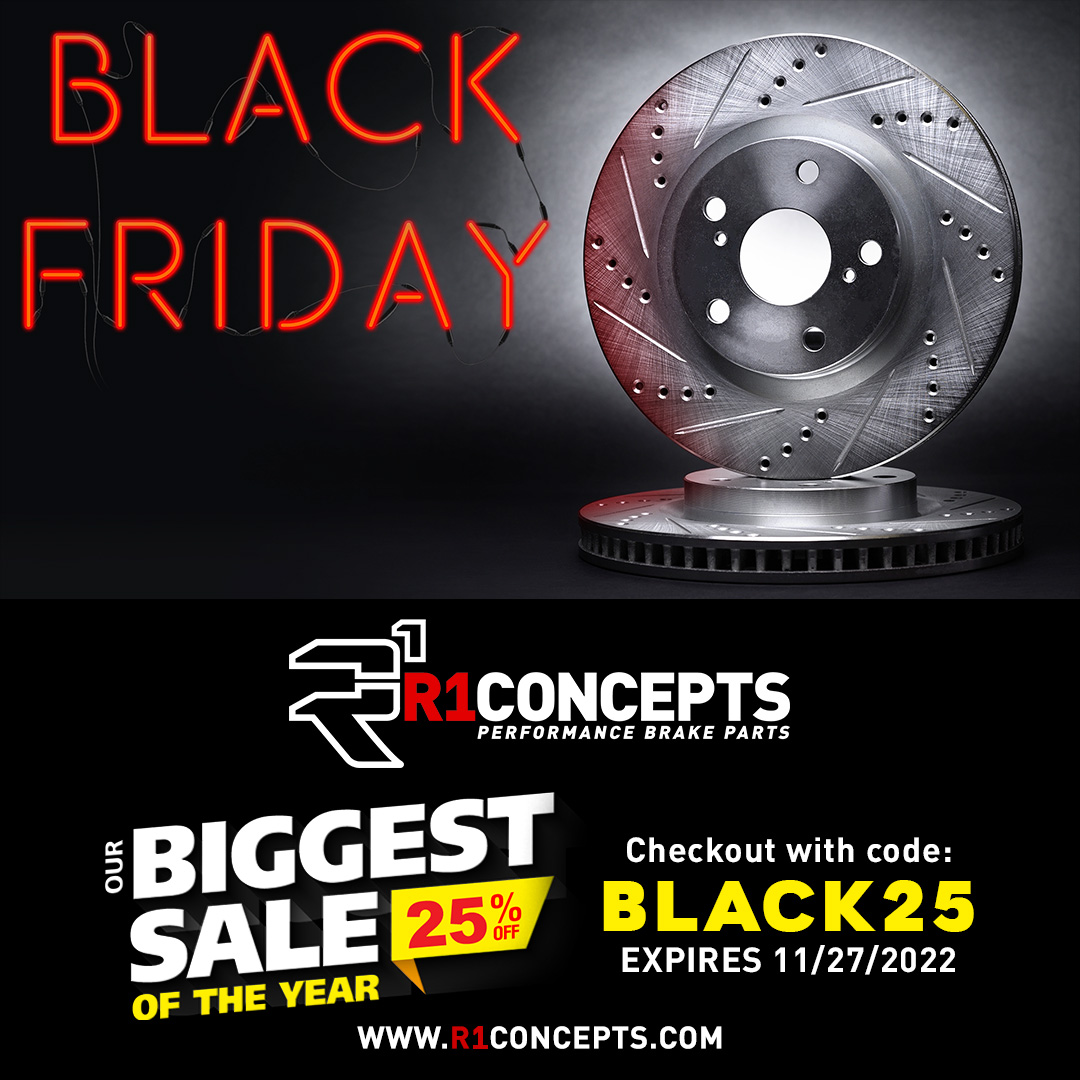 Black Friday (11/21-11/27): 25% off + Free Shipping w/ promo code BLACK25
Cyber Monday (11/28-11/30): 25% off + Free Shipping w/ promo code CYBER25
Brakes are one of the most important safety features on your car, and if they aren't in good condition, you could be putting yourself and your passengers at risk. If you're in the market for a new set of brakes, this is the perfect time to buy. R1 Concepts is offering a 25% discount on all brake products for Black Friday and Cyber Monday. So don't miss out – upgrade your brakes today! https://www.r1concepts.com GO TO TOP
---
DESIGN ENGINEERING INC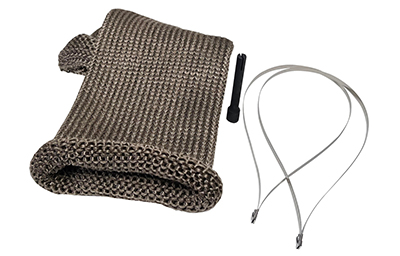 Design Engineering Inc. Titanium Knit Exhaust Sleeve - 3" x 12": $35.79
Titanium Knitted sleeves are available in different precut lengths and by the foot sizes. They have a maximum temperature rating of 1800°F with a continuous rating of 1382°F. Perfect for larger exhaust pipes as they can expand up to 1.5 times normal diameter allowing to install over flanges and sensor threads. You can cut to length and simply roll the ends. Protect components and keep heat from transferring into the cabins. 20% off all products on www.designengineering.com and www.deipowersports.com GO TO TOP
---
HPS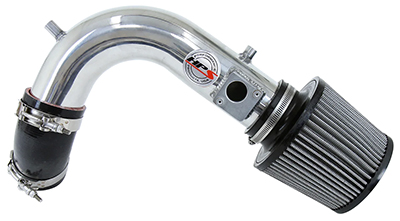 HPS Shortram Air Intake Kit 2009-2014 Acura TSX: $289.00 $245.99
HPS Performance 827 Series air intake kit (Part # 827-105) for 2009-2014 Acura TSX 2.4L offers a free-flowing 3 inch mandrel-bent aluminum tube induction system designed to produce dyno proven performance gains - increase horsepower +8.3 whp , torque +7.6 ft/lbs and improve throttle response while maintaining safe air fuel ratio. Early Black Friday Deals. Save up to 40% off HPS best-selling products. https://hpsperformanceproducts.com GO TO TOP
---
HYBRID RACING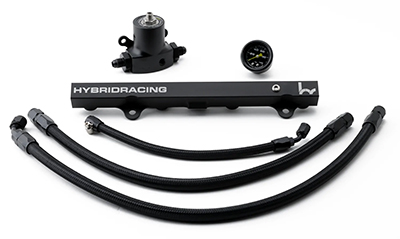 Hybrid Racing K-Series Swap Standard Fuel System Package (92-00 Civic & 94-01 Integra): $593.98 $472.12
The Hybrid Racing K-Swap fuel line was designed to be a simple pre-assembled kit to adapt your stock fuel system to that of a K-Series engine. https://www.hybrid-racing.com GO TO TOP
---
INJEN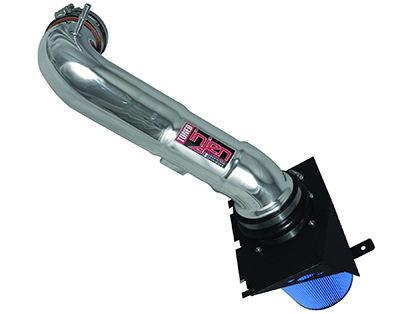 Injen PF Cold Air Intake System (Polished) - 2009-2010 Ford F-150 V8-4.6L 3 Valve: $424.95 $318.71
Does your ride need some excitement added to it? Of course it does and why would that ever be a question?! Well, you're in luck because the engineers at Injen Technology have you covered. Check out this Injen PowerFlow (PF) intake to fulfill all of your horsepower desires. The Injen PF cold air intakes have dyno proven power gains that don't lie. The 6061-T6 aluminum tubing offers superior airflow and styling, plus it's available with multiple finish options, allowing you to choice on the finished look inside your engine bay. Injen's biggest sale of the year is now starting a day earlier! LIVE NOW (November 24th) through Cyber Monday (November 28th), take 25% off our entire product line! Also, any order above $200.00 will receive FREE SHIPPING within the continental United States! https://injen.com GO TO TOP
---
INTEGRATED ENGINEERING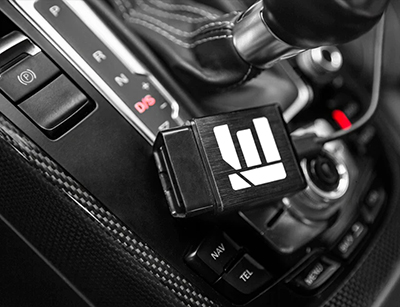 IE Audi S4/S5 B8 & B8.5 DSG Tune (2010-2016 S-Tronic Transmission): $699.00 $594.15
SHIFT FASTER, DRIVE FASTER - The IE DSG Tune for your Audi B8/B8.5 S4/S5 3.0T delivers increased power, higher RPM limit, faster shifts, optimized shift points, adjustable launch control and additional transmission performance features when paired with a matching ECU tune. Acceleration times will greatly improve turning your tuned 3.0T into a fully rounded performance monster. 15%-20% off tunes and 10%-25% site wide. https://performancebyie.com GO TO TOP
---
UNITRONIC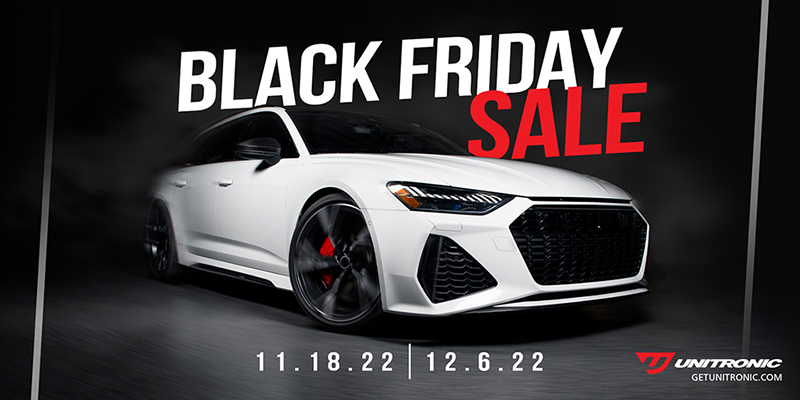 Unitronic Performance Software: Save $150 or 15% untl December 6th
Wide range of hardware: Up to 30% off
The Unitronic Black Friday sale is 𝗟𝗜𝗩𝗘! Now through December 6th, save $150 or 15% on Unitronic Performance Software and up to 30% on a wide range of their hottest Performance Hardware offerings as well. https://www.getunitronic.com/news/uni-bf-sale2022 GO TO TOP
---
PEDAL COMMANDER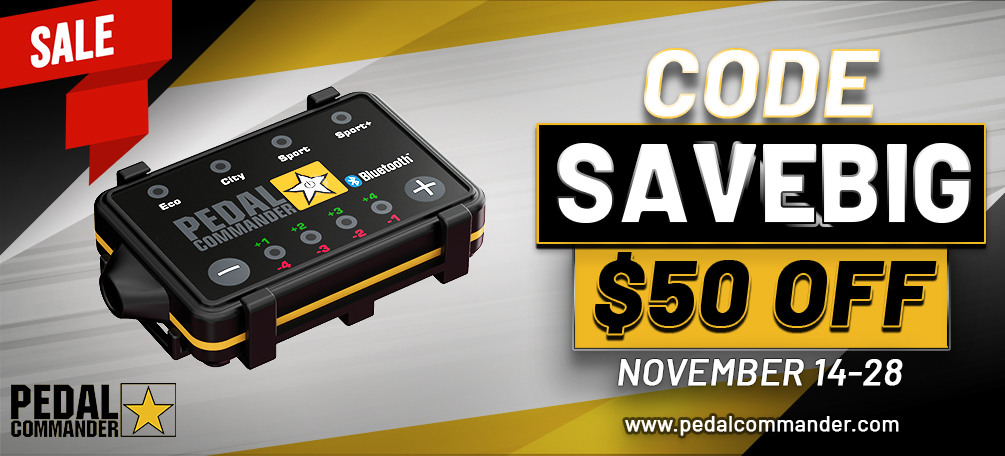 All Pedal Commanders: $50 off at checkout w/ code SAVEBIG
A game changer, that will remove the acceleration lag from your gas pedal to let you explore the true limits of your vehicle. Unleash the hidden power in your vehicle to get instant feedback. Whether you want the best experience for highway traffic, valet parking, racing, or crossing valleys, Pedal Commander's 4 modes and 36 presets will be indispensable. ECO, City, Sport, and Sport+ modes are at your service to give you the throttle response that works for you! Use your choice of sensitivity to gain an advantage over Asphalt, Mud, Sand, Snow, or Ice. With ECO mode, you can increase your MPG up to 20%. Take a deeper dive into "What is Pedal Commander?" https://pedalcommander.com GO TO TOP
---
OE TUNING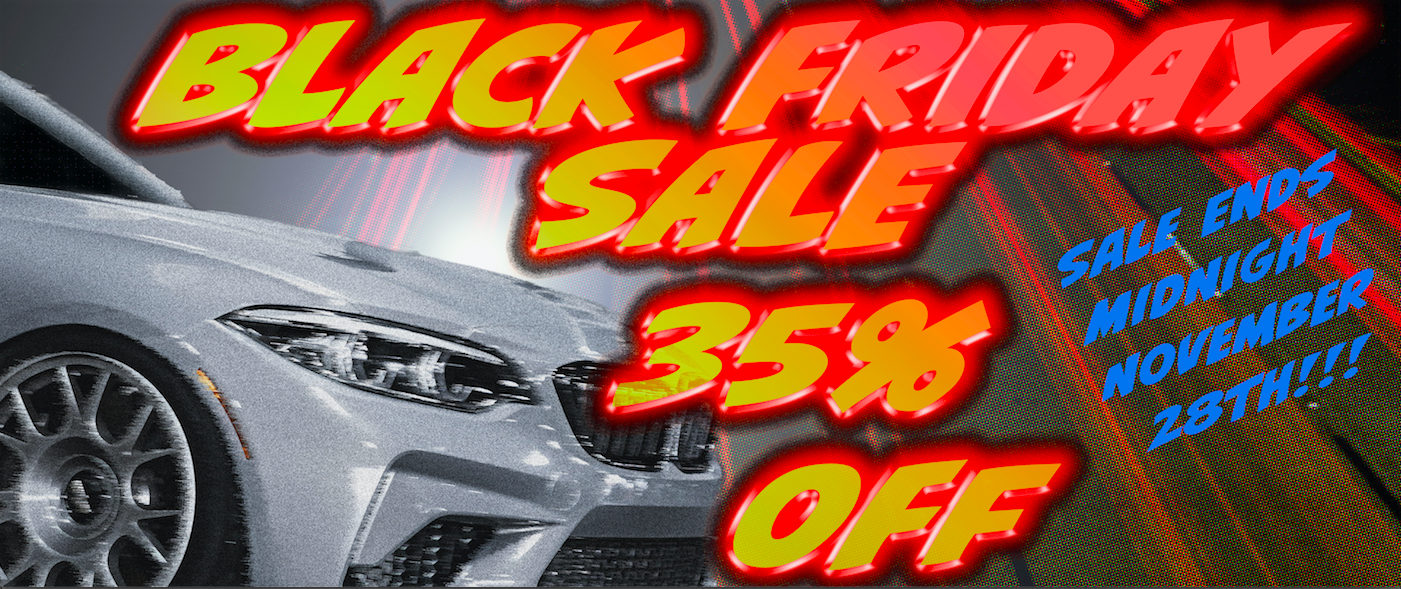 Sitewide: 35% off at checkout w/ promo code BLFR22
The MyGenius OBD2 Flash Loader gives the end user the ability to "read" the factory stock tune from their vehicle. After OBD2 reading, upload the read file via a Windows based PC or Laptop, then email the files to us for recalibration and Map Pack services. The end user will receive the modified ECU tuning files back via email. Expected turn around time is approximately 60-90 minutes during shop hours. After uploading the modified files to the MyGenius, plug back into your vehicle and select "write" to select the tune you wish to program from the MyGenius LCD screen. It's that easy to install OE Tuning performance ECU software your vehicle. (Detailed instructions are included with each purchase). Should you need assistance, we have highly skilled technicians who can assist via email or phone. https://www.oetuning.com GO TO TOP
---
CAR AUDIO & MOBILE ELECTRONICS
DYNAMAT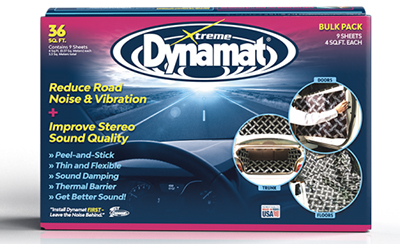 Dynamat Xtreme Bulk Pak: $368.22 $184.11
Dynamat Xtreme quiets annoying road noise, improves a speaker's dynamic range, and makes for a more comfortable driving experience. You can quiet down the noise, and get better sound. The Dynamat Xtreme Bulk Pak is the perfect amount of Dynamat Xtreme for any medium to large sized job. With the Bulk Pak you get 9 sheets of 18" x 32" Dynamat Xtreme to damp vibrations, and get a more solid ride. 50% off ALL Dynamat products in the Dynamat Store. Free Shipping! https://www.dynamatstore.com GO TO TOP
---
JBL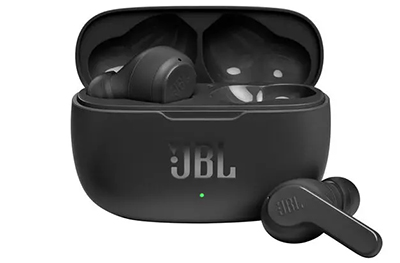 JBL Vibe 200TWS: $99.98 $49.98
True Wireless Earbuds. Amp up your routine with the sound you love! Get powerful, JBL Deep Bass Sound and all the freedom of true wireless for up to 20 hours with the JBL Vibe 200TWS. Take your world with you. Just a touch of the earbud manages your calls and music and puts you in touch with your voice assistant. And with dual connect you can use either earbud and save battery life. Ultra-light and comfortable, thanks to their ergonomic shape, the JBL Vibe 200TWS are fun, ready-to-use. Save on portable speakers, true wireless headphones, gaming headsets and more! Limited time offers. While supplies last. https://jbl.com GO TO TOP
---
JENSEN MOBILE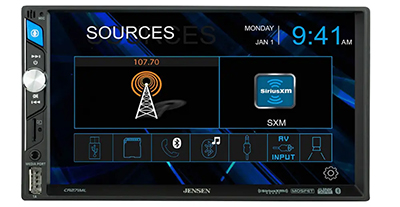 Jensen Mobile 7″ Media Receiver with Bluetooth and SiriusXM-Ready - CR271ML: $189.99 $149.99
Upgrade your drive this holiday with early Black Friday savings. Get $40 off a new 7" Media Receiver with built-in Bluetooth today. https://jensenmobile.com GO TO TOP
---
KICKER AUDIO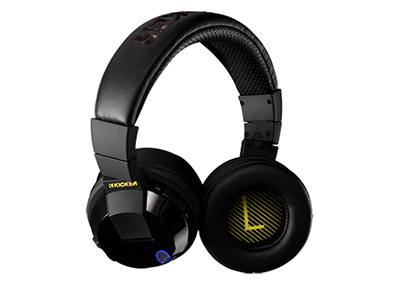 Kicker Tabor®2 Bluetooth Headphones: $99.99 $69.96
Better than the original KICKER Tabor, it features longer battery life and increased wireless range. Enjoy 24 hours of wireless listening with extended battery life! 100 feet of Bluetooth range means your music is always within reach. KICKER Audio is based around live music, and they've been doing it since 1973! SAVE up to 60% on KICKER Personal Audio! https://www.kicker.com GO TO TOP
---
KNUKONCEPTZ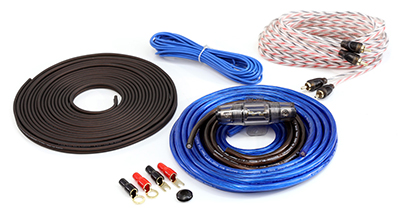 Bassik 8 Gauge Amplifier Installation Wiring Kit: $11.09
Bassik - simple, clean, easy. This is the foundation of what KnuKonceptz calls Bassik. Easy to install, simple to connect and cost effective! That philosophy continues with the Bassik 8 Gauge Amp Kit. Like all KnuKonceptz cable products the Bassik 4 gauge meets American Wire Gauge standards. The core of the Bassik power cable is made from large gauge Copper Clad Aluminum (CCA) strands. Using a larger gauge strand helps reduce overall cable cost and that savings is passed onto our customers. Bassik power and ground wire are insulated with translucent PVC. Each Amp installation kit includes KnuKonceptz AGU fuse holder with a 40A fuse. Hurry, these select DEEP discounted items are ONLY available through Black Friday. Dont forget to add promo code ThankKnu for 10% off EVERYTHING. https://www.knukonceptz.com GO TO TOP
---
MSD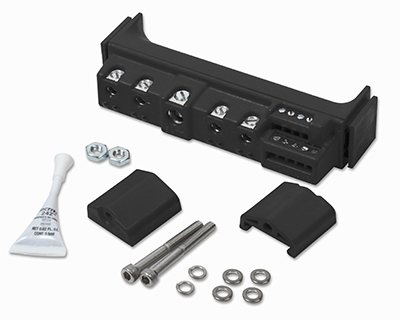 MSD Stand Alone Solid State Relay - Black: $217.00 $175.46
Clean up your wiring with an MSD Solid State Relay Block. This module takes the place of 4 standard relays and eliminates unsightly wiring. 4 independent channels can be activated using either power or ground. Each channel is capable of handling 50 Amps for up to 8 seconds or 20 Amps of continuous current. With 4 channels providing up to 200 Amps of momentary or 80 Amps constant combined power, you can easily control electric fans, water pumps, nitrous solenoids, auxiliary lighting and any other electrical accessories that would normally require a relay. https://www.holley.com GO TO TOP
---
SOUNDS SOLUTIONS AUDIO (SSA)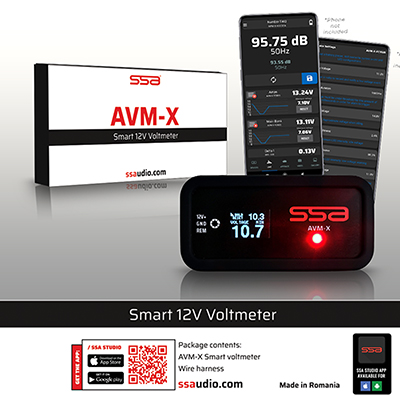 AVM-X Smart Voltmeter by SSA®: $279.00 $179.00
The smartest voltmeter for car audio out there! You can connect to multiple AVM-X and APM-X devices in the app. Monitor your voltage drop between two points in real time and find bad power connections before you can smell them. https://store.soundsolutionsaudio.com GO TO TOP
---
ACCESSORIES
AUTO METER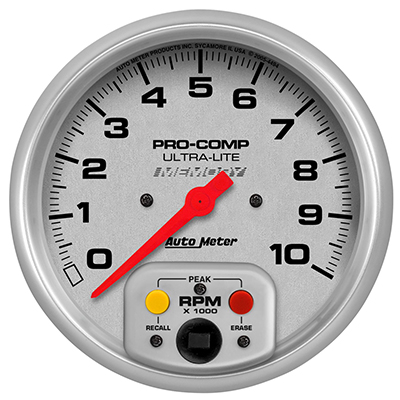 Auto Meter Ultra-Lite 5" In-Dash Tachometer: $381.99 $343.79
Since 1957, AutoMeter has set the standard in performance, accuracy and durability with their legendary Tachometers. The absolute pinnacle of engineering and technology, it's no wonder AutoMeter can lay claim to more motorsports victories than every other gauge manufacturer combined. The patented air core meter movement, wound in house to exacting standards, can move the needle from 0 - 10,000 rpm in 333 milliseconds. An inaugural inductee to the Hot Rod Speed Parts Hall of Fame, no other tachometer on the market has had anything approaching its impact on professional racing. Built for a lifetime of service under the harshest conditions, this is the no compromise tach for no compromise builds. When you're ready for the best, there isn't another choice. Cyber Week Sale: 10% off! https://www.autometer.com
---
DRONEMOBILE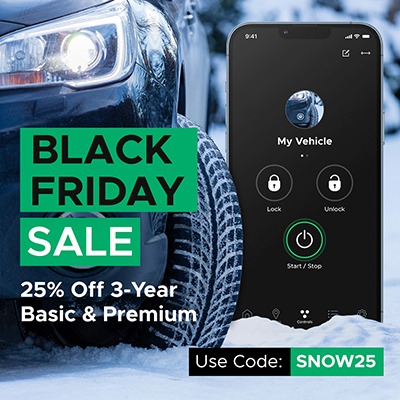 DroneMobile Remote start, track, and secure your vehicle from your smartphone: Save 25% on 3-Year Subscriptions
Just in time for winter, the BEST DroneMobile deal is here! Remote start, track, and secure your vehicle from your smartphone and Save 25% on 3-Year Subscriptions when you use the promo code: SNOW25. Sale Dates: November 22nd-November 29th, 2022. https://www.dronemobile.com GO TO TOP
---
QUICKJACK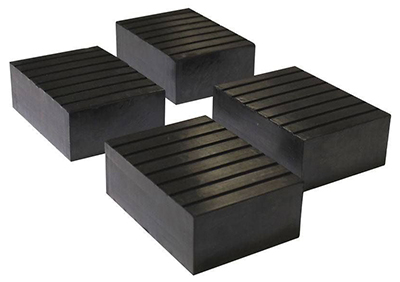 QuickJack 1.5" Low-Profile Blocks: $70.00 $61.60
Not standard in any QuickJack assembly, these specialty low-profile blocks play a crucial role in many shops and garages. They're slightly shorter than our medium blocks, barely rising above the lift tray, making them ideal for very low-stance vehicles. Sold in sets of four. Black Friday Sale - 12% off everything. Promo Code: BFDEALS. https://www.quickjack.com GO TO TOP
---
RACESENG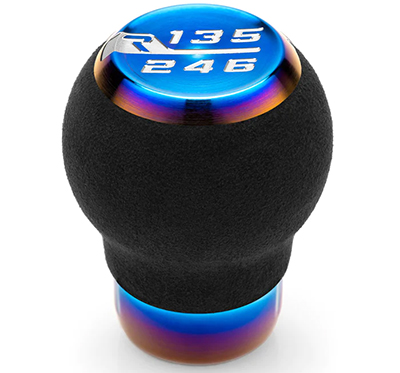 Racseng Stratose Titanium Shift Knob: $420.00 $315.00
This is Raceseng's limited edition Titanium Stratose shift knob. They only have a super limited inventory left over from their pre-order so these are first come first serve. This is truly a unique shift knob with each one having its own special characteristics in its finish. 25% off Site Wide - Code: BLACKFRIDAY. https://raceseng.com GO TO TOP
---
RAYS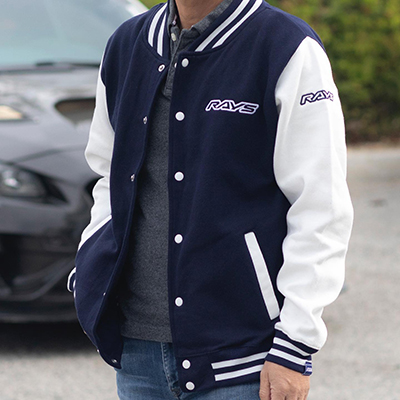 RAYS Varsity Jacket: Free Shipping
Free Shipping on RAYS Navy / White Varsity Jacket. Size: Small, Medium, Large, Extra Large, XXL. Please check your size inside the website. 1/2 size smaller than normal USA Size. Coupon Code: VARNVBF. Date: 11/15/22 ~ 11/30/22 https://mackin-ind.com GO TO TOP
---
SWISSTRAX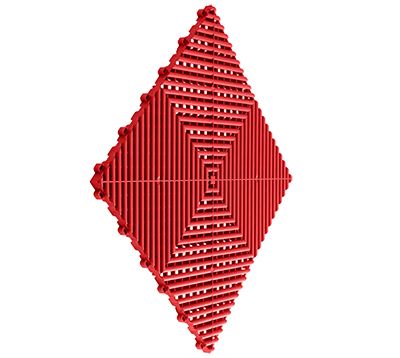 Swisstrax Ribtrax PRO (Standard Colors): $5.87 /sqft $4.70 /sqft
Ribtrax® PRO (Standard) is a versatile and durable garage tile for any application, a revolutionary tile design that combines premium protection with unmatched functionality. The revolutionary channel system allows debris to drain underneath each tile making it easy-to-maintain. https://swisstrax.com GO TO TOP
---
TORQUE SOLUTION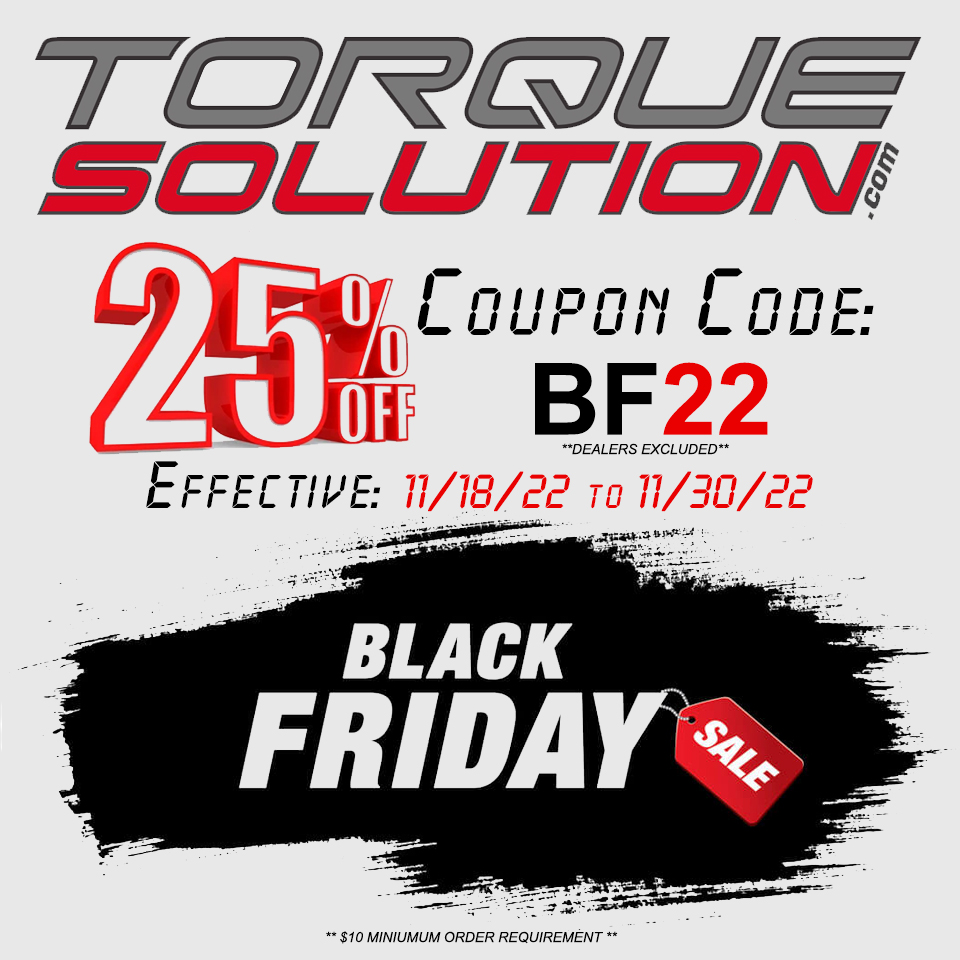 Sitewide: 25% off w/ coupon code BF22
Torque Solution manufactures and carries only the finest aftermarket accessories for your vehicle needs. If you are looking for a great product at the best price, then you have come to the right place. All of their products have thorough descriptions and pictures so you know exactly what you are buying, and what it fits.https://www.torquesolution.com GO TO TOP
---
EXHAUST
DC SPORTS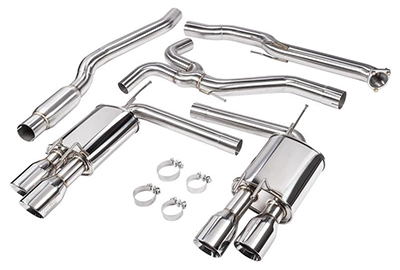 DC Sports Exhaust System (2018-2022 Honda Accord): $1,764.99 $1,058.99
Bolt on some aggressive sounds, increase performance and add some much-needed style with the all-new DC Sports 3" Exhaust System for the 18-22 Honda Accord! Made from high quality, mandrel bent, 3" (76mm) T-304 Stainless Steel Piping, this is the only kit that will allow you to remove that boring OEM "exhaust bumper trim" and replace it with true 4" quad tips. This exhaust system is designed to bolt directly to all your OEM equipment with absolutely no modification needed, so installation is quick and easy. So, whether you are hitting the track or loading up the family, they have got just what need to go from "grocery getter" to "fun runner". Black Friday sale is LIVE! https://dcsports.com GO TO TOP
---
PROSPORT PERFORMANCE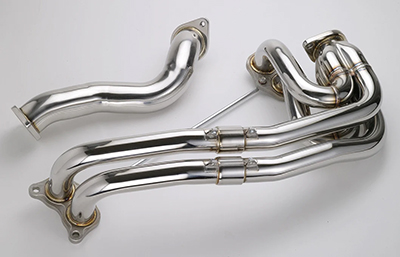 All Headers: $100 off
Manual Boost Controllers: $29
Dual color (Blue/White) Electrical Boost gauge with Sender: $40
Fiberglass Header Wrap: $15 for 50 feet
Prosport headers are a work of art. You might be tempted to just hang them on the wall and stare at them all day! The header for the Toyota FT86, Subaru BRZ, and Scion FR-S (FA20 engine) is fully constructed out of T304 stainless steel, including the flanges! Manifold thickness of 42.7mm (1.8mm). Up Pipe thickness of 60.3mm (1.8mm). Flange Spec: Manifold engine side - 12mm, 4 in 1 collector - 10mm, Up pipe flange are all 10mm. https://prosportgauges.com GO TO TOP
---
YONAKA MOTORSPORTS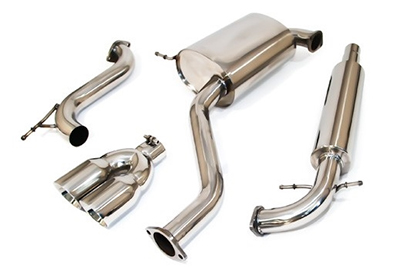 Yonaka Motorsports 2010-2014 Volkswagen Golf MK6 Catback Exhaust (2.5L): $699.00 $379.00
This Yonaka Motorsports catback exhaust fits 2010-2014 Volkswagen Golf MK6 (2.5L) and 2006-2009 Volkswagen Rabbit MK5 (2.5L) vehicles. It's made of fully polished stainless steel, with 2.5" OD mandrel bended piping, and a single outlet dual 3.5" tip. Expect a quiet, clean, deep hum, without that irritating mid range raspy sound. Direct bolt-on fit to OEM. All installation hardware is included. This is Yonaka Motorsports' biggest sale of the year! Black Friday Pricing is Back! https://www.yonaka.com GO TO TOP
---
WHOLESALERS & DISTRIBUTORS
JRP ONLINE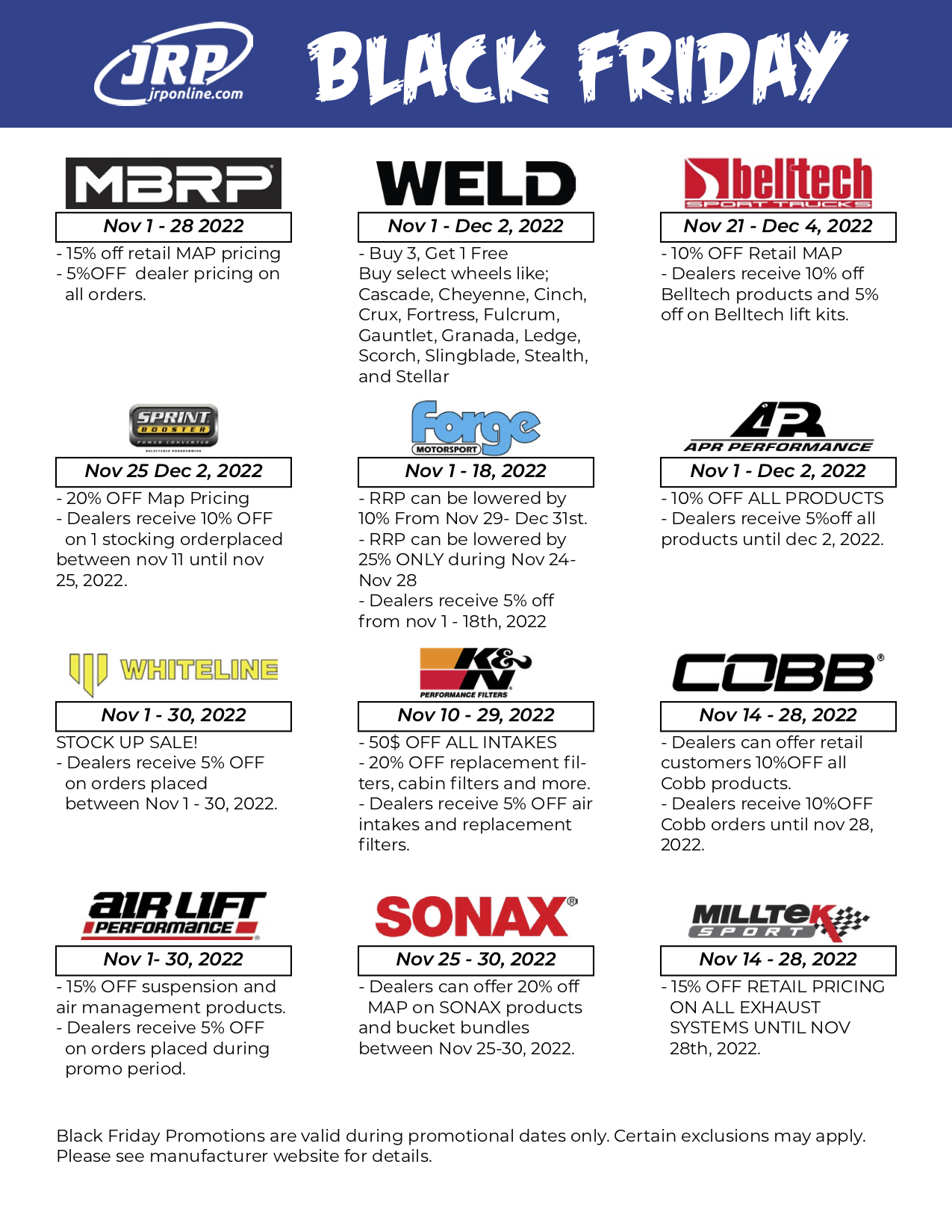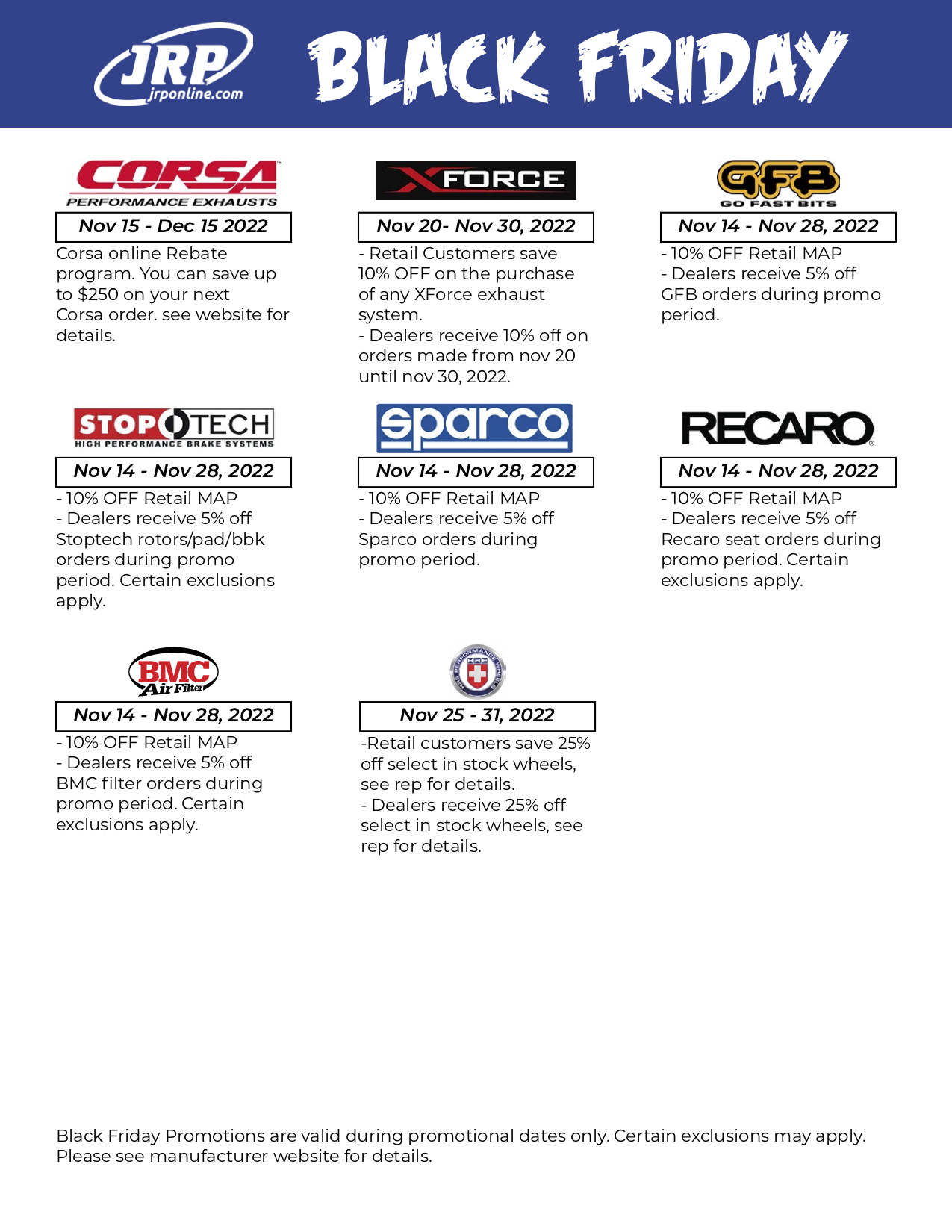 JRP is your Canadian source for automotive excellence. They are an automotive aftermarket distributor committed to bringing you the greatest products the industry has to offer. With 25 years of experience and distribution partners across Canada, they offer a wide range of products, a massive inventory, and just-in-time shipping. https://www.jrponline.com GO TO TOP
---
TOOLS
MOBILE SOLUTIONS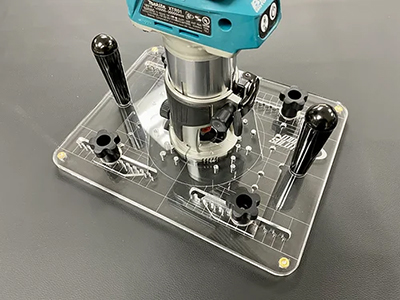 Mobile Solutions X-ROUTE Extreme 5-in-1 Router Plate: $99.99 $79.99
The new Mobile Solutions X-ROUTE Extreme 5-in-1 Router Plate is a patent-pending, multi-function tool that speeds up many router-related steps in fabrication and adds a strong safety element to the work. Black Friday Sales Event - 15% off all MS templates / 20% off all router shields & router guides. https://www.mobilesolutions-usa.com GO TO TOP
---
CARLISLE EVENTS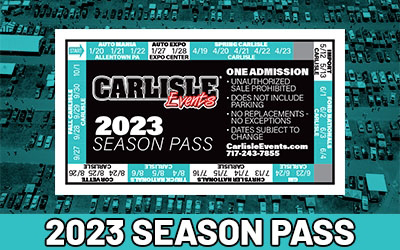 2023 Carlisle Events Season Pass: $89.99 $71.99
Holiday Sale 2022/23 starts at 8 a.m. on Friday, November 25 (Black Friday) and runs through Tuesday, January 3 at 5 p.m. During the run of the sale, those who buy will be doing so at a 20% savings on Showfield or Fun Field registrations, single day spectator admission tickets, event passes, and the best value of them all, season passes. Regardless of what is bought, the savings is key, especially for a season pass. Season passes are regularly $89.99 and are best for those who attend multiple events as a spectator; someone who walks the grounds to look at the show cars and trucks or purchase items within the automotive flea market. During the sale, they'll be available for just $71.99 ($69.99 for AACA members), meaning you can walk through the gates for an average of around $2.00 per day. Season pass access also means entry to events away from Carlisle, like Auto Mania in Allentown, Pennsylvania and a pair of classic/collector car auctions in Lakeland, Florida. https://carlisleevents.com GO TO TOP
---
GRIDLIFE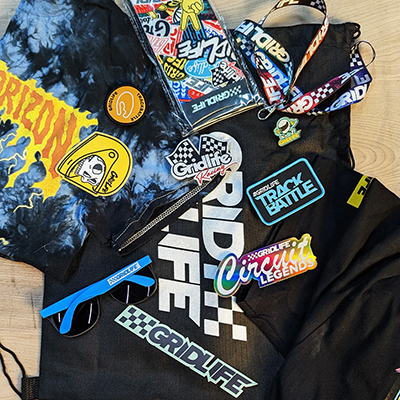 Choose your size and get a Mystery Bag full of swag! One item of clothing guaranteed (tee, hoodie, jacket or joggers) plus a bunch of other rad GRIDLIFE merch. They have a limited number of Mystery Bags so GET IT WHILE IT'S HOT! https://shop.grid.life GO TO TOP
---
IRACING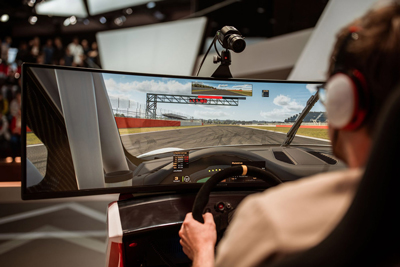 iRacing 1-Year Membership: $110.00 $55.00
iRacing is the leading sim racing game for your PC. Developed as a centralized racing and competition service, iRacing organizes, hosts and officiates online racing on virtual tracks all around the world. In the fast-paced world of eSports, iRacing is a one-stop-shop for online racing. Sign up today and join more than 200,000 SIM racers all over the world. New memberships are 50% off for Black Friday. Also, save 25% when you reactivate your iRacing membership now Through December 1, 2022. https://www.iracing.com GO TO TOP
---
TORONTO MOTORSPORTS PARK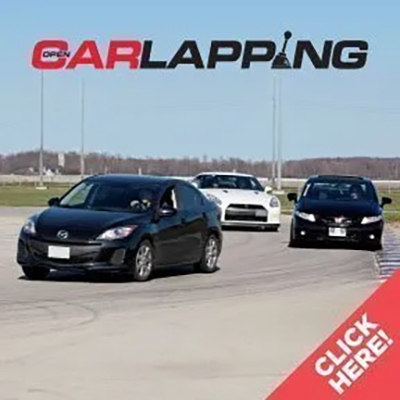 Toronto Motorsports Open Car Lapping: $110.00 – $180.00
Bring your car to Toronto Motorsports park and test your skills and your vehicles performance on the 3km road course. Beginners, intermediate and advanced. https://torontomotorsportspark.com GO TO TOP
---