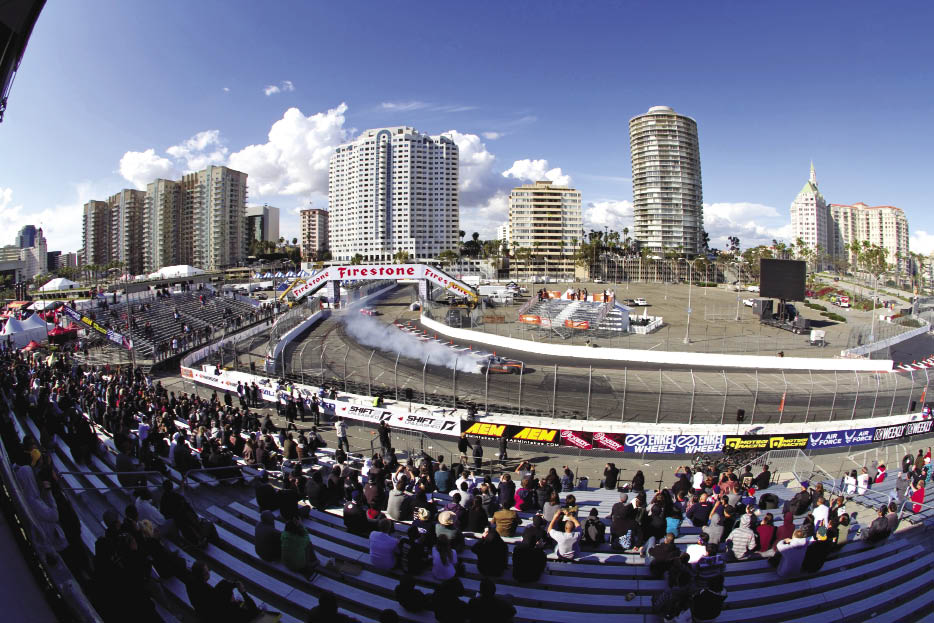 Justin Pawlak in the Falken Tire Ford Mustang earned the victory at the first event of the 2011 Formula DRIFT season. Matt Powers in the Need for Speed Nissan S14 takes second place with Daijiro Yoshihara in the Discount Tire / Falken Nissan S13 rounding out the podium in third place.
The Streets of Long Beach event provided fans with action and excitement throughout the weekend. The debut of new vehicles and new drivers added to the anticipation for the new season. The Driftstream brought live coverage to fans watching at home.
"With any new season comes change, so seeing fresh faces to the podium is a part of that," said Jim Liaw, president and co-founder of Formula DRIFT. "The level of driving skill continues to elevate. It is a sign that the 2011 season will be as competitive as ever. I would not be surprised to see more upsets and new faces to the podium."
Justin Pawlak finds the top of the podium for the very first time in his career. Pawlak remained consistent through the rounds advancing to the Finals against Matt Powers. His consistency paid off and Pawlak was able to secure the victory. The consolation round pitted Daijiro Yoshihara in the Discount Tire / Falken Tire Nissan S13 against 2009 Formula DRIFT champion, Chris Forsberg in the NOS Energy Drink Nissan 370Z.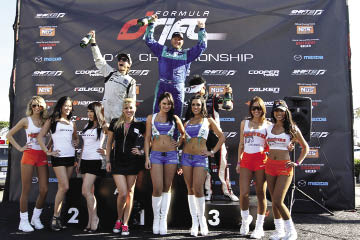 "I owe it all to the guys at ASD and Falken Tire for this victory. Without them this could not have been possible," said Justin Pawlak, winner of Round 1: Streets of Long Beach. "This victory feels unreal. I have worked so hard for this and can't believe I'm on top to start out the season."