Over the years, we've been following Titan Motorsports as they tweak, tune and test their Famous Copper Supra, and we were counting down the days to see it back on the track, competing - and it was a good thing we did. FL2K, hosted at Bradenton Motorsports Park, has evolved into one of the largest street car events on the planet, and the Titan Motorsports team chose this event as their next battleground. Don't blink as you watch their Supra run a 6.47 @ 209MPH! For more information on FL2K, visit www.fl2k.com.
Related Articles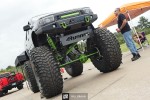 Is This The World's Largest 4Runner: Ethan Mullani's 1996 Toyota 4Runner
Ethan Mullani's journey to build a 4Runner fit for Houston, Texas. Ethan Mullani's 1996 Toyota 4Runner has an enviable distinction: it's the biggest...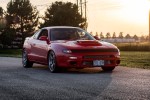 Reliable Rally Legend: Mark Leake's 1990 Toyota Celica GT-Four
For Mark Leake, the Toyota Celica GT-Four an absolute legend of a car. "It's one of the original Japanese hot hatch AWD turbocharged...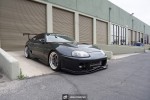 Restored and Modified: Josh Stubstad's 1993 Toyota Supra
While Josh Stubstad was stationed in Okinawa, Japan, he stumbled upon a car auction in August of 2014. It was at that auction he saw his dream car,...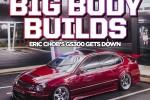 PASMAG #168 (Toyota + Lexus Special)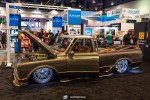 SEMA 2021: Editor's Top 5 Coolest Trucks
Here are the Top 5 coolest trucks at SEMA 2021 selected by PASMAG Editor, Adam Gordon #5 Toyota's Tacoma TRD "Tacozilla" This is the first...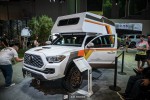 Toyota's Tacozilla
This is the first time an auto manufacturer's own build has made one of our top choice lists, but in this case, Toyota deserves the recognition for...