Photos by Mark Wlodarski and Eric Choi
---
Regardless of rain or shine, Battle at the Boarder (BATB) invaded the Dunn Tire Raceway in Lancaster, NY with an army of enthusiasts and tons of entertainment in store. This year, BATB weighed in bigger and stronger than ever, as supportive vendors including Kustom Workz, 3G graphics, SCAP USA, The TJIN Edition Tour, The ACV Motorsports Tour, Best Buy, New York National Guard, All N 1 Motorsports, Pagan Auto, Power Trip Energy Drink and Sik Image Kustoms all rolled in early and had crowds captivated.
The show got on its way with over 150 top cars from across the USA and Canada registered. Car Clubs like Team Wicked, Evolution, Elite Creations, WR Team, Team Fuel, Street Outlaws and Boost Junkies came out to play with their best rides ready to compete. Team Toyo Street had a pair of hot matching blue rides and the insane 300C SRT-8 of Canadian Kirk Bhagan left everyone (including other competitors) speechless. Billy T. handled the wild bikini contest showing off some hot Street Outlaws models from across the border. Team Fuel helped Mike Prell and his BATB crew handle the rest of the show.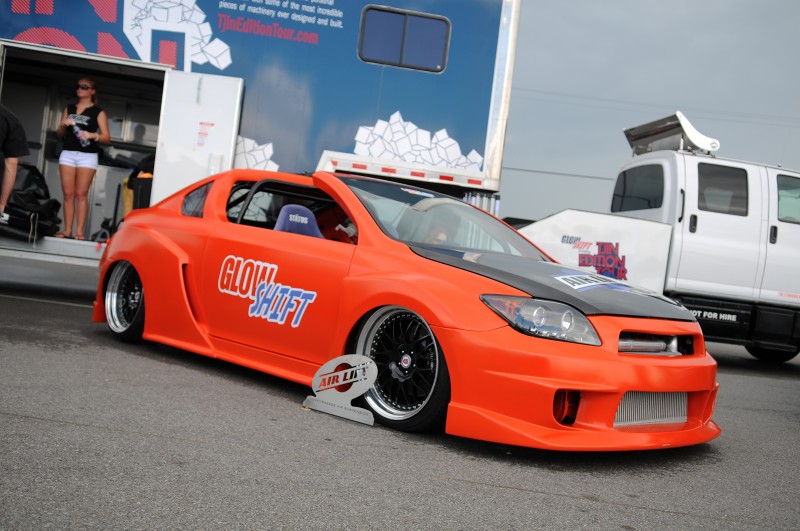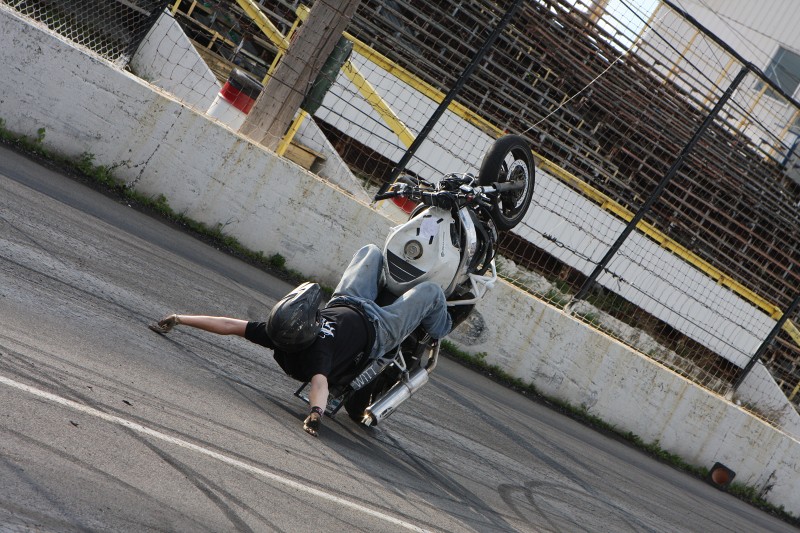 Smokey 636 and his fellow 8 motorcycle stunt riders came out and destroyed the racing strip between drag racing events, while Wade Odrey, RJ Nunley and friends of the SuiSlide drift team hit the big oval sideways. The drift demo action was hot with the talented drivers sliding in and touching the wall and a few miscalculations right into the wall too.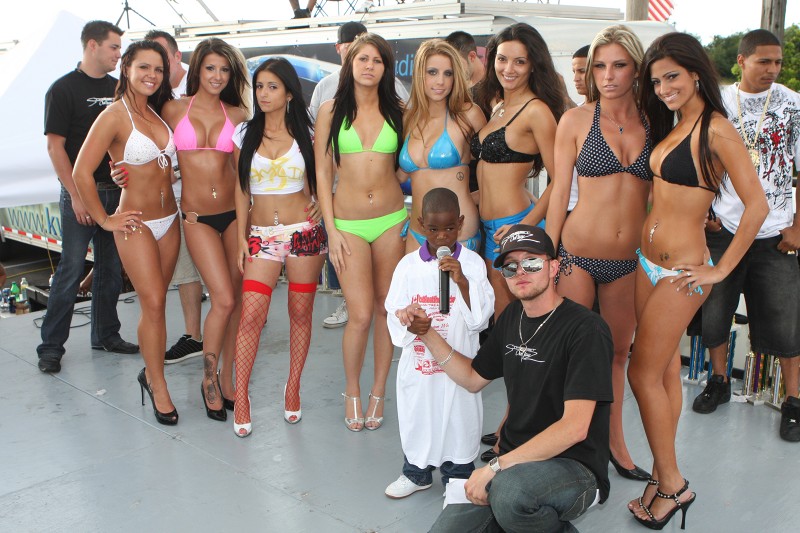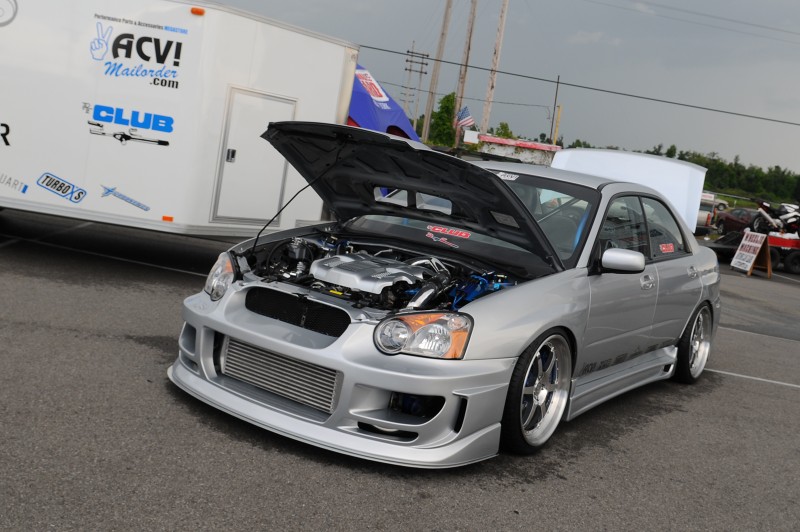 In all, this annual event was a blast and with so many rides coming together from both sides of the border Mike Prell and his staff say they'll be back in August 2010 with new ideas including a drifting and stunt bike competition! For more check out their Myspace page for more event pictures or visit www.battleattheborder.net