The good folks over at Scosche Industries have been hard at work developing clever new products to simplify installations and provide optimum transfer of power and signals to your system. In the power distribution category, they have introduced a handful of new products designed for quality, convenience and common sense. Join us for a closer look at these impressive new Delta distribution blocks and their features.
EFX Delta DCLAMP – The EFX Delta DCLAMP is a battery clamp that has the ability to be used on either positive or negative posts, while accommodating two 0 or 4 gauge cables as well as a pair of 8 AWG cables simultaneously. The clamp comes complete with a full coverage polycarbonate cover, hex wrenches, and even a cleverly designed removable knurled post that can be used to connect a charger or booster cable to in an emergency. Other thoughtful touches like interchangeable polarity indicators and a fabric storage pouch to keep the jump start attachment in add to the kits value.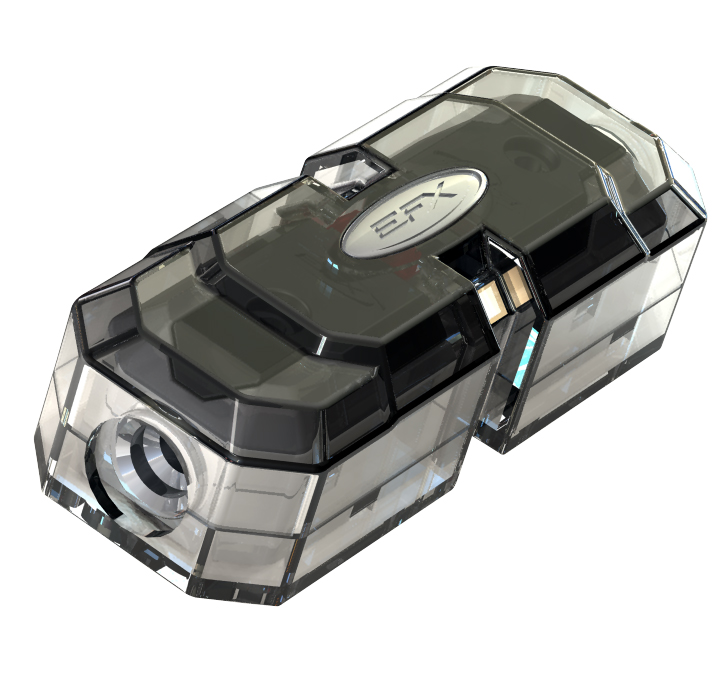 EFX Delta DFUSE – The EFX Delta DFUSE is a high current dual AFC style fuse holder. It comes with input/output connections for 0 or 4AWG cables, and uses the EFX EZ Insert profile connections to make connections a breeze. The fuse holder is rated to handle up to 300 amps of total current, and comes complete with hex wrenches and mounting screws.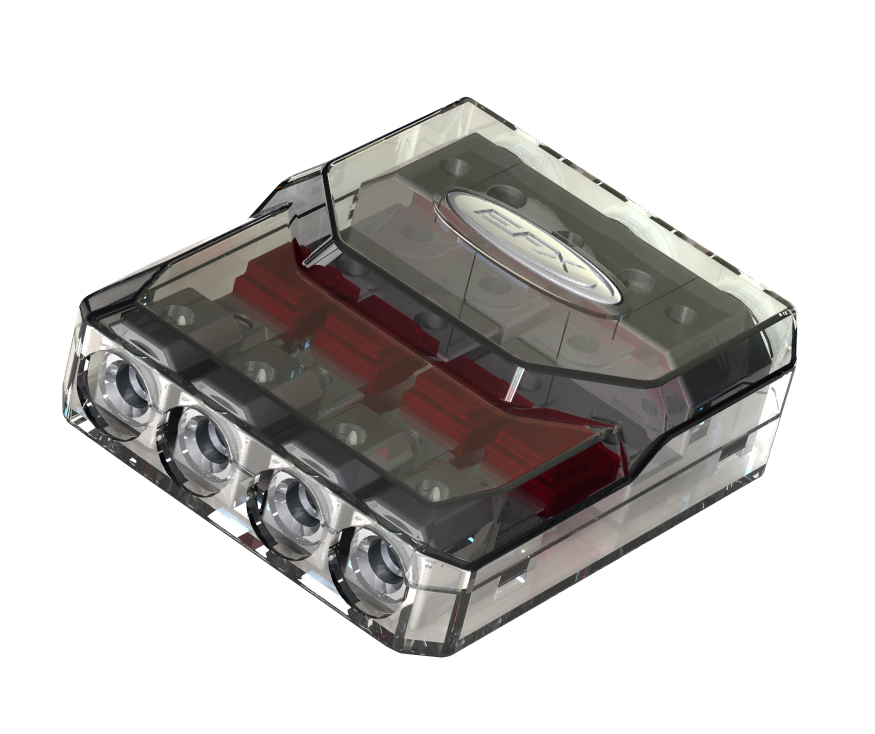 EFX Delta DBLOCK – The EFX Delta DBLOCK is a unique design in distribution blocks. The clever design is configurable as either a B+ block with single or dual inputs and 4 separate fused outputs, or it can also be used as a combination B+ and ground block by substituting a special high current plate for fuses on the ground side. The input connections accept 0 or 4AWG cables, and each of the 4 outputs accommodate 4 or 8AWG cables. Like all the other EFX DELTA products, the DBLOCK is protected by a full coverage polycarbonate cover.
For more visit www.scosche.com