If you've been into car audio for more than about 15 minutes, you know the name MTX. Long known for rugged and reliable high performance products, MTX has been the choice of SPL champions, sound quality tweaks and everyone in between.
This time we're taking a look at the MTX 7512-22, which is a no-nonsense 75 Series "super woofer" designed to handle all sorts of abuse, and sound good doing it. The 7512-22 is a 12-inch, dual two-ohm voice coil design, rated at 750 watts continuous, with an MSRP of $449.95 USD.

FEATURES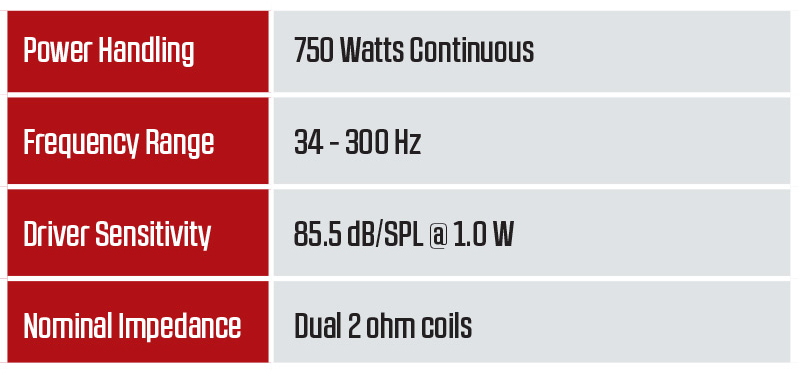 The 7512-22 is built around a high-strength cast aluminum basket, and implements high end features such as an "Inverted Apex Surround," MTX's "Dual Thermal Management" and a "Radial Ribbed T-Yoke."
What does all that mean? Well, the special surround design increases the effective surface area, which allows the woofer to displace more air. That translates to better output and higher SPL for a given amount of power. The dual thermal management moniker comes from the use of special air vents below the spider plateau which provide cool air to reach the voice coil. In addition to this technique, the woofer's T-yoke, or pole piece, is ribbed to increase surface area and decrease internal heat buildup.
To aid in woofer control, the 7512-22 employs a three-layer, poly-cotton "foam sandwich" progressive spider with integrated tinsel leads. Other significant components include a pressed paper cone covered with a full diameter inverted glass fiber dustcap, and a 2.5-inch aluminum former where the four-layer aluminum voice coil is wound.
Wiring connections are accomplished via spring-loaded nickel-plated terminals, which will accept up to 10 gauge cable.
The woofer comes with a close cell foam mounting gasket to provide a good seal to the enclosure baffle, and has a mounting depth of approximately 7.4 inches. However, because there is no vented pole piece, the enclosure depth can be only slightly deeper than the required mounting depth.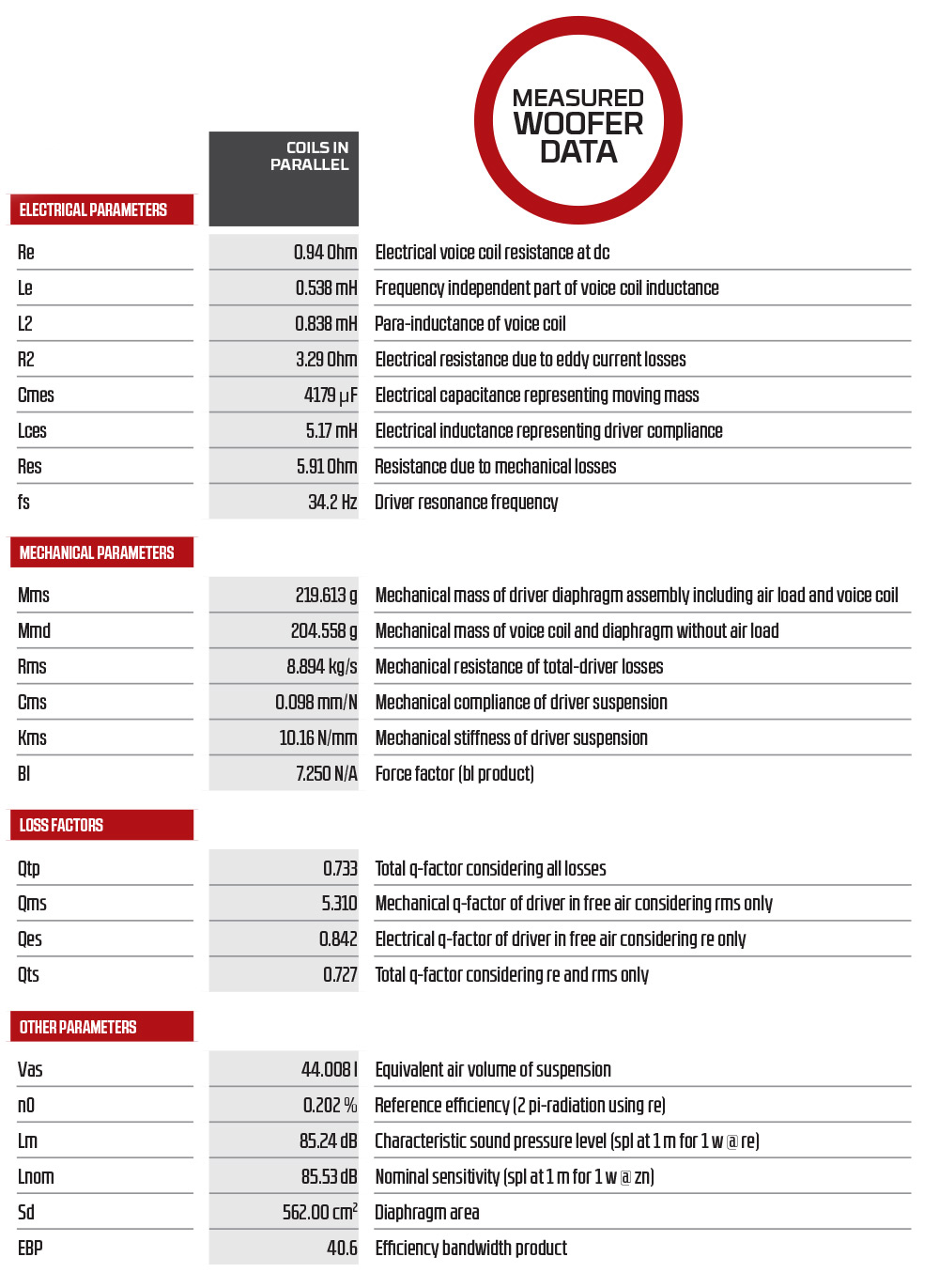 LISTENING
I've had the pleasure of reviewing and listening to a lot of MTX woofers over the last 20 years, and my expectations going into the listening session are pretty high. Reading the manual, I decide to mount the woofer in a 1.25-cubic foot sealed enclosure. With everything mounted and connected to my reference system, I do a bit of experimenting with crossover settings and decide on a 100 Hz filter at -24 dB per octave.
In the sealed enclosure, the performance of the 7512-22 certainly doesn't disappoint. The very bottom of the audible register is easily apparent, as evidence by easily reproducing the subdued kick drum in Livingston Taylor's Grandma's Hands. This is a listening test I perform frequently, as many woofers do not reproduce these extremely low frequencies at normally audible levels. Switching to some well recorded rock and roll, I play Dire Straits' Heavy Fuel and Marc Cohen's Walking in Memphis. The bass on both tracks sounds clean and natural, with good timbre and very little overhang. The plucked bass sounds fat and round as it should. Bass heavy tracks like the Pussycat Dolls Don't Cha and Yello's Oh Yeah are reproduced with convincing authority, and the MTX woofer shows no signs of stress or bottoming, even though my amp is driving it at the full rated power.
I'm not testing the woofer in a vented enclosure, simply because the recommended volume of 2.3 cubic feet is significantly larger than the biggest 12-inch vented enclosure I have on hand. Suffice to say, I expect the woofer to exhibit the usual increase in output in a vented box, as well as the typical steeper low end cutoff.

CONCLUSION
After putting the MTX 7512-22 woofer through its paces, it's obvious that it is more than capable of upholding the brand's proud tradition of high performance and reliability. The woofer sounds really good, and handles just about anything you want to throw at it - without breaking a sweat. If you're looking for a woofer that can play loud when needed and sound good the rest of the time, you will want to check out the MTX 75 Series woofers. For more information on these and all MTX products, visit them online at www.mtx.com.