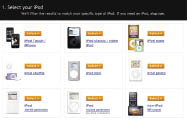 When it comes to major online resources, few companies can claim to be at the top of every enthusiast's list. For us and evidently millions of other audio fanatics, Crutchfield.com is proudly a place we visit very often. From quick tips and specs to interactive tools and comparison shopping, the Crutchfield.com website has been considered an industry leader ever since its online debut back in September of 1995. Crutchfield.com was among the very first vendor-authorized consumer electronics retailers on the internet! We recently had a unique chance to meet up with the Crutchfield team and learn a little more about the past, present and future of their enthusiast-driven business.
Originally founded back in 1974 by William G. Crutchfield, Jr, the Crutchfield Corporation is a consumer electronics leader known for its catalogs specializing in aftermarket automotive audio / video equipment and consumer electronics. Over the years, the company has expanded its once modest Charlottesville-based facility into its current 1.5 million cubic foot headquarters with a satellite facility in Norton, Virginia and retail storefronts in Charlottesville and Harrisonburg, Virginia. Currently Crutchfield offers a wide selection of consumer electronics items online including home entertainment, car audio and almost any portable devices you can think of.
THE RIGHT TOOLS
If you've ever visited Crutchfield.com, you've probably taken advantage of the vast resources and interactive tools offered on their constantly updated website. The impressive "Learning Center" features loads of high-tech info including articles, reviews, videos and even installation guides on the latest products in nearly every category. Heck, we've even utilized Crutchfield.com at times as a reliable and accurate research tool for our projects and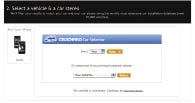 articles around the office.
Thoughtful applications like Crutchfield's precise "Online Vehicle Fit" tool also make it easy to find the exact receivers, speakers, amplifiers or subwoofers (including other various mobile electronics) that work best in your specific make, model and year vehicle. To try it out for yourself, just visit Crutchfield.com and click on "Outfit My Car," then enter your vehicle information to create a customized homepage that will show you stereos and speakers that fit your vehicle's factory openings. It'll even provide a list of tools you might need for the installation, plus it'll add up how much cash you can save with the free installation kits, harnesses and instructions Crutchfield.com is known for providing its customers.
The team at Crutchfield continues to lead the industry, expanding to offer today's hottest products and accessories with helpful advice and service including their unique iCarStereo application. The iCarStereo interactive tool takes the guesswork out of finding the right iPod solution that best suits your needs. Simply tell it which kind of iPod, vehicle and stereo you have. The interactive app will then show you all your options for connecting your iPod. Once you choose an option, it will list the accessories needed to make it happen. To become an electronics expert overnight, just download the iCarStereo app for your iPhone at Crutchfield.com/iCarStereo.
BROWSE AND BUY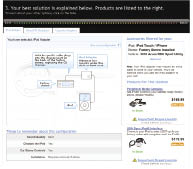 The information and products offered on Crutchfield.com can also be a great alternative and popular option for those enthusiasts located in more rural locations, where traditional shops and product selection can be very limited.
Simple website navigation and a wide selection of top brands with well priced products really makes Crutchfield.com a great place to shop and compare. Placing an order is just a click away and the estimated delivery dates tend to be right on target, as they remain one of the most popular e-commerce websites. According to their figures, in excess of 100,000 people visit Crutchfield.com each day, as they browse and buy new consumer electronics. Crutchfield has even earned 10 Consecutive Circle of Excellence Awards cited as the "best of the Best" by BizRate Research. With decades of experience and expertise, Crutchfield's trained advisors are always eager
to help, it's no wonder they've created such a strong reputation for delivering award-winning customer satisfaction.
Whether you're browsing their website, speaking with a representative or troubleshooting an install via email, the Crutchfield.com experience is focused on delivering above and beyond the highest customer service.