If you are looking for big, low end power on a small budget, you may want to check out the Audiopipe APCL-15001D monoblock. Built for performance on a budget, the APCL-15001D is designed for reliable audio power, whether you have a single four ohm woofer, or multiple woofers wired down to one ohm. With a suggested retail price of only $212.99, it's also one of the most affordable amplifiers out there.

FEATURES


The Audiopipe amp may be low cost, but it certainly doesn't look cheap. A stylish cast aluminum heatsink is finished in black powdercoat paint, accented with oval shaped, silver mesh screens. One end of the amp is home to four-AWG nickel-plated power terminals and two pairs of internally paralleled eight-AWG speaker outputs. The opposite end of the amp houses the signal inputs and outputs, which are rugged panel mount RCAs, as well as adjustment pots for gain, a 40 to 180 Hz low-pass filter, 10 to 50 Hz subsonic filter, variable bass EQ (30 to 80 Hz), and a bass EQ boost level with up to 12 dB of boost. Built-in protection modes for thermal, short circuit, and low voltage issues keep things from going bad should you ever have a problem. The amp is mounted securely via metal tabs, integrated into the amplifier end panels. Also included is a wired remote level control so you can fine tune the amount of bass, directly from the driver's seat.
Inside the amplifier you'll find a double-sided PCB and specially treated transformers to improve reliability and eliminate transformer noise. Signal transfer from the output stage of the amp to the speaker terminals is accomplished via pure copper, heavy gauge stranded cables. The small signal parts are all surface mount devices, and the amp sports eight 2,200 µF capacitors in the primary and another four 1,300 µF caps in the high voltage stage. The inside of the amp appears to be well designed, but perhaps a bit more attention to detail could have been employed during assembly. Also included in the box is a large, sealed ANL style O-ring fuse holder, equipped with 1/0 AWG cable connections and a 100 A fuse. This fuse is designed to be placed close to the battery so it will protect the entire power cable from accidental overcurrent situations.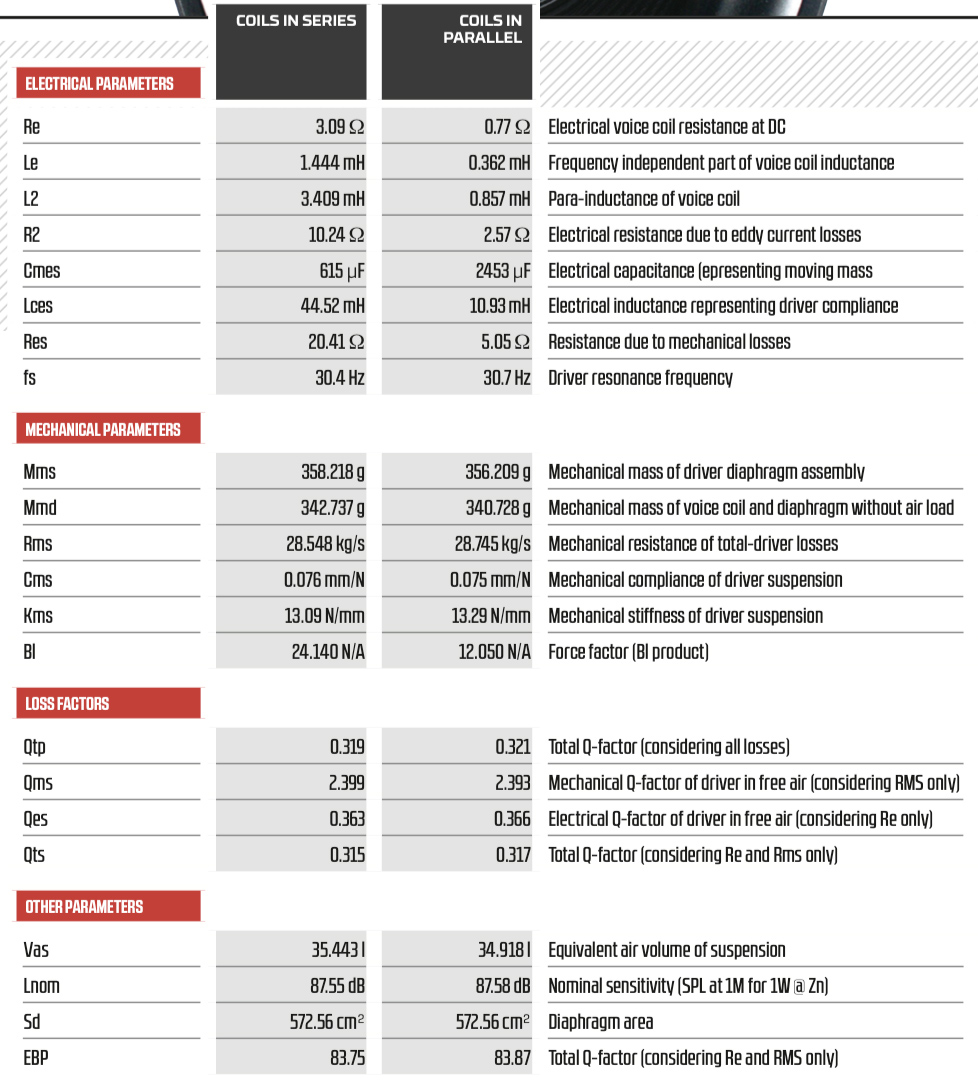 LISTENING
I connect the Audiopipe amp to a two ohm woofer system. I chose to use the two ohm configuration, even though this amp is quite capable of operating into one ohm loads. Regular readers of my column and reviews know that I'm not a big fan of one ohm loads, as they make amplifiers much less efficient and require excessive current for only a couple of decibels more output.
Once connected and adjusted to my satisfaction, I listen to a dozen or so of my favorite bass tracks. The Audiopipe APCL-15001D performs fine and drives my woofers well, with good control and power delivery. The amount of power on tap is surprising, particularly when you consider the amp's low cost. It runs fairly cool, even though I push it fairly hard during my listening session. All the adjustments and controls work as intended, and I like the wider than typical range of level adjustment available on the wired remote level control.
ON THE BENCH
Moving from the sound room to my test bench, I put the APCL-15001D through its paces, and it performs quite well. Power at clipping is near and it makes no difference to the advertised number, although when measured at the industry standard of 1% THD+N, that one ohm number falls short of the mark due to a great deal of inaudible switching noise in the amp output. This noise is very high frequency and would never be heard in the real world, but it's an indicator of the output filters used in the design. It's also very common in entry level products.
Overall power efficiency, signal-to-noise and frequency response measures very good. The amp has a lot of gain in the input stage, requiring only 60 millivolts of signal to drive it to clipping when the gain is maxed.
CONCLUSION
Overall, the Audiopipe APCL-15001D has a lot going for it, and offers very good value. With plenty of power on tap for all but the most enthusiastic users, a relatively small mounting footprint and a price tag that's affordable to almost anyone, the amp might be exactly what a person needs to get some big bass on a small budget.