KICKER® has combined the mounting flexibility of a thin, true subwoofer to the added cone area of its iconic Solo-Baric® L7® square subs. Six models of this new L7T™ Subwoofer line have now begun shipping to Authorized Dealers in the United States and are available both in-store and online.
The unique square cone provides up to 20 percent additional cone area compared to a standard circular sub of the same size, making a 12-inch square sub perform like a 15-inch round subwoofer, without requiring a larger frame or motor. The consumer enjoys more volume, deeper bass and greater overall value, and in the case with the L7T, the ability to fit into the trickiest installations with its thin design.
The extended top plate has a patented "bumped" design, allowing extra excursion and long throw for deeper overall bass, despite its shallow makeup. KICKER's UniPlate™ combines the pole piece and backplate as a single, seamless unit meant to pull damaging heat away from the sub. Perimeter venting is also used above the top plate, bringing additional cooling air in and around the motor.
KICKER's SoloKon™ technology employs an injection-molded polypropylene square cone and 360-degree back bracing as a single solid unit. The unique design assists in both cooling the motor and eliminating distortion. Patented ribbed corners are incorporated into the high-roll Santoprene® surround. The corners allow the square suspension to move smoothly under high SPL requirements, providing a loud, accurate response. KICKER then stitches the cone to the surround, providing an additional level of integrity.
For more information, consumers can log on to www.kicker.com/2019-l7t-subwoofers.
Related Articles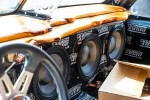 2021 Sundown Audio Show: Hickory, NC
Hickory Motor Speedway hosted the annual Sundown Audio Show for 2021 in Hickory, North Carolina. Competition formats included: dB Drag, IASCA, MECA,...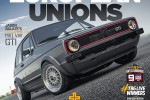 PASMAG #167 (Euro + Car Audio & Technology Upgrade Guide)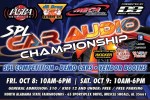 Car Audio Organizations Partner for 2021 Car Audio Championship SPL Style in Muscle Shoals, Alabama
The Car Audio Championship (SPL Style) will take place October 8th and 9th at the North Alabama State Fairgrounds in Muscle Shoals, Alabama, USA. For...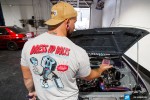 Next Level Transformation: Joe Zamora-Fish's Silvette Gets Dressed Up
Joe Zamora-Fish's attention to detail creates a titanium masterpiece Joe Zamora-Fish (aka @builtbyjoe) is a guy who appreciates quality parts when it...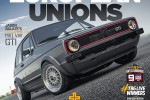 PASMAG #167 (Euro + Car Audio & Technology Upgrade Guide)
PASMAG Euro Is Back! Welcome back to the pages we call home, PAS fans. We hope you enjoyed your summer months as much as we did. What an eventful...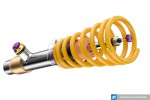 KW Suspensions Introduces Variant 4 Coilovers for the BMW M4 G82 and M3 G80
While the BMW M4 GT3 race car, which will be used in customer sports from 2022, successfully completed its tests with its 5-way adjustable KW racing...