You want ready-made big bass? You want to get it easily, and you don't want to build a custom box? Here's the KICKER CompR® Subwoofer Enclosure! To make our subs even more reliable, KICKER engineers developed Forced-Air Cooling to help our CompR subs run 25 percent cooler. Built for extreme bass, any KICKER sub box uses extensive internal bracing, thick MDF construction and custom embroidery. You don't just want bass. You want the right kind of bass. The kind that takes your breath away.
FEATURES
Cone & Surround: Poly and Santoprene
Diameter (inches): 12
Basket: Steel
Impedance (ohms): 2
Power (RMS/Peak): 1000/2000
Voice Coil (ohms): 2 ohm
MSRP
For more information, visit www.kicker.com.
Related Articles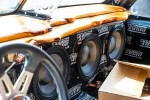 2021 Sundown Audio Show: Hickory, NC
Hickory Motor Speedway hosted the annual Sundown Audio Show for 2021 in Hickory, North Carolina. Competition formats included: dB Drag, IASCA, MECA,...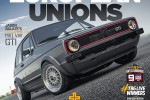 PASMAG #167 (Euro + Car Audio & Technology Upgrade Guide)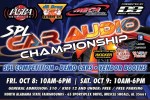 Car Audio Organizations Partner for 2021 Car Audio Championship SPL Style in Muscle Shoals, Alabama
The Car Audio Championship (SPL Style) will take place October 8th and 9th at the North Alabama State Fairgrounds in Muscle Shoals, Alabama, USA. For...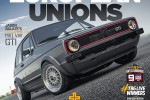 PASMAG #167 (Euro + Car Audio & Technology Upgrade Guide)
PASMAG Euro Is Back! Welcome back to the pages we call home, PAS fans. We hope you enjoyed your summer months as much as we did. What an eventful...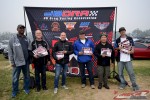 2021 MECA Tuner Bash
MECA Competitions are now in Canada! The Mobile Electronics Competition Association's (MECA) competitions are now in Alberta, Canada! On July 17th,...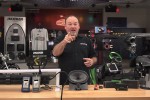 KICKER UnMasked
In recent years, the 12-volt world has drawn back the magic curtain, especially on Facebook and YouTube. Names like EXO Contralto, Big D Wiz, Dean and...