High-Definition, Real-Time Streaming Mirror Monitor Touchscreen
See what's behind you without any obstructions from headrests, people or cargo! iBEAM's TE-SM9 large 9-inch color LCD touchscreen mirror features no lag with 1080p resolution at 30fps for the rear and front cameras, giving the driver a crisp, clear video feed for improved visibility.
A built-in dual-channel DVR captures the built-in front camera and rear video feeds simultaneously to prevent liability in case of an accident. The rear camera is included in this kit.
The split-screen mode shows a visual of both front and rear views, with optional lane detection watch and forward-collision warnings for the driver with audible alerts.
This Kit Includes the Full-Screen Rearview Mirror with Built-in Dual DVR and Front Camera, a Rear Backup Camera and Wiring Connections.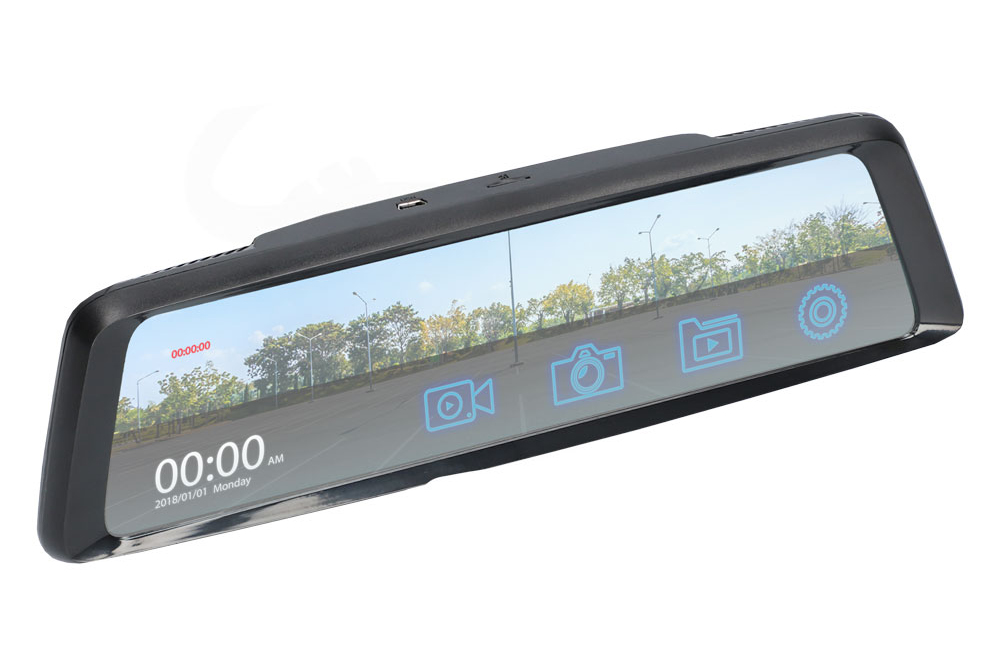 TE-SM9 Product Specifications
9" full color LCD touchscreen with no lag, real-time rearview image
Built-in front and rear cameras with 1080p resolution at 30fps
Dual-channel DVR captures front and rear feeds simultaneously
Split screen visual available
ADAS visual for lane detection watch and forward collision warning with audible alerts available when in split screen
Ability to take snapshots of the camera feed with self timer and adjustable photo quality settings
Loop recording with adjustable G-sensor settings to prevent video from being overwritten in case of impact
Parking mode available for recording video when the vehicle is not in motion
Supports a maximum 128GB micro SD card (sold separately)
MSRP
For more information, visit ibeamusa.com.