A big display, full smartphone connectivity — in a single DIN installation.
This media receiver's huge 8.95-inch (22.7-cm) display seamlessly hovers over your dashboard and works in a single-DIN space. The sturdy mount can be adjusted in three directions to allow for flexible installation in a wide variety of vehicles. And with updated support for smartphones, you'll enjoy safer and easier driving.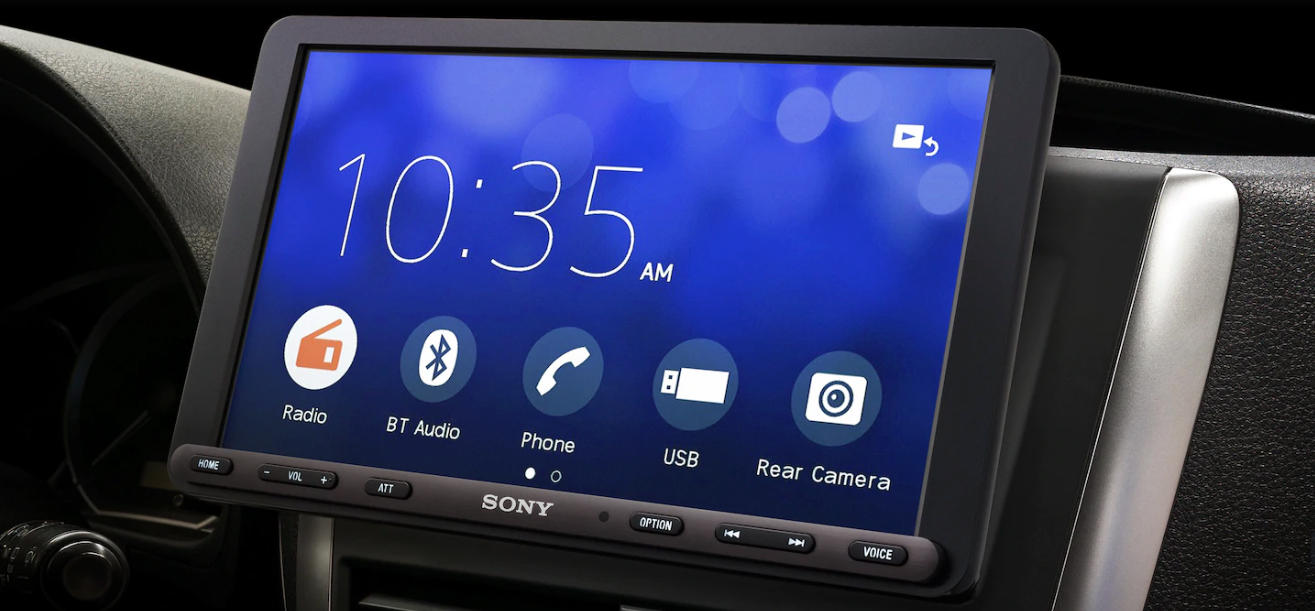 Everything at a glance
Whether you are getting directions, looking for a song on your smartphone or customizing your sound, the oversized 8.95-inch (22.7-cm) anti-glare touchscreen makes everything easy to see at a glance for safer use on the road.
Three-way adjustable mount
A sturdy and adjustable mount works in three directions. With flexible installation options, it can be installed in a variety of vehicles2.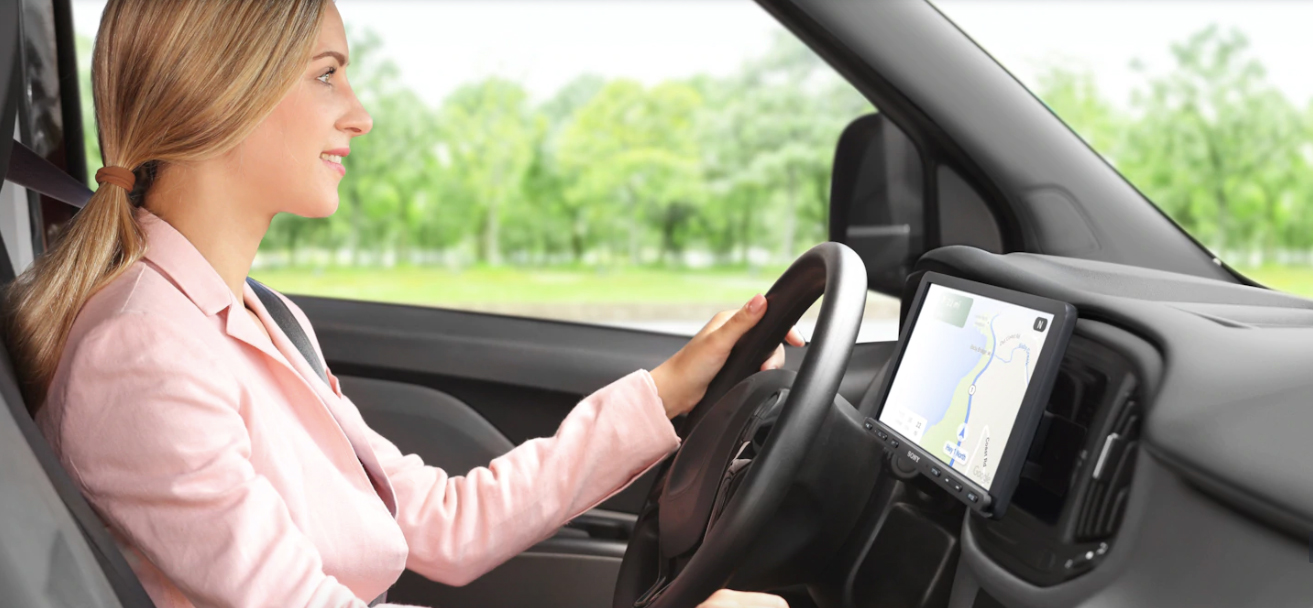 Smarter driving with intelligent voice control
Connect your smartphone to the XAV-AX8000 media receiver and speak through the supplied microphone. Voice control makes it safer and easier than ever to navigate, communicate and play music on the road.
Your personal navigator
Get directions in real time without ever taking your hands off the wheel. Easily navigate to your destination, or search for stops mid-journey.
For more information, visit sony.com.