Mount the replacement rearview mirror with a built-in 360 degree dash camera onto the windshield to record the driver's view of the front of the vehicle and the interior of the vehicle. This dashcam also has audio recording and a photo snapshot capability.
Mount the rearview camera on the exterior back of the vehicle for visuals and backup vision. The 4.5" touchscreen monitor provides viewing options and video playback
Different Recording Modes
The parking mode feature is equipped with a G-sensor that will begin to record with a shock to the vehicle when it is turned off and parked. This built-in collision lock ensures that video is recorded and files are locked in case of an accident to avoid overwriting. Choose from three different power-off options: power off – which shuts down the dashcam, sleep mode – which only records when the G-sensor is activated and Ssly mode – which takes time-lapse photos. Owners can feel safe and secure knowing footage is being recorded when they are inside or outside the vehicle.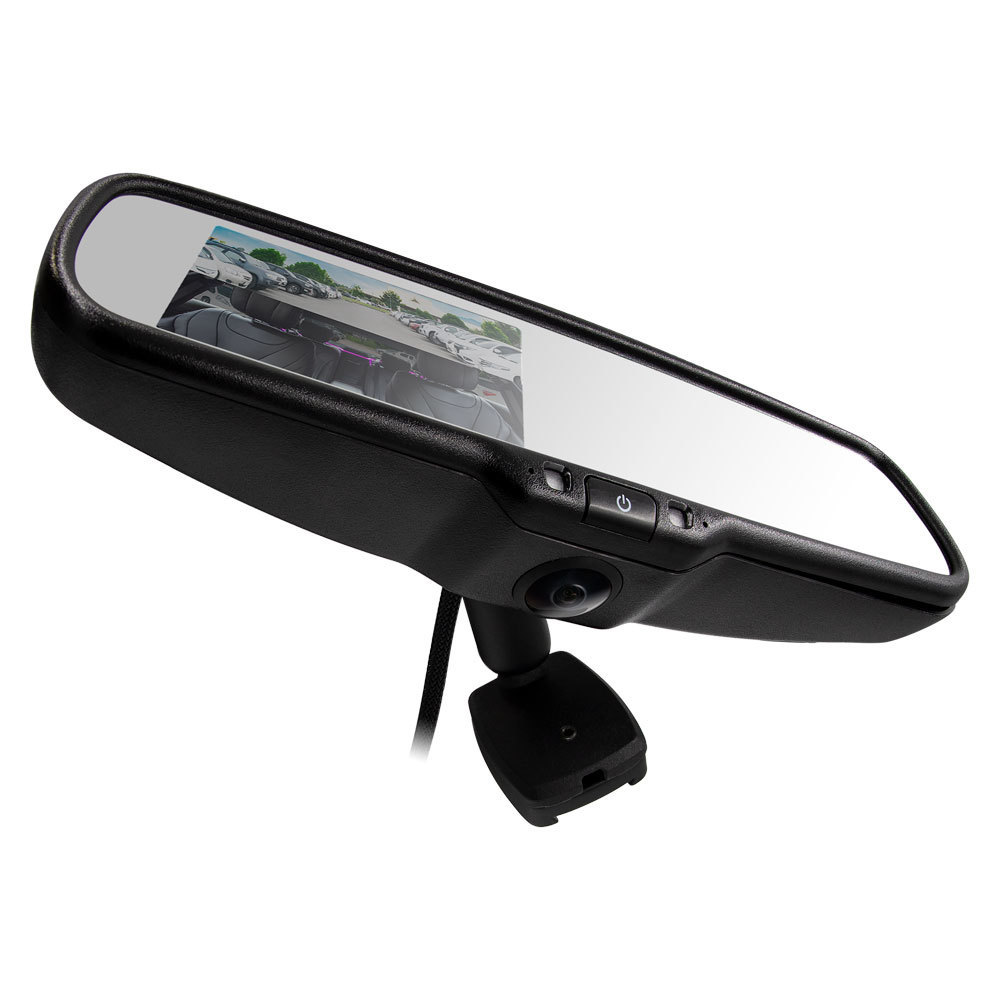 Specifications
360 view of the front facing, drivers view and interior of vehicle with audio recording
Rearview camera included
Audio recording
LCD 4.5" touchscreen for viewing
32GB microSD card (class U1 or U3)
Resolution: 845×480
Rear camera field of view: diagonal 130°,horizontal 90°+5°, vertical 52°
1080p
Luminance: 400 nits
Parking mode and monitor
Collision lock support
Universal mount
Requires TE-M06, (sold separately), if vehicle does not have a universal footprint for mirror windshield mount
Vehicle Applications
MSRP
For more information, visit ibeamusa.com.