Metra Electronics®, the leading manufacturer of aftermarket automotive solutions, is excited to announce an improved and expanded T-SPEC® car audio accessory line with new products launching at CES 2020. T-SPEC, which offers competition-rated audio cables, amp kits, power wire, capacitors and more, is introducing new premium brass core accessories for distribution blocks, a battery terminal and fuse holders. Fourteen new brass core components will be added to the product line, designed to simplify and streamline any installation. Maximizing functionality while maintaining the smallest profile was the focus of these new and improved designs. T-SPEC's existing v12 Series of RCA cables has also been improved with a new braided outer jacket to provide strength and stability. T-SPEC's products will be on display at CES with Metra Electronics and available soon.
Distribution Blocks
Seven new distribution blocks have been designed with Gate-Lock technology, which allows for a secure connection without the need for reducer rings. The new black nickel finish protects the brass core and is highly conductive for maximum current transfer. The new blocks use T20 Torx® for all screws, making them an easy one-tool installation, and feature TPE wrapped soft-touch material. The VANL, VMANL and VAGU have a 360-degree rotatable base mount for an even easier installation. These products will be available soon in different sizes.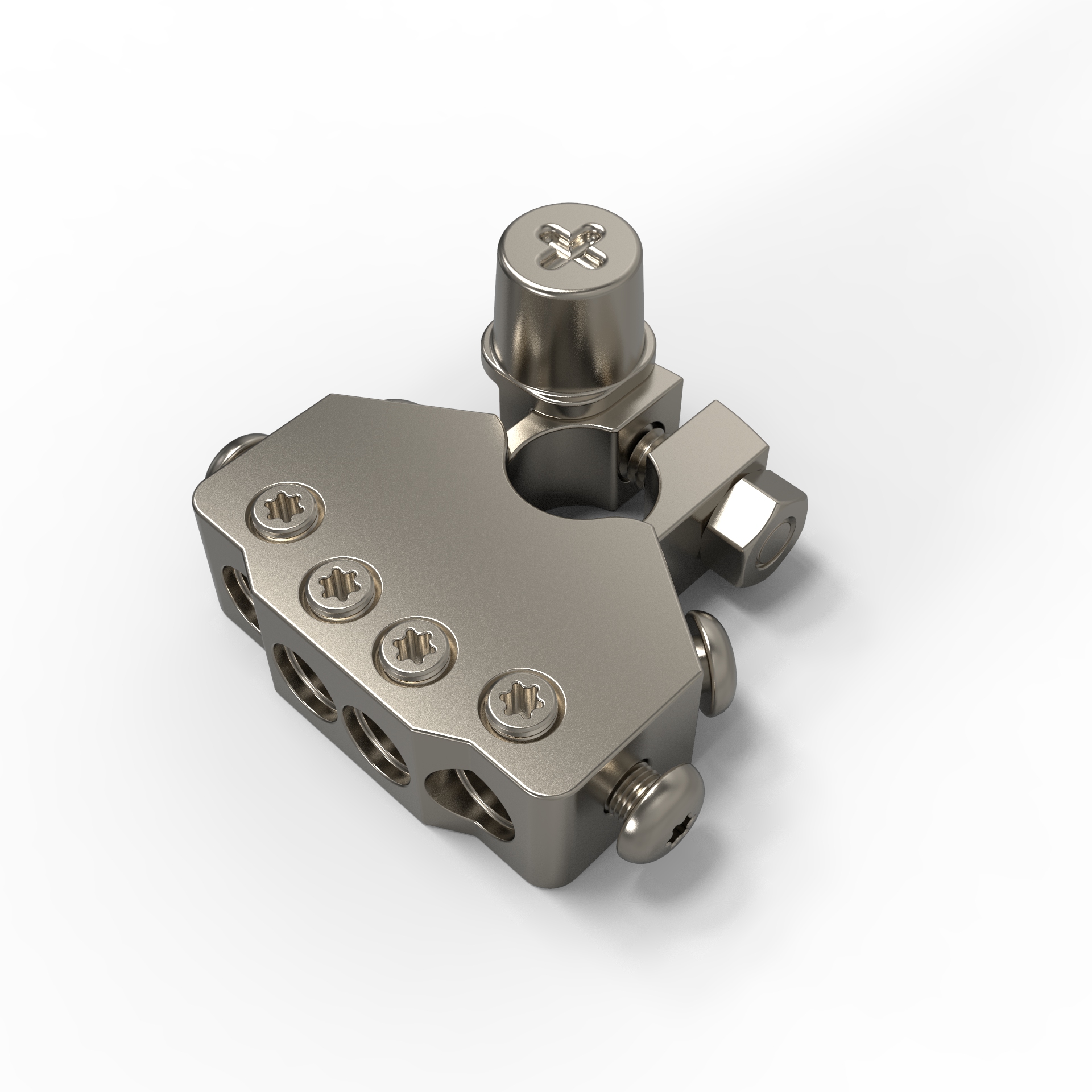 Battery Terminal
T-SPEC is also introducing the VBTPN, an eight-position battery terminal that can accept up to (4) 4/8/10 AWG output set screws and (4) 1/0/10 AWG output ring terminals while still maintaining a small footprint. This new battery terminal can be used on the positive post or the negative post and the sleeve adaptor is included. The terminal also has the add-a-post feature, which allows you to retain your OE battery terminal by attaching it directly to the VBTPN. This product also features T20 Torx® screws, Gate-Lock technology and solid brass construction with a black nickel finish.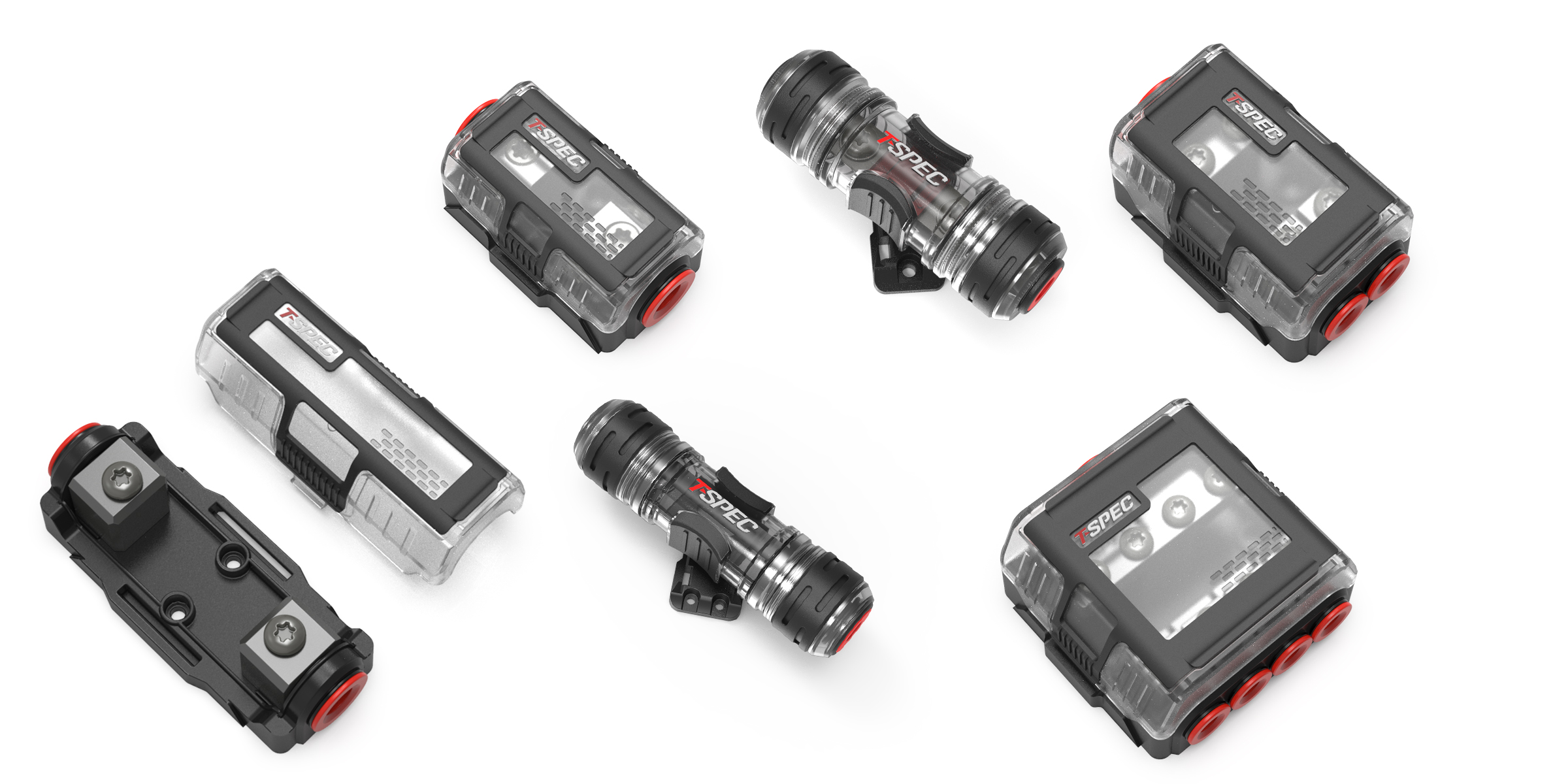 Fuse Holders
Completing the brass accessories are six new fuse holders. Each new fuse holder is designed with Gate-Lock technology and available in options for ANL, MANL, or AGU fuses. All new fuses have dual size gaskets and use T20 Torx® screws. All of these components are constructed of 100% brass for optimal conductivity and have the new black nickel finish for durability and longevity.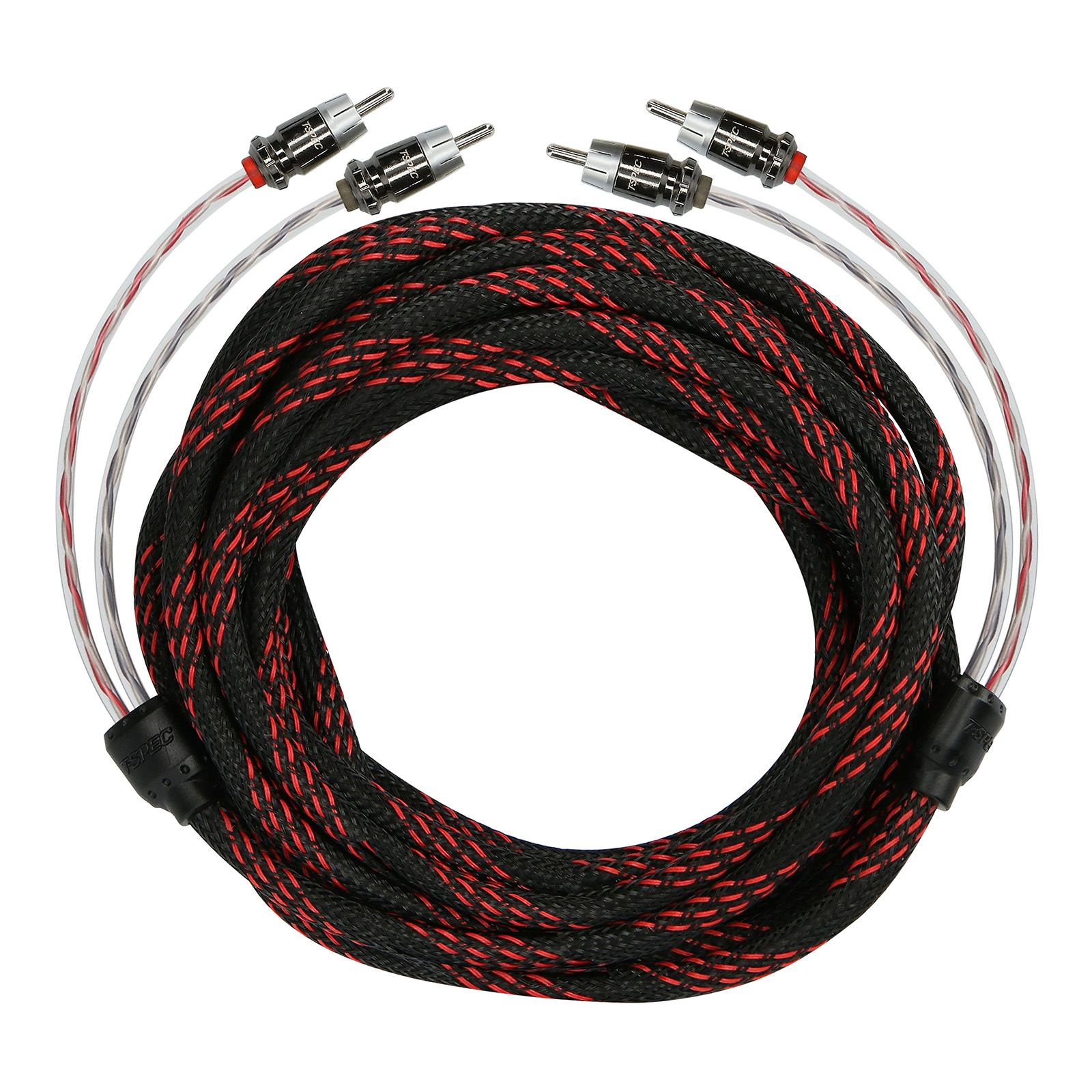 Improved T-Spec v12 Series RCA Cables
T-Spec's v12 Series RCA cables feature high levels of noise rejection resulting from meticulous build quality and have full oxygen-free copper construction. For years, these cables have been the go-to standard for competition-rated car audio performance. Now, the improved v12 Series is upgrading the clear jacket to a braided jacket that enhances its durability as well as its aesthetics. The braided jacket adds an extra layer of protection against physical damage to the conductors.
These new and improved products will be shipping soon and can be seen on display at CES. Additional specifications and part numbers are available in the new 2020 T-SPEC catalog and T-SPEC-Online.com, which will be released on January 7, 2020. Metra Electronics will be at CES from January 7-10, 2020, at booth 5211 in the North Hall of the Las Vegas Convention Center, showcasing their new products from their 12volt brands and at booth 11435 in the Central Hall with Metra Home Theater Group. For more information, visit tspeconline.com.