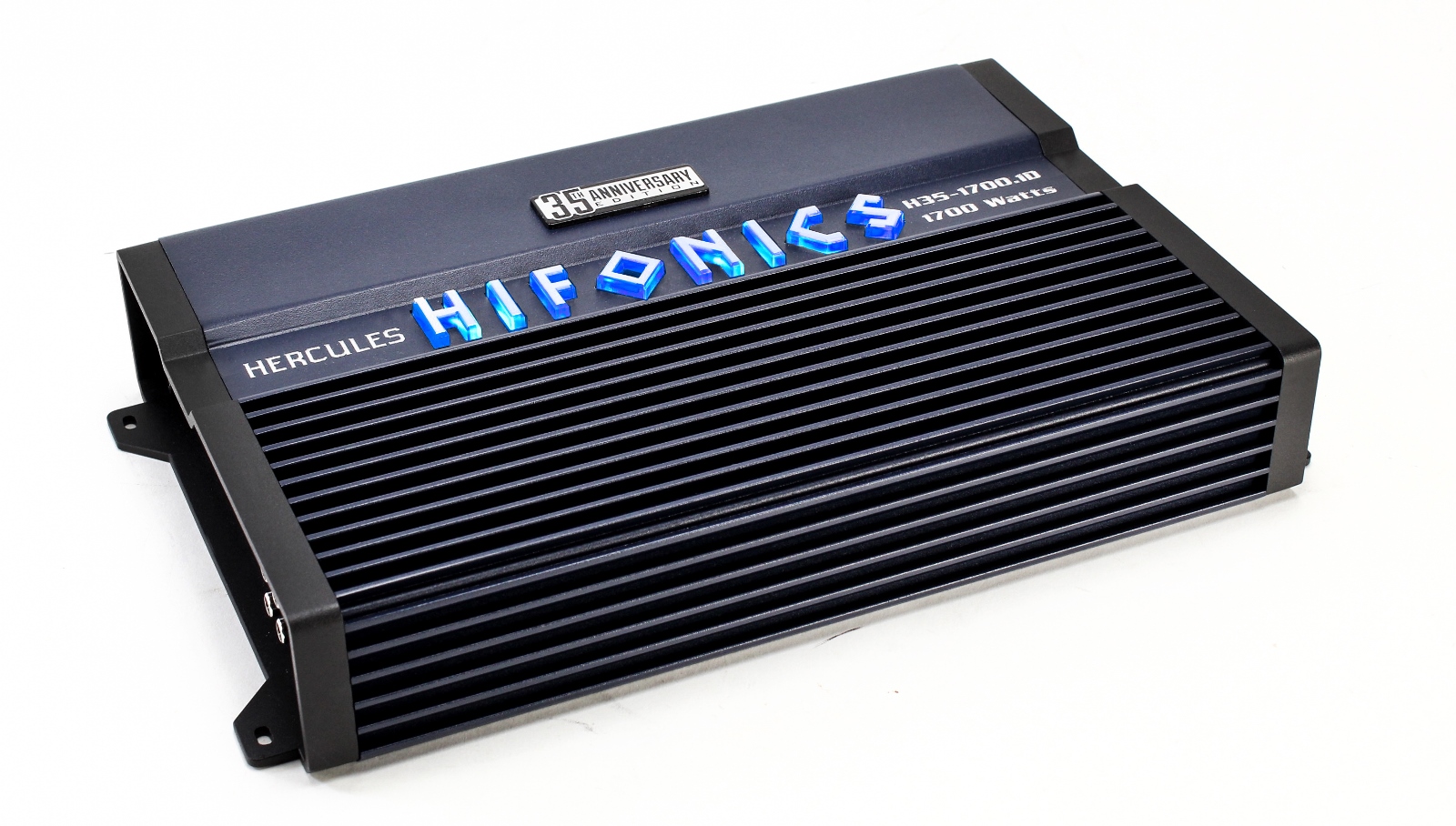 Hifonics 35th anniversary celebration is kicking into high gear in January with the launch of the new 35th Anniversary Hercules Series of amplifiers.
Featuring 4 new "old school" designs, the Hercules amplifiers are built on our most successful power platforms and all mono blocks feature our Super Class-D™ circuit design for impressive power output and sonic accuracy.
Ted Henricks, Vice President of Sales and Marketing said, "We have established a great network of partners with this new line. They are established eCommerce leaders in our industry. The Hercules Series is only available to those internet sellers that are committed to a high level of service, support and marketing that few on-line retailers can achieve. It is only this select group that will offer the Hercules in 2016."
Key Features:
Hercules Elite Design
A new twist on an "old school" Hifonics design to celebrate 35 years.
Super D-Class
Mono amplifiers feature Super D-Class design which employs high-speed microprocessors with proprietary D/A conversion algorithms to efficiently control the current consumption. At very high listening levels, Hifonics Super D-Class results in lower distortion, higher current efficiencies and less heat than conventional D-Class amplifier designs.
Super A/B Class
The four channel Hercules amplifier features Super A/B Class circuitry which has been refined over three decades of engineering to deliver the highest level of sound quality and power efficiency. Even at very high listening levels, Hifonics Super A/B Class results in a smooth and linear high end with lower distortion plus higher current efficiencies and less heat buildup.
Ultra-Fi MOSFET
The Ultra-Fi™ MOSFET is designed for music production vs just electronics output power. The Ultra-Fi FET produces very musical high power with high efficiency for cooling and minimal distortion
Tiffany Style RCA Connectors
Audiophile signal quality and maximum signal throughput with minimum distortion and maximum external noise rejection
Illuminated, Molded and Angled Connectors
Secure connection for all Power, Ground and Speaker connections. Illuminated and angled for ease of access during installation.
Follow this link to learn more about Maxxsonics, lead manufacturer of Hifonics, and its availalbe products.