The citizens of planet Earth are going through a lot right now. With so much time being spent indoors, we're looking for ways to have some outdoor fun and stay safe. If your new found hobbies are needing a sound boost, look no further than the versatile D6.500 6-Channel D Series Amplifier.
The D6.500 is a little guy with a lot of hidden potential. Its six channels let you choose from a wide array of speaker configurations such as: front coaxials + rear coaxials + sub, 2-way front components + rear coaxials, or 3-way components just to name a few. Plus, with up to 1200 total watts of RMS power you'll have plenty of juice regardless of setup.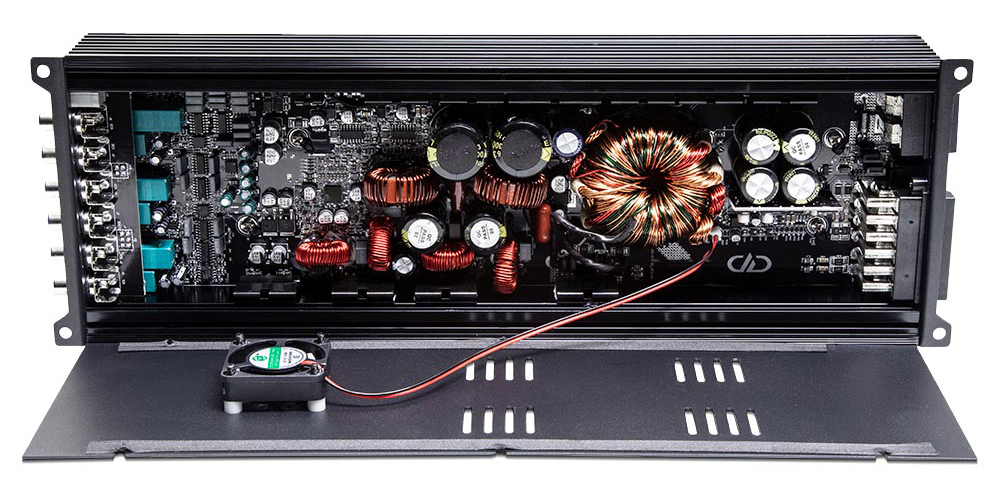 Features
MOSFET Power Supply Amplifier
4 Gauge Set Screw Power Terminals
12 Gauge Set Screw Speaker Terminals
Heavy Duty PCB
Variable HP/LP/BP Crossovers
5-way Protection: Speaker Short, Thermal, Overload, Hi/Low Voltage, DC Offset
The real versatility of the D6.500 shows in its size. While it packs a lot in the way of channels, at just 13.7" x 4.9" x 1.8" its remarkably compact, making it perfect for boats, motorcycles, and ATV's in addition to your daily driver.
You'll also be comforted to know the D6.500 possesses quality features like 4 gauge set screw power terminals, 12 gauge set screw speaker terminals, a heavy duty PCB, and 5-way protection for speaker short, thermal, overload, hi/low voltage, and DC offset.
This Summer one of the best ways to social distance yourself is to hit the road, catch a wave or hit the dunes. To get rock'n and roll'n find an Authorized DD AUDIO Dealer in your area and buy local!
For more information, visit ddaudio.com.