The guys at Vipdout have brought back real wood in car interiors with luxury exotic woods. Vipdout offers over 150 different finishes and exotic woods. Pictured is a Walnut Burl Type1 Signature Line Viptray with Double Diamond stitched beige base and white stitching to match the rest of the handmade interior products. Quality is second to none.
MSRP: $450.00 USD
As seen in PASMAG #143 (Jun/Jul 2017)
Related Articles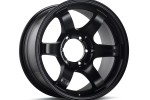 RAYS GramLIGHTS 57DR-X
This 57DR-X is developed for vehicles which runs larger P.C.D. like Jimny, Hiace, and Cross country 4WDs. And, it keeps the RAYS's traditional 6 spoke...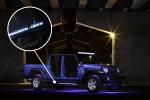 Metra Heise LED Lighting Systems RGBW Underglow LED 4-Piece Kit
Heise LED Lighting Systems | RGBW Underglow LED 4-Piece KitMetra's RGBW LED underglow lighting, the RGBW1-UNDGLED, is designed for all-terrain or...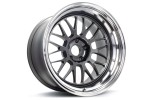 RAYS Wheels Volk Racing 21A
RAYS Wheels | Volk Racing 21A CONSTRUCTION: Forged Monoblock SIZE (IN.): 18 WIDTH (IN.): 8.5-12 BOLT PATTERN: 5x112, 5x114.3, 5x120 FINISH:...
PASMAG #171 (Style + Tuner Handbook Buyers Guides)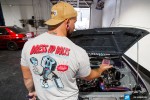 Next Level Transformation: Joe Zamora-Fish's Silvette Gets Dressed Up
Joe Zamora-Fish's attention to detail creates a titanium masterpiece Joe Zamora-Fish (aka @builtbyjoe) is a guy who appreciates quality parts when it...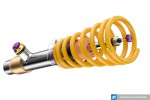 KW Suspensions Introduces Variant 4 Coilovers for the BMW M4 G82 and M3 G80
While the BMW M4 GT3 race car, which will be used in customer sports from 2022, successfully completed its tests with its 5-way adjustable KW racing...