The RRB combines the brilliance that is the Sportline series of seats with the lateral support of a Corbeau race seat. Notice the way the thigh bolsters come into contact with the back of the seat, you will see how it still gives that "bucket" look and feel that you see in a fixed back seat, while not eliminating the convenience of a reclining seat. As a rule of thumb, the Sportline RRB will fit up to a 38" waist. The RRB is available in different color and stitch pattern options *Priced per pair*.
The RRB has a seat base height of only 2.5 inches. That means is if you sit the seat on the floor the distance between the floor and where you would sit is 2.5 inches. Comparatively speaking this is a thin seat base, which is ideal for minimal headroom applications or for drivers wearing helmets.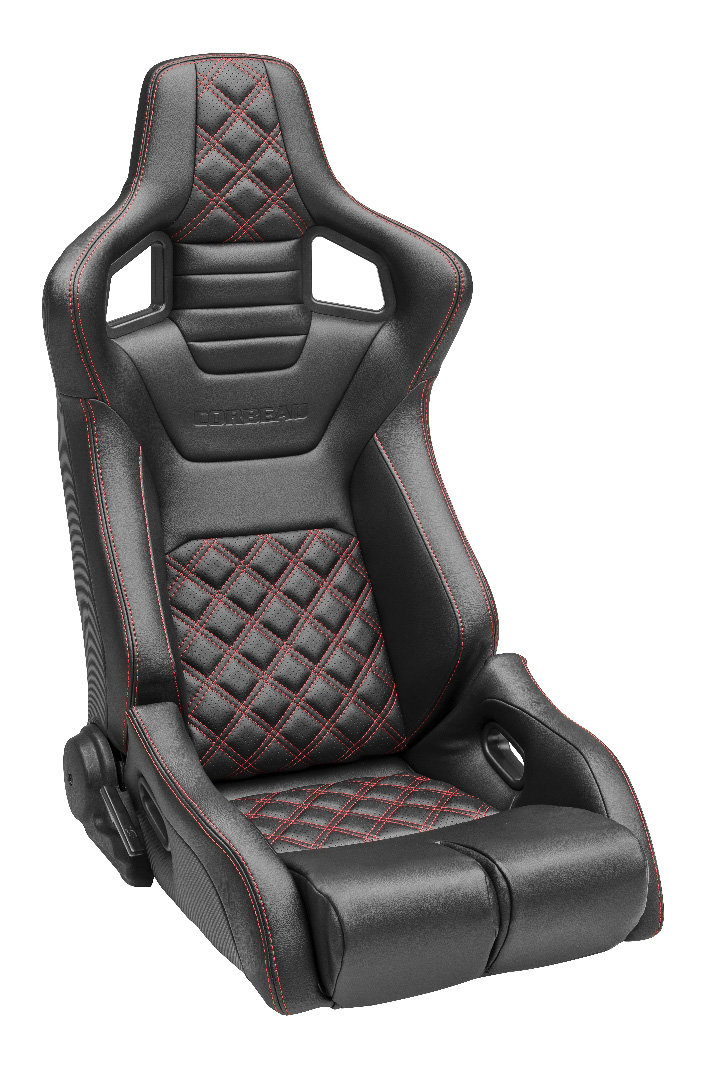 AVAILABLE COLORS
84901: Black Vinyl/Carbon Vinyl
84912: Black Vinyl/Carbon Vinyl Black Diamond Stitch
84913: Black Vinyl/Carbon Vinyl White Diamond Stitch
84917: Black Vinyl/Carbon Vinyl Red Diamond Stitch
MSRP
For more information, visit corbeau.com.